An amazing collection of the very best fudge recipes!
Quick and easy, cooked, chocolate, peanut butter, nuts or no nuts, peppermint, pineapple – we've got it all! Perfect for the holiday season and all year long!
Let's be friends! Sign up to get my new recipes in your inbox! Follow me on Facebook and Instagram too!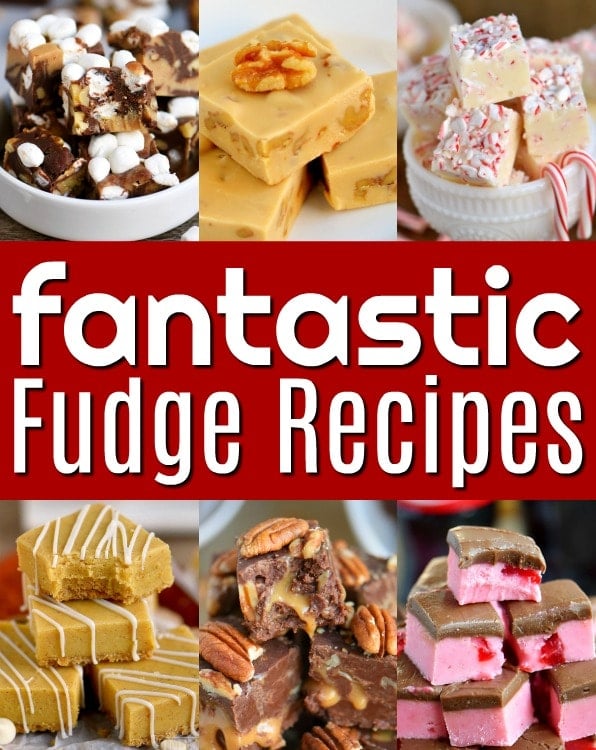 I have always been a HUGE fan of fudge. There are so many different options when it comes to fudge and the result is always so delicious and decadent. I've got all kinds of fudge recipe here to choose from. Lots of easy recipes that use a combination of sweetened condensed milk and chocolate. These are great when you just have a few minutes on hand.
Fudge recipes that do require a candy thermometer and a little more time but are SO worth it.Fudge made with powdered sugar and fudge made with evaporated milk. Fudge made with marshmallow creme or marshmallow fluff and fudge made with marshmallows.
Simple fudge recipes, chocolate fudge recipes, peanut butter fudge recipes – there are just so many to choose from!
Here are four easy fudge recipes to get you started:
Take a look around and find the fudge that fits YOU. Enjoy!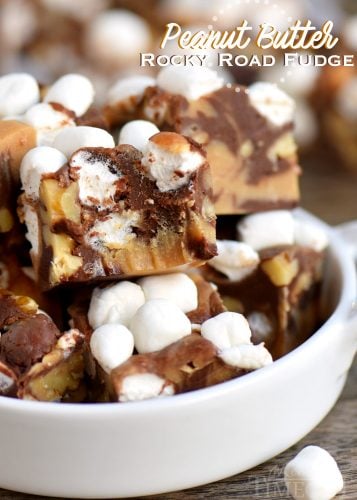 Peanut Butter Rocky Road Fudge (VIDEO)
This easy, 5 Minute Peanut Butter Rocky Road Fudge is guaranteed to be a hit with the peanut butter lovers in your life! So easy to make and no candy thermometer needed! Great for the holidays and makes a lovely gift too!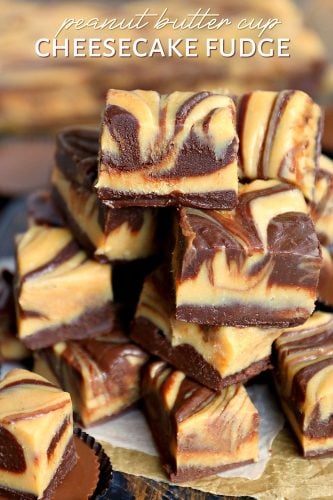 Peanut Butter Cup Cheesecake Fudge
Prepare yourself for the most amazing fudge of your LIFE. This Peanut Butter Cup Cheesecake Fudge is extra creamy, extra decadent, and the perfect addition to any festivities.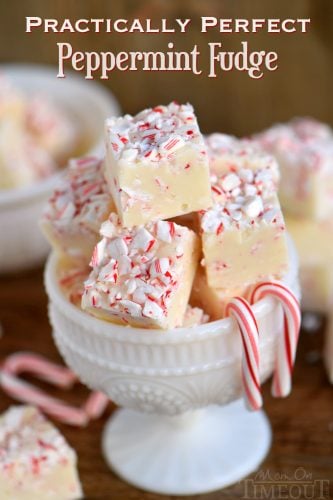 Practically Perfect Peppermint Fudge (VIDEO)
Tis the season for peppermint and sweets! You can have the best of both with this Practically Perfect Peppermint Fudge! Just a handful of ingredients and five minutes are all you need to make this pretty and festive fudge!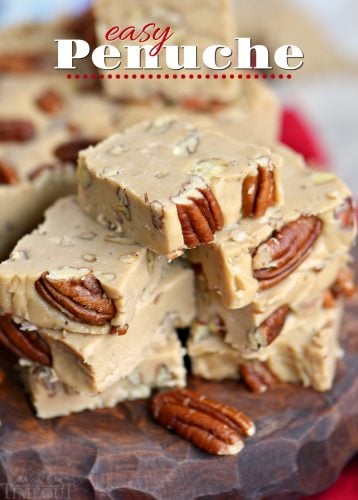 Easy Penuche a.k.a. Brown Sugar Fudge (VIDEO)
Triple Chocolate Turtle Fudge (VIDEO)
This decadent Triple Chocolate Turtle Fudge features three different types of chocolate and an ooey, gooey caramel center that is hard to resist! Great for gift giving and the holidays!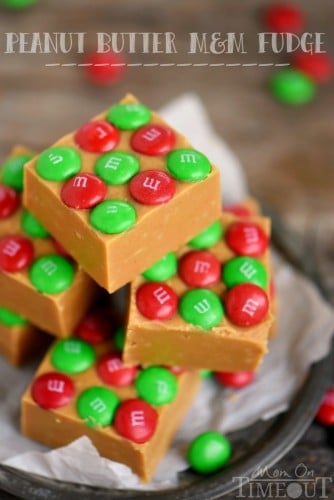 Outrageous Peanut Butter M&M's Fudge
The EASIEST candy you'll make all season and will FOR SURE become a new favorite! This Outrageous Peanut Butter M&M's Fudge is so creamy and delicious and is topped with festive holiday M&M's! Perfect for Christmas!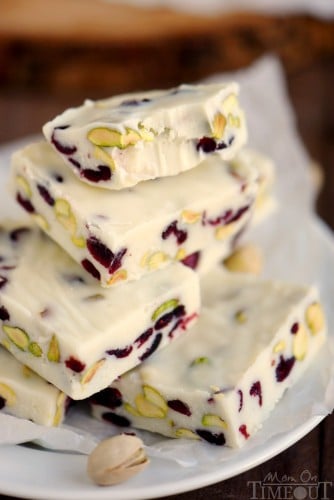 Small Batch 3 Minute Cranberry Pistachio Fudge
Small Batch 3 Minute Cranberry Pistachio Fudge to the rescue! Need a quick and easy dessert for a small party or gathering? This is the recipe for you! No one can resist the sweet allure of this incredibly easy fudge recipe!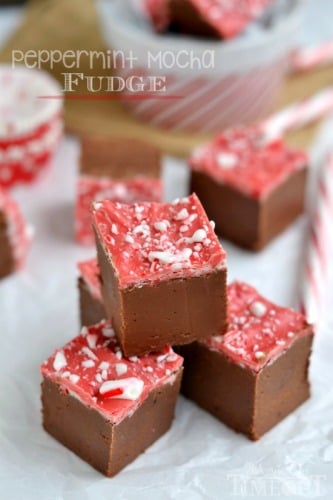 This Peppermint Mocha Fudge is just BEGGING to be served up at your holiday celebration! Perfectly festive and easy too!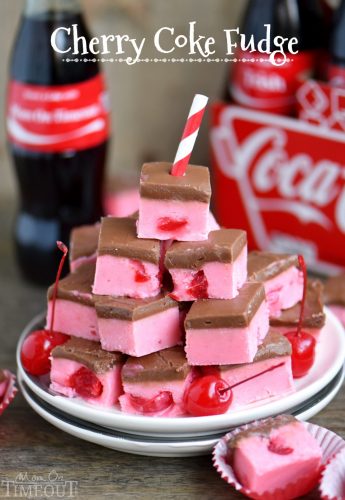 Because we can… Cherry Coke Fudge! A decadent cherry fudge topped with a Coca-Cola chocolate frosting! This irresistible fudge is sure to be a hit this holiday season!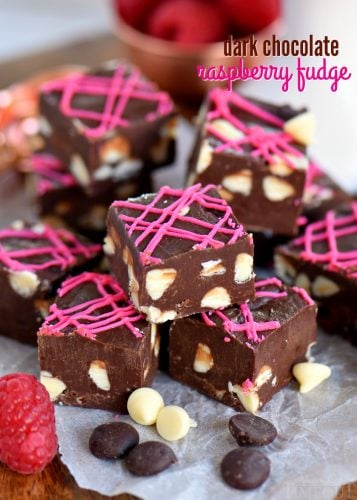 5 Minute Dark Chocolate Raspberry Fudge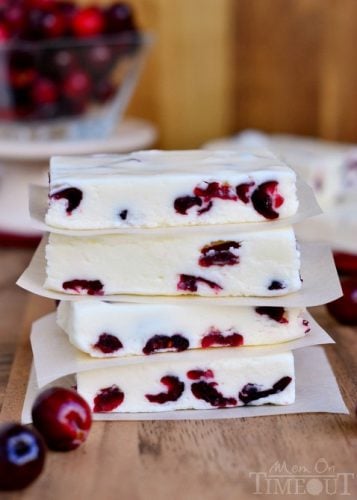 White Chocolate Cranberry Fudge
his White Chocolate Cranberry Fudge is so smooth, so creamy, so rich with the refreshing zip of cranberries! Just perfect for the holidays!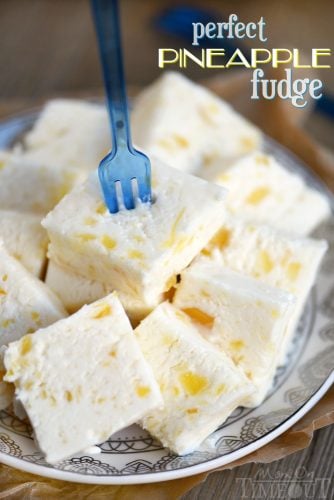 Perfect Pineapple Fudge (VIDEO)
 you love pineapple OR fudge, you're going to go crazy for this PERFECT PINEAPPLE FUDGE! It's my new favorite thing and it's going to be yours too!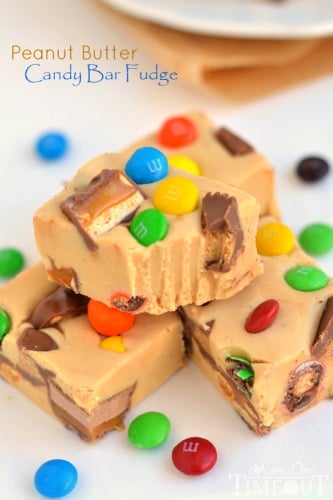 An excellent recipe for using up leftover candy and the perfect way to satisfy your sweet tooth –  you simply must try this Peanut Butter Candy Bar Fudge!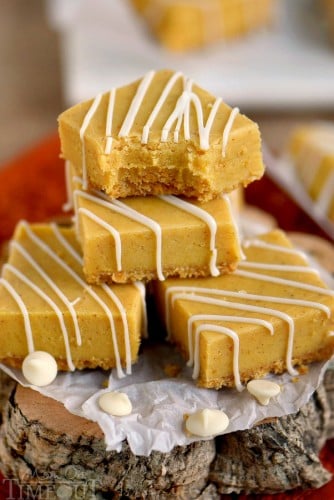 White Chocolate Pumpkin Pie Spice Fudge
White Chocolate Pumpkin Pie Spice Fudge – made with real pumpkin, a graham cracker crust, and is topped with a white chocolate drizzle – perfection! Be sure to make a batch for friends and family this year!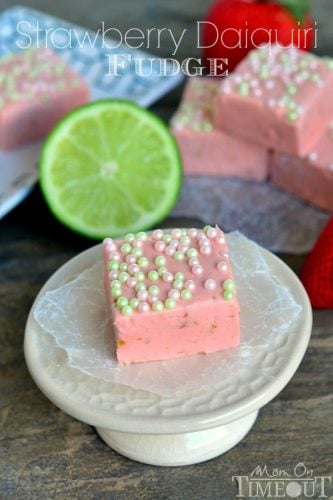 My favorite cocktail in fudge form – somebody hold me! This Strawberry Daiquiri Fudge is perfect for your next party – so delicious and seriously impressive!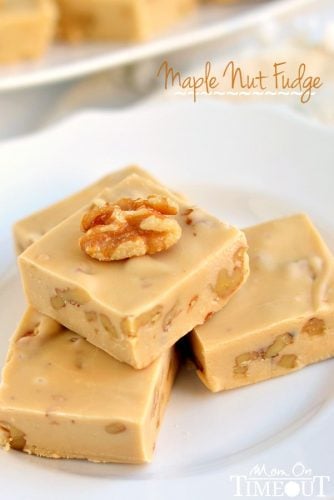 This Creamy Maple Nut Fudge is a breeze to make! Crunchy toasted walnuts add amazing texture and flavor to this decadent fudge!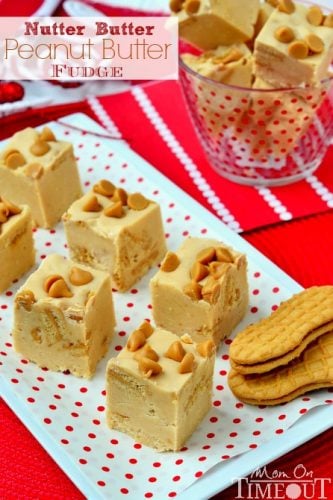 Nutter Butter Peanut Butter Fudge
This Nutter Butter Peanut Butter Fudge is perfect for peanut butter lovers! Ultra smooth peanut butter fudge filled with Nutter Butter cookies. Yep! Fudge just got better!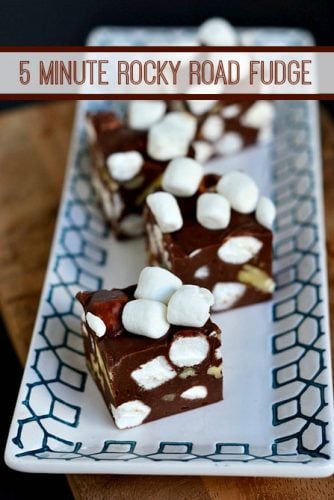 This 5 Minute Rocky Road Fudge is all about saving time! Creamy and smooth – it's everyone's favorite fudge!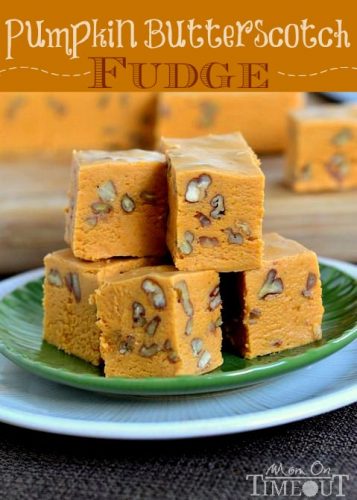 You're going to love the delicious flavor of this Pumpkin Butterscotch Fudge! Creamy and incredibly delicious! Perfect for the fall and holiday season!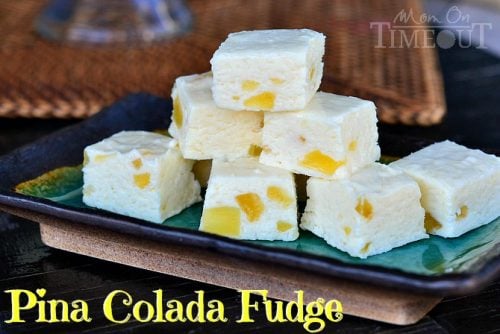 Easy Pina Colada Fudge!  This creamy and delicious fudge is so easy to make and one bite will take you to Pina Colada heaven! This fudge is so perfect for summer gatherings or a taste of summer during winter months! Enjoy!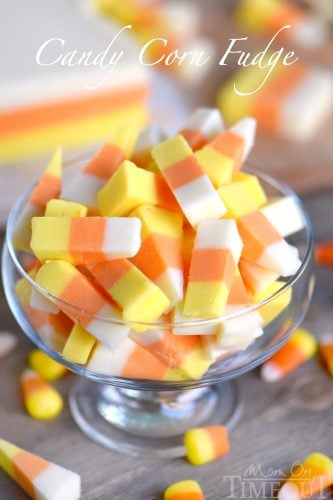 This Easy Candy Corn Fudge recipe is going to become an annual tradition! Layers of creamy fudge flavored with real honey that look just like candy corn – so fun! No sweetened condensed milk needed!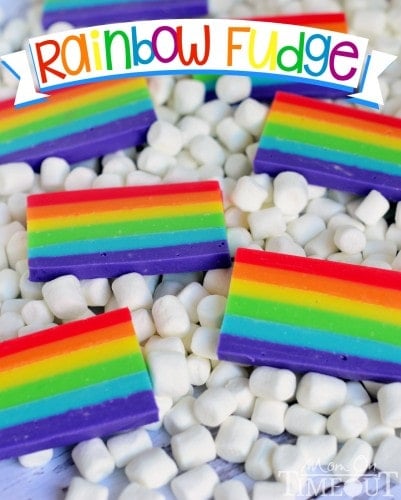 I'm a firm believer in enjoying fudge year-round – not just during the holiday season. I love how perfect this Easy Rainbow Fudge is for St. Patrick's Day, but it's also great for birthdays and for days when rainbows are a must. Best served on marshmallow clouds.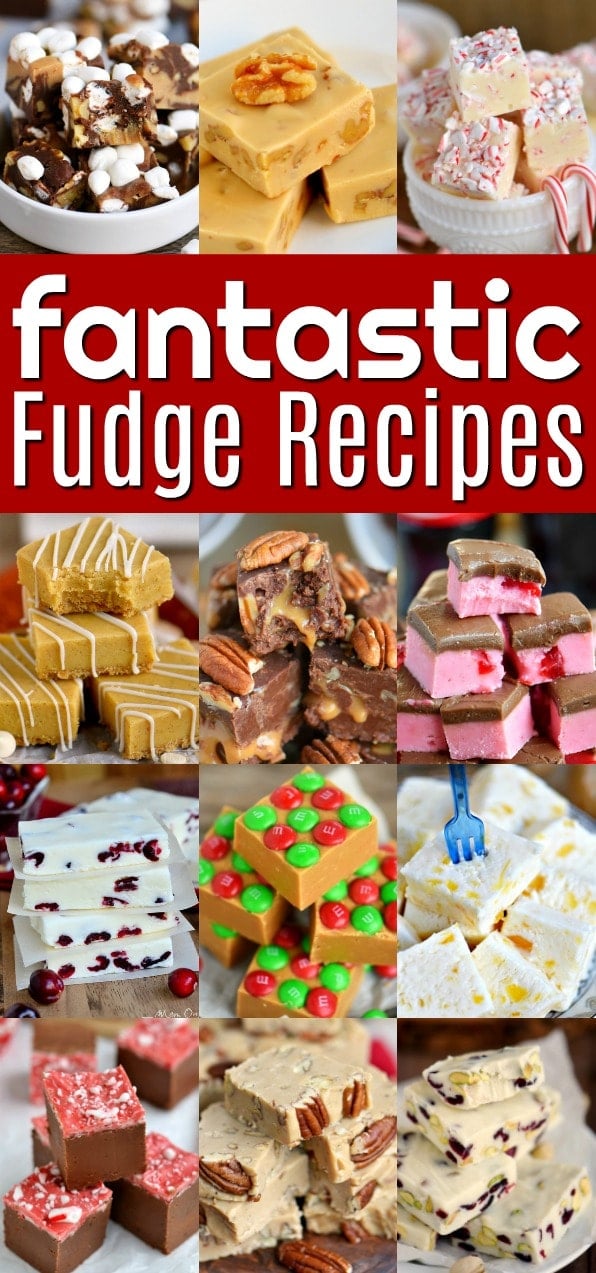 Try these other favorites!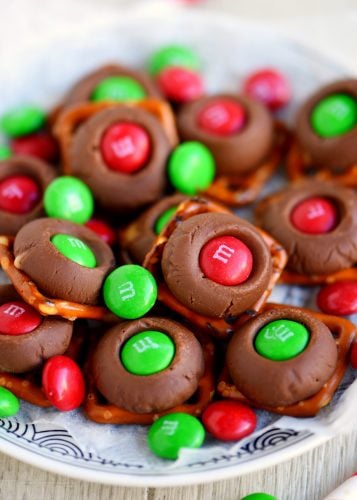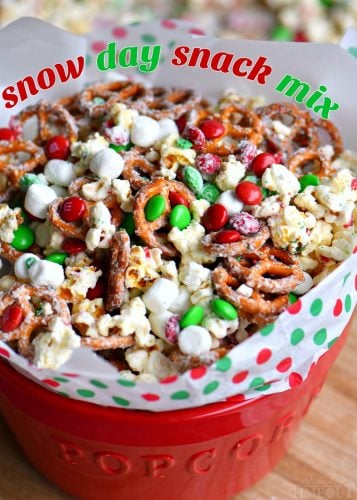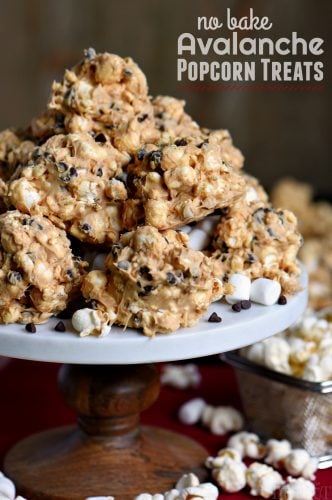 No Bake Avalanche Popcorn Treats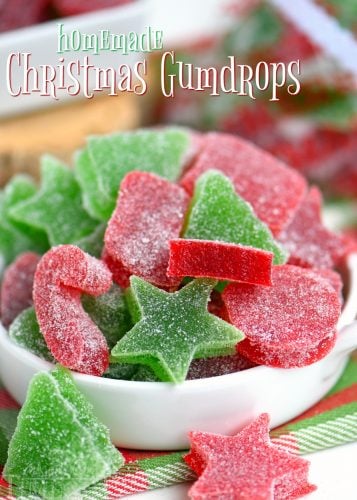 For all cookie recipes, go HERE.
For all dessert recipes, go HERE.
Sign up to get emails when I post new recipes!
For even more great ideas follow me on Facebook – Pinterest – Instagram – Twitter – Bloglovin'.
Have a great day!