The BEST Fluffy Buttermilk Pancakes you'll ever try! This easy to follow recipe yields super delicious and totally amazing pancakes every time!
Let's be friends! Sign up to get my new recipes in your inbox! Follow me on Facebook and Instagram too!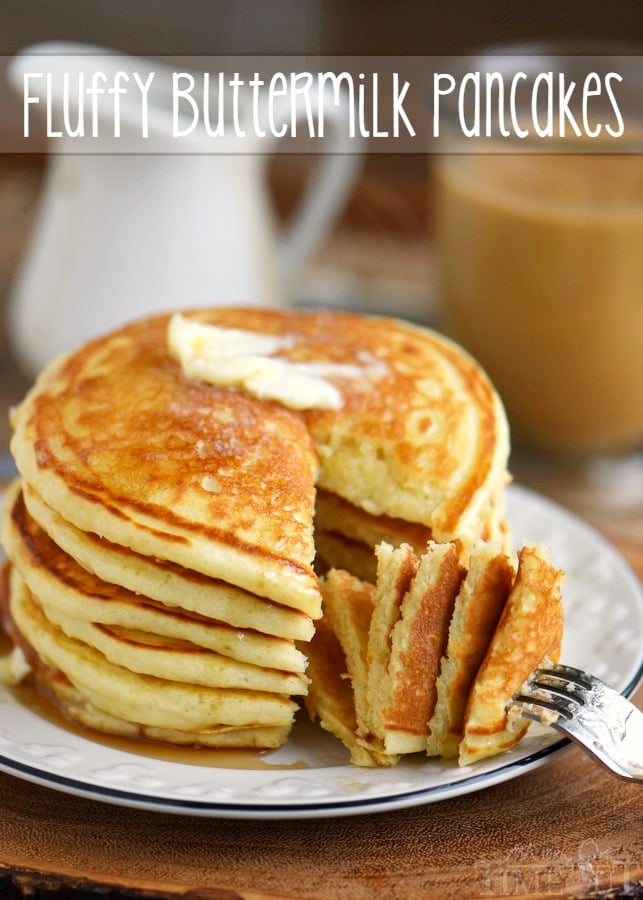 I take my breakfast seriously. Like, very seriously. Breakfast is my favorite meal of the day, with dessert, obvi, coming in a close second. If you asked my family what my "specialty" was in the kitchen, it would be breakfast, for sure.
I love it all: waffles, french toast, casseroles, sausage gravy, biscuits, eggs anyway I can get 'em, muffins, and pancakes, glorious pancakes. Man do I love pancakes. My Nana used to make the most amazing pancakes and then she's make her own maple syrup and it was poured, piping hot, on top of a hunk of butter and the pancakes and my life was complete.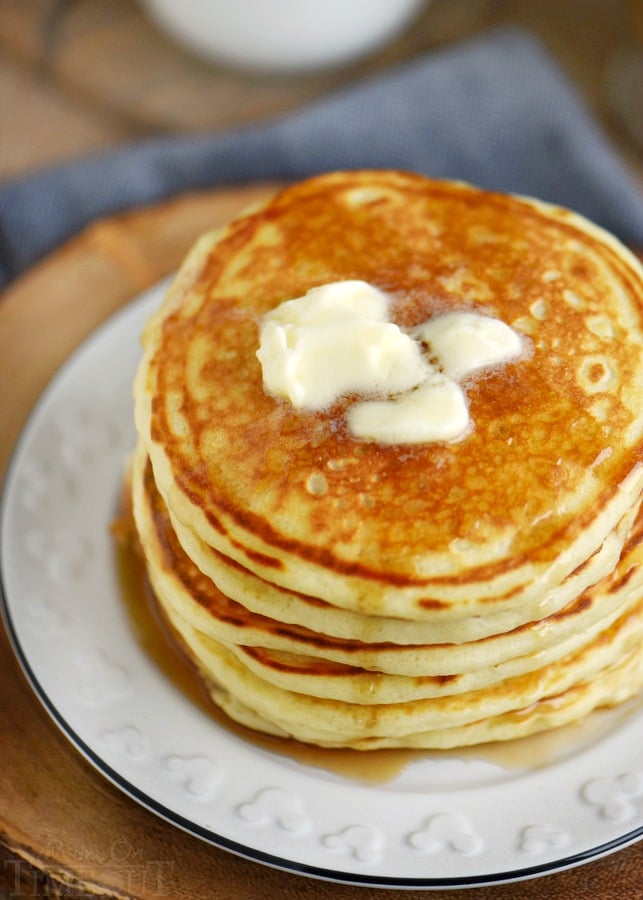 Pure bliss I tell you.
The secret ingredient to pancakes is buttermilk. I've had millions of pancakes in my time and the very best of those were made with buttermilk. There is the trick of adding vinegar to milk to make your own buttermilk and while this is an adequate substitute, I think the real thing is better for sure.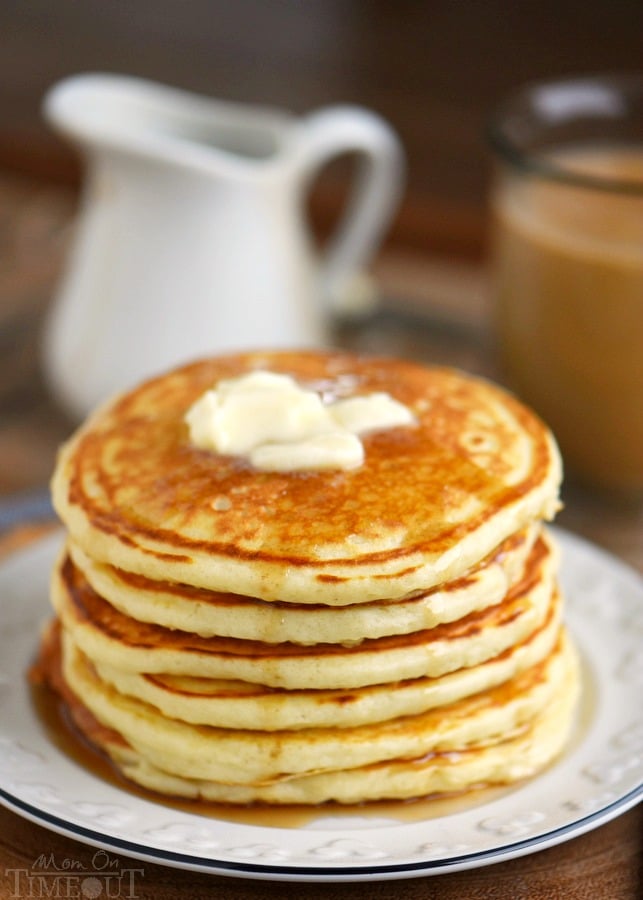 With Mother's Day on the horizon, I wanted to make sure were equipped with the BEST fluffy buttermilk pancakes recipe out there…this one. I mean, just look at them!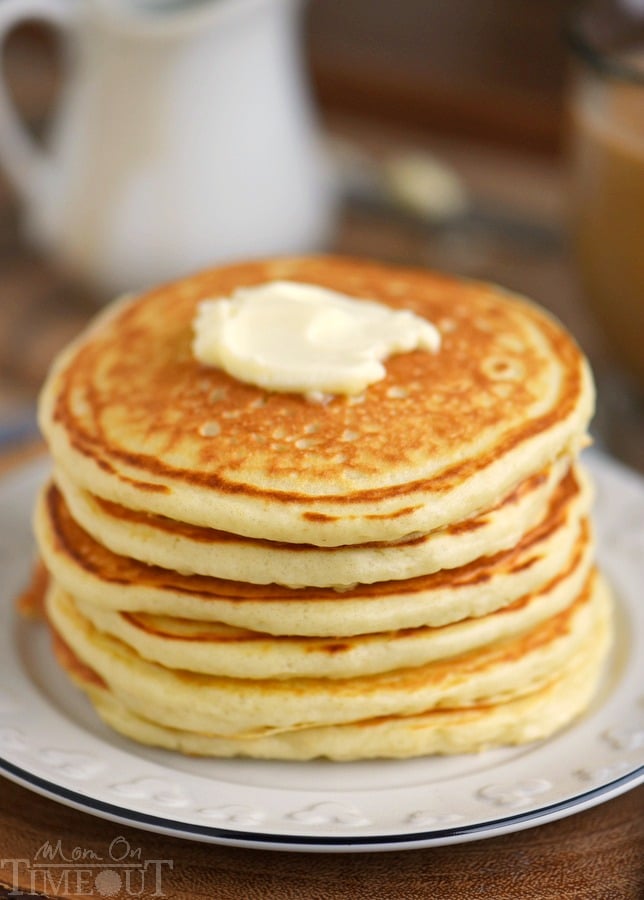 I like to use a griddle when making pancakes. It's much more efficient and an easier way to feed the masses, i.e, my growing boys. Serve your syrup warm, if not hot. It helps the butter melt and spreads all that awesomeness all over the place.
I don't know about you, but I think breakfast for dinner should be a weekly occurrence with these pancakes as the star of the show.
The BEST Fluffy Buttermilk Pancakes
The BEST Fluffy Buttermilk Pancakes you'll ever try! This easy to follow recipe yields super delicious and totally amazing pancakes every time!
Author:
Trish - Mom On Timeout
Ingredients
2 cups all-purpose flour
2 tsp baking powder
1 tsp baking soda
½ tsp salt
2 tbsp granulated sugar
2 cups buttermilk
2 large eggs, lightly beaten
1 tsp vanilla extract (optional)
Instructions
Whisk together the dry ingredients in a large bowl or, as I frequently do, alarge glass measuring cup.
Whisk in the buttermilk, eggs and vanilla extract just until combined. Some small lumps are okay.
Let pancake batter rest for 10 minutes.
Heat a large skillet or griddle over medium-high heat.
Spray with non-stick cooking spray OR brush with butter or oil.
Ladle ⅓ - ½ cup batter onto the griddle for each pancake.
Flip the pancakes over when small bubbles appear on the surface and continue cooking on the opposite side until golden brown.
Serve with butter and syrup.

More breakfast recipes you simply must try!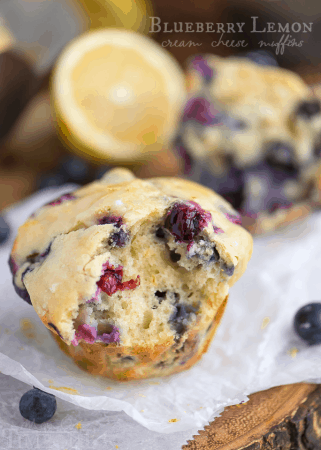 Blueberry Lemon Cream Cheese Muffins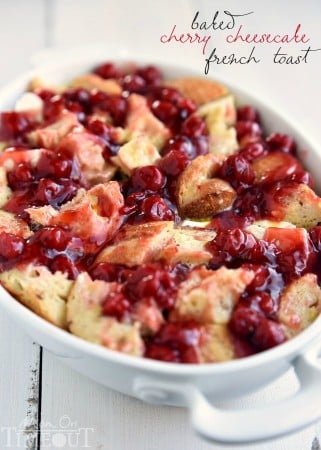 Baked Cherry Cheesecake French Toast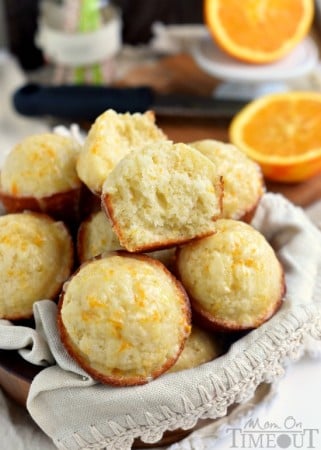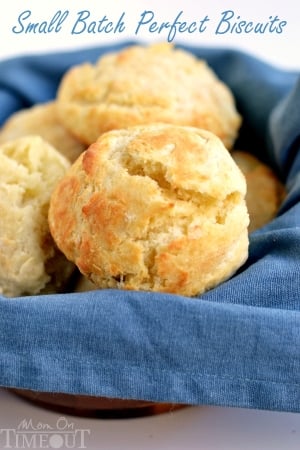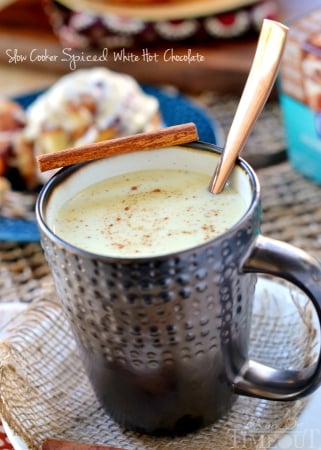 Slow Cooker Spiced White Hot Chocolate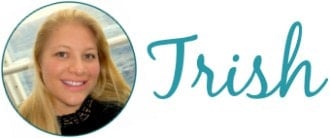 For all breakfast recipes, go HERE.
For all dessert recipes, go HERE.
Sign up to get emails when I post new recipes!
For even more great ideas follow me on Facebook – Pinterest – Instagram – Twitter – Bloglovin'.
Have a great day!