Your new favorite banana bread – Chocolate Cherry Banana Bread!
The chocolate and cherry combination is the perfect complement to this tasty banana bread recipe. Exceptionally moist and tender, you won't be able to stop at just one slice! Prepare to be amazed!
Let's be friends! Sign up to get my new recipes in your inbox! Follow me on Facebook and Instagram too!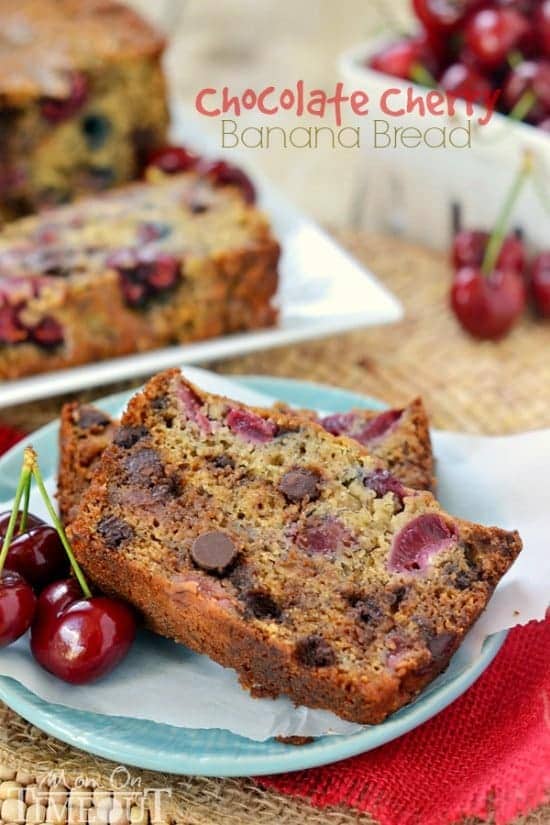 Our cherry tree was LOADED this year.  I spent the better part of Memorial Day weekend picking cherries and there are still more to go…  I'm about ready to just give up and let the birds at 'em.
Every year I try to come up with new ways to use our cherries.  Fritters, ice cream, smoothies…all excellent ways to get through our crop.  The boys would make themselves sick (and have…) eating dozens of cherries at a time.  They can be a bit hard to resist.  Bright red, super juicy, and just perfect sweet…no one can deny that fresh cherries are a real treat.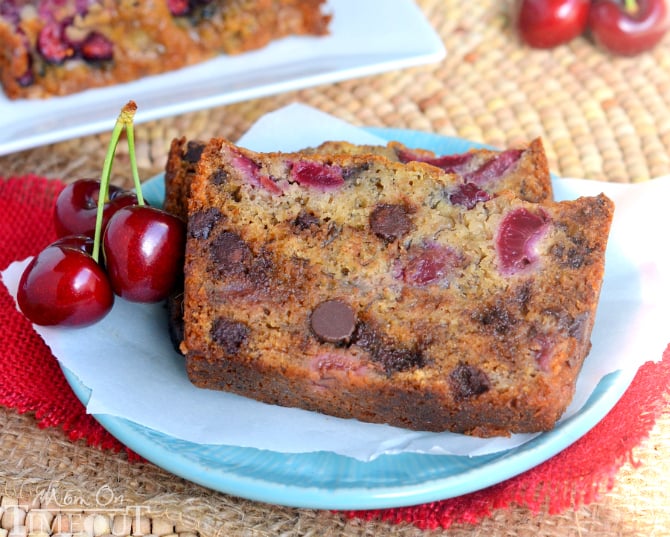 I was gone for several days last week and arrived home late Saturday night to a whole bunch of ripe bananas.  After picking bowls and bowls and more bowls of cherries I finally put the two together and came up with this gorgeous Chocolate Cherry Banana Bread.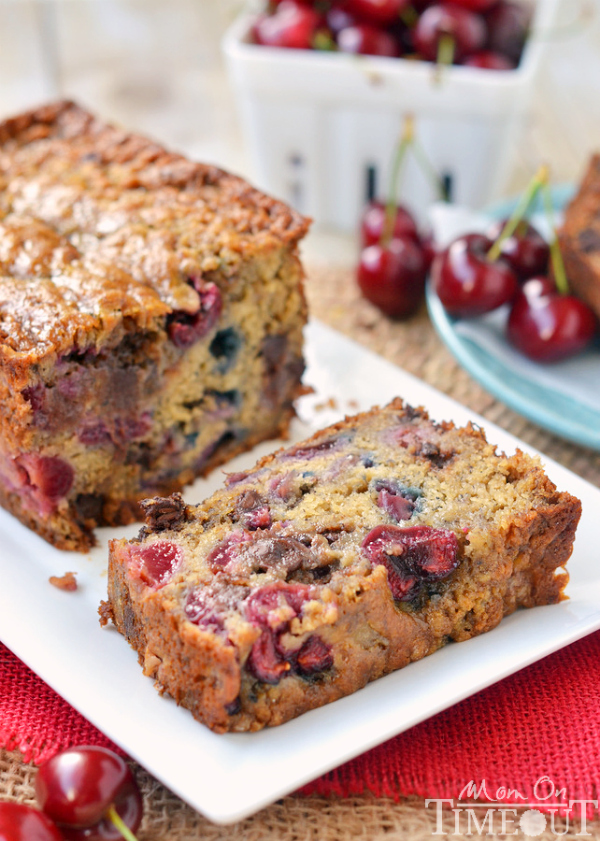 Loaded with fresh cherries and studded with sweet chocolate chips – this bread is definitely hard to resist.
I tweaked my favorite banana bread recipe and replaced some of the butter with Greek yogurt. If anything, this bread is even more moist and delicious than the original.
I never get tired of trying new types of banana bread and thankfully – neither does my family.  It seems like each loaf is better than the last is this one is no exception.
I used fresh cherries, because, well, I've got LOADS of them right now 🙂 But you could easily substitute frozen cherries.  Just thaw and pat dry with a paper towel before chopping.  I quartered some cherries and halved others. When I make this again, I think I will just halve the cherries because there is just something amazing about getting a big bite of cherry when enjoying this bread.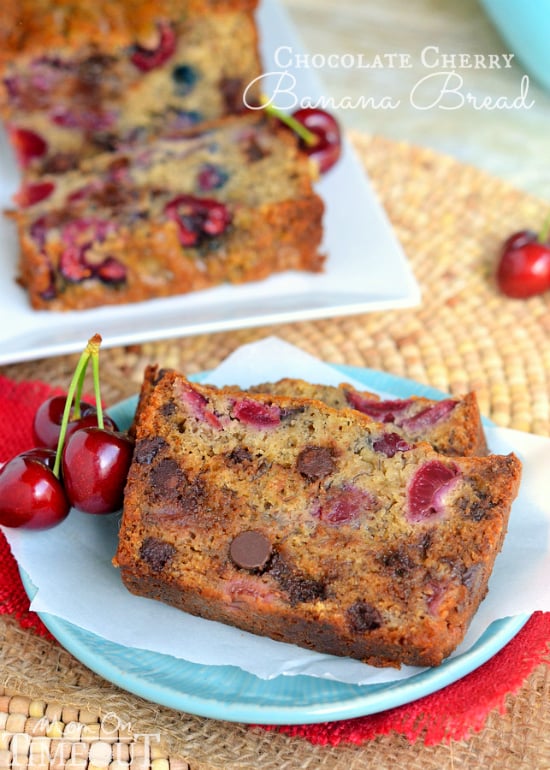 The result of an over-productive cherry tree and over-ripe bananas…necessity never tasted so good!
Chocolate Cherry Banana Bread
Ingredients
2-3 ripe bananas (approx 1 cup mashed)
4 Tbls butter softened
¼ cup plain Greek yogurt
¾ c light brown sugar
1 egg
1 tsp vanilla
1 cup flour
1 tsp baking soda
½ tsp baking powder
½ tsp salt
1 cup chopped or halved cherries (if using frozen, thaw first and pat dry with paper towel)
2 Tbls flour
¾ cup semi-sweet chocolate chips
Instructions
Preheat the oven to 325 degrees. Peel and mash the bananas.
Stir in the egg, butter, Greek yogurt, brown sugar and vanilla and mix until well combined.
Combine one cup of flour, baking soda, baking powder and salt. Add the dry ingredients and stir just until combined. Do not overmix.
Stir in chocolate chips.
Toss cherries with two tablespoons of flour and fold into batter.
Grease and flour a 9 in x 5 in loaf pan and then pour the mixture in.
Let the bread bake for 65-70 minutes or until a toothpick comes out clean. Let the bread cool in the pan for at least 10 minutes before removing.

More cherry recipes to enjoy: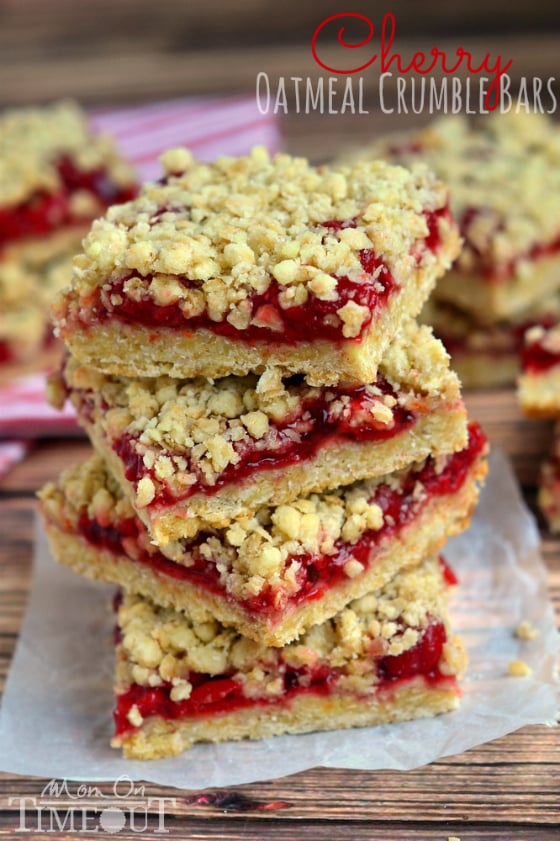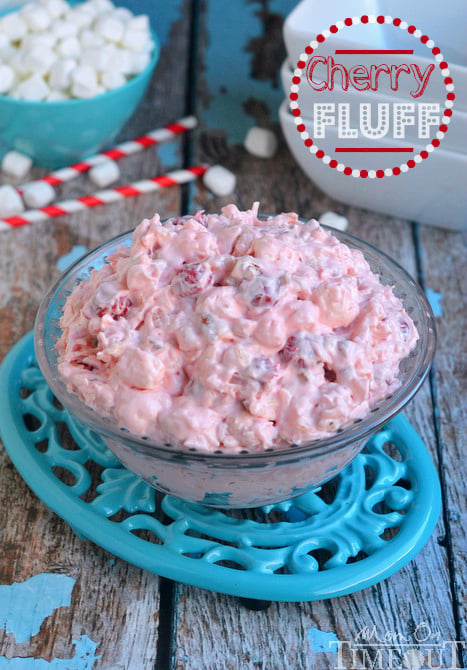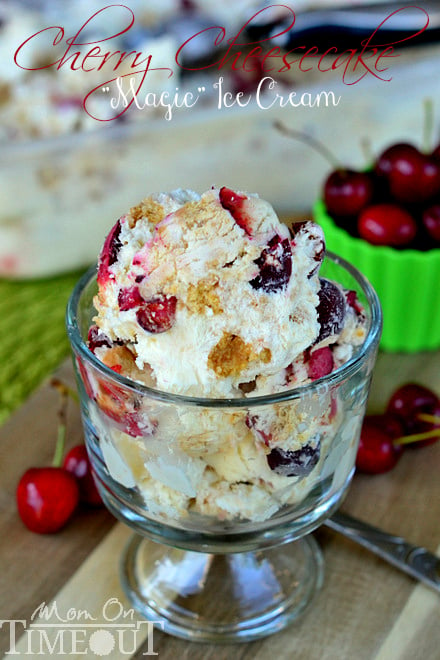 Cherry Cheesecake Magic Ice Cream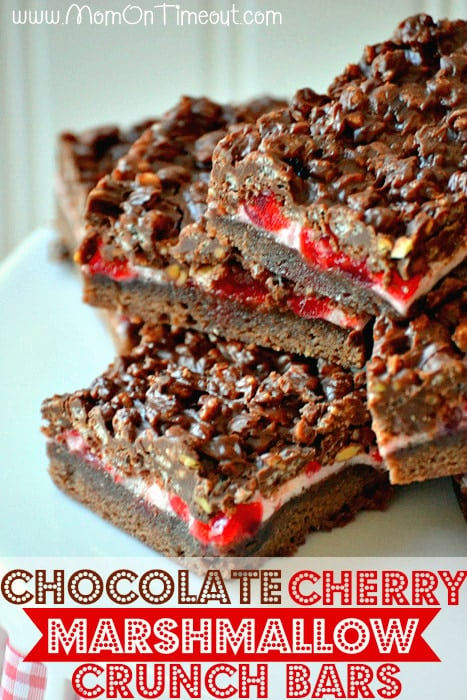 Chocolate Cherry Marshmallow Crunch Bars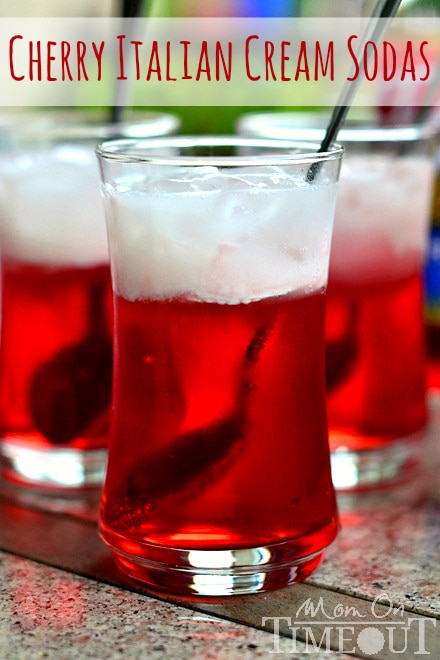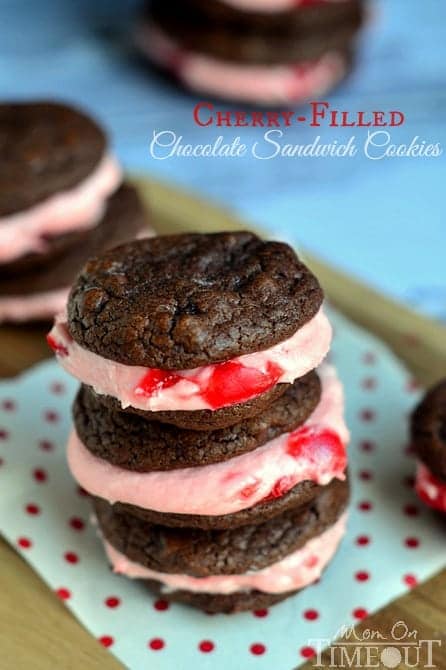 Cherry-Filled Chocolate Sandwich Cookies

For all appetizer recipes, go HERE.
For all dessert recipes, go HERE.
Sign up to get emails when I post new recipes!
For even more great ideas follow me on Facebook – Pinterest – Instagram – Twitter – Bloglovin'.
Have a great day!