Pumpkin Pie Snickerdoodles are a fabulous fall twist on a classic cookie the whole family will love! Lots of  delicious pumpkin pie flavor in an easy to make cookie!
Let's be friends! Sign up to get my new recipes in your inbox! Follow me on Facebook and Instagram too!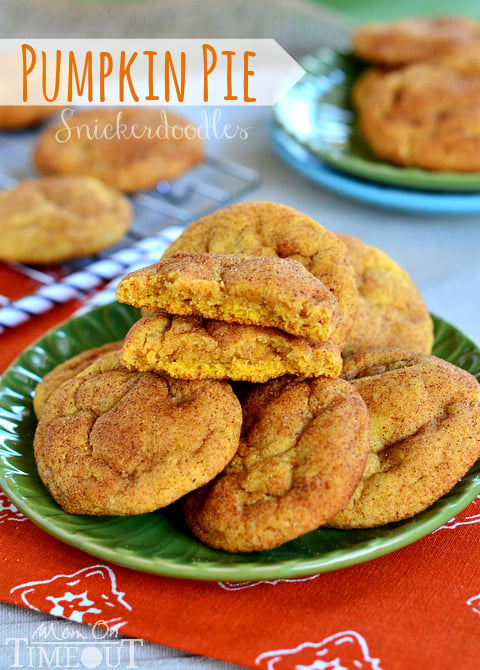 There's nothing quite like a Snickerdoodle.  I mean, really!  What other cookie is both fun to say and fabulous to eat??  Snickerdoodles are a great cookie to have the kiddos help with and make the perfect after-school snack.
I knew about 6 months ago that I wanted to make a Pumpkin Pie Snickerdoodle for the Fall.    I used my Totally Addicting Snickerdoodles recipe as a jumping-off point and used a few tricks to keep the Snickerdoodles as chewy and delicious as they should be.
You'll probably look at the recipe and assume that I forgot one crucial ingredient – eggs!  But I didn't 🙂  The pumpkin replaces the eggs in this recipe entirely.  I tried eliminating just one egg from my favorite Snickerdoodle recipe but the texture just wasn't quite right.  Eliminating both eggs and upping the pumpkin content gave me both the flavor and texture I was looking for.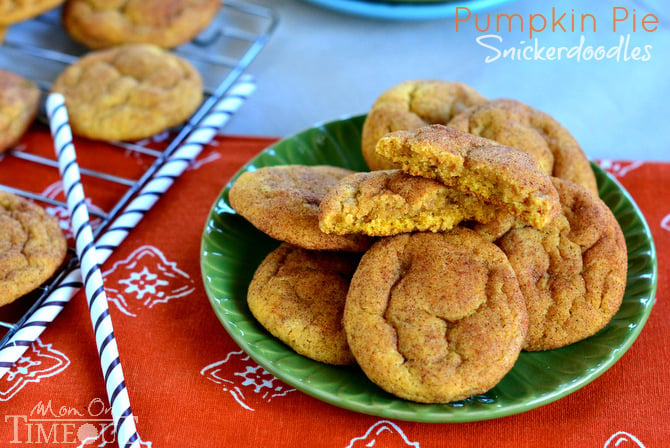 It wasn't until a few years ago that I really fell in love with Snickerdoodles but they quickly became a family favorite.  The boys, particularly Reece, LOVE Snickerdoodles and these Pumpkin Pie Snickerdoodles exceeded their high expectations.  The mellow pumpkin flavor is nicely accented with pumpkin pie spice.   Instead of rolling the cookies in just sugar and cinnamon, I added some pumpkin pie spice to both the sugar-cinnamon mixture as well as to the cookie itself.  I love that punch of spice in these cookies!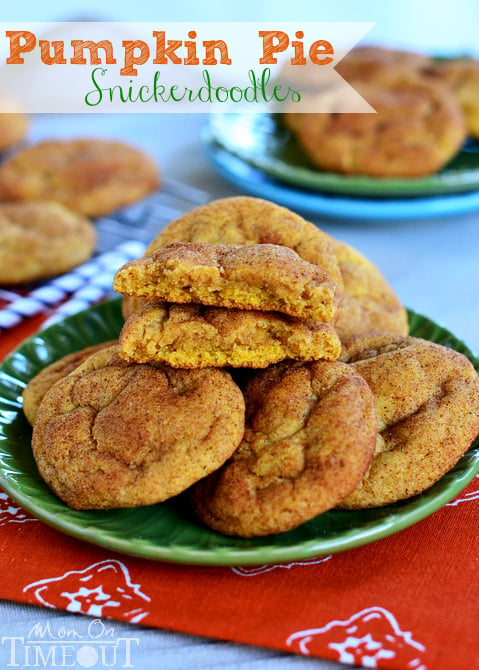 On another note – I just used my last can of pumpkin!  I can't believe how quickly I am going through it all!  I hope you guys aren't tired of pumpkin recipes yet because I've got some more coming your way soon 🙂
How To Make Pumpkin Pie Snickerdoodles:
Pumpkin Pie Snickerdoodles
 Pumpkin Pie Snickerdoodles are a fabulous fall twist on a classic cookie the whole family will love! Lots of  delicious pumpkin pie flavor in an easy to make cookie!
Author:
Trish - Mom On Timeout
Ingredients
½ cup butter, softened
½ cup butter-flavored shortening
1 cup sugar
½ cup brown sugar
¾ cup pure pumpkin (not pumpkin pie filling)make your own!
1 Tbls vanilla
2¾ cups flour
1½ tsp cream of tartar
1 tsp baking soda
¼ tsp baking powder
1 tsp pumpkin pie spice
¼ tsp salt
Sugar Mixture to Roll In
4 Tbls sugar
3 tsp cinnamon
1 tsp pumpkin pie spice
Instructions
Cream the butter, shortening and sugar together.
Add the pumpkin and vanilla and mix until thoroughly combined.
In a separate bowl, combine the flour, cream of tartar, baking soda, baking powder, pumpkin pie spice and salt.
Gradually add flour mixture to creamed mixture, stirring until well combined. Refrigerate dough for at least 30 minutes.
Preheat oven to 375 degrees.
Combine sugar, pumpkin pie spice and cinnamon in a small bowl.
Remove dough and form into small, 1-inch balls.
Roll balls in sugar mixture and place on parchment-lined cookie sheet.
Bake for 8 minutes.
Remove and let cool on sheet for two minutes before transferring to a cooling rack.

More pumpkin recipes: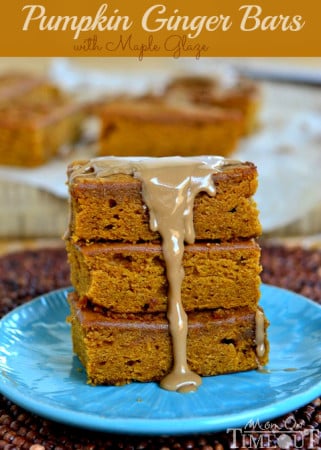 Pumpkin Ginger Bars with Maple Glaze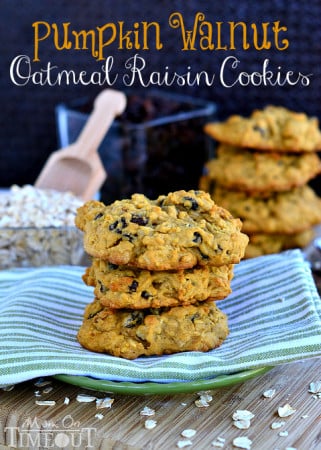 Pumpkin Walnut Oatmeal Raisin Cookies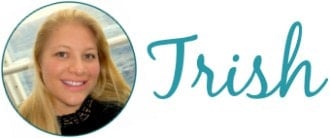 For all dinner recipes, go HERE.
For all dessert recipes, go HERE.
Sign up to get emails when I post new recipes!
For even more great ideas follow me on Facebook – Pinterest – Instagram – Twitter – Bloglovin'.
Have a great day!