Pumpkin Pie Oatmeal Walnut Raisin Cookies combine all the fabulous flavors of Fall in a cookie!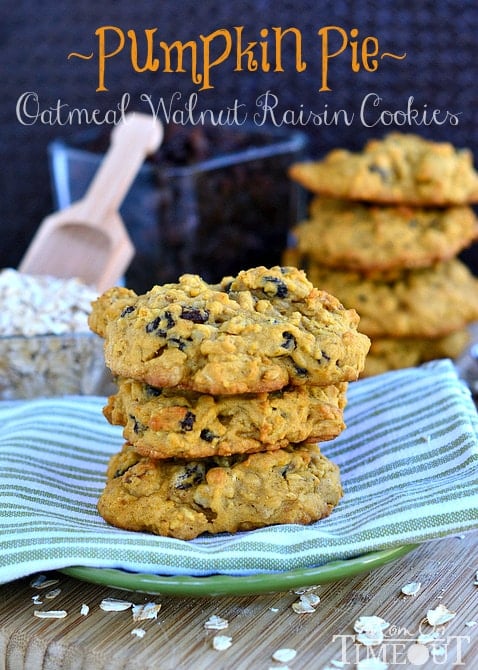 Yes.  It's true.  I'm posting my first pumpkin recipe in August.  But hey!  It's the END of August and this weekend is Labor Day weekend and of course September is just a few days away and when I think of September I think of Fall and when I think of the Fall I think of pumpkins.  Don't you?  Or didn't you follow all that 🙂
These cookies were definitely worth me jumping outside of my"pumpkin-safe baking zone".  I was just really craving something homey and yummy and I knew these cookies would make me feel good.
And they did.  Very good.
These cookies definitely remind me of pumpkin pie.  Both in taste and the amazing fragrance that wafts throughout the house as the cookies are baking.  I have to say that it's pretty fun when you add the pumpkin and the dough gets all orange – the kids love that!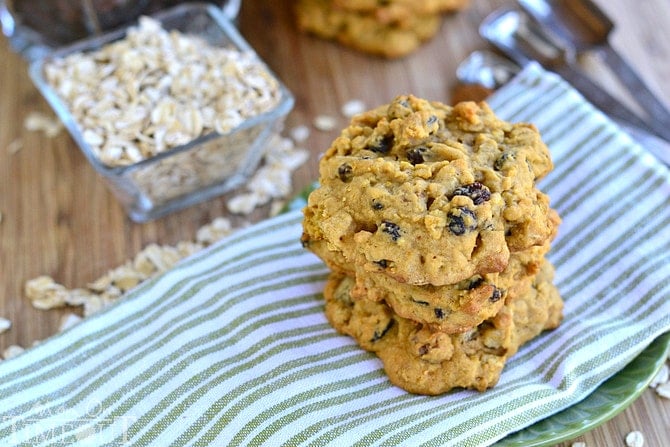 This cookie is everything you would expect from a classic Oatmeal Raisin cookie – nice and soft with a little hint of spice. Throw in pumpkin and walnuts and this cookie is definitely worthy of any and all Fall festivities.
It's funny because I am absolutely nuts about pecans.  They are my go-to nut for any and all recipes but I really, really love the walnuts in these cookies and I think walnuts are particularly good with the pumpkin flavor.
Chris came home and was like "Whatever you made, they sell candles that make your house smell like this too."  Trust me, no one was complaining about me making pumpkin cookies in August.  They couldn't.  Their mouths were too full.
[amd-zlrecipe-recipe:136]
Is anyone else totally excited for Fall to arrive?  I keep thinking that this may be the last year that my boys are totally into pumpkin patches and so I've really got to hit them hard this year.  I'm thinking at least a dozen 🙂  Oh!  And the weather!  I can't wait for days when I have to put on a sweater because it's a little chilly – those are the best!
Here are some more things we like to make in the Fall: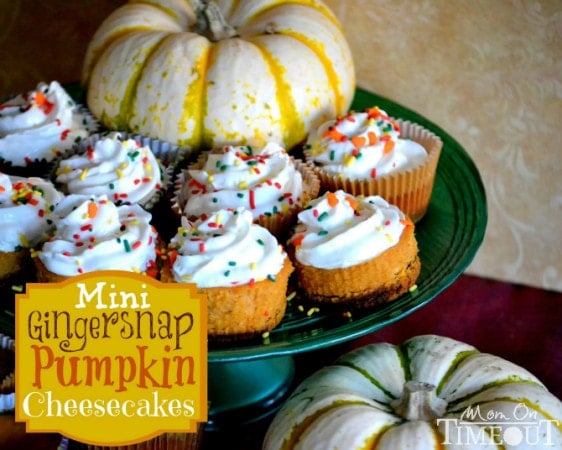 Mini Gingersnap Pumpkin Cheesecakes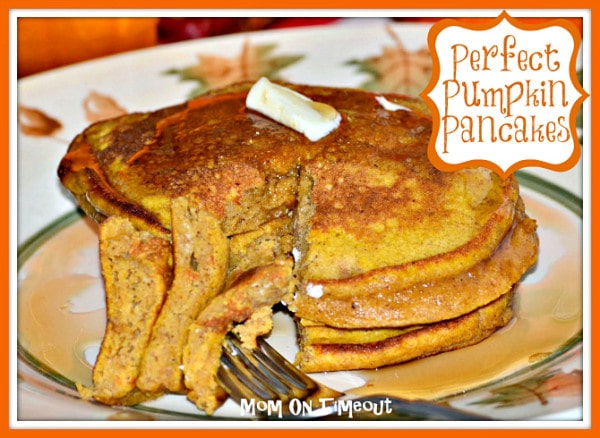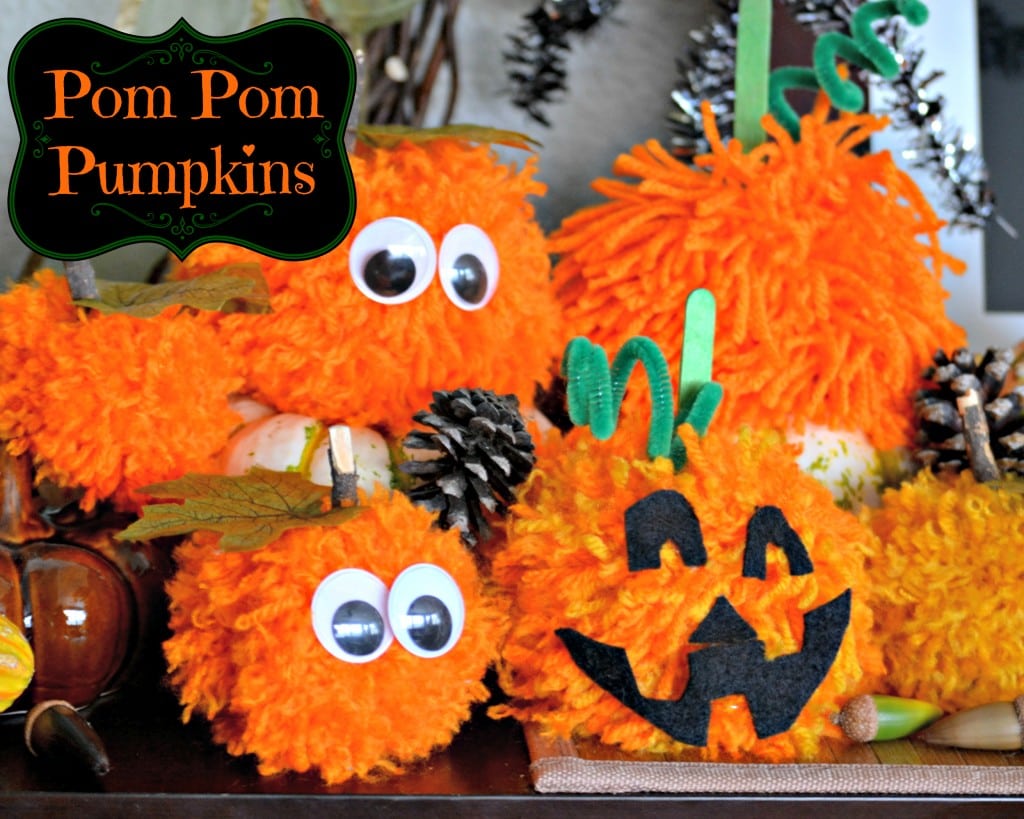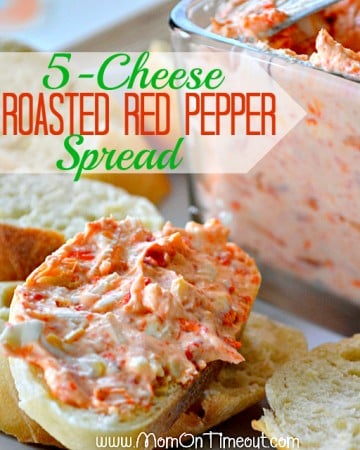 5-Cheese Roasted Red Pepper Spread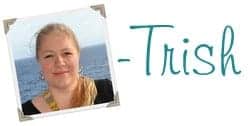 Connect with me!