My new favorite pumpkin recipe – Pumpkin Pie Milkshake!  It's like Pumpkin Pie in a glass, but better!
Let's be friends! Sign up to get my new recipes in your inbox! Follow me on Facebook and Instagram too!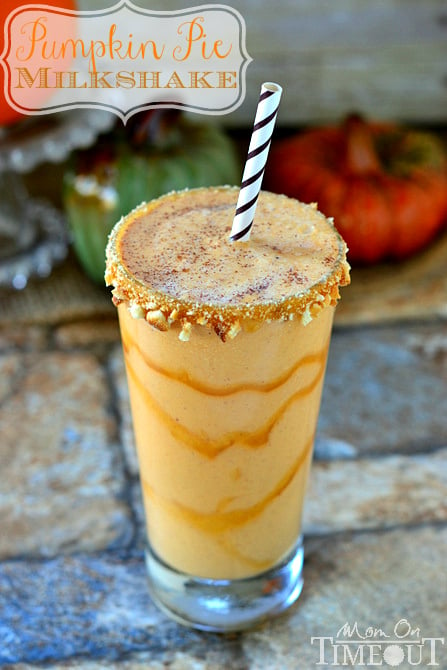 You must make this milkshake!
Really!  It's so good you might just think about skipping the pumpkin pie this year and just serving up milkshakes to your guests.  Seriously.  I knew when I was making the Caramel Apple Shake that I simply had to try a Pumpkin Pie Milkshake.  It's kind of funny because I don't think two years ago I would have ever even considered trying a pumpkin flavored drink – much less try making one!  Oh the crazy things that happen to you as a food blogger 🙂
I've been busting out pumpkin recipes left and right and I'm going to tell you a little secret – I'm still not sick of them! I think it's all the variety that's keeping me interested – cookies, bars, trifles, fudge, cakes – it's amazing how many different ways pumpkin can be used!
This one may just be my very favorite.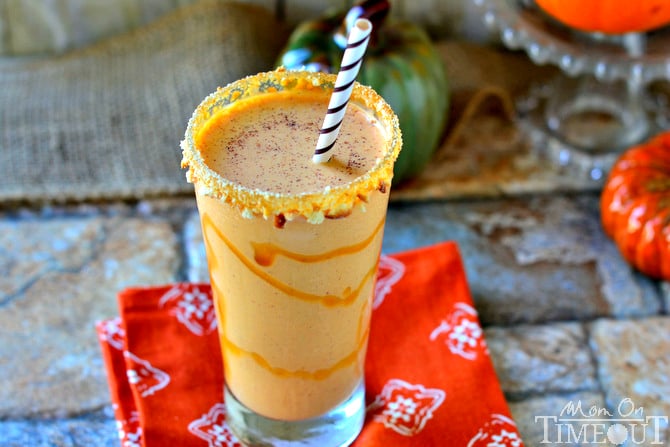 First of all, milkshakes take like mere seconds to prepare (okay, maybe like 120 seconds).  You could make this pretty darn guilt-free by using some fat-free milk and light ice cream.  Heck!  If it has pumpkin in it we call it good right?
Second, this shake really does taste like pumpkin pie in a glass.  But better.
I added a little caramel drizzle in the glass just to make it pretty.  And, of course, because I love caramel and pumpkin together 🙂  I rimmed the glass with caramel and then stuck it in a bowl of crushed vanilla wafers.  Graham crackers would work great too!  Finished it off with a sprinkling of pumpkin pie spice for that extra-special touch. Perfection!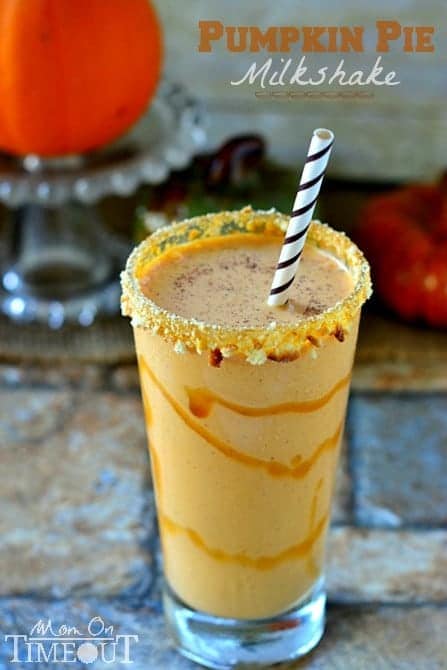 Pumpkin Pie Milkshake
Ingredients
½ cup pure pumpkin (not pumpkin pie filling)
1 cup vanilla ice cream
¾ cup milk
¾ tsp pumpkin pie spice
2 tsp caramel ice cream topping
5 vanilla wafers, crushed
Instructions
Combine pumpkin, ice cream, milk and spice in a blender.
Blend until smooth,.
Dip a glass into a bowl with the caramel.
Next dip the glass into the crushed wafers.
Pour milkshake in carefully and top with additional pumpkin pie spice if desired.
More pumpkin fabulousness: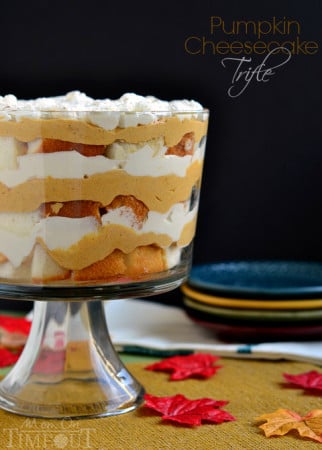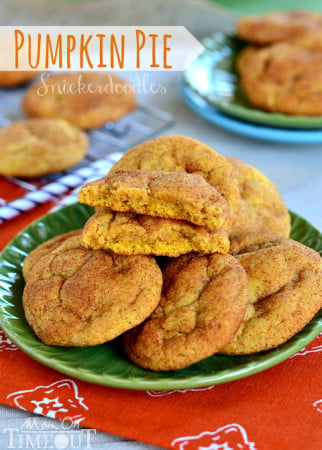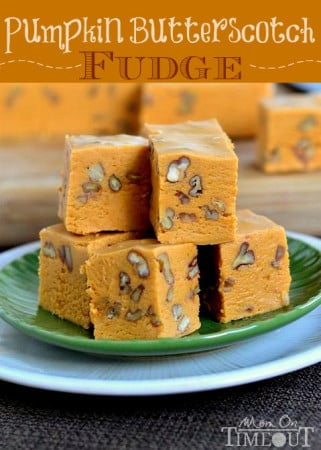 For all cookie recipes, go HERE.
For all dessert recipes, go HERE.
Sign up to get emails when I post new recipes!
For even more great ideas follow me on Facebook – Pinterest – Instagram – Twitter – Bloglovin'.
Have a great day!