Time for a countdown of the most popular posts on Mom On Timeout for 2014!!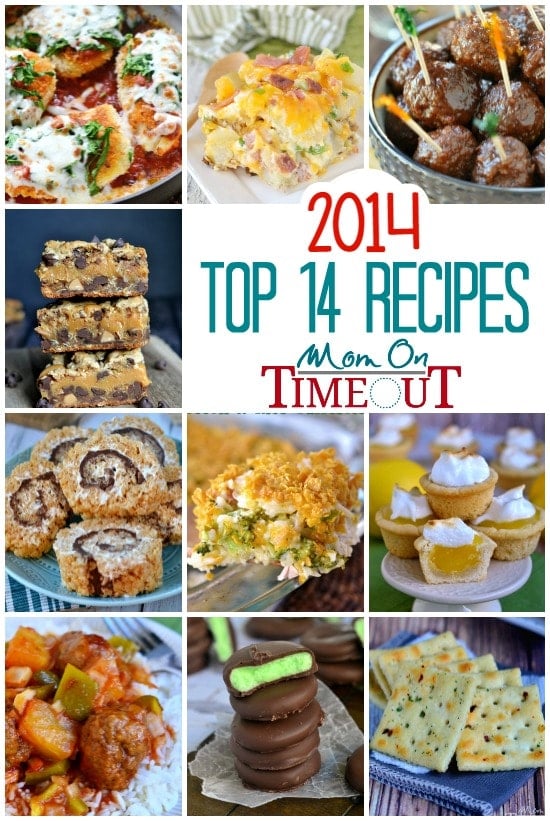 I hope everyone had an amazing Christmas! Can't believe we're just a few short days away from 2015. Good grief that makes me feel OLD!
I just had the best time rounding up YOUR favorite recipes from 2014. What a year! I love seeing what you're loving because it gives me ideas of what to share in 2015. And I do have to say, you guys have seriously good taste 🙂
So this year I did the top 14 recipes because, well, it's 2014! So let's get started!
I'm glad I did top 14 and not top 10 because this Homemade Vanilla Chai Tea Latte recipe certainly deserves the attention. One of my favorite recipes year-round and especially fantastic when I'm feeling a little under the weather like right now 🙂 More delicious and certainly less expensive than store bought!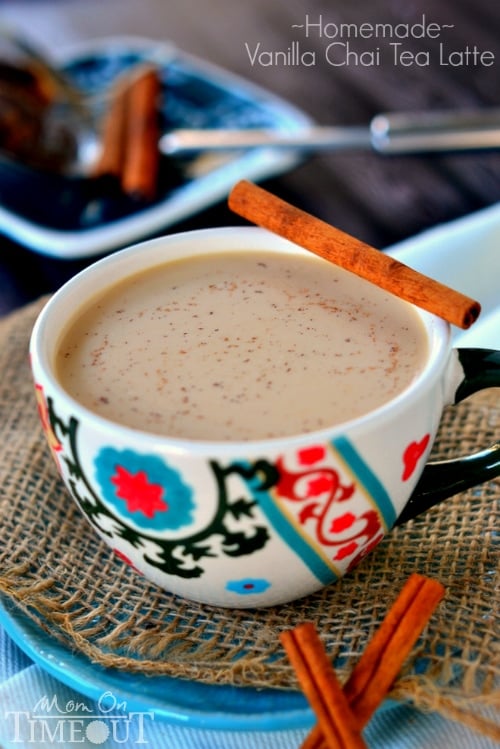 These Lemon Meringue Cookie Cups would have made my top five list if I were to have made one. I absolutely adore them! So delicious and undeniably adorable, they are the perfect little treat for any time of the year!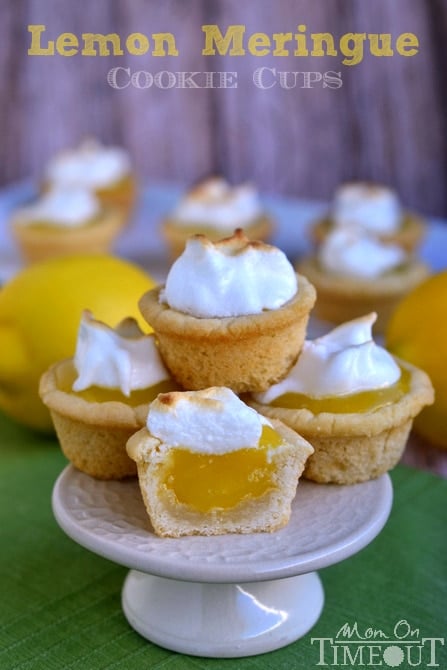 This recipe comes from my Aunt Pam. These Spicy Ranch Crackers make an annual appearance at Christmas but we enjoy them year-round. Perfect for snacking on and an undeniable crowd pleaser on game days!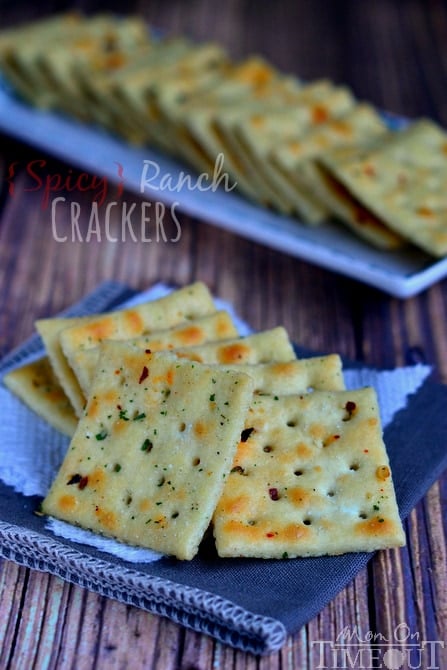 These delicious Slow Cooker Cocktail Meatballs are sure to be a hit at your next party. Made with THREE ingredients, they are incredibly easy and so delicious!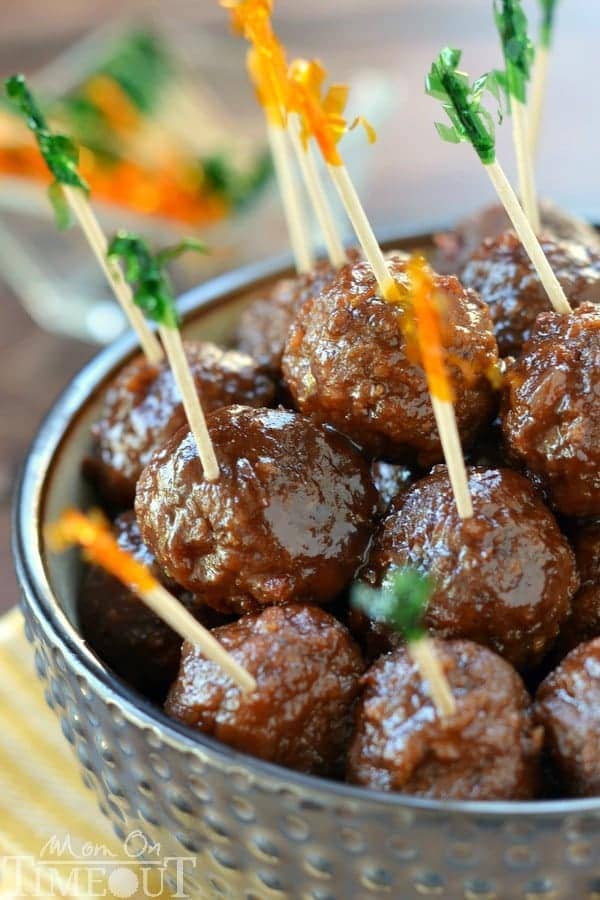 Ahhh. I am not surprised in the slightest that these Peanut Butter Caramel Toffee Chocolate Chip Cookie Bars made the list. Pure decadence in every bite.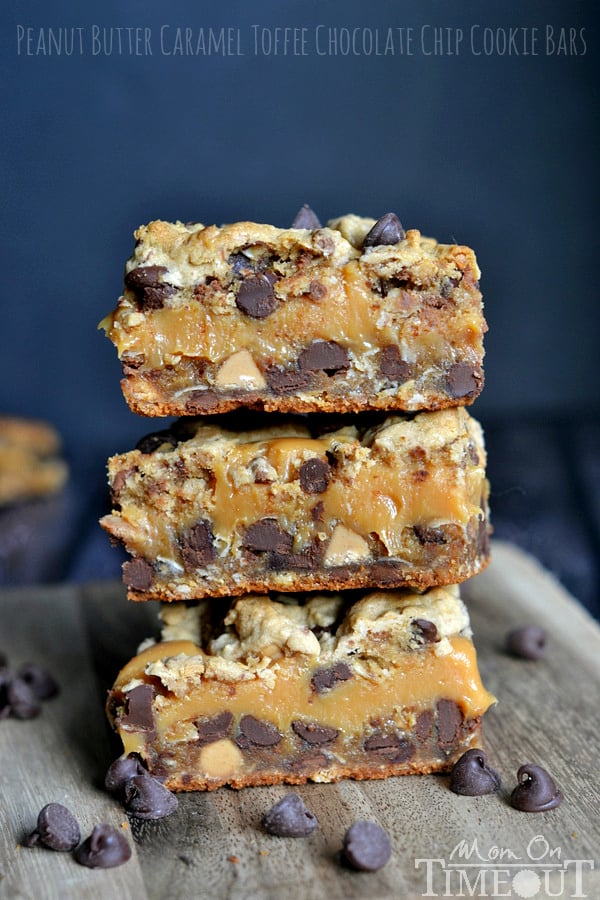 One of our favorite dinners…in just 20 minutes! 20 Minute Skillet Chicken and Spinach Parmesan. Dinner. Fast. Easy. Delicious. What more could we want?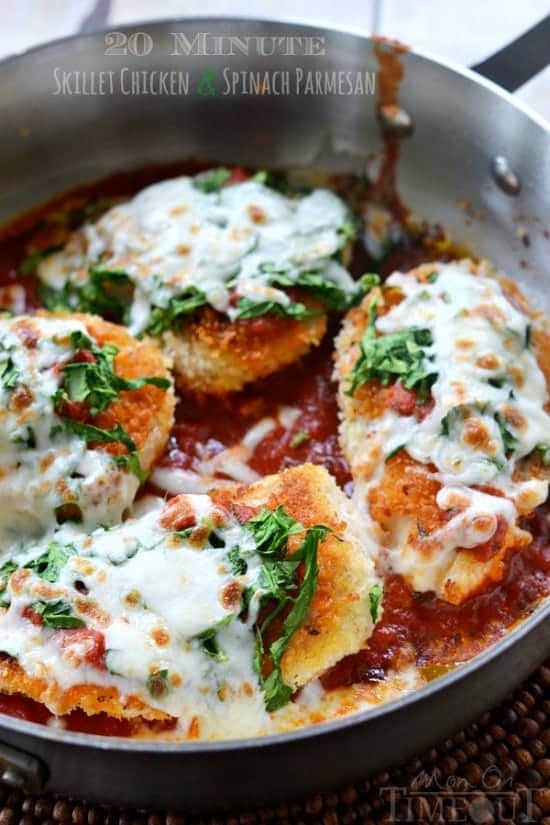 Grandma's Sweet and Sour Meatballs  – I love everything about this recipe! Such incredible flavors and it's easy too. Perfect over rice! Thanks Grandma 🙂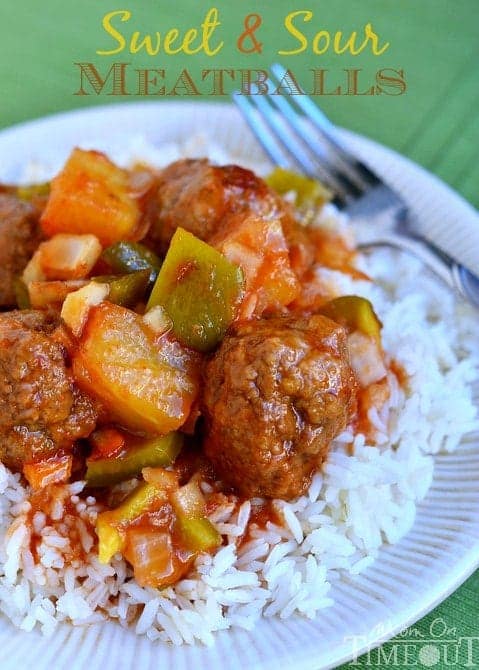 These Easy Pumpkin Patties were a huge hit this past fall. Bryce helped me to perfect these adorable treats. They definitely get the "cutest food" award for 2014.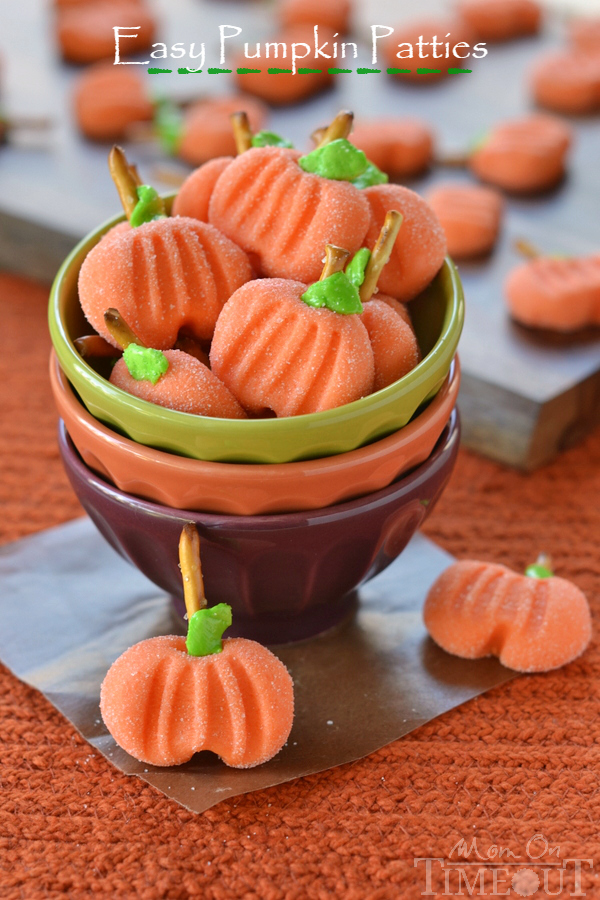 I posted the recipe for Chocolate Covered Mint Patties for St. Patrick's Day last year. Naturally, they are also perfect for Christmas as well. Easy and fun to make, these are one of our favorite candies to make!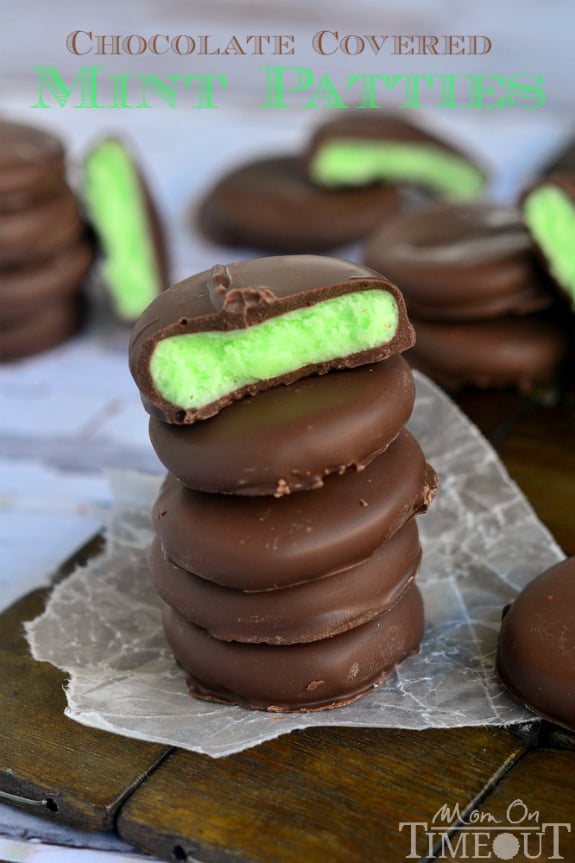 There is nothing better than comfort food and this Twice Baked Potato Casserole fits the bill perfectly! Cheesy deliciousness abounds in this yummy side dish!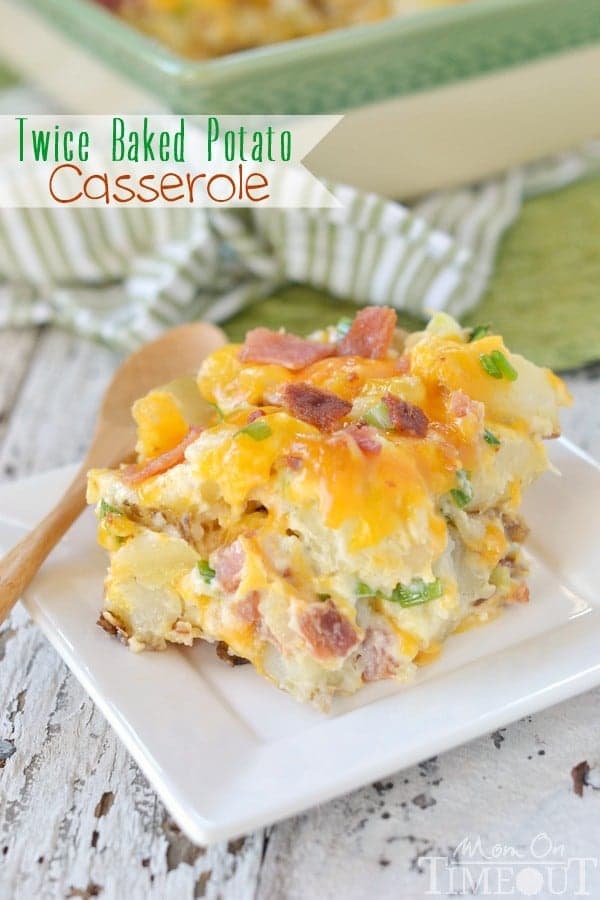 This 62 Smoothie Recipes roundup went WILD just about this time last year. An incredible collection of delicious smoothie recipes from some of your favorite bloggers!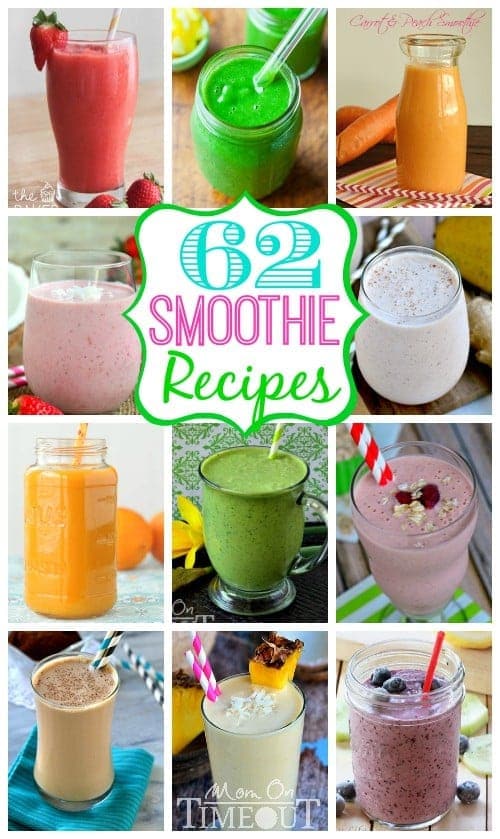 I was part of a S'mores Week celebration last July. These S'mores Rice Krispies Treats Pinwheels were one of my contributions. An immediate hit, they've been pinned more than 230,000 times to date. Delicious, over-the-top s'mores awesomeness – just how we like it. Check out my Reese's Peanut Butter S'mores Oatmeal Cookie Bars and S'mores Cinnamon Rolls with Marshmallow Cream Cheese Frosting if you're a s'mores fanatic like we are 🙂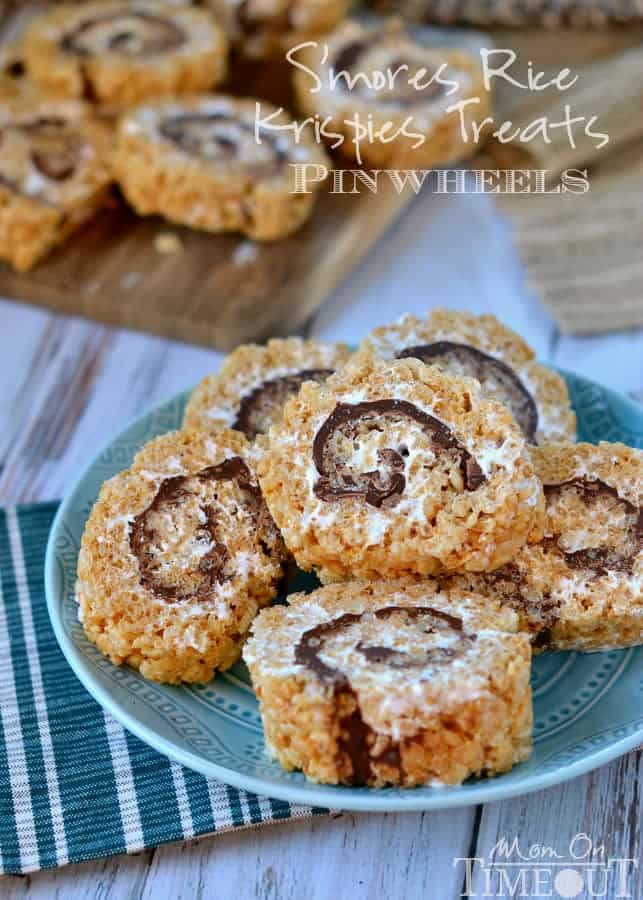 I think this recipe is so popular because it's just so pretty 🙂 Who can so no to this pretty pink Cherry Fluff?? This recipe is so easy to make and is perfect for so many holidays including Christmas, Easter, 4th of July and more. This easy dump and go salad is perfectly sweet, pretty and pink!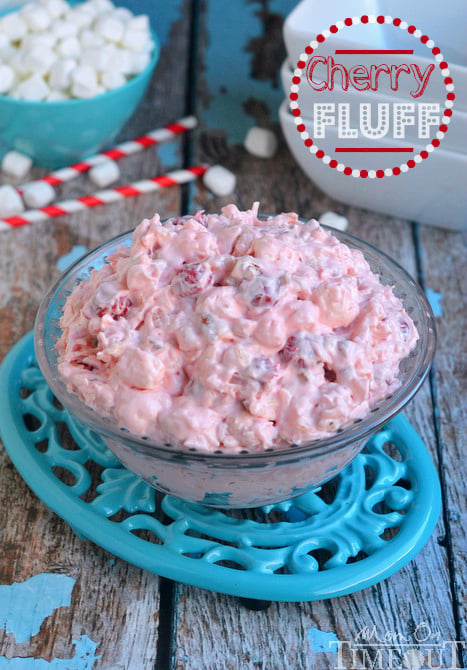 And the number one recipe on Mom On Timeout for 2014 is this Cheesy Chicken Broccoli and Rice Casserole. This tells me that so many of you out there are like me; looking for easy, delicious, accessible recipes for your family! This is one our favorites too!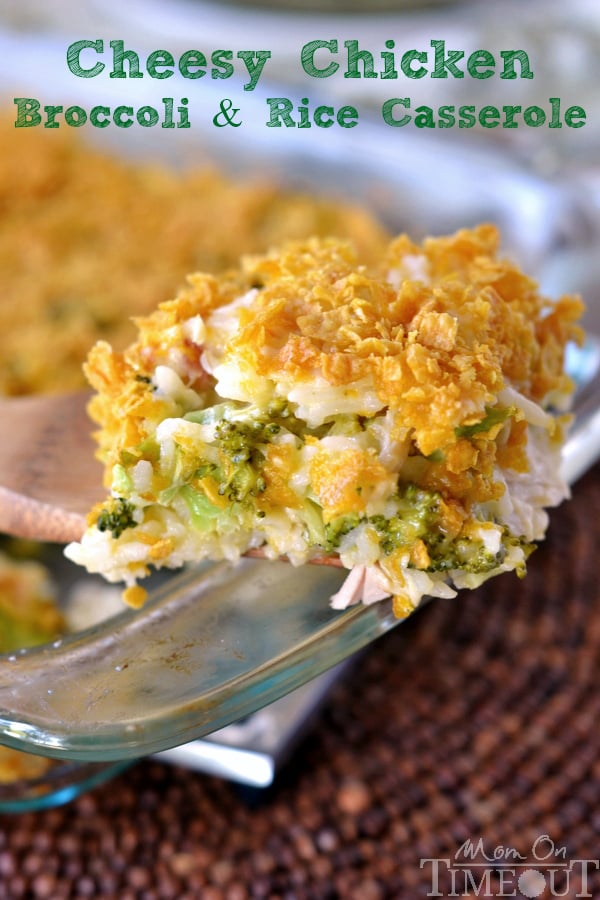 And there you have it! What an amazing year 2014 has been! Can't wait to see what 2015 brings!!
Make sure to check out last year's most popular posts: 2013 Top 20 Recipes!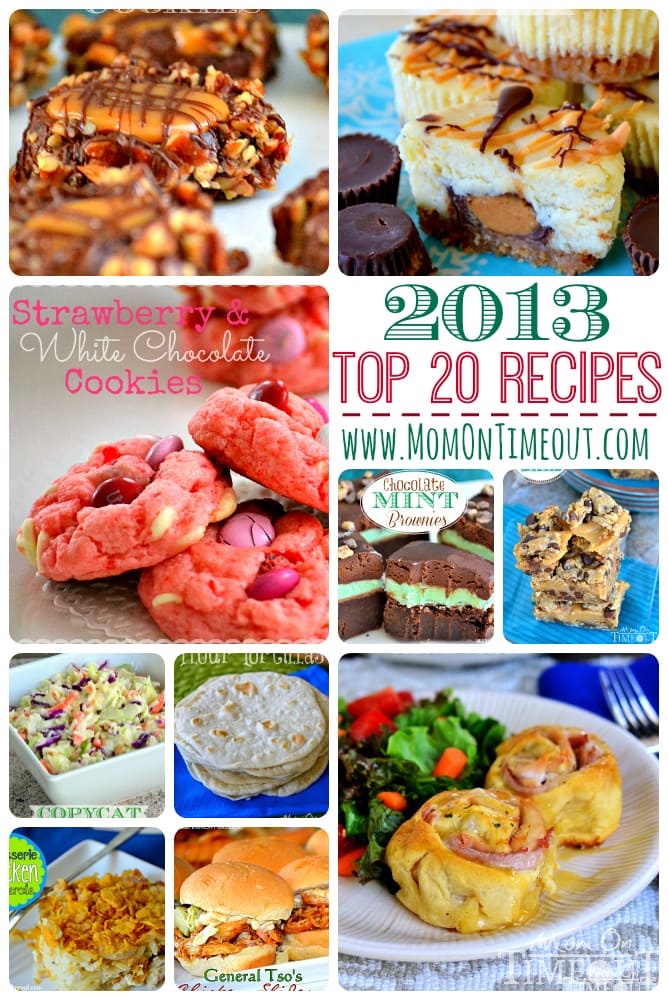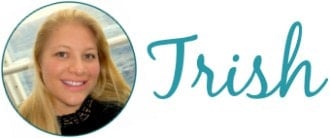 Connect with me!
 Linking up at some of these parties.