Strawberry Twists with Lemon Cream Cheese Glaze are sure to become your new favorite addition to Sunday brunch! A homemade strawberry filling makes these twists extra special and delicious and the lemon cream cheese glaze is going to knock your socks off!
Let's be friends! Sign up to get my new recipes in your inbox! Follow me on Facebook and Instagram too!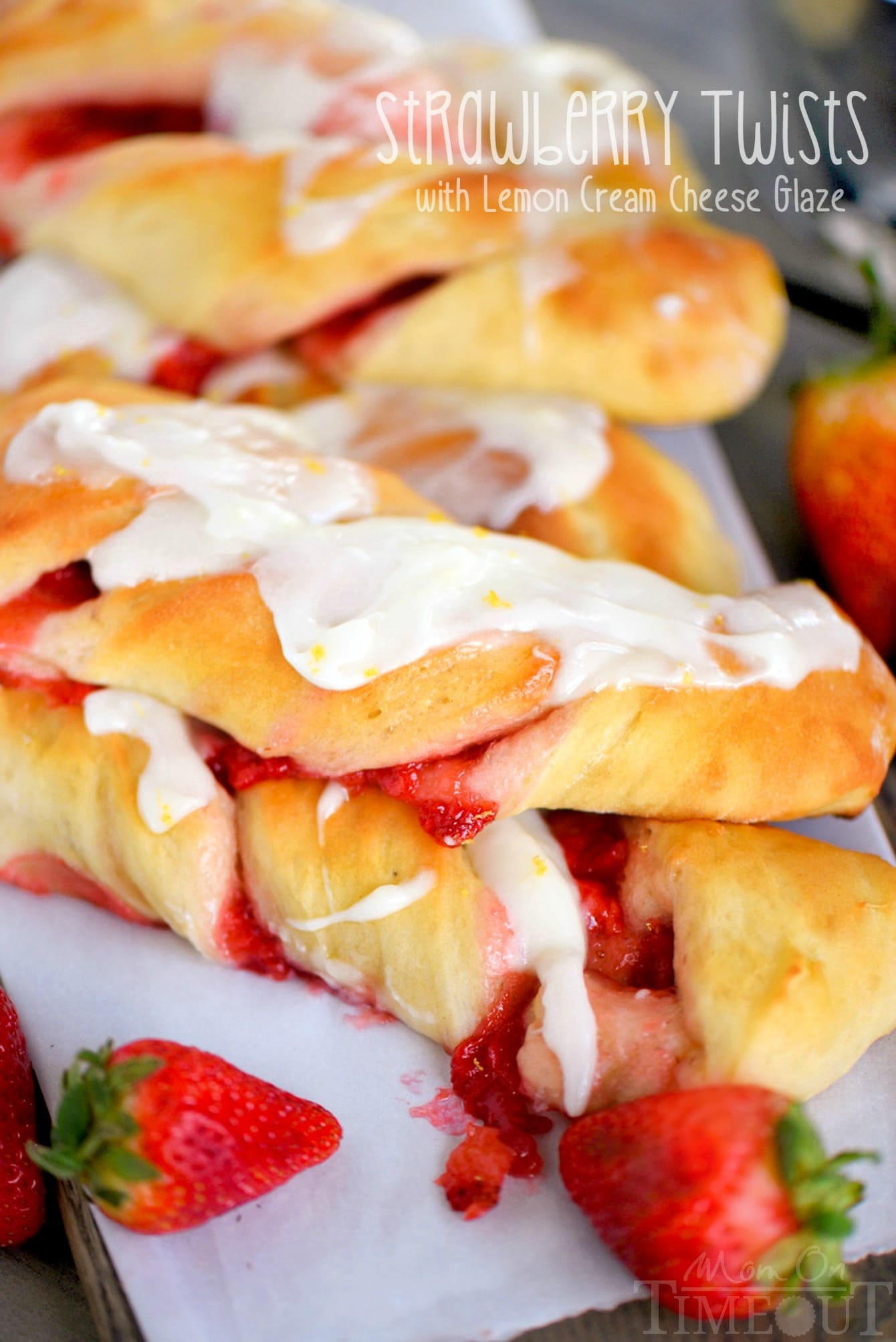 A couple of weeks ago I went on a trip to a strawberry farm here in California. We gorged on strawberries for days afterwards and ever since then, I feel like my day isn't complete without some strawberries. #firstworldproblems
That's why, when I decided to share one of my favorite cinnamon roll recipes with y'all for Mother's Day, they somehow turned into these strawberry twists with lemon cream cheese glaze…you don't mind, do you?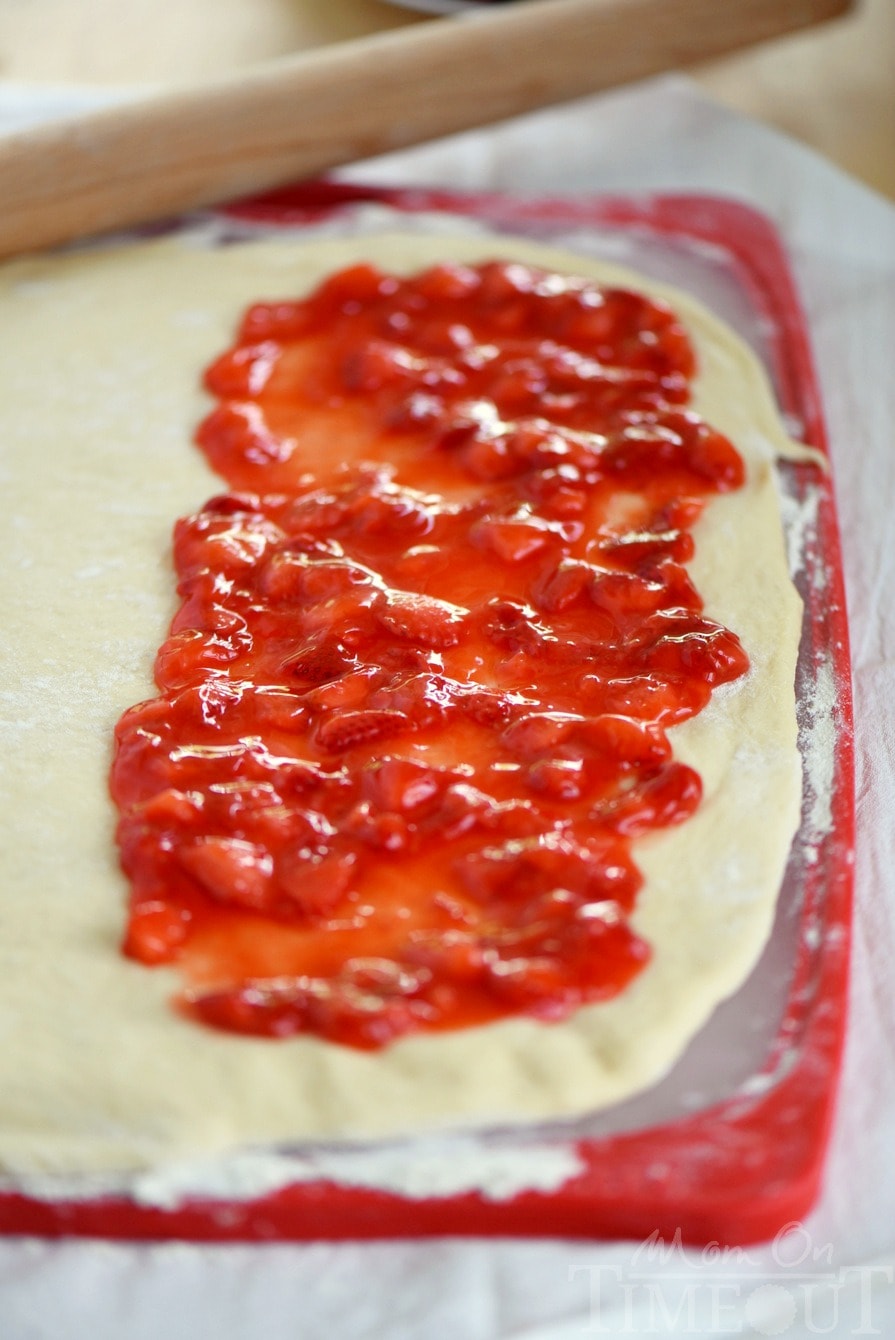 I made the strawberry filling using my favorite strawberry ice cream topping as a base. A little corn starch to thicken it up was all it needed and holy goodness, you're gonna want to eat this stuff with a spoon. In fact, go ahead and double the batch, you're gonna want to put it on and in everything you make for the next week.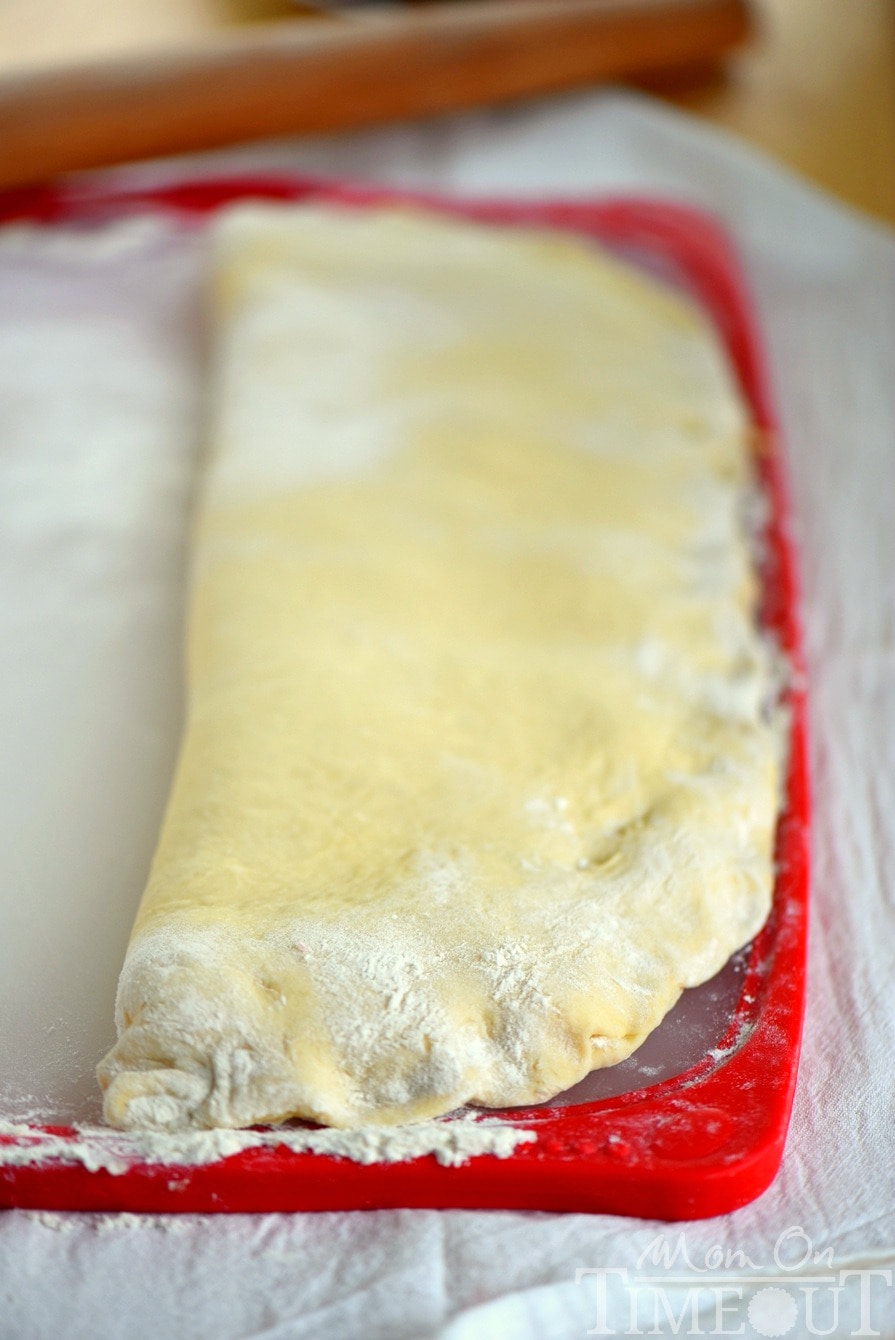 The dough recipe is based on a recipe that a co-worker gave my mom, like 20 years ago. The cinnamon roll dough calls for mashed potato flakes which, if you're anything like me, throws you off for a second. The thing was, my mom had tasted the cinnamon rolls at her office and knew, without a doubt, that this recipe was something special.
It is.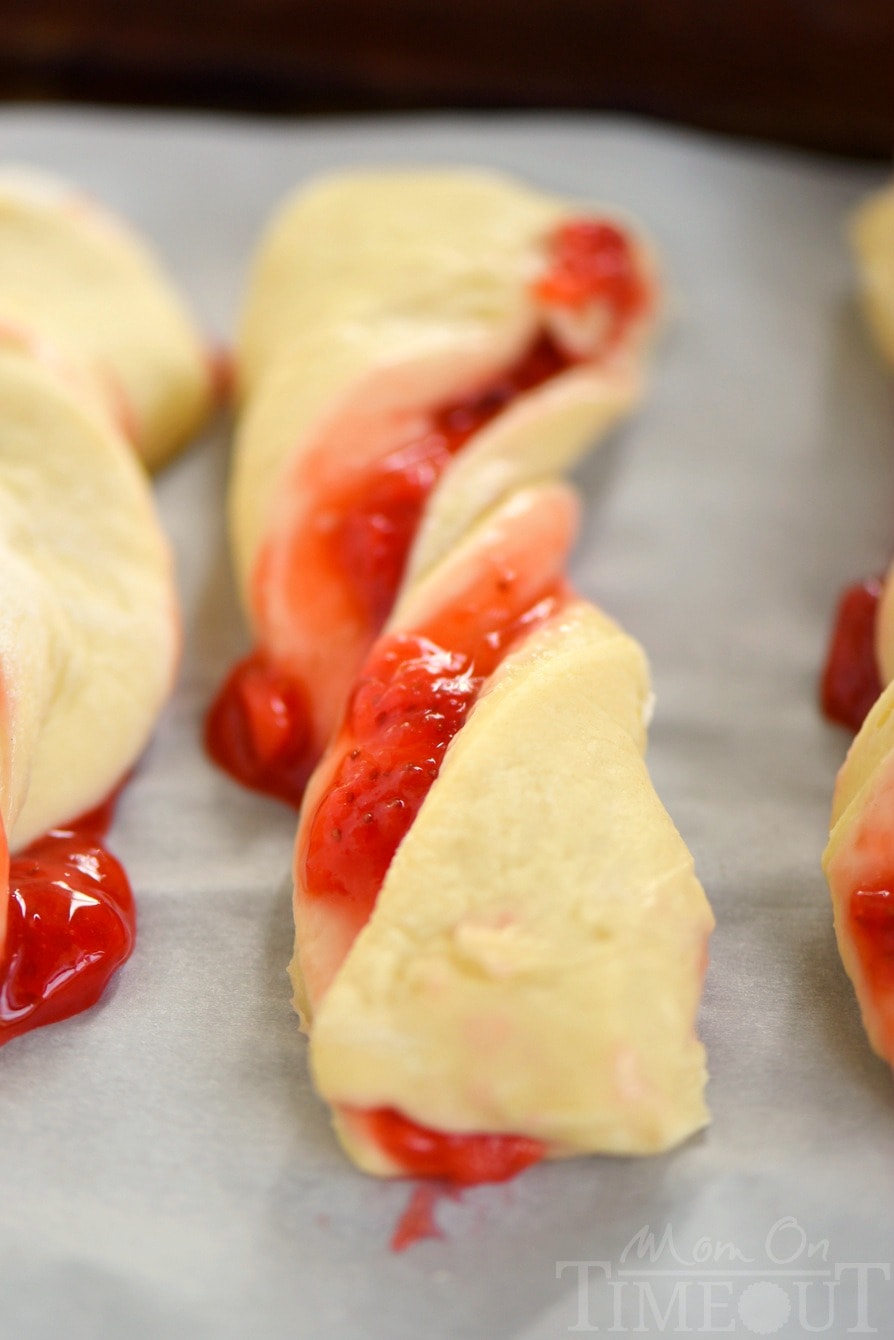 It's a great base for any sweet roll recipe and is perfect for these twists. The results speak for themselves: a slightly sweet roll that is so incredibly soft and tender and perfectly complements the sweet strawberry filling. I used Almond Breeze Almondmilk for the dough (as well as for the glaze) and you simply couldn't ask for a better tasting or looking twist!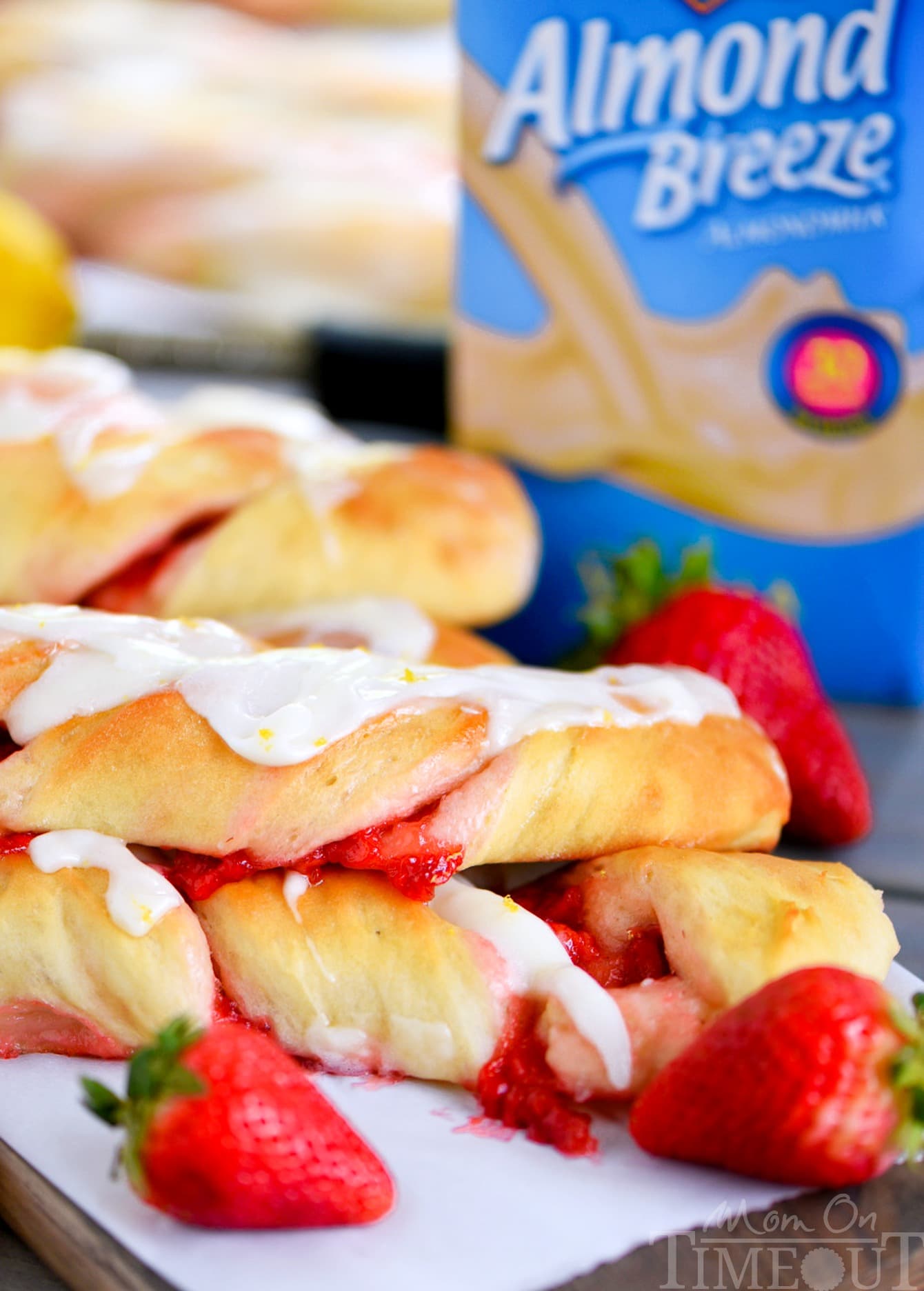 Now let's talk about the glaze.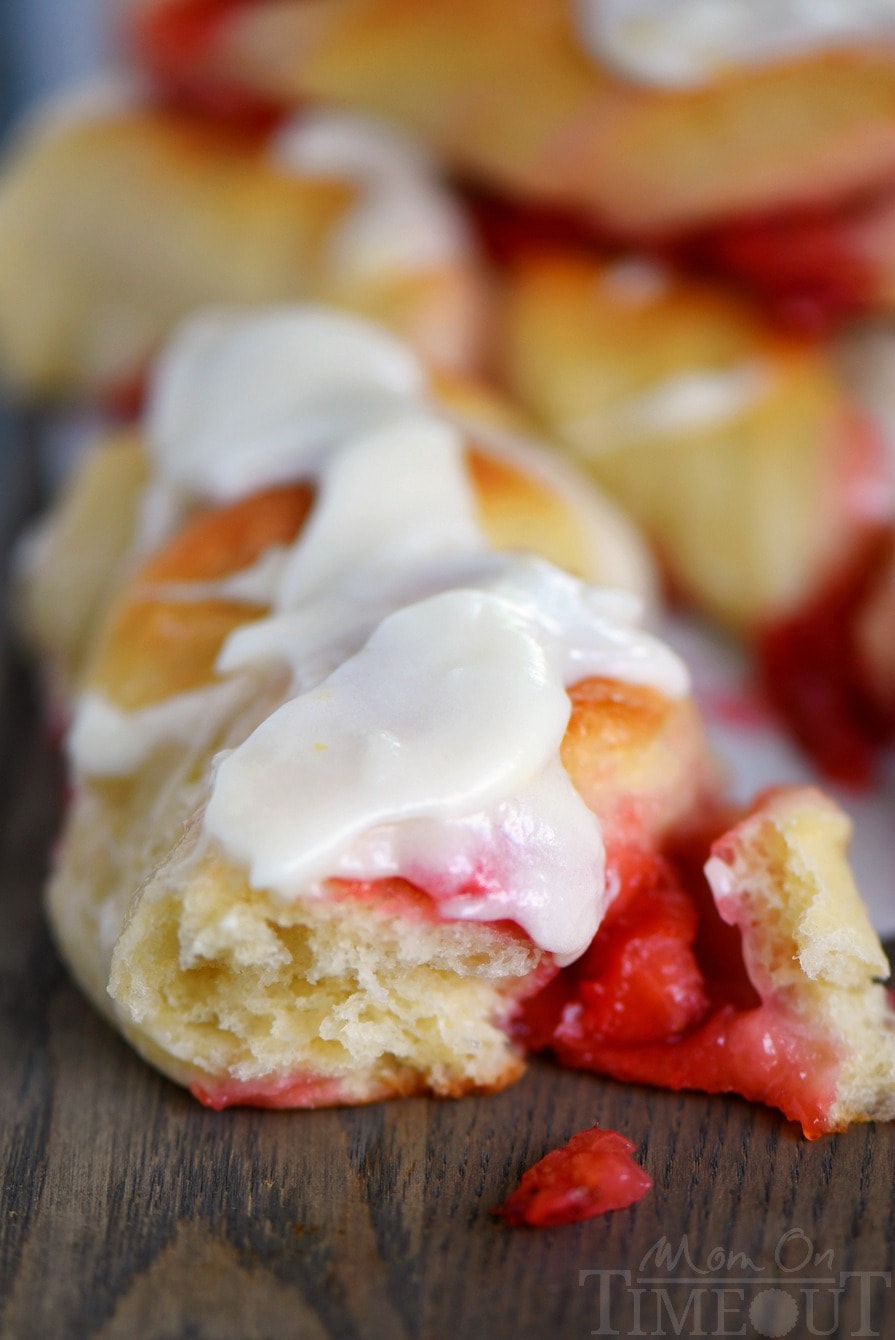 I use the term glaze here loosely. I based this glaze of my perfect cream cheese frosting and added some lemon juice, lemon zest and Almond Breeze Almondmilk to it.
In my book, it's not a frosting if it drips down the side of a cake when applied. You could totally thin this out with a little more Almond Breeze Almondmilk if you'd like, or use a little less powdered sugar. Totally up to you. I say you can never put too much lemon zest in this glaze. I love how the brightness of the lemon really freshens up the whole twist. Seriously delish.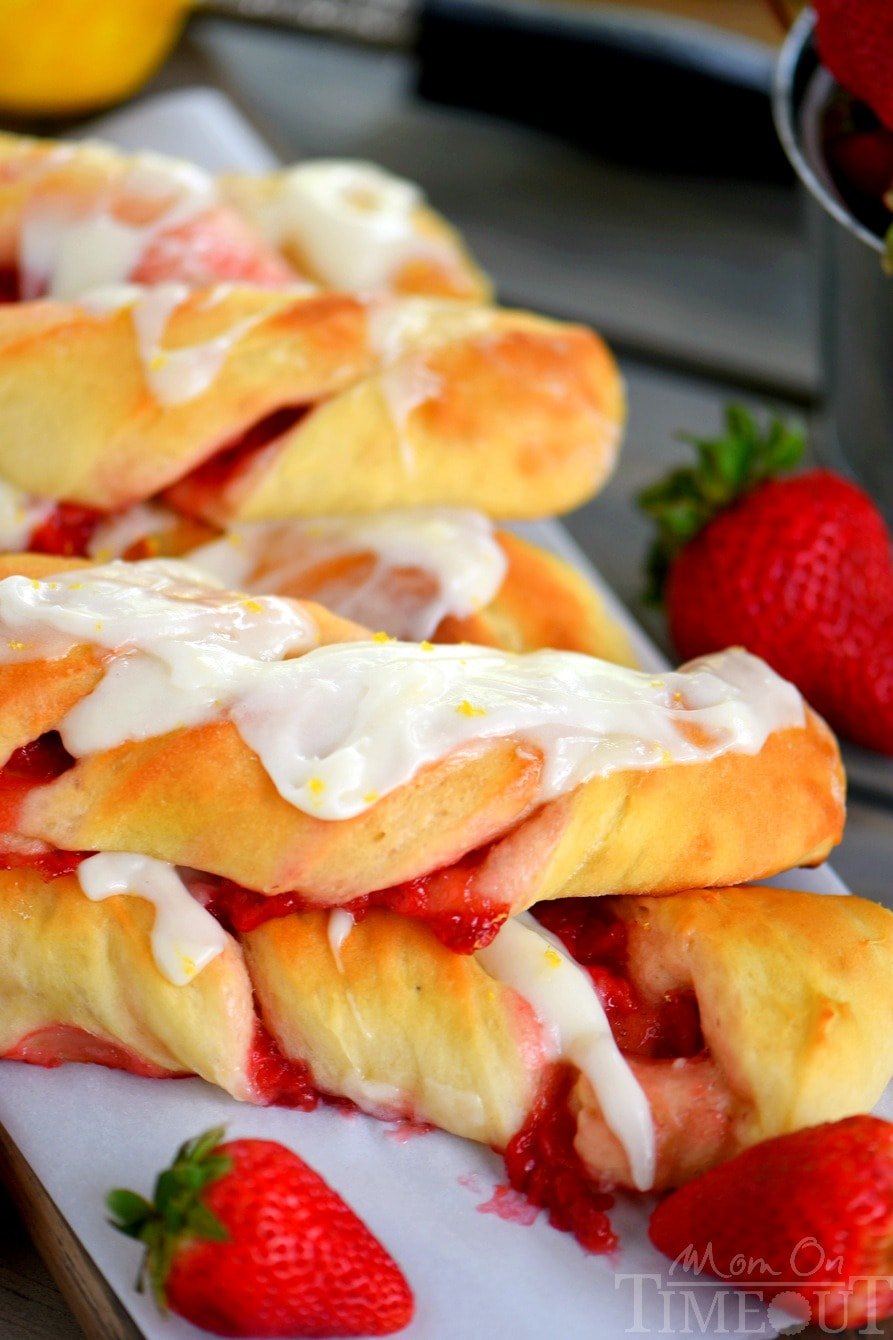 So there you have it – my cinnamon roll recipe turned strawberry twists! This recipe is really just perfect for Mother's Day or any day you want to treat your family. It's an extra special recipe that will have you licking your lips and wondering if anyone would notice if you snagged a second one from the stack…do it!!
I sure hope you give these strawberry twists with lemon cream cheese glaze a try real soon – I know you're going to love them!
Strawberry Twists with Lemon Cream Cheese Glaze
Strawberry Twists with Lemon Cream Cheese Glaze are sure to become your new favorite addition to Sunday brunch! A homemade strawberry filling makes these twists extra special and delicious and the lemon cream cheese glaze is going to knock your socks off! | Mom On Timeout
Author:
Trish - Mom On Timeout
Ingredients
Strawberry Filling
2 cups diced fresh strawberries
½ cup granulated sugar
1 tbsp fresh lemon juice
2 tbsp corn starch
Twists
4 - 41/2 cups all purpose flour
2¼ tsp active dry yeast
1¾ cups Almond Breeze Almondmilk
½ cup instant mashed potato flakes
6 tbsp butter, cubed
⅓ cup granulated sugar
1 tsp kosher salt
2 eggs, room temperature
Lemon Cream Cheese Glaze
4 oz cream cheese, softened
¼ cup butter, softened
½ tbsp lemon juice
2-3 tbsp Almond Breeze Almondmilk
1 tbsp lemon zest
2-3 cups powdered sugar
Instructions
Strawberry Filling
Stir the strawberries and sugar together in a small saucepan over medium-low heat for 5 minutes or until sugar dissolves. Stir in lemon juice and corn starch. Turn heat to medium and heat for another five minutes, stirring frequently, until the filling has noticeably thickened.
Remove from heat and transfer to a heat safe container, like a glass canning jar, and refrigerated until needed.
Twists
In a large mixing bowl, combine 1½ cups flour and the yeast. Set aside.
In a medium saucepan, heat the almondmilk, potato flakes, butter, sugar and salt until it reaches between 120F - 130F. I use my favorite digital candy thermometer to make sure I get it right on the money.
Add the heated mixture and two eggs to the flour and yeast mixture and beat on low speed for 30 seconds, scraping down the sides of the bowl as necessary.
Stir in as much flour as you can by hand or by using the "stir" setting on your mixer.
Lightly flour a cutting board or other solid surface. Knead dough for about 5 minutes using additional flour as needed to keep the dough from sticking.
The dough should be smooth and elastic. Divide the dough in half.
Lightly grease two medium bowls (I like to use butter). Place half of the dough in each bowl, turning the dough over once to grease the top of the dough.
Cover the bowls with plastic wrap and let rise until doubled in size - about an hour.
Meanwhile, line two large baking sheets with parchment paper.
Roll out half of the dough at a time into a 12-inch x 8-inch rectangle.
Spread half of the chilled strawberry filling down one half of the rectangle. (Picture above.)
Pull the other half of the dough over the filling and press ends to seal.
Cut into twelve even strips and place on parchment lined baking sheets.
Repeat with remaining half of dough and filling. Cover and let rise for another 30 minutes or so, or until nearly doubled in size again.
Preheat oven to 375F.
Bake for 8-12 minutes or until golden brown.
Drizzle lemon cream cheese glaze on top and serve warm.
Store leftovers in an airtight container.
Gently twists each strip
Lemon Cream Cheese Glaze
Beat the cream cheese and butter together until light and fluffy. Beat in the lemon juice, milk and lemon zest. Beat the powdered sugar in one cup at a time until desired consistency is reached.

More brunch recipes!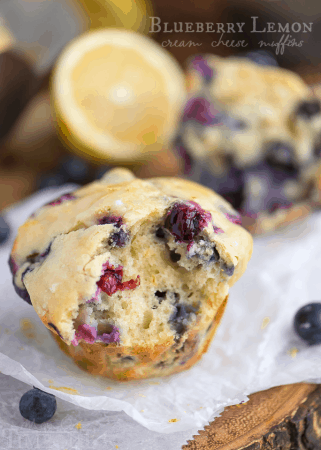 Blueberry Lemon Cream Cheese Muffins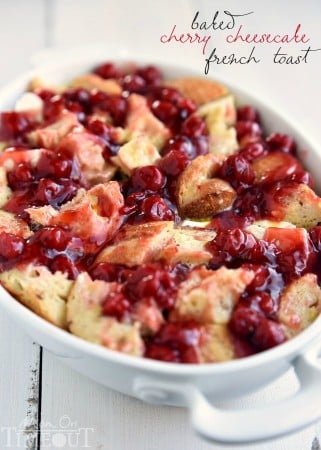 Baked Cherry Cheesecake French Toast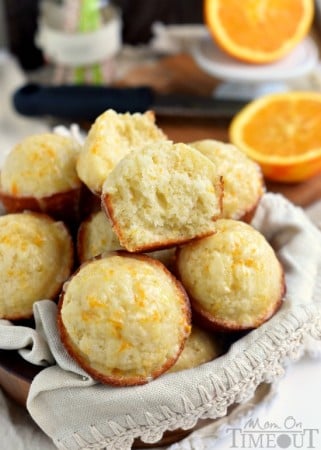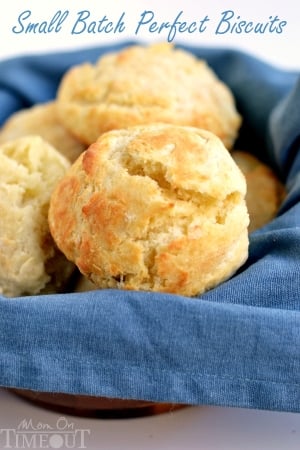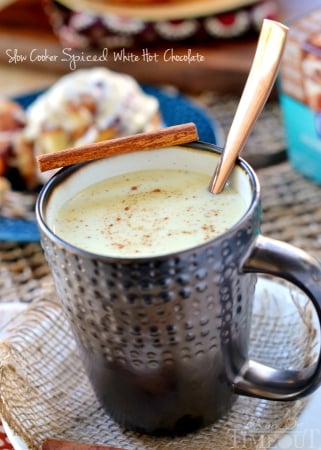 Slow Cooker Spiced White Hot Chocolate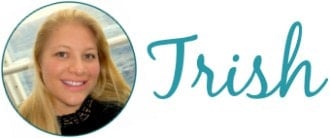 For all breakfast recipes, go HERE.
For all dessert recipes, go HERE.
Sign up to get emails when I post new recipes!
For even more great ideas follow me on Facebook – Pinterest – Instagram – Twitter – Bloglovin'.
Have a great day!
Disclosure: This post is sponsored by Almond Breeze Almondmilk. Thank you so much for supporting the brands that make Mom On Timeout possible!