Break out your blender and whip up one of these 62 Smoothie Recipes to kick-start your day! So many fantastic and delicious flavor combinations to choose from!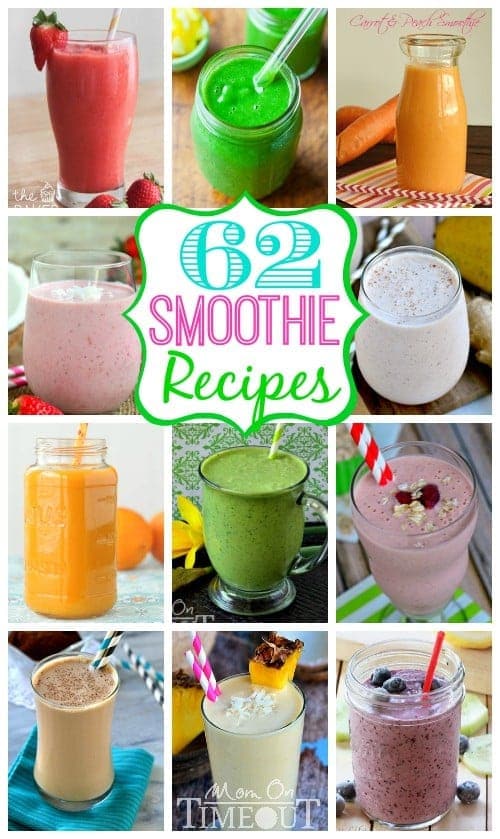 You all know how much I love my smoothies, right? Well today I've rounded up 62 Smoothie Recipes from some of your favorite bloggers and boy oh boy are they amazing! I personally love to have a variety of smoothie recipes to choose from and this roundup accomplished just that. Take a look and try one tomorrow!
I know there is a lot to love here so if you'd like to pin some of these recipes PLEASE click on the image and pin from the source! You can of course pin the entire collection using the collage at the top of the post 🙂 Take a look around and let me know which one is your favorite!