The best cocktail meatballs ever! These Slow Cooker Cocktail Meatballs are made with just three ingredients! Guaranteed to be a hit at your next party!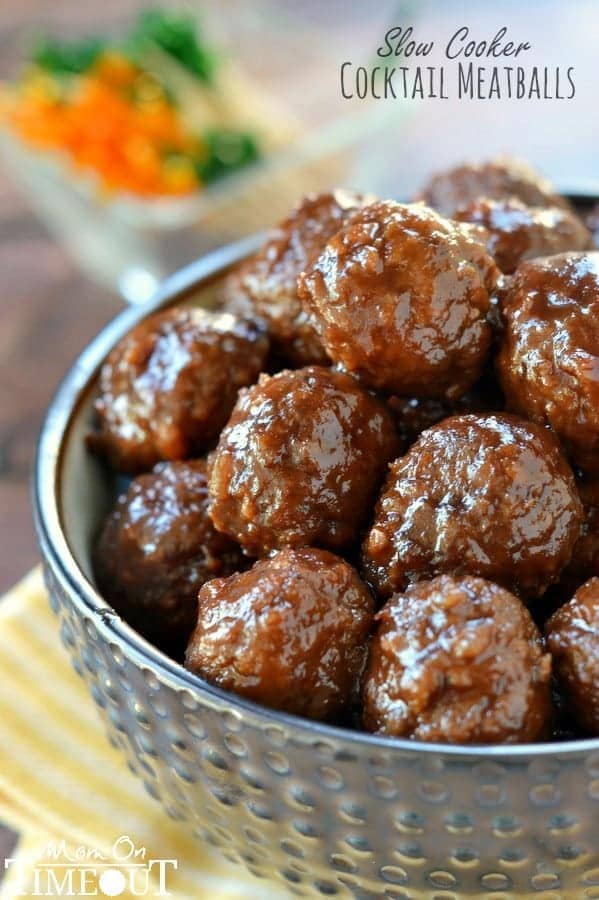 I'm sure it's not news to you by now that I'm obsessed with my slow cooker.  I love LOVE how much easier it makes my life and my family loves the meals I can cook in it.  Today I'm sharing one of my Grandma's recipes for cocktail meatballs.  I simply made it easier using my slow cooker and frozen Casa Di Bertacchi meatballs – a new family favorite.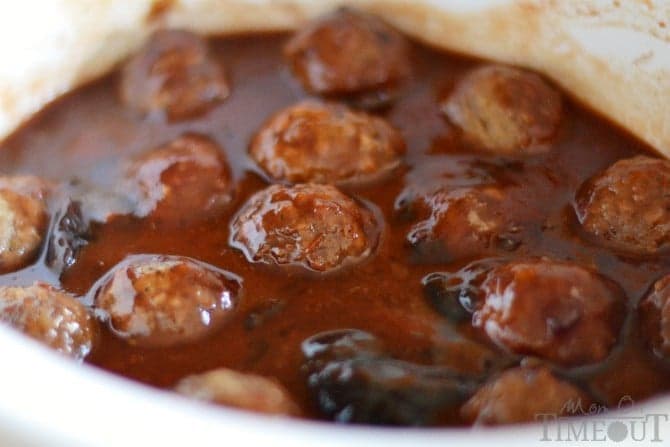 The meatballs are super simple to make – only three ingredients – and work perfectly for a crowd or family dinner.  They are the ultimate comfort food that everyone loves.  The ingredients sounds a little crazy – grape jelly and chili sauce, but trust me when I say they taste fantastic! The grape jelly slowly liquefies and the sauce becomes homogeneous.  Just give it a little time 🙂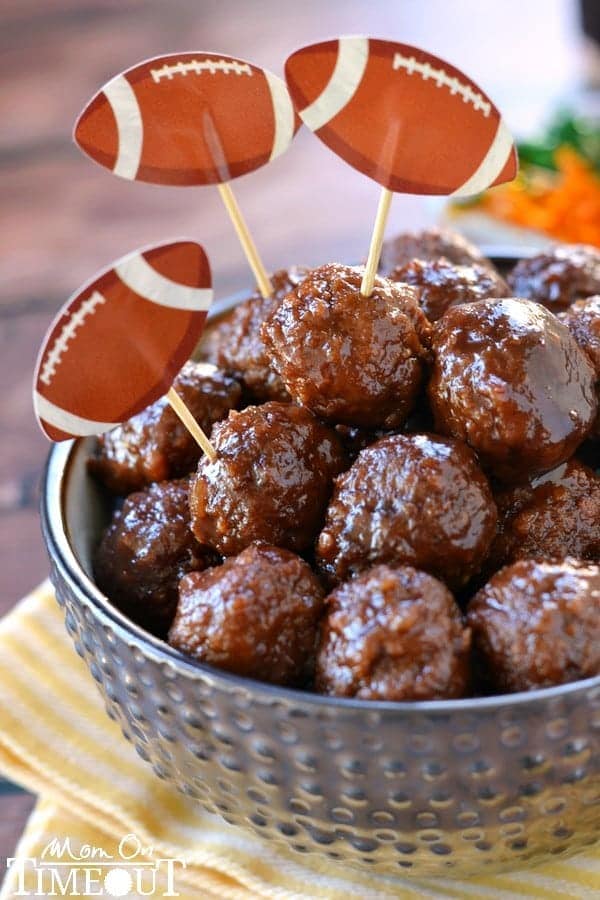 These meatballs make great game-watching fare.  Just pop some toothpicks in the meatballs or leave them in the slow cooker and let your guests grab their own when hunger strikes.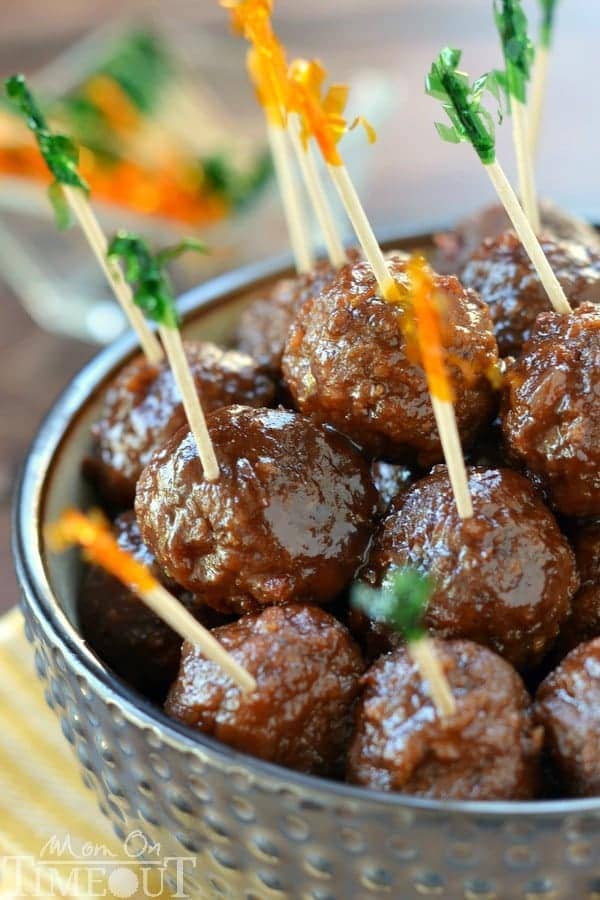 Meatballs are one of my freezer staples.  I always, always have a big bag on hand.  There is just so many things you can do with them, spaghetti and meatballs, meatballs sub sandwiches, meatball lasagna – and now I'm getting hungry!  We enjoyed these cocktail meatballs over rice and boy oh boy did the boys love it!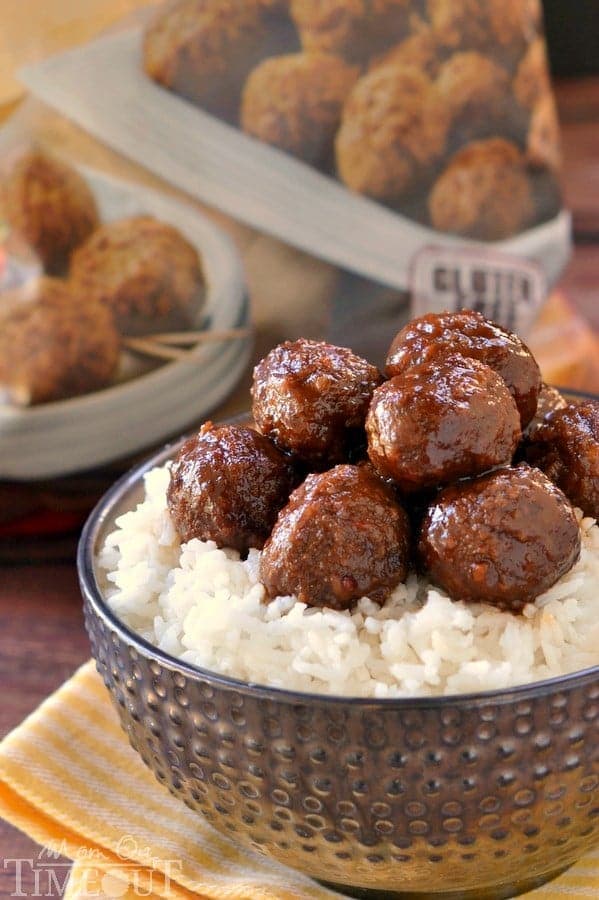 Today I have an amazing giveaway for your courtesy of Casa Di Bertacchi!  You can find Casa Di Bertacchi Meatballs at your local Sam's Club.  Made with all beef, authentic Italian spices and imported Ramona cheese, no one will know you took a short-cut 🙂
a Rafflecopter giveaway

Slow Cooker Cocktail Meatballs
These Slow Cooker Cocktail Meatballs are made with just three ingredients! Guaranteed to be a hit at your next party!
Ingredients
40 Casa Di Bertacchi Meatballs
1½ cups grape jelly
12 oz bottle chil sauce
Instructions
Spray slow cooker with cooking spray.
Place meatballs in slow cooker.
Cover with chili sauce and grape jelly.
Cook on low for 4-6 hours or high for 2-3 hours or until meatballs are heated through.
Served by themselves or with rice.

Check out more of my favorite slow cooker recipes: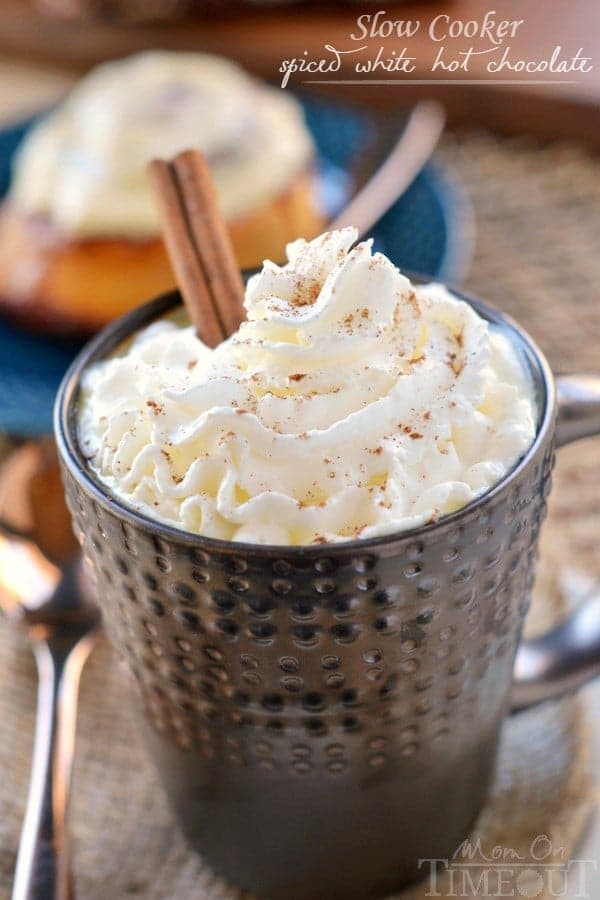 Slow Cooker Spiced White Hot Chocolate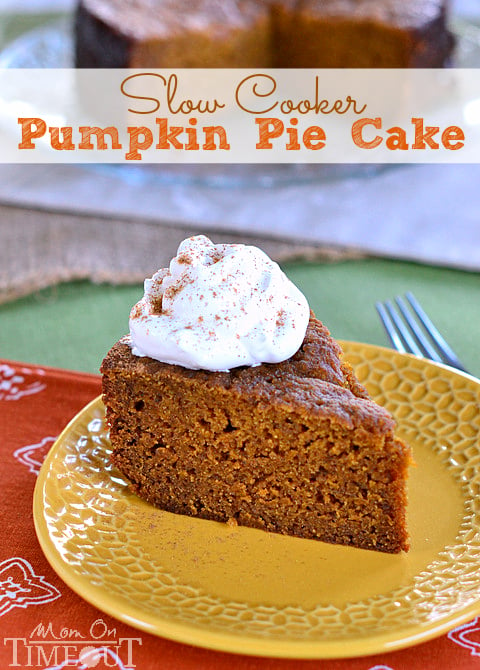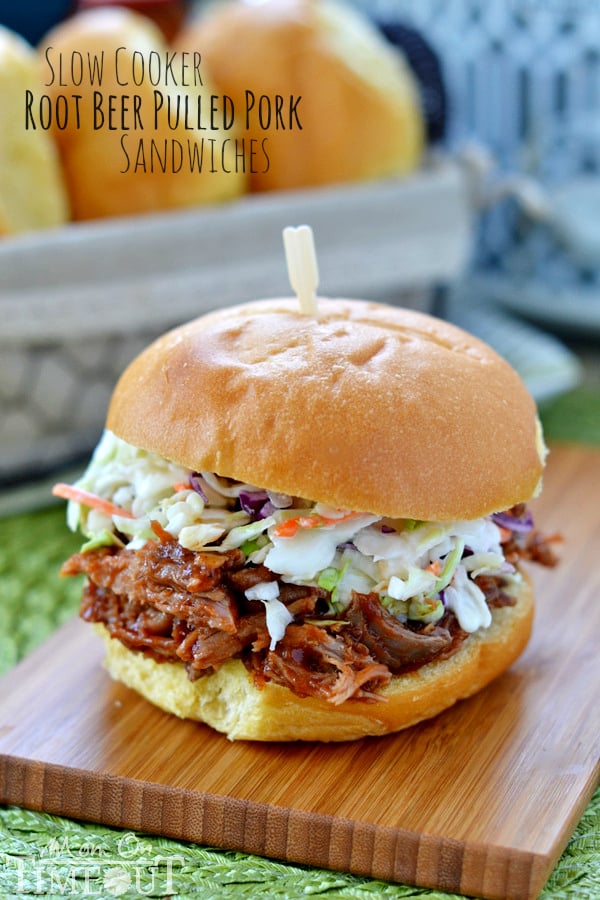 Slow Cooker Root Beer Pulled Pork Sandwiches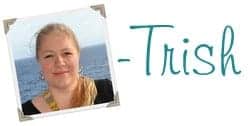 Connect with me!








 Linking up at some of these parties.
Disclosure:
Thanks to
Casa Di Bertacchi
 for sponsoring this post and inspiring this delicious recipe!  As always, all opinions are my own!