This Pear Ginger Cinnamon Oat Smoothie is a terrific, healthy way to kick-start your day!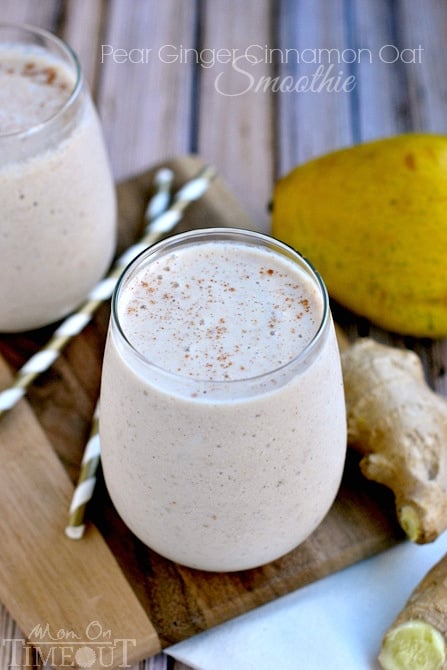 Oh my goodness! It's been an entire WEEK since I shared a smoothie recipe! I know you guys were just dying for another one so I'm back with a smoothie that is going to knock your socks off  🙂
This smoothie has so many intensely fantastic flavors and the combination of ingredients are really designed to WAKE you up and get going.  Every single ingredient in this smoothie serves a purpose.
Pears are high in fiber, are high in Vitamin C, contain antioxidants to help prevent high blood pressure, and can help lower cholesterol levels.  Ginger helps calm the digestive system and aids in muscle recuperation.  Cinnamon does SO much including help lower cholersterol and regulate blood sugar.  Like cinnamon, oats have so many health benefits but the main reason they find their way into my smoothies is because of their fiber content which helps keep you full.
Please feel free to substitute in your favorite milk product (soy, almond, etc.) and a flavored Greek  yogurt if you want.  You all know I'm a HUGE fan of Greek yogurt because it has so much protein in it.  When I have a smoothie, it is almost ALWAYS a meal replacement so I need that protein in there 🙂
I know some people aren't huge fans of ginger.  I get it. But please try this recipe once using the amount I've listed below and see what you think before reducing or eliminating it altogether. I actually like to double that amount but I really love ginger 🙂  It makes me feel awake and alert.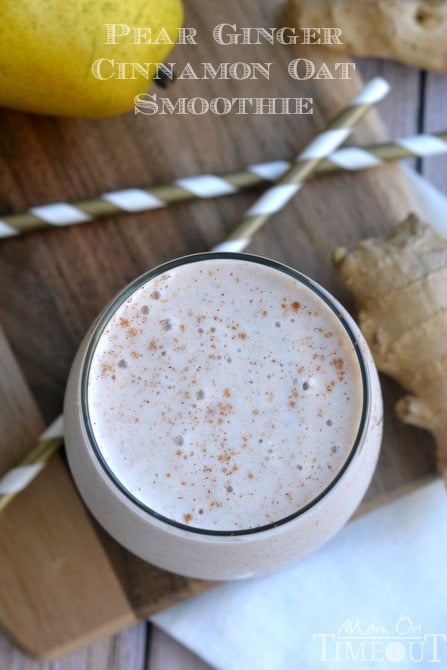 Pear Ginger Cinnamon Oat Smoothie
Ingredients
1 cup diced, frozen pear (I buy fresh, dice, and freeze)
¼ cup oats
½ tsp grated ginger
½ tsp cinnamon
½ cup plain, nonfat Greek yogurt
¾ cup milk
1 Tbls honey
Instructions
Combine ingredients in blender and blend until smooth.
Serve immediately.
More smoothie recipes: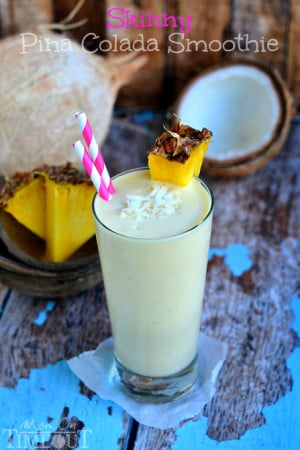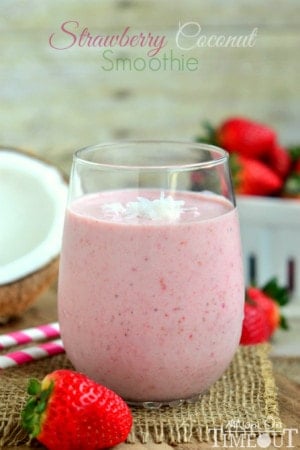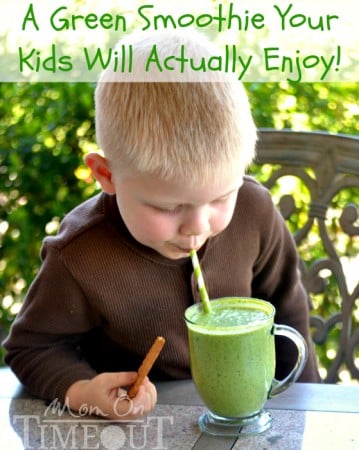 Two Green Smoothie Recipe Your Kids Will Enjoy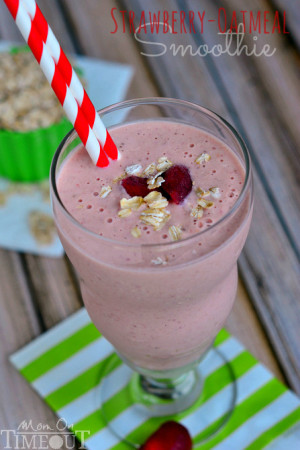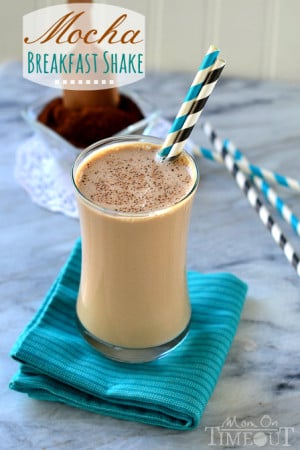 For all breakfast recipes, go HERE.
For all dessert recipes, go HERE.
Sign up to get emails when I post new recipes!
For even more great ideas follow me on Facebook – Pinterest – Instagram – Twitter – Bloglovin'.
Have a great day!