This Strawberry Oatmeal Smoothie is made with Greek yogurt, honey and oats for a satisfying, nutritious start to your day!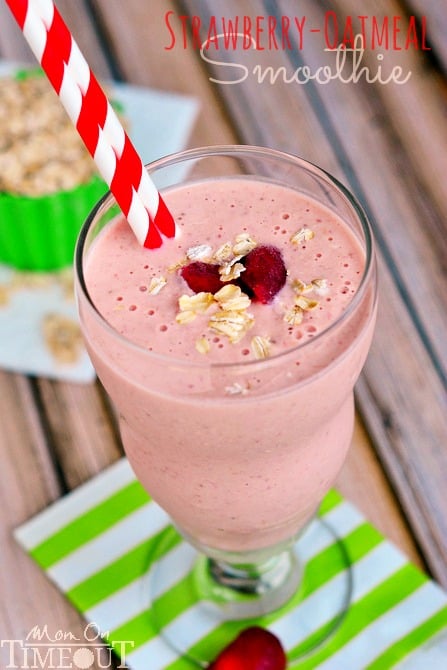 We've always been big smoothie fans. My kids often request them for dinner and I'm only too happy to oblige. I love coming up with new flavor combinations and finding ways to make the smoothies just a little bit healthier and more filling.
This smoothie is one of our favorites and you might be surprised at the amount of oats in each serving; a half cup of old-fashioned oats! Oatmeal has tons of fiber as well as antioxidants so it's a great addition to the smoothie. A blender can pretty much obliterate the oats into powder OR if you prefer, just pulse a couple of times to add some texture to your smoothie.
It's like having a bowl oatmeal with your smoothie…except not.
Last year I started using A LOT of Greek yogurt. You just can't beat it when it comes to adding healthy protein to any meal, but especially smoothies and shakes. When I'm making myself a smoothie, it's for a meal, not a snack. I need it to be filling and sustaining and as full of nutrients as possible. I tend to be a snacker so if I eat a meal that doesn't keep me full, I might as well say hello to the nearest sugar-filled treat and the calories that come with it.
And don't get me wrong here, I still eat my treats, I just prefer to enjoy them intentionally instead of mindlessly snacking because I'm hungry 🙂
I've found that this works well with the boys too. Whether I'm making them a smoothie for breakfast, dinner, or an afternoon snack, if I add some protein to the mix I won't be hearing that "I'm hungry Mommy!" a mere 30 minutes later.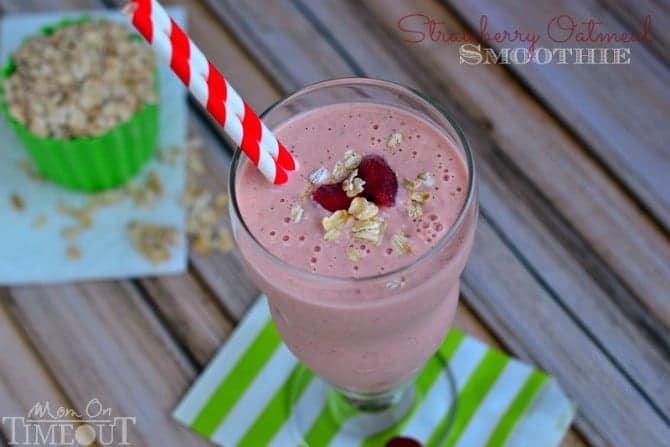 Now, you can either use milk or juice in this recipe – they both work just fine! My mother-in-law is a big believer in honey so I like to add a tablespoon or so to each smoothie for just a touch more sweetness. You can leave the honey out if you prefer. I use a plain, nonfat Greek yogurt to keep the calories down but feel free to use a flavored Greek yogurt instead. I also typically add a scoop of protein powder to my smoothies – especially if it's for breakfast or lunch. (Vanilla works great with the flavors here!)
Strawberry Oatmeal Smoothie
This Strawberry Oatmeal Smoothie is made with Greek yogurt, honey and oats for a satisfying, nutritious start to your day!
Ingredients
1/2

cup

old-fashioned oats

3/4

cup

orange juice

1

tbsp

honey

1/2

cup

frozen strawberries

1/2

cup

greek yogurt

plain, nonfat
Instructions
Pulse oats in the blender by themselves until they reach the texture you desire.

Combine remaining ingredients in blender and blend until smooth.
Nutrition
Calories:
383
kcal
|
Carbohydrates:
73
g
|
Protein:
17
g
|
Fat:
4
g
|
Saturated Fat:
1
g
|
Cholesterol:
5
mg
|
Sodium:
42
mg
|
Potassium:
770
mg
|
Fiber:
6
g
|
Sugar:
40
g
|
Vitamin A:
372
IU
|
Vitamin C:
135
mg
|
Calcium:
163
mg
|
Iron:
2
mg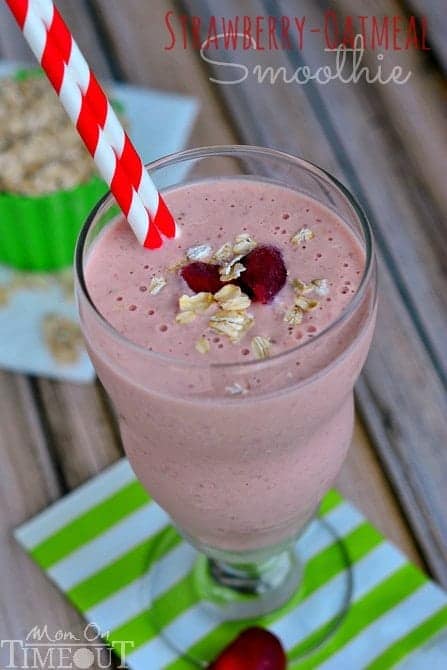 Smoothies are so versatile and easily customizable for your family. Swapping in different flavored juices, yogurt, and berries can be lots of fun!
 More fabulous breakfast ideas: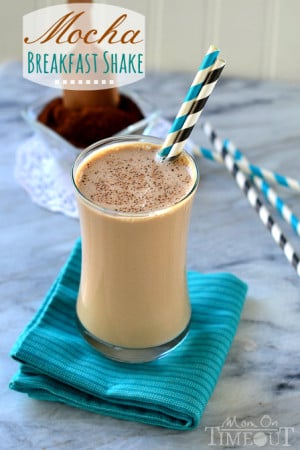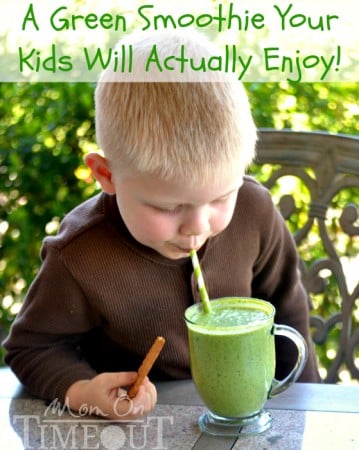 Two Green Smoothie Recipe Your Kids Will Enjoy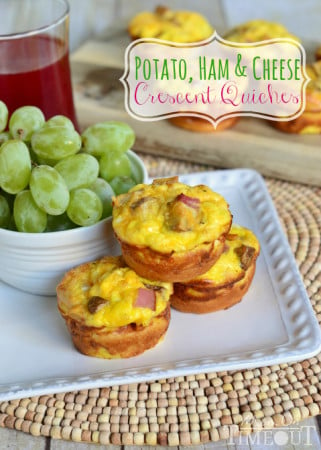 Potato, Ham & Cheese Crescent Quiches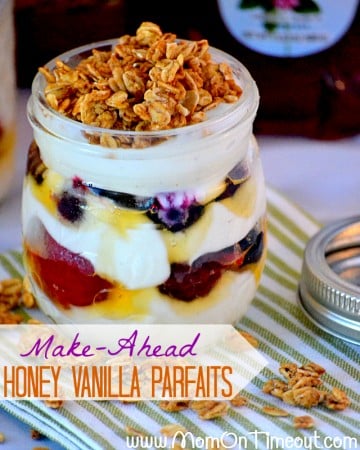 Make Ahead Honey Vanilla Parfaits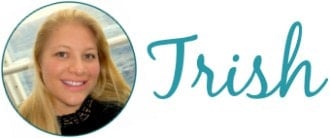 Connect with me!
 Linking up at some of these parties.