Sweet cherries and almonds are the perfect match in these chewy, 10-minute, no-bake Cherry Almond Granola Bars!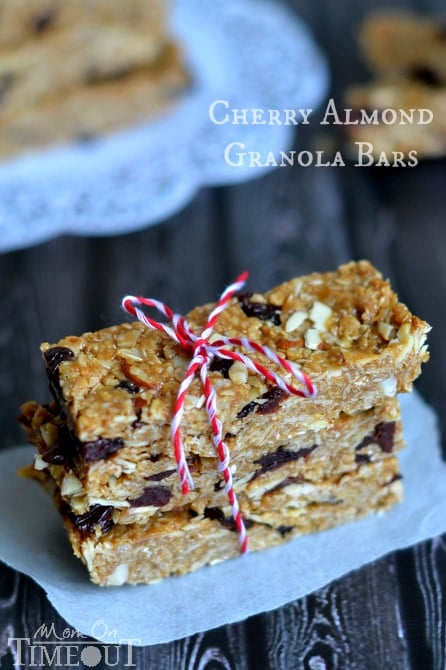 We have been so blessed with amazing weather this past week! The boys have been outside playing everyday in the sunshine and just LOVING it! Basketball season started this past weekend and it's nice to have the boys back in an activity since they've had a bit of a break since soccer.  They are just so much better behaved when they have a chance to burn off all their energy: )
I think it's really important that Chris and I are involved in their activities and honestly, the most fun we have as a family is the times when we're together and being active.  That, and Disneyland 🙂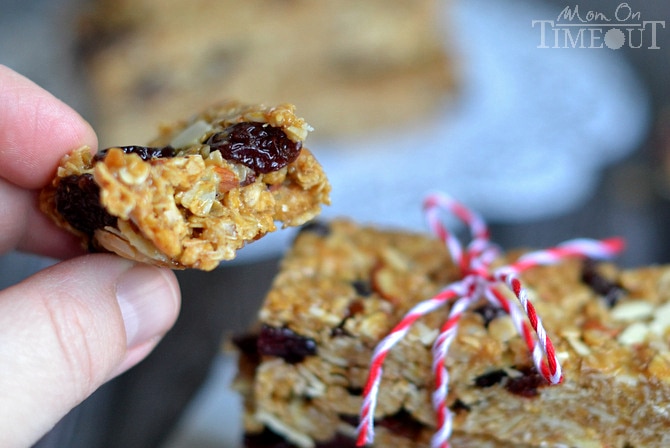 Fueling these kids isn't easy and I swear Reece is going through a growth spurt! Snack time has become and hourly occurrence and he seems to be hungry all the time.  Making granola bars like these is one of my favorite ways to fill him up quickly while ensuring that what he's eating is healthy.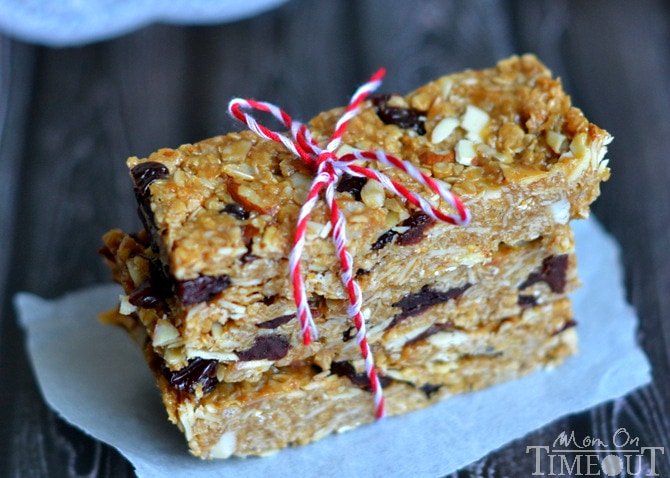 Knowing the "right" food to feed your family can be hard.  And, I'll be honest, it can feel like a lot of pressure when YOU are responsible for the grocery shopping and preparing the meals.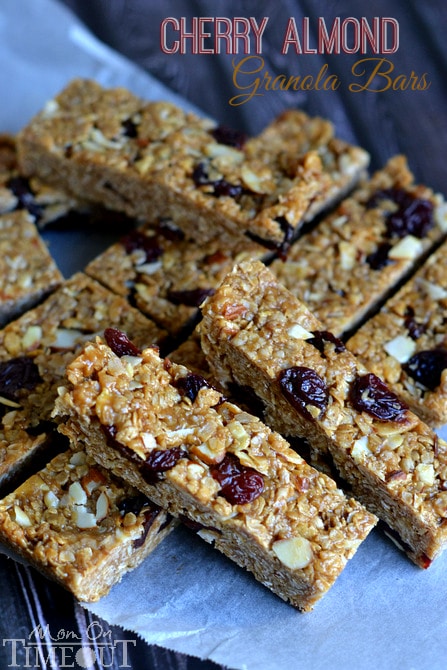 I make a lot of our snacks at home and it's important to me to use the best ingredients that I can find.  These Cherry Almond Granola Bars are so incredibly delicious, healthy, and can be made in under 10 minutes.  NO baking required!  It starts with a few ingredients from my favorite line at Target – Simply Balanced.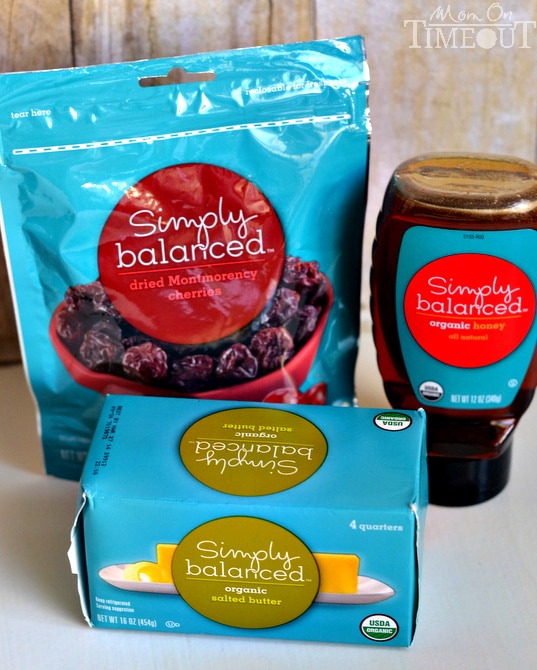 Months ago, I started noticing a new brand – Simple Balanced – popping up at my local Target.  It wasn't hard to spot in it's bright blue packaging and since I frequent Target several times I week, it was only natural that I started trying the products.  I was super impressed with the quality and thrilled that my family enjoyed them too.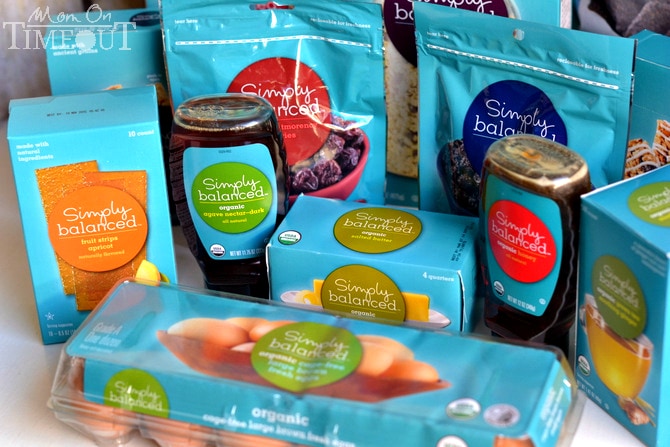 Once I learned that ALL Simply Balanced food meets certain nutritional requirements including: low sodium and fat, zero Trans Fat, no Hydrogenated Oils or high fructose corn syrup, and no synthetic colors, artificial preservatives, flavors or sweeteners – it made my shopping that much easier. And THAT, I appreciate.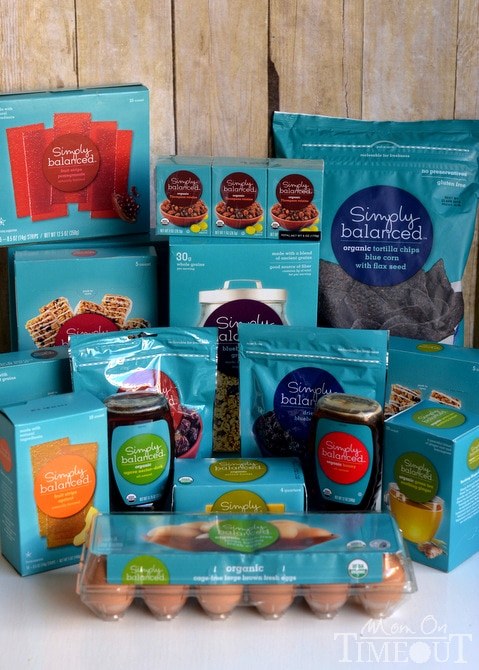 The product selection has continued to grow and I've enjoyed adding Target Simply Balanced items to our shopping list and incorporating them into our eating habits.  The picture above is a glimpse of what I usually keep stocked in my pantry but there are a lot more incredible products in this line that I would strongly encourage you to try.  (Especially their Vodka pasta sauce – YUM!)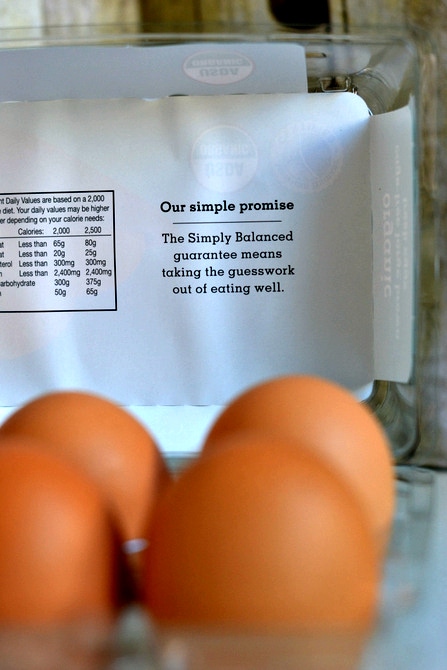 I mean, isn't this what we ALL want to see on our food packaging?  Please! Somebody take the guesswork away! I have enough to worry about 🙂  I like knowing that ANY Simply Balanced product I try is going to be good for my family, affordable, and so, SO convenient.

Take the guesswork out of eating well.
Introducing Simply Balanced, a new brand from Target that's thoughtfully crafted for taste and goodness.
Cherry Almond Granola Bars
Sweet cherries and almonds are the perfect match in these chewy, 10-minute, no-bake Cherry Almond Granola Bars!
Ingredients
⅓ cup packed light brown sugar
¼ cup creamy peanut butter
¼ cup honey
4 tablespoons unsalted butter
2 cups quick oats
½ cup crispy rice cereal
⅔ cup sliced almonds
5 oz dried cherries
Instructions
Combine brown sugar, peanut butter, honey and butter in a medium saucepan over medium-low heat, stirring frequently.
Bring sugar mixture just to a boil and then continue cooking for an additional 2-3 minutes stirring constantly, or until sugar dissolves.
Stir in oats and crispy rice cereal until evenly coated.
Let mixture cool for 5 minutes.
Place parchment paper in an 8x8 inch baking dish. Make sure the paper hangs over on either side so you can pull out the granola bars and cut them up with ease.
Once mixture has cooled slightly, fold in almonds and cherries and press into the prepared dish.
Place dish into refrigerator and let bars set up for 1-2 hours.
Cut into bars and serve!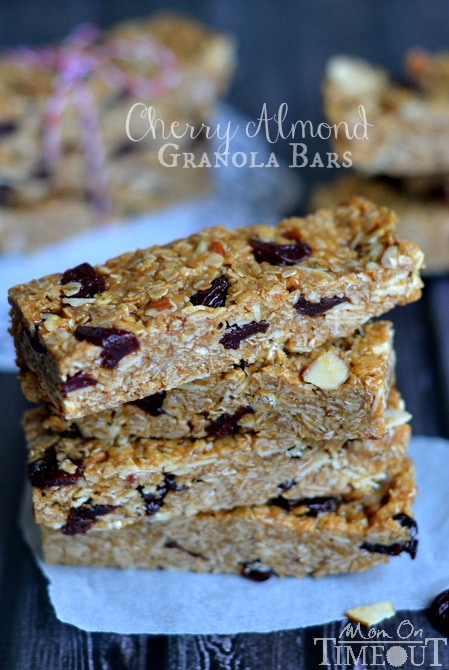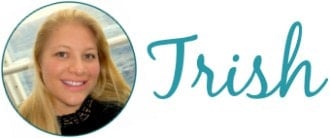 Connect with me!
 Linking up at some of these parties.
Disclosure:  Compensation was provided by Target via Glam Media. The opinions expressed herein are those of the author and are not indicative of the opinions or positions of Target.