This delicious Mocha Breakfast Shake is made with Greek yogurt for a wake-me-up, protein-packed breakfast! For those mornings when only coffee AND chocolate will do!
Let's be friends! Sign up to get my new recipes in your inbox! Follow me on Facebook and Instagram too!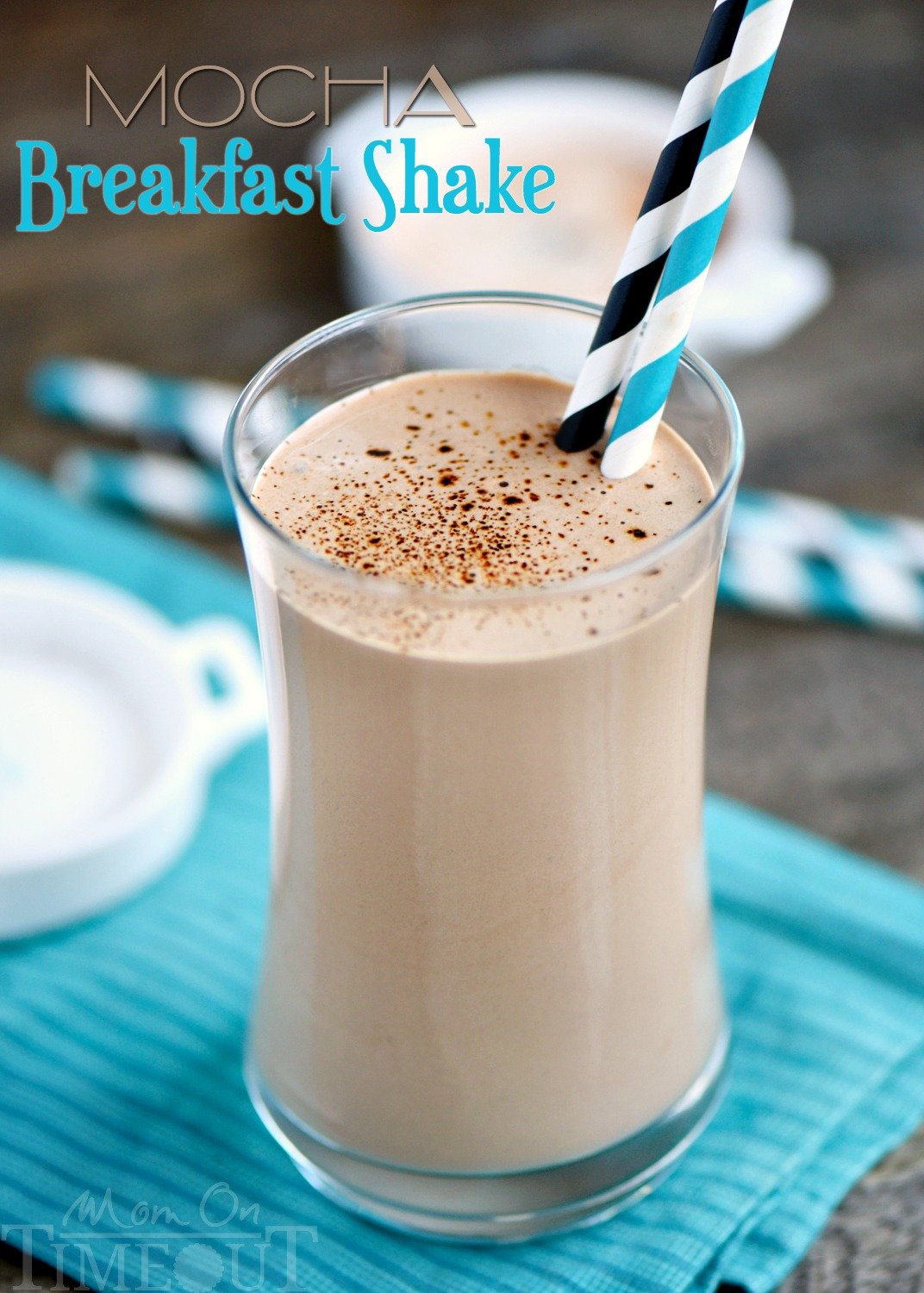 Lately my morning routine has been a bit off. I've been having a harder time getting up in the morning resulting in me not having breakfast before the kids go to school. It's pretty much mad chaos around our house in the morning. The thing is, no one else seems to realize this except me!
No matter how much I try to accomplish the night before, it seems like everyday starts off so smoothly and then as the clock starts ticking towards 7:43 (our MUST leave by time) things begin to go awry.
Such as…
Bryce has one shoe on but can't find the other
Yoda won't fit in the backpack
Reece is missing one sheet of his homework
The boys decide breakfast time is play time and their oatmeal gets cold 
The library book is due today and has conveniently disappeared
Reece's shirt that looked okay before now suddenly looks so very wrinkled
We're in the car, ready to go, minus one lunchbox…
And that was just this morning….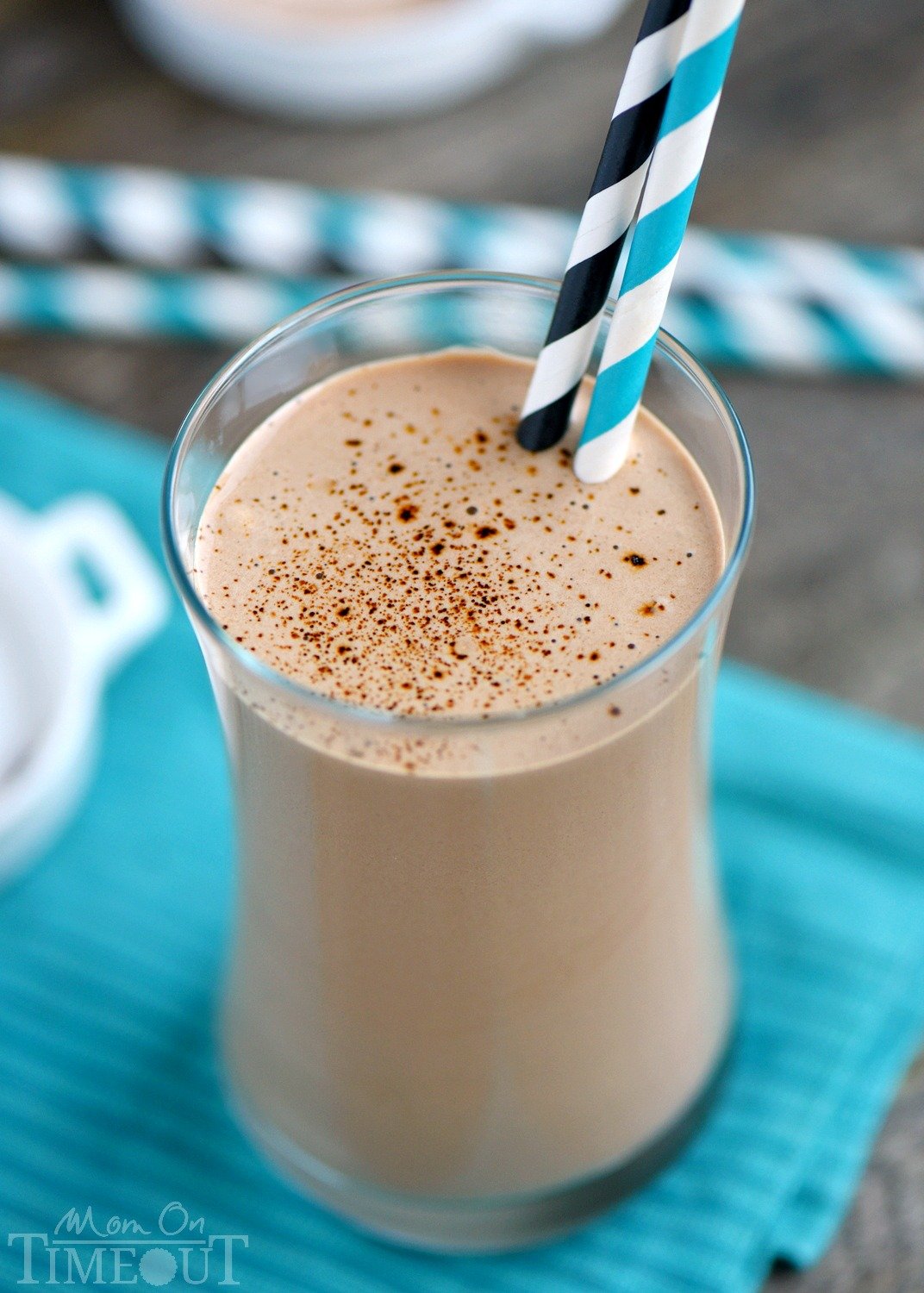 When I think back on my childhood, I am amazed, stupefied really, as to how my parents DID.IT.ALL. And with FIVE kids no less! Seriously!  How???  We lived about 35 minutes away from our school so we actually had to commute each morning. Breakfasts, lunches, school clothes, after-school activities – I mean the scheduling alone people!!
I am clearly NOT my mother 🙂  She was pretty much Wonder Woman.
Anyhoo. So the thing is, I'm not having time for myself in the morning. I get back home around 8:20, starving and exhausted. I need something fast and something that is going to give me a little kick in the pants so I can get my day going – finally!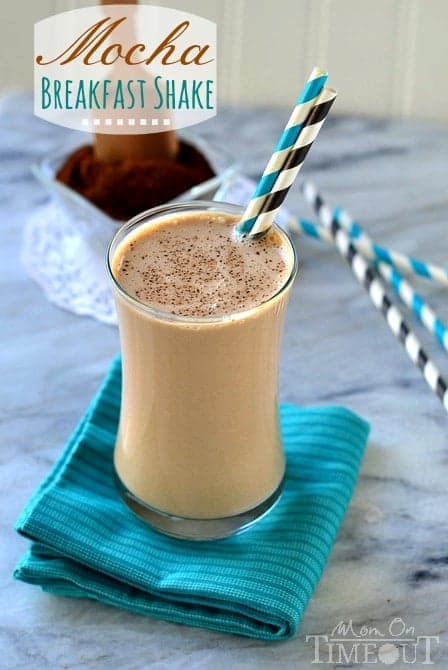 This Mocha Breakfast Shake was devised with my morning issues in mind. A little bit of caffeine. A little bit of chocolate. And A LOT of protein. I've got Greek yogurt in here as well as a scoop of protein powder (which is totally optional). All I know is I need all that protein to get me through my busy morning schedule before I rush off to pick up the kids. Hit it and get it mama!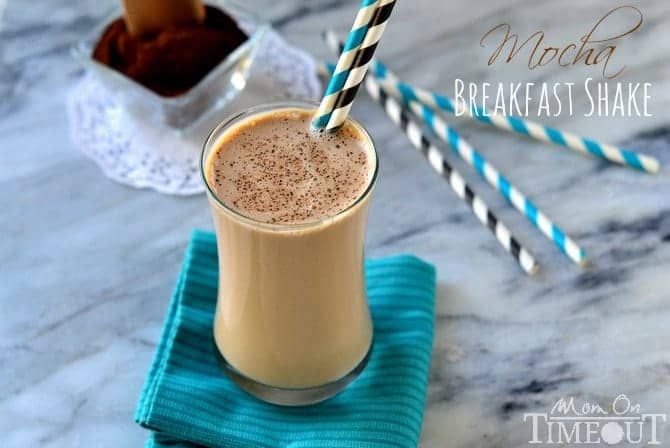 I absolutely LOVE this breakfast shake and I know you will too! Give it a try and let me know what you think!
Mocha Breakfast Shake
This delicious Mocha Breakfast Shake is made with Greek yogurt for a wake-me-up, protein-packed breakfast! For those mornings when only coffee AND chocolate will do!
Ingredients
4

oz

Greek Yogurt

4 to 6 oz - I like to use plain or vanilla

1

tsp

espresso powder

ground coffee, instant coffee - whatever you have on hand

1

tsp

unsweetened cocoa powder

1

banana

small banana - cut into small pieces and frozen

1/3

cup

milk

1/3 to 1/2 cup, depending on desired consistency - almond milk is great!

2

tbsp

protein powder

1 scoop - optional
Instructions
Combine ingredients in

blender

and blend until smooth.

Pour into glass with a pretty straw and serve.

Enjoy!
Nutrition
Calories:
227
kcal
|
Carbohydrates:
36
g
|
Protein:
16
g
|
Fat:
4
g
|
Saturated Fat:
2
g
|
Cholesterol:
14
mg
|
Sodium:
78
mg
|
Potassium:
725
mg
|
Fiber:
3
g
|
Sugar:
22
g
|
Vitamin A:
207
IU
|
Vitamin C:
10
mg
|
Calcium:
217
mg
|
Iron:
1
mg

If I had more time and energy this is what I'd LIKE to make myself for breakfast: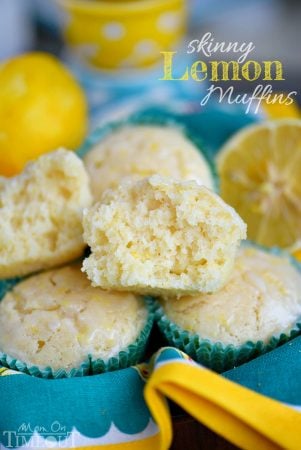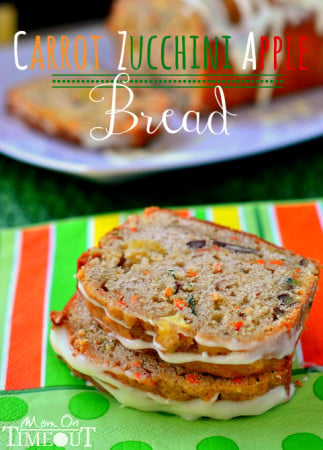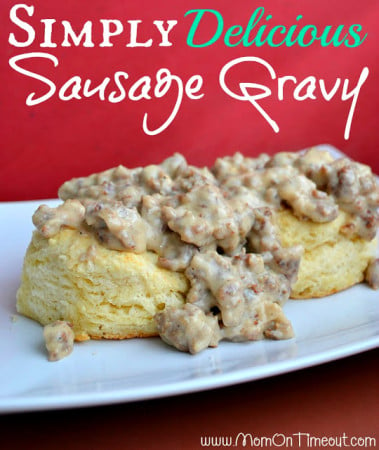 Simply Delicious Sausage Gravy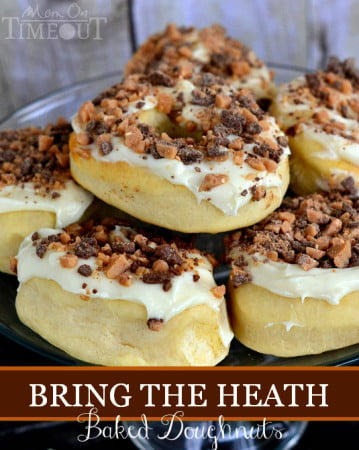 Bring the Heath Baked Doughnuts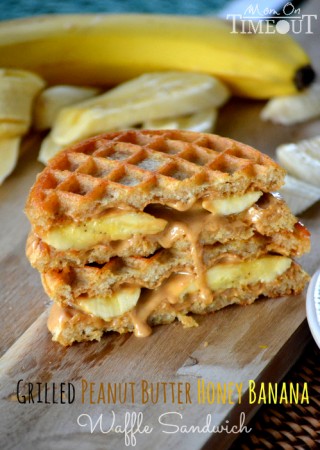 Grilled Peanut Butter Honey Banana Waffle Sandwich

For all breakfast recipes, go HERE.
For all dessert recipes, go HERE.
Sign up to get emails when I post new recipes!
For even more great ideas follow me on Facebook – Pinterest – Instagram – Twitter – Bloglovin'.
Have a great day!