You are going to go coco-nuts for this delicious Skinny Pina Colada Smoothie made with Greek yogurt and lite coconut milk!
Let's be friends! Sign up to get my new recipes in your inbox! Follow me on Facebook and Instagram too!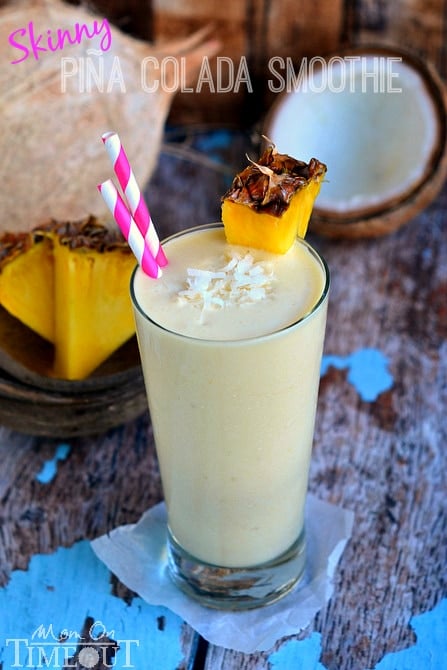 Reece lost his first big tooth up top. On Christmas. It was literally hanging there for most of Christmas break and the poor kid couldn't eat anything comfortably. He would take bites using the side of his mouth. We laughed because it was so cute but he didn't seem to think it was too funny. #badmommy
I was totally mourning the day that it was going to fall out. He looks so darn cute with his baby teeth!
Well we made it all the way through Christmas before that sucker finally fell out. Reece comes running out to us on Christmas night after we had already put him to bed, shouting that he lost his tooth – that he REALLY lost it! We went back to his bedroom and there it was all nestled in his sheets. He was SO excited!
So was I.
He looks even cuter with a missing tooth. If that's at all possible 🙂
Of course then there's the whole thing with the Tooth Fairy. I casually explained that the Tooth Fairy took off Christmas but she was going to be back in business the following night. Reece totally understood.
Well, now his other front, top tooth is also hanging. I mean that thing has to be coming out, like, today. It's getting harder and harder for him to eat and so one thing he's been requesting a lot of lately (and I could only guess that the rate of requests will increase after this second tooth bites the dust – pun intended) is smoothies. The boys adore their smoothies but now with Reece missing some chompers, well, they're becoming a daily thing.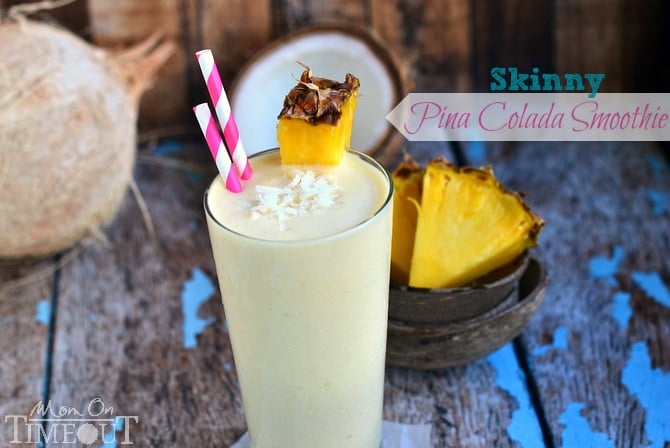 I, being the people-pleaser that I am, have been making smoothies up the kazoo. Smoothies like this Skinny Pina Colada Smoothie – one of my favorites! The boys go crazy for this one! It's super sweet because I use super-ripe pineapple in the smoothie. Whenever pineapples go on sale for like $1.99, I grab two, one for now and one that I let sit for a few days before slicing up and freezing. It's WAY cheaper than buying frozen pineapple and SO much sweeter!
I use lite coconut milk to keep the calories down and the flavor up. Then a little bit of rum extract (yes, that's a thing – find it next to the other extracts) is what takes this smoothie and me one step closer to paradise. Oh yeah, I also use Greek yogurt (of course!) and protein powder for my smoothies.
Simple. Sweet. And skinny!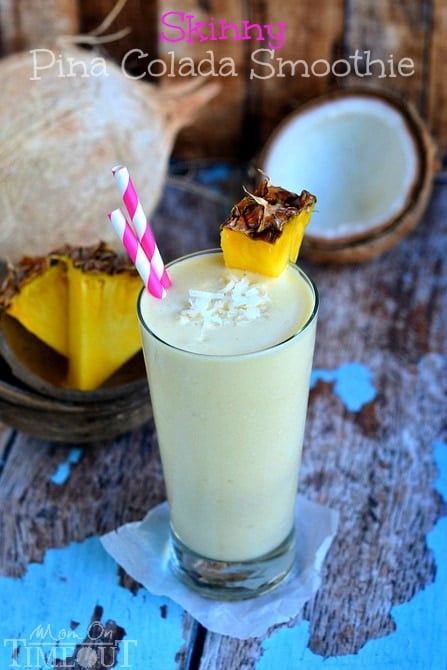 Skinny Pina Colada Smoothie
You are going to go coco-nuts for this delicious Skinny Pina Colada Smoothie made with Greek yogurt and lite coconut milk! Perfect for breakfast or after-school snacks!
Ingredients
3/4

cup

frozen pineapple chunks

1/2

cup

plain Greek yogurt

or vanilla

1/2

cup

lite coconut milk

1/4

tsp

rum extract

2

tbsp

protein powder

1 scoop - optional
Instructions
Combine all ingredients in a blender and blend until smooth.
Nutrition
Calories:
204
kcal
|
Carbohydrates:
23
g
|
Protein:
11
g
|
Fat:
7
g
|
Saturated Fat:
7
g
|
Cholesterol:
5
mg
|
Sodium:
121
mg
|
Potassium:
276
mg
|
Fiber:
2
g
|
Sugar:
15
g
|
Vitamin A:
72
IU
|
Vitamin C:
59
mg
|
Calcium:
126
mg
|
Iron:
1
mg

More fantabulous smoothies: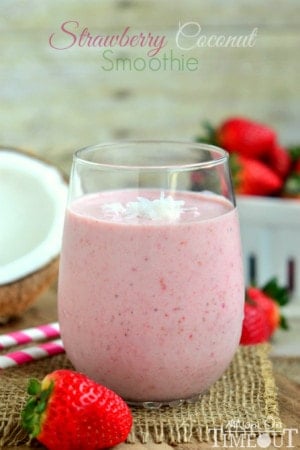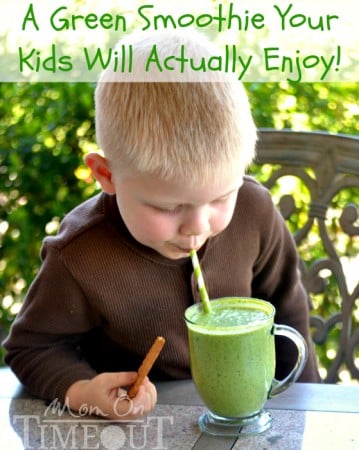 Two Green Smoothie Recipe Your Kids Will Enjoy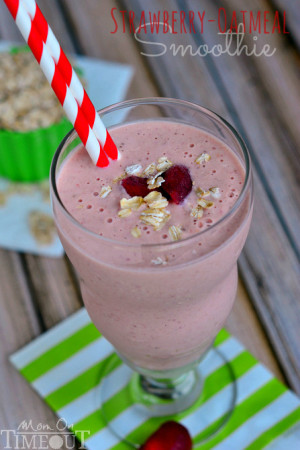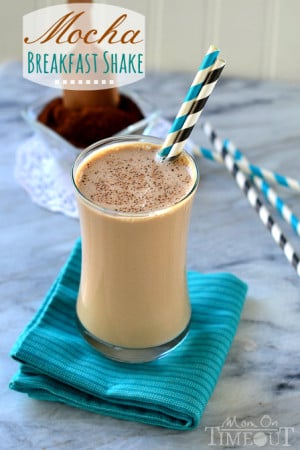 For all appetizer recipes, go HERE.
For all dessert recipes, go HERE.
Sign up to get emails when I post new recipes!
For even more great ideas follow me on Facebook – Pinterest – Instagram – Twitter – Bloglovin'.
Have a great day!