I took all of my favorites and put them in these bars…outrageously awesome!
Reese's Peanut Butter S'mores Oatmeal Cookie Bars – total indulgence in each bite!
Let's be friends! Sign up to get my new recipes in your inbox! Follow me on Facebook and Instagram too!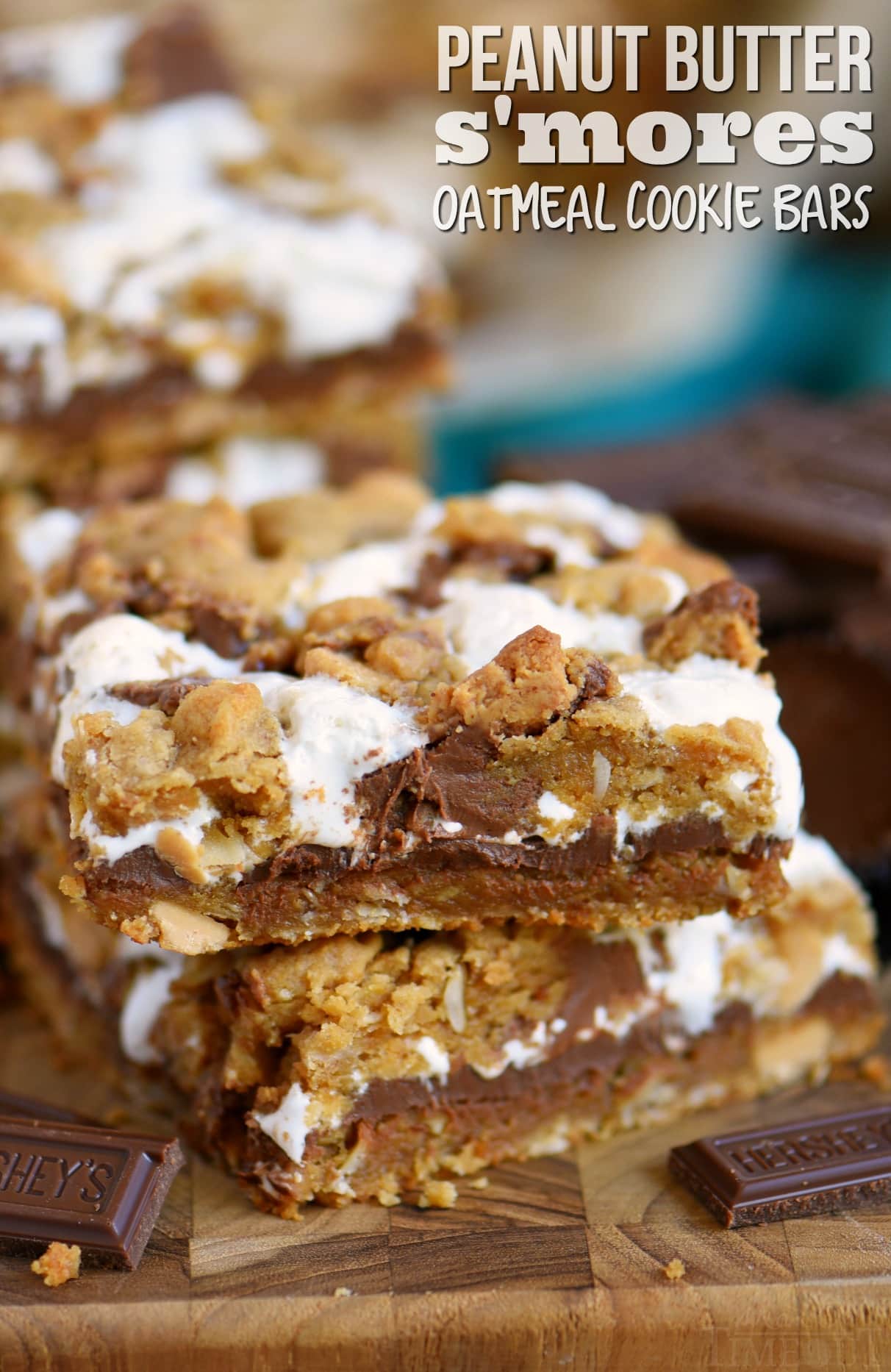 Woohoo! Today is the start of S'mores Week! I have been SO looking forward to this week for so long because WE LOVE S'MORES! I have thought of so many s'mores recipes over the past few weeks and it was crazy hard to narrow it down to just three but these bars definitely made the cut. Unreal people.
I started with my Reese's Peanut Butter Oatmeal Cookie Bars and got a little s'mores happy. I totally intended on going s'mores exclusively but, it's SO hard for me to not include Reese's 🙂 And we all know peanut butter is s'mores BFF.
There were a couple of key changes that I made that really took this recipe over the top. I used graham cracker crumbs for part of the flour and while I was a tad bit skeptical at the time, I am now a total convert. The graham crackers add such flavor and texture and they really made these cookie bars the ultimate s'mores treat.
The cookie dough has peanut butter as well as Reese's peanut butter chips which makes these bars the perfect treat for peanut butter lovers. I kept the oatmeal in the recipe because I am a total sucker for oatmeal and just love how it really holds the cookie together. Also? Then I can tell myself these bad boys are healthy – right?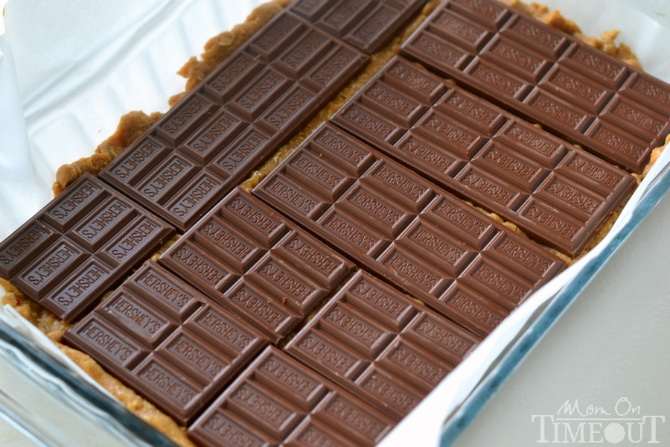 After pressing about two-thirds of the cookie dough into the dish, I started in on the chocolate. LOTS of chocolate. Seven Hershey's bars made their way on to that cookie dough and honestly, I could have stopped here. But, no! We need marshmallows!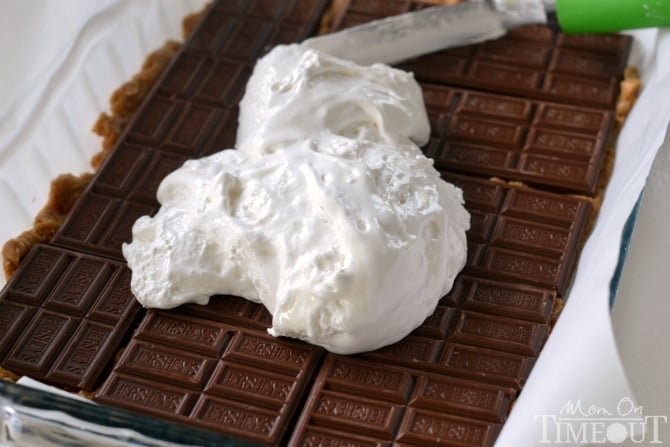 Marshmallow fluff is definitely the way to go here. It was so easy to spread it all over the Hershey's chocolate bars and then when it baked, the fluff started peeking through the cracks and got perfectly toasted – just like s'mores should be!
I mixed in some chopped up Reese's miniatures into the remaining cookie dough and then dropped it by the teaspoonful on top of the marshmallow layer. It took all of my willpower to keep from grabbing a spoon and just digging in at this point.
Down girl!
A short trip to the oven yielded the most beautiful cookie bars I have ever seen…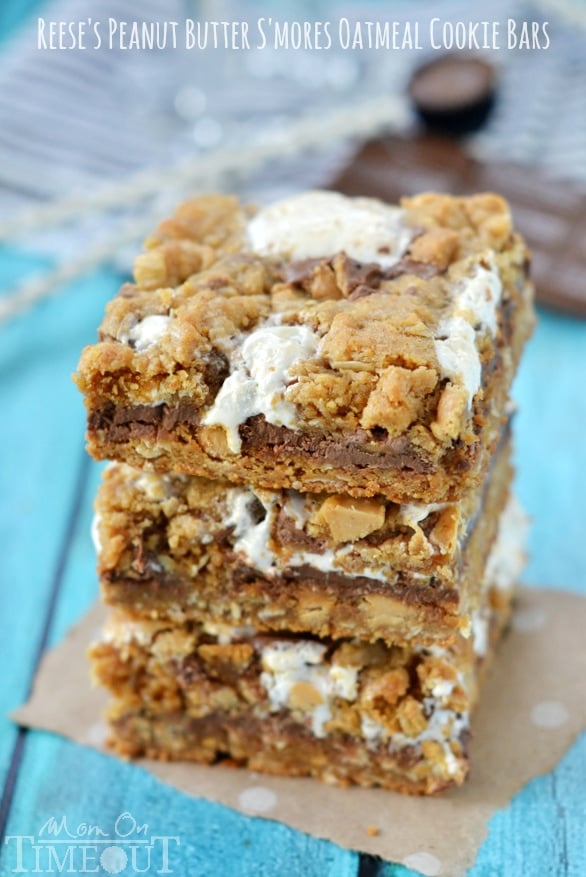 Glorious, right? I totally wanted to get pics when the chocolate was all ooey-gooey and melty but my schedule unfortunately was not on my side. Check out that marshmallow though – perfection!
Layer after layer of just sheer indulgence. That Hershey chocolate bar layer is ridiculous – so rich and chocolatey – it totally makes you sit up and take notice. The cookie bar layers sandwich all of the s'mores flavors and are a treat in and of themselves.
Peanut Butter Smores Oatmeal Cookie Bars
Reese's Peanut Butter S'mores Oatmeal Cookie Bars - total indulgence in each bite!
Ingredients
12

tbsp

sticks

melted

2

cups

light brown sugar

1/2

cup

creamy peanut butter

2

eggs

room temperature

1

tbsp

vanilla

1 1/2

cups

all-purpose flour

3/4

cup

graham cracker crumbs

1

cup

old fashioned oats

1

tbsp

cornstarch

2 1/2

tsp

baking powder

1/2

tsp

salt

7

full-size Hershey's chocolate bars

7

oz

jar marshmallow fluff

1

cup

chopped Reese's miniatures
Instructions
Preheat oven to 350 degrees.

Line a 9x13 inch baking dish with parchment paper.

Cream butter and sugar together in a large mixing bowl. Add peanut butter and continue mixing.

Add eggs one at a time, mixing well after each egg. Add in vanilla.

Combine flour, graham cracker crumbs, oats, cornstarch, baking powder, and salt in a small mixing bowl.

Add the flour mixture to the butter mixture, slowly stirring until well combined.

Stir in the peanut butter chips.

Refrigerate cookie dough for at least 30 minutes.

Spread 2/3 of the dough on the bottom of the pan.

Top with Hershey's bars, breaking apart as needed.

Spread marshmallow fluff on top of Hershey's bars.

Stir chopped Reese's into remaining cookie dough.

Drop the remaining dough on top by the teaspoon. It doesn't have to be perfect and it won't cover all the marshmallow fluff.

Bake for 25-30 minutes. Let cool completely and then cut into bars.
Nutrition
Calories:
328
kcal
|
Carbohydrates:
52
g
|
Protein:
6
g
|
Fat:
12
g
|
Saturated Fat:
5
g
|
Cholesterol:
16
mg
|
Sodium:
163
mg
|
Potassium:
217
mg
|
Fiber:
2
g
|
Sugar:
37
g
|
Vitamin A:
44
IU
|
Vitamin C:
1
mg
|
Calcium:
60
mg
|
Iron:
1
mg

 More peanut butter madness: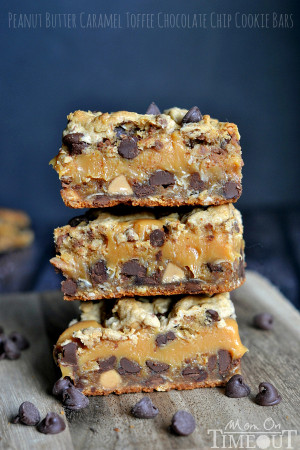 Peanut Butter Caramel Toffee Chocolate Chip Cookie Bars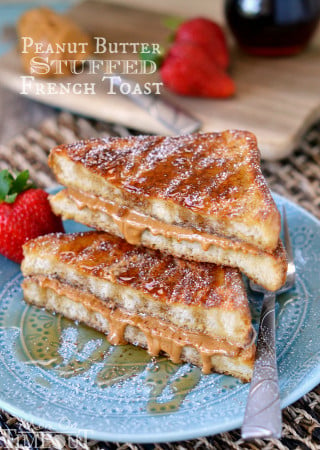 Peanut Butter Stuffed French Toast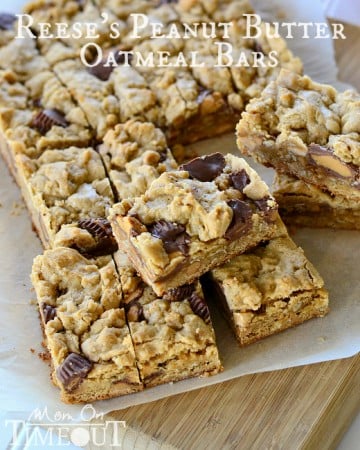 Reese's Peanut Butter Oatmeal Cookie Bars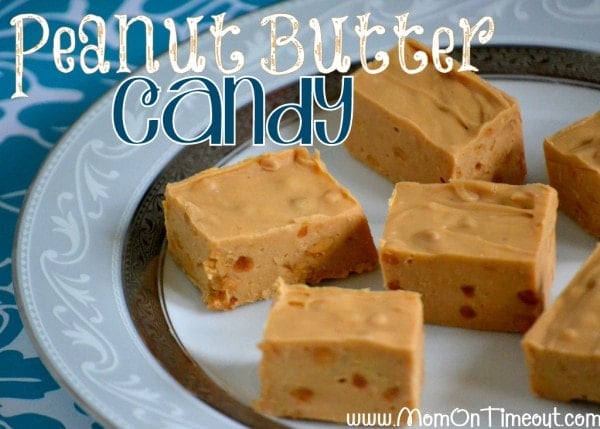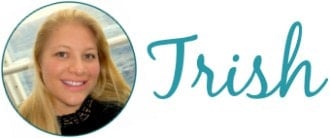 For all lunch recipes, go HERE.
For all dessert recipes, go HERE.
Sign up to get emails when I post new recipes!
For even more great ideas follow me on Facebook – Pinterest – Instagram – Twitter – Bloglovin'.
Have a great day!