Coconut Toffee Chocolate Chip Cookie Bars are impossible to resist with their ooey, gooey center and incredible flavor! Great for parties and potlucks!
Don't miss another recipe!! Sign up now to get my new recipes in your inbox! Follow me on Facebook and Instagram too!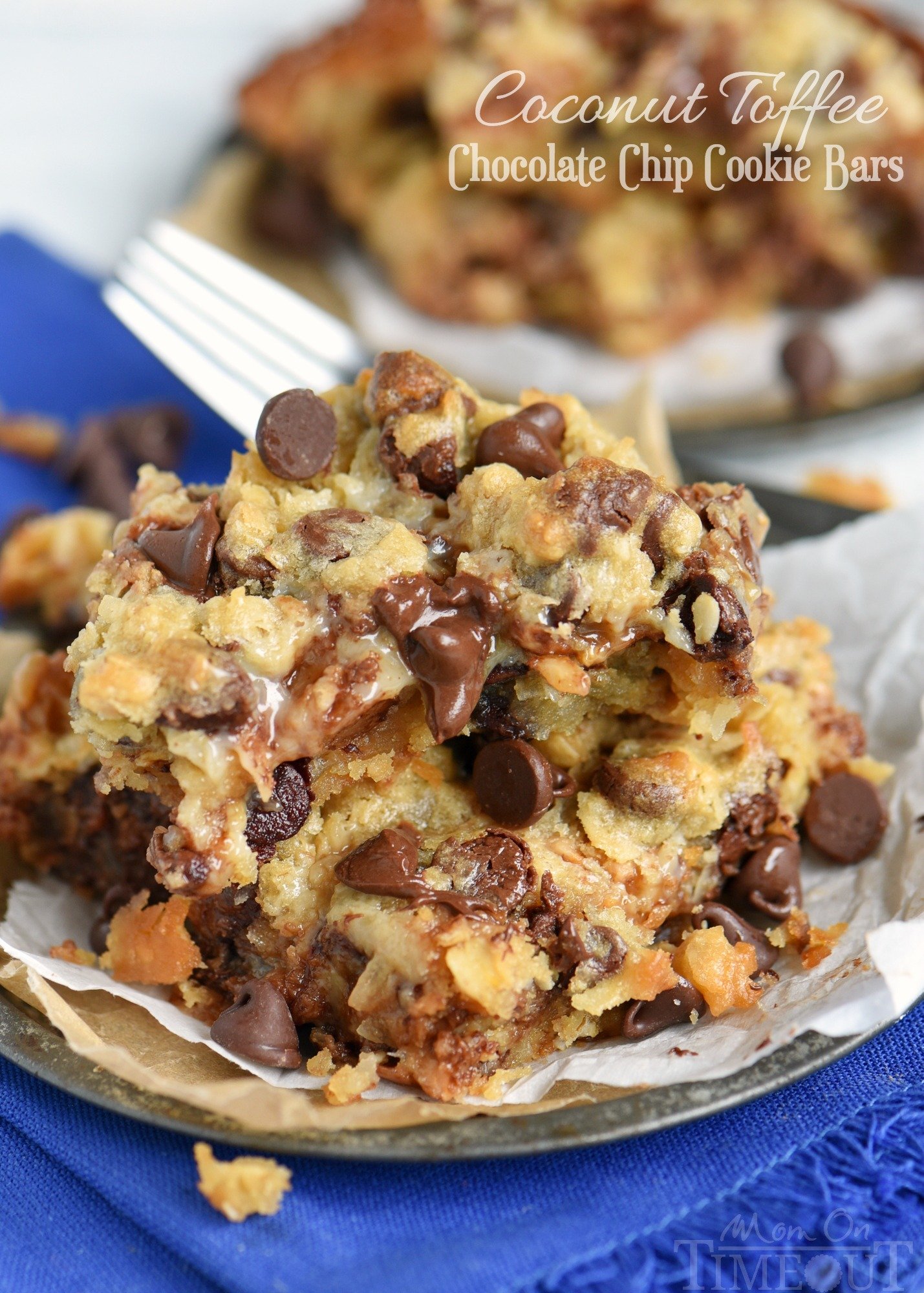 So excited to be back sharing yet another amazing recipe as part of my ACH Ambassador program!  Today I've got some drool-worthy bars for you!  These Coconut Toffee Chocolate Chip Cookie Bars are bound to be a new favorite.
Everyone loves a good cookie bar, right?  Magic bars are definitely my guilty pleasure – all that yumminess packed into one sweet little package – how could I possibly resist?  Today I've got a great twist on a magic bar that uses two of my favorite ingredients – coconut and toffee!  Sooo yummy people!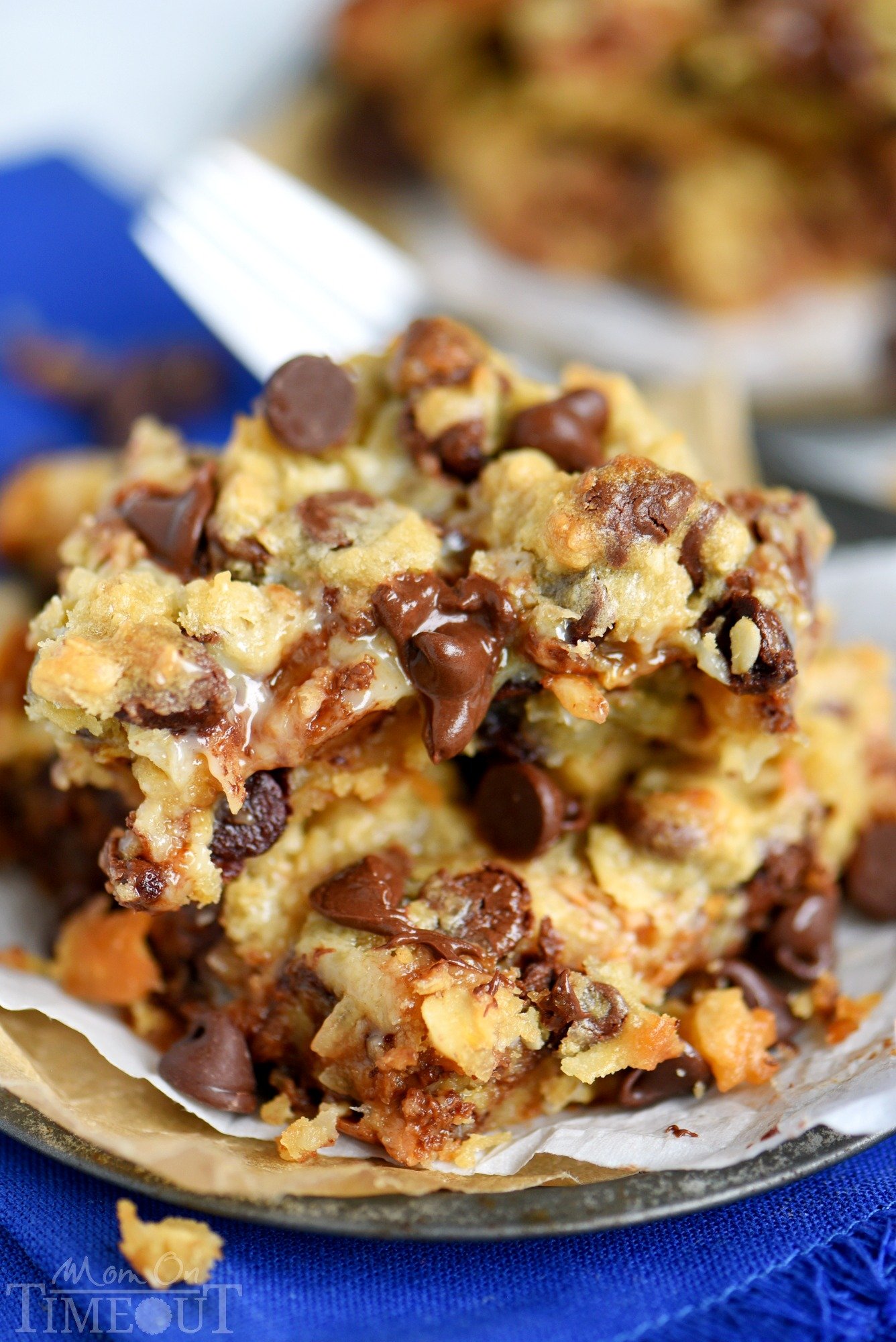 The base of the bar, as well as the topping, is a delicious chocolate chip oatmeal cookie.  Not a bad way to start and finish am I right?  The center is ooey-gooey sweetened condensed milk and Karo Syrup topped with an entire bag of Heath Milk Chocolate Toffee bits.  Yeah.  I know.
Incredible.
These Coconut Toffee Chocolate Chip Cookie Bars would be something that I would see at a bake sale and snatch up in a heartbeat.  Speaking of bake sales – when was the last time you helped out at a bake sale?  They're hard to find these days aren't they?  Good news though – Fleischmann's Yeast and Karo Syrup are helping end childhood hunger in America by supporting the Share Our Strength's No Kid Hungry Campaign.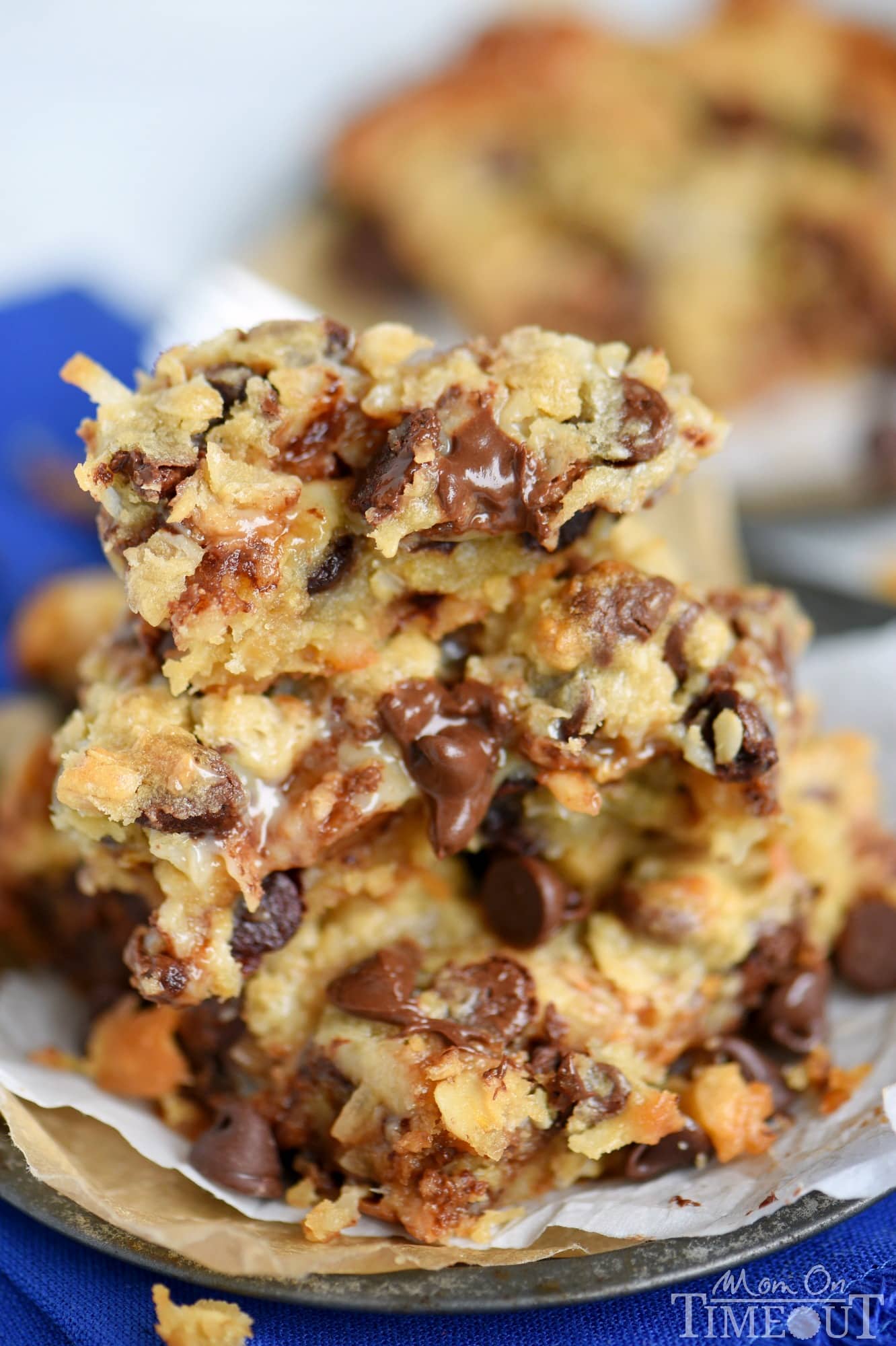 As an ACH Ambassador I had the opportunity to create this delicious recipe using Karo Syrup.  Fleischmann's Yeast and Karo Syrup (contains 0 grams of high fructose corn syrup) are two trusted products that have helped people like you and I create gorgeous homemade bread and delicious, beautiful desserts for more than 100 years.  I know these are two products that I have used my entire life and grew up watching my mom use.  They are products that I trust and am proud to serve to my friends and family.
I cannot recommend these bars enough! They are absolutely fantastic and so easy to make! I've yet to find anyone who doesn't think they are amazing. Enjoy!

Coconut Toffee Chocolate Chip Cookie Bars
Author:
Trish - Mom On Timeout
Ingredients
CRUST:
1¼ cups all-purpose flour
1 cup old-fashioned oats
2 cups flaked coconut
½ tsp salt
¾ cup brown sugar
1 cup butter, softened
1 egg, lightly beaten
12 ounces semi-sweet chocolate chips
FILLING:
14 ounces sweetened condensed milk
¼ cup Karo® Light Corn Syrup
8 ounces toffee bits
Instructions
Preheat oven to 350°F.
CRUST:
Combine flour, oats, coconut, and brown sugar in a large bowl of electric mixer and mix at low speed.
Add butter and continue mixing until a crumbly dough forms. Add egg and continue mixing well. Stir in chocolate chips.
Reserve 1-1/2 cups of dough for topping. Press remaining dough into bottom of a lightly greased 13 x 9-inch baking dish.
Bake 10 minutes.
FILLING:
Combine sweetened condensed milk and corn syrup in a small bowl and mix until combined.
Pour evenly over hot crust.
Sprinkle with toffee bits.
Top evenly with reserved crust mixture.
Bake 25 to 30 minutes until golden brown. Cool and cut into bars.

What recipes do you enjoy making for bakes sales or for your family that use Fleischmann's Yeast and Karo Syrup?
More treats we love: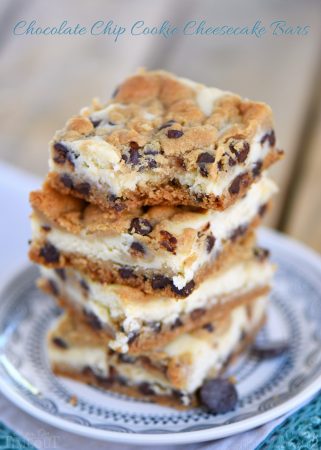 Chocolate Chip Cookie Cheesecake Bars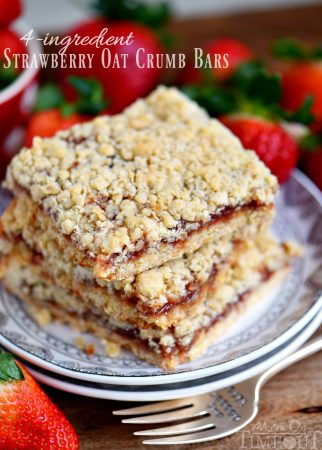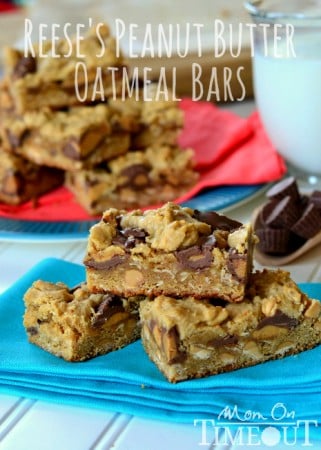 Reese's Peanut Butter Oatmeal Cookie Bars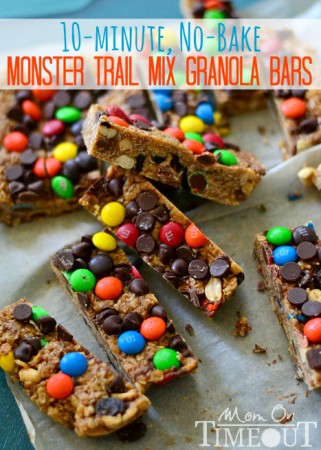 Monster Trail Mix Granola Bars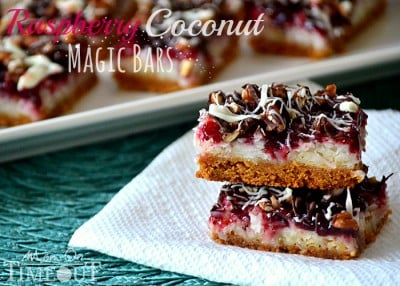 For all cookie recipes, go HERE.
For all dessert recipes, go HERE.
Sign up to get emails when I post new recipes!
For even more great ideas follow me on Facebook – Pinterest – Instagram – Twitter – Bloglovin'.
Have a great day!
Disclosure: I participated in a campaign on behalf of Mom Central Consulting for ACH Food Companies Inc. I received a promotional item as a thank-you for participating.