The BEST Coconut Macaroons for the true coconut lovers out there! These easy macaroons are made without sweetened condensed milk so the delicate, sweet flavor of coconut really shines through.  Chewy on the inside and perfectly toasted on the outside, dry coconut macaroons are a thing of the past. Love coconut? You simply must try these Almond Joy Cookies and Coconut Cream Pie!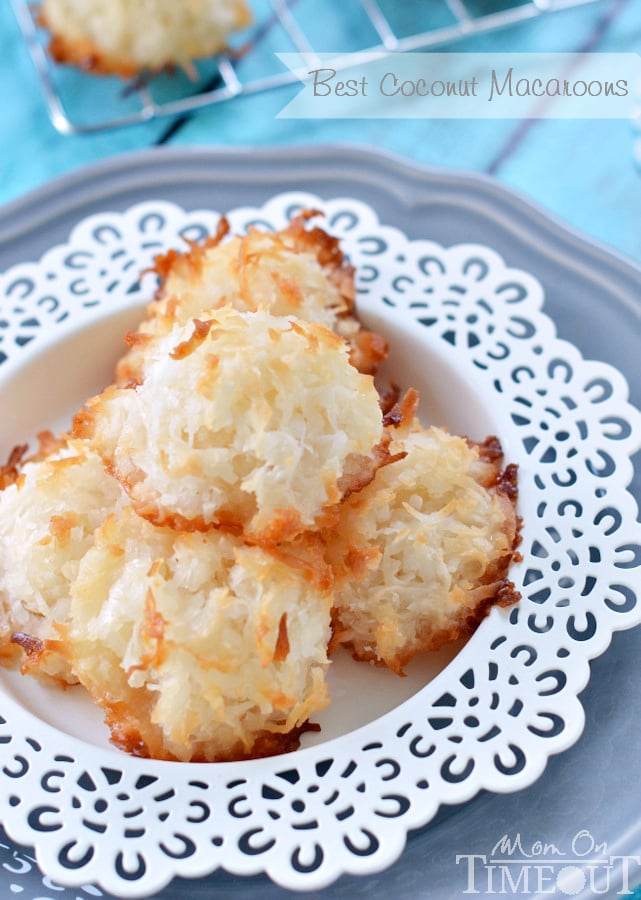 Coconut Macaroons
Last night we had a "team meeting" for Reece's soccer team.  At least that's what we were told. We arrived at the park to a crowd of parents and kids and the head of the league explaining to us that our kids wouldn't be able to play this year due to a lack of coaches.
Say what?!?
All the parents started looking at one another hoping that someone would step forward.  No one did. I finally turned to Chris and said, "You should just do it.  At least we get to pick when and where the practices are."
Sooo, long story short, Chris is coaching Reece's team and they've already decided on a team name  – the Avengers.  This is his first time coaching any of the boy's teams so send good thoughts his way 🙂  It's a little stressful because we need to buy all the equipment, get the team organized, find out where we can hold practices, etc. BUT at least Reece gets to play soccer this year.
Fortunately for us, we had these coconut macaroons to come home to after all that stress and worry.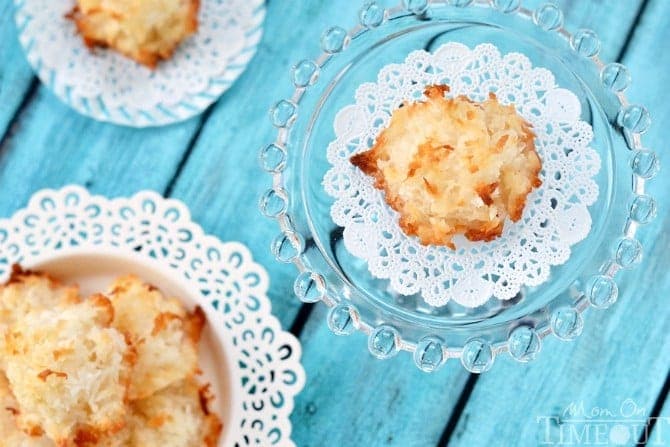 The BEST Macaroons
Our family is seriously into coconut.  I get it from my dad and Chris and the boys have developed a love for coconut since I'm always making treats with it.  My Dad's favorite is Coconut Cream Pie and seriously, who can blame him.  The boys go nuts for these Raspberry Coconut Magic Bars and I have to admit, they make my top 10 every time. Whether it's candy, cake, cookies, pie or drinks – everything is better with coconut.
What Makes the Best Coconut Macaroons?
One of my all-time favorite coconut indulgences is macaroons.  These are for the true coconut lover.  The best coconut macaroons are beautifully toasted on the outside and sweet and chewy in the center.  I can't stand a dry macaroon!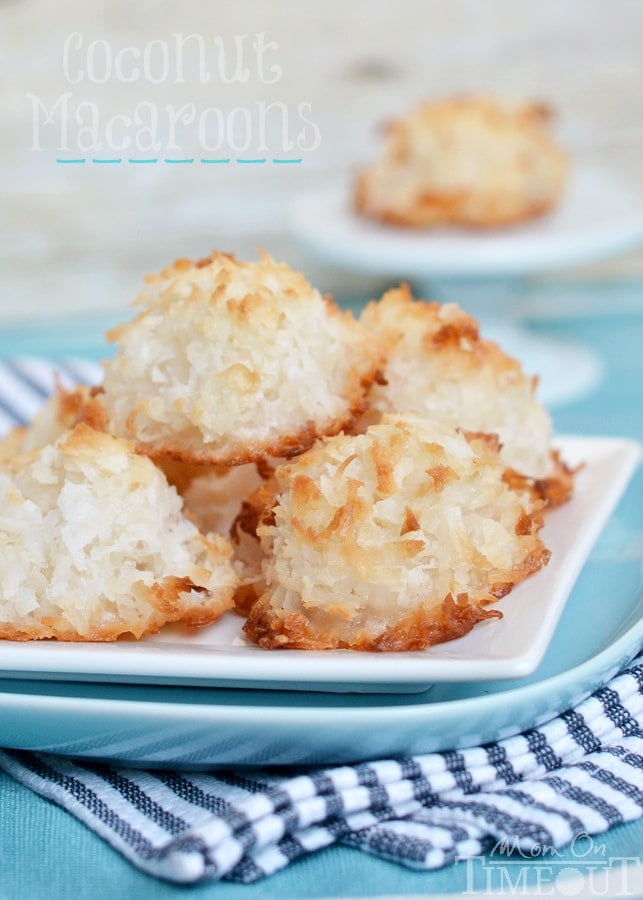 Tips for the Best Macaroons
I make my macaroons without sweetened condensed milk and it really helps that coconut flavor shine through. There are a few tips that will help you make the best coconut macaroons EVER:
Not too small, not too big.  About the size of a golf ball is perfect.
These macaroons do not spread when baking.  The shape/size they are when they go into the oven is the same as when they come out.
Use a cookie scoop to scoop the macaroons. Make sure to really pack that coconut in there!
Don't be afraid of brown! That toasted coconut flavor is essential in a good macaroon.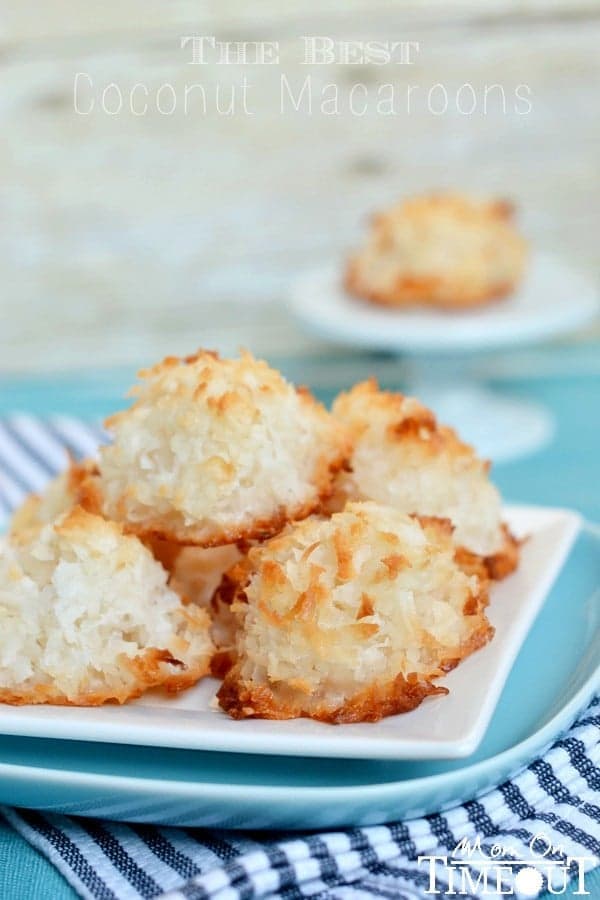 More Coconut Recipes to Try
Love this recipe? Follow me on Facebook, Pinterest, and Instagram for more yummy recipes!
How To Make Coconut Macaroons
The Best Coconut Macaroons
For the true coconut lovers out there - this is my all-time favorite recipe for the Best Coconut Macaroons! Made without sweetened condensed milk, the delicate, sweet flavor of coconut really shines through. Chewy on the inside and perfectly toasted on the outside, dry macaroons are a thing of the past.
Ingredients
3

tbsp

water

⅔

cup

granulated sugar

1

tbsp

light corn syrup

½

tsp

salt

14

oz

sweetened shredded coconut

2

egg whites

room temperature

1

tsp

vanilla extract
Instructions
Line two baking sheets with parchment paper. Set aside.

Combine water, sugar, corn syrup and salt in a small saucepan.

Bring to a boil over medium-high heat, stirring frequently to dissolve sugar. Remove from heat.

In a medium-sized, heat-proof bowl, combine shredded coconut and hot syrup, stirring until evenly distributed. Let mixture cool for 20 minutes.

Preheat oven to 350 degrees.

In a separate bowl, whisk egg whites and vanilla extract together until foamy and thick.

Gently fold in the coconut mixture.

Use a cookie scoop to scoop out mounds of the coconut mixture. You want golf-ball sized mounds. Space the macaroons 2 inches apart.

Bake until nice and golden brown, 14-18 minutes, rotating baking sheet if necessary. Place baking sheets on racks and let cool completely.

Store in an airtight container.
Nutrition
Calories:
108
kcal
|
Carbohydrates:
14
g
|
Fat:
5
g
|
Saturated Fat:
5
g
|
Sodium:
96
mg
|
Potassium:
59
mg
|
Sugar:
13
g
|
Vitamin C:
0.1
mg
|
Calcium:
2
mg
|
Iron:
0.3
mg
Originally published August 7, 2014.

More coconut love: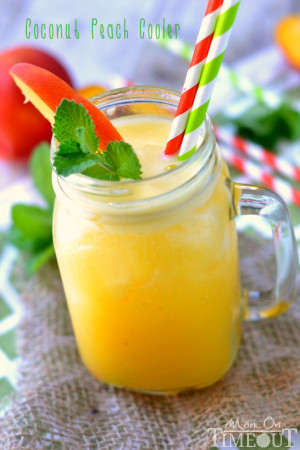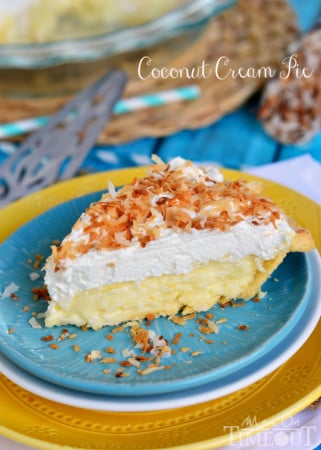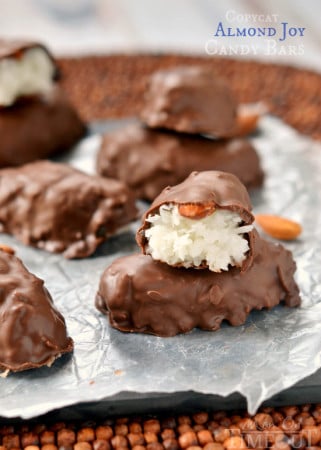 For all appetizer recipes, go HERE.
For all dessert recipes, go HERE.
Sign up to get emails when I post new recipes!
For even more great ideas follow me on Facebook – Pinterest – Instagram – Twitter – Bloglovin'.
Have a great day!