Fabulously moist, decadently rich – you're going to love this Chocolate Zucchini Cake!
Let's be friends! Sign up to get my new recipes in your inbox! Follow me on Facebook too!
It is most definitely zucchini season!  
I've been picking 1-2 gorgeous, deep green zucchinis each and every day for a couple weeks now and, of course, sharing them with friends and family!  I've got some really delicious zucchini recipes to share with all of you but thought I'd start with Chocolate Zucchini Cake.  I'd love to call this bread and pretend like it's "healthier" but I think once a "bread" has a dripping, decadent, chocolate glaze poured on it … well, why pretend?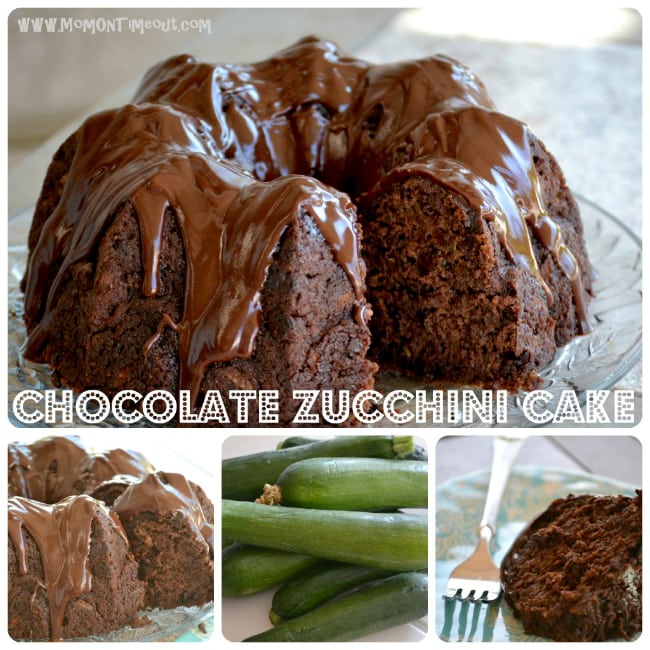 This cake is super easy to prepare and I just love it in a bundt pan!  Makes the chocolate glaze even purtier :)  By the way, the glaze for this cake is ridiculously simple and straight up delicious!
Here!  I even saved a slice for you!
Chocolate Zucchini Cake
Author:
Trish - Mom On Timeout
Ingredients
INGREDIENTS:
2 medium zucchinis
7 Tbls cocoa powder
2 Tbls butter, softened
3 eggs
2 c sugar
1½ c applesauce
1 tbsp vanilla extract
1½ cups all purpose flour
½ c wheat flour
1 tsp baking soda
1 tsp salt
1 tsp ground cinnamon
1 c semi-sweet mini chocolate chips
Chocolate Glaze
¾ cup semisweet chocolate chips
3 tablespoons butter
1 tablespoon light corn syrup
¼ teaspoon vanilla extract
Instructions
Preheat the oven to 350 degrees.
Grate the zucchinis and set on paper towels to absorb excess moisture. I ended up with a couple of cups of grated zucchini but it honestly doesn't affect the recipe if you have more or less. I would say between 2-3 cups is perfect.
Combine sugar, eggs, applesauce, zucchini, butter, and vanilla in a large bowl.
Combine the chocolate chips with a couple tablespoons of the flour to keep them from sinking to the bottom while the cake is baking.
Stir in the flour, baking soda, salt, cinnamon, cocoa powder, and chocolate chips.
Stir until all ingredients are thoroughly combined.
Pour the batter into a well-greased bundt pan. Bake the cake for 60-70 minutes or until an inserted toothpick comes out clean. Let the cake cool for ten minutes before inverting onto a plate.
Chocolate Glaze
Combine butter, chocolate chips, and corn syrup in a microwaveable dish. I use my Pyrex glass measuring cup because it makes it easy to drizzle the glaze over the cake. Heat in the microwave in 30 seconds intervals at 50% power, stirring in between, until nicely melted. Pour over cake and enjoy!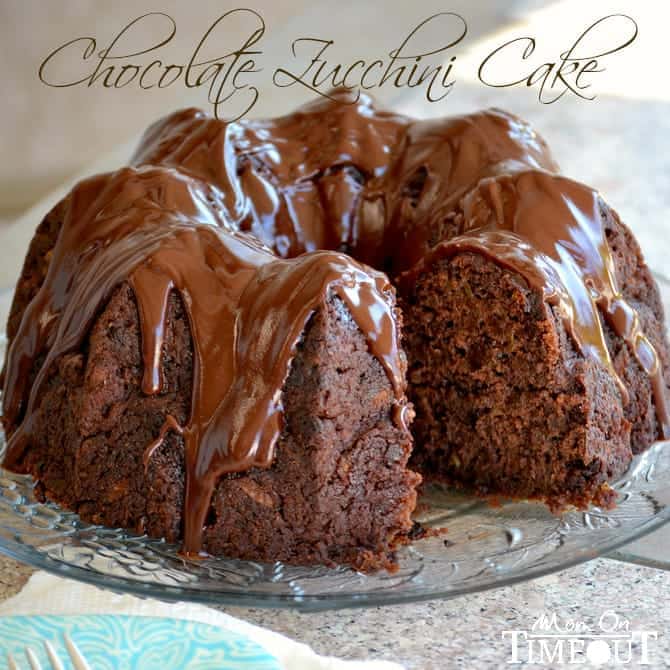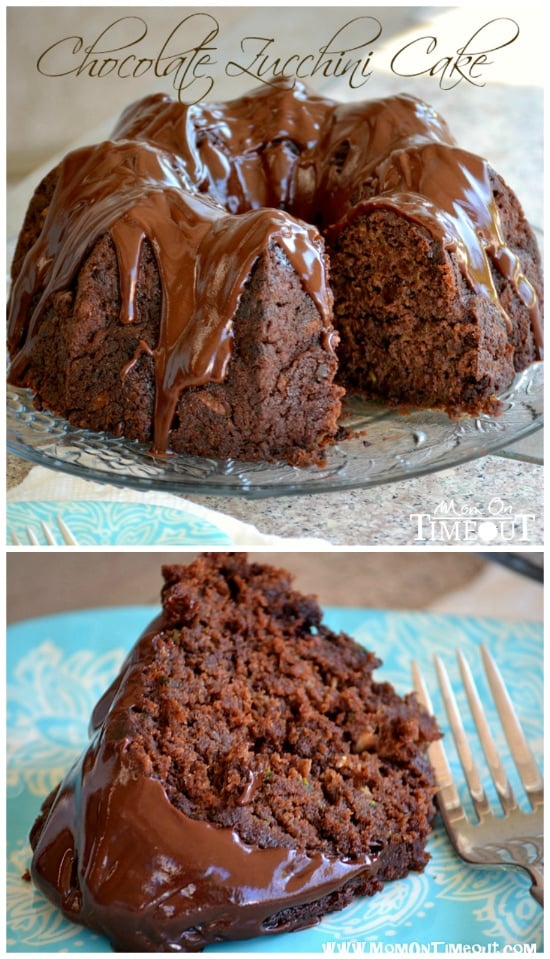 More zucchini recipes:
Zucchini Carrot Oatmeal Cookies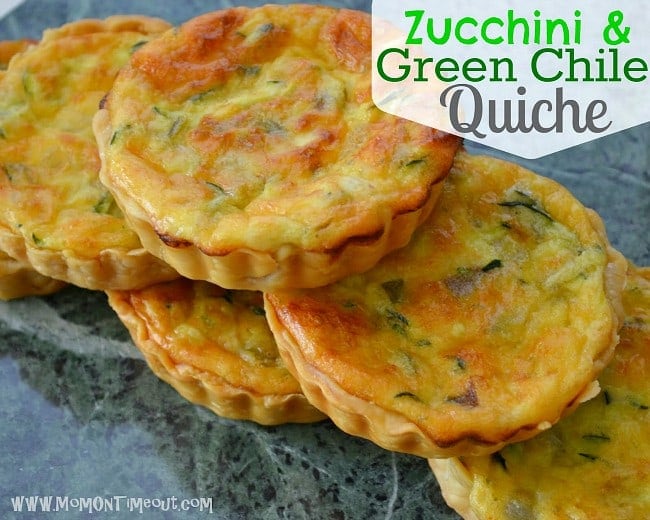 Zucchini and Green Chile Quiche
For all zucchini recipes, go HERE.
For all dessert recipes, go HERE.
Sign up to get emails when I post new recipes!
For even more great ideas follow me on Facebook – Pinterest – Instagram – Twitter – Bloglovin'.
Have a great day!