Get your family to sit up and take notice at dinner time with delicious Roasted Marsala Carrots!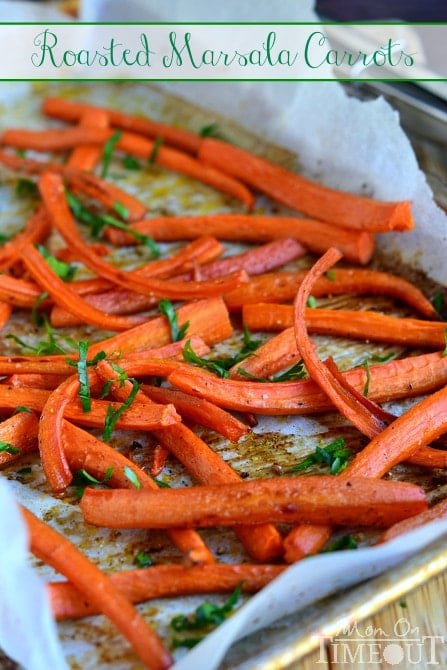 Let's talk veggies. Most kids don't get enough. Most adults don't get enough either. As a mom, I know it can be challenging to feed our families well-rounded meals. I mean, heck, so much time and energy goes into preparing the main dish that sides and veggies often get lost in the shuffle. And don't even get me started on going through the effort to make some fabulous meal that gets picked at by the kids and just goes to waste. #myleastfavoritethingever
I really DO like to serve a well-rounded meal to my family and it's my goal for 2014 to include veggies for EVERY meal. Well, almost every meal 🙂  You know, pizza night should also include a salad. (Or if I get lucky and there's veggies on the pizza then we're done!)  Casseroles should have some veggies in them. Lots of produce should be on those tacos and burritos. You get the idea.
Roasted Marsala Carrots are going to be making it on our menu A LOT this year. They are sooo incredibly easy to make and people, they taste amazing!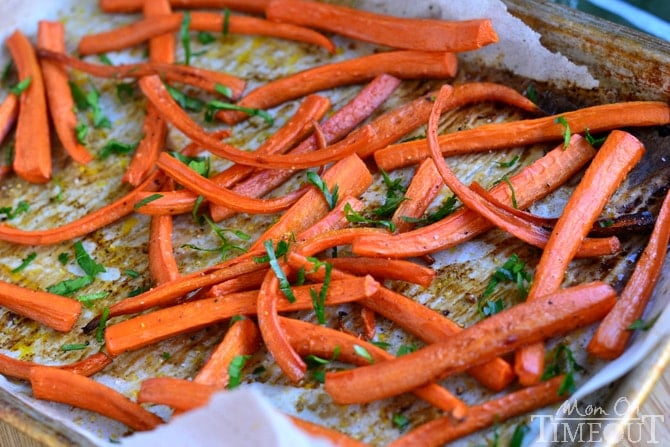 Carrots are naturally sweet. That's why we can throw them into smoothies and that's why when they are roasted, they go from slightly sweet to amazing. A few simple ingredients are all you need to take plain ole carrots to the next level.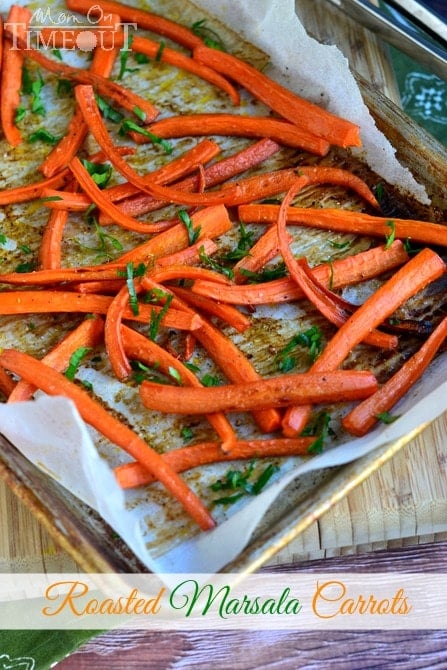 I love how vibrant the colors of the carrots are after they've been roasted. I let the a few carrots get slightly browned and then I know it's time to pull them out. A quick sprinkling of salt, pepper, and some fresh parsley is all you need to get your family to sit up and take notice at dinner time.
Roasted Marsala Carrots
Get your family to sit up and take notice at dinner time with delicious Roasted Marsala Carrots!
Ingredients
1

lbs

carrots

4-5 large carrots, peeled and julienned

1/4

cup

Marsala cooking wine

1

tbsp

extra virgin olive oil

1

tbsp

balsamic vinegar

kosher salt

to taste

freshly ground pepper

to taste

chopped fresh parsley

optional
Instructions
Preheat oven to 425 degrees.

Combine Marsala, olive oil, and vinegar in a small bowl.

Toss carrots with Marsala mixture and place on parchment-lined baking sheet.

Roast for 35 to 40 minutes or until carrots are tender and lightly browned, stirring occasionally.

Season with salt and pepper,.

Sprinkle with chopped fresh parsley.

Serve immediately.
Nutrition
Calories:
105
kcal
|
Carbohydrates:
14
g
|
Protein:
1
g
|
Fat:
4
g
|
Saturated Fat:
1
g
|
Sodium:
81
mg
|
Potassium:
377
mg
|
Fiber:
3
g
|
Sugar:
7
g
|
Vitamin A:
18944
IU
|
Vitamin C:
7
mg
|
Calcium:
37
mg
|
Iron:
1
mg
More ways to get some veggies in your diet: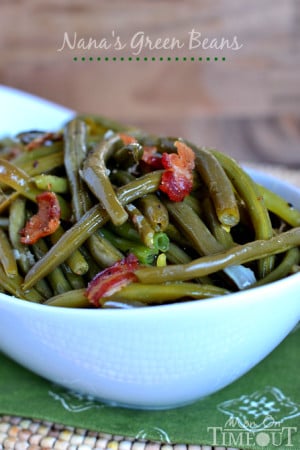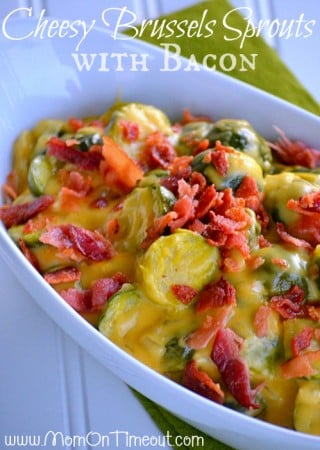 Cheesy Brussels Sprouts with Bacon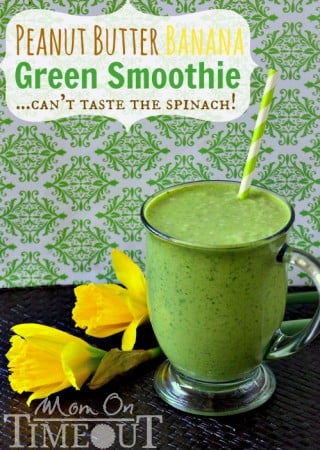 Peanut Butter Banana Green Smoothie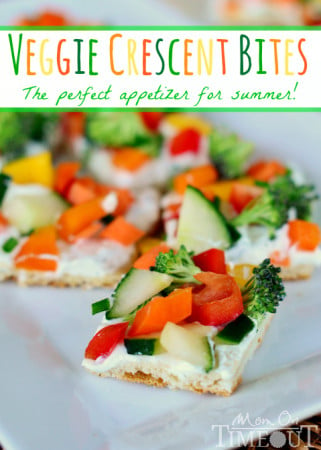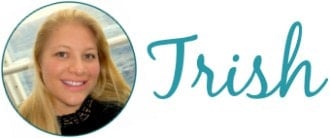 Connect with me!
 Linking up at some of these parties.