Love quick and easy dinner recipes? This one is for you! This Easy Cashew Chicken takes less than 30 minutes to make and is way better than takeout! Add it to your menu this week!
Let's be friends! Sign up to get my new recipes in your inbox! Follow me on Facebook too!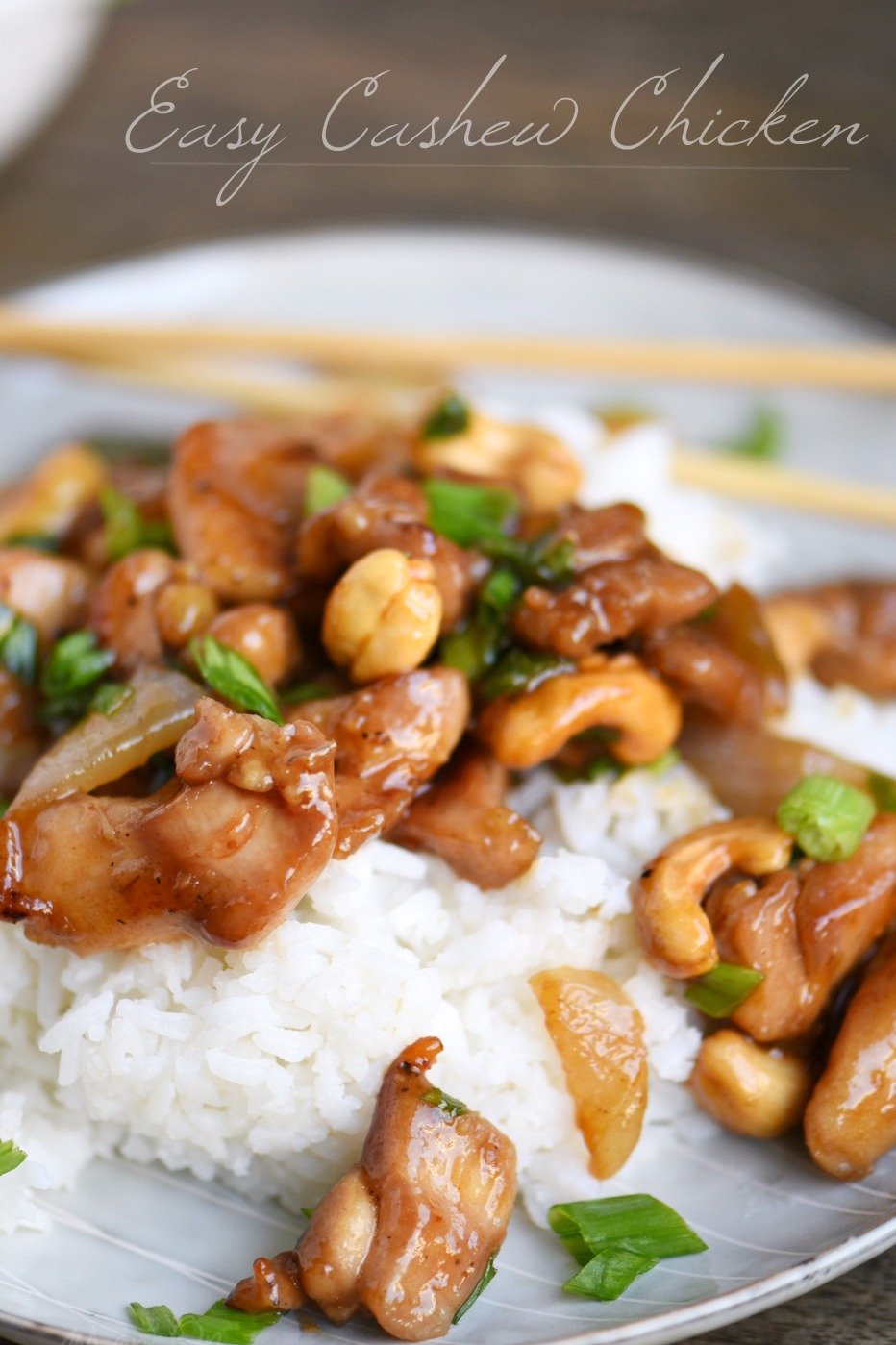 Cashew Chicken
You guys have to put this Easy Cashew Chicken recipe on your menu this week! It is so easy and is just loaded with flavor! When I say better than takeout, I mean WAY better! And this recipe will take less time to make than ordering and picking up takeout too!
My family loves Chinese food and I have found over the years that making it at home is so much better than takeout. This simple Chinese Cashew Chicken recipe is sure to be a hit with your family, just like it was with mine.
This easy dinner recipe took less than 30 minutes to make AND my family l-o-v-e-d it! I'm talking, not one piece of rice or chicken left on their plates. That is what I call a success!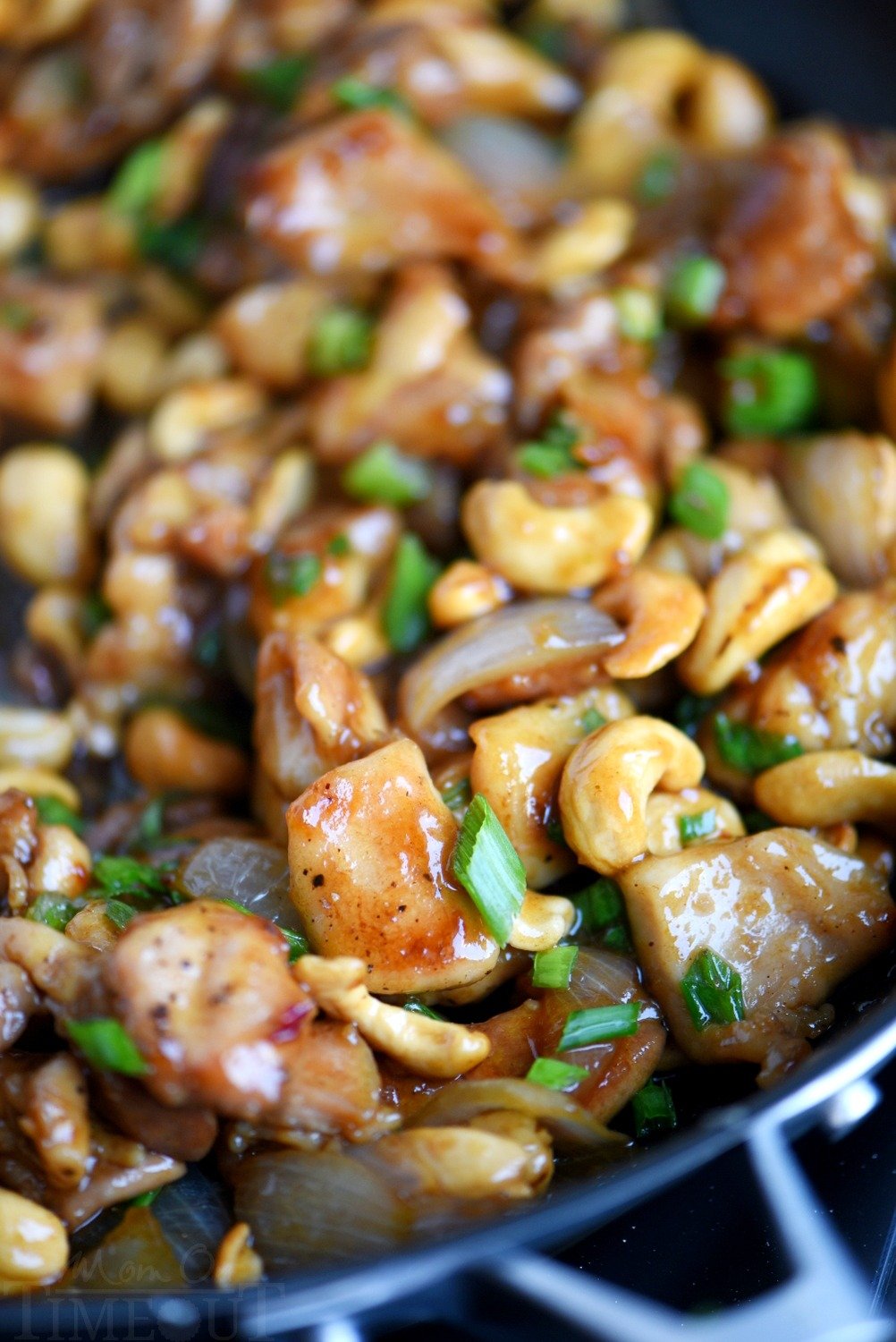 If you like good, fast, eats, this recipe is for you! In fact, I've got an entire cookbook today that is all about good, fast, eats and it's the filled with deliciously amazing recipes just like this one!
My good friend Amy, of BellyFull.net, wrote a cookbook! Amy and I are actually neighbors. Our kids go to the same school, are the same age, and we're both food bloggers. To have a friend who gets this crazy business of ours and can talk me down from a ledge is priceless.
When Amy first told me about her new book, Good Fast Eats, I was so excited! I mean, really, what mom doesn't want fast and delicious meals for their families? I love this cookbook SO much! It's filled with amazing recipes, gorgeous photos, and it's perfectly laid out.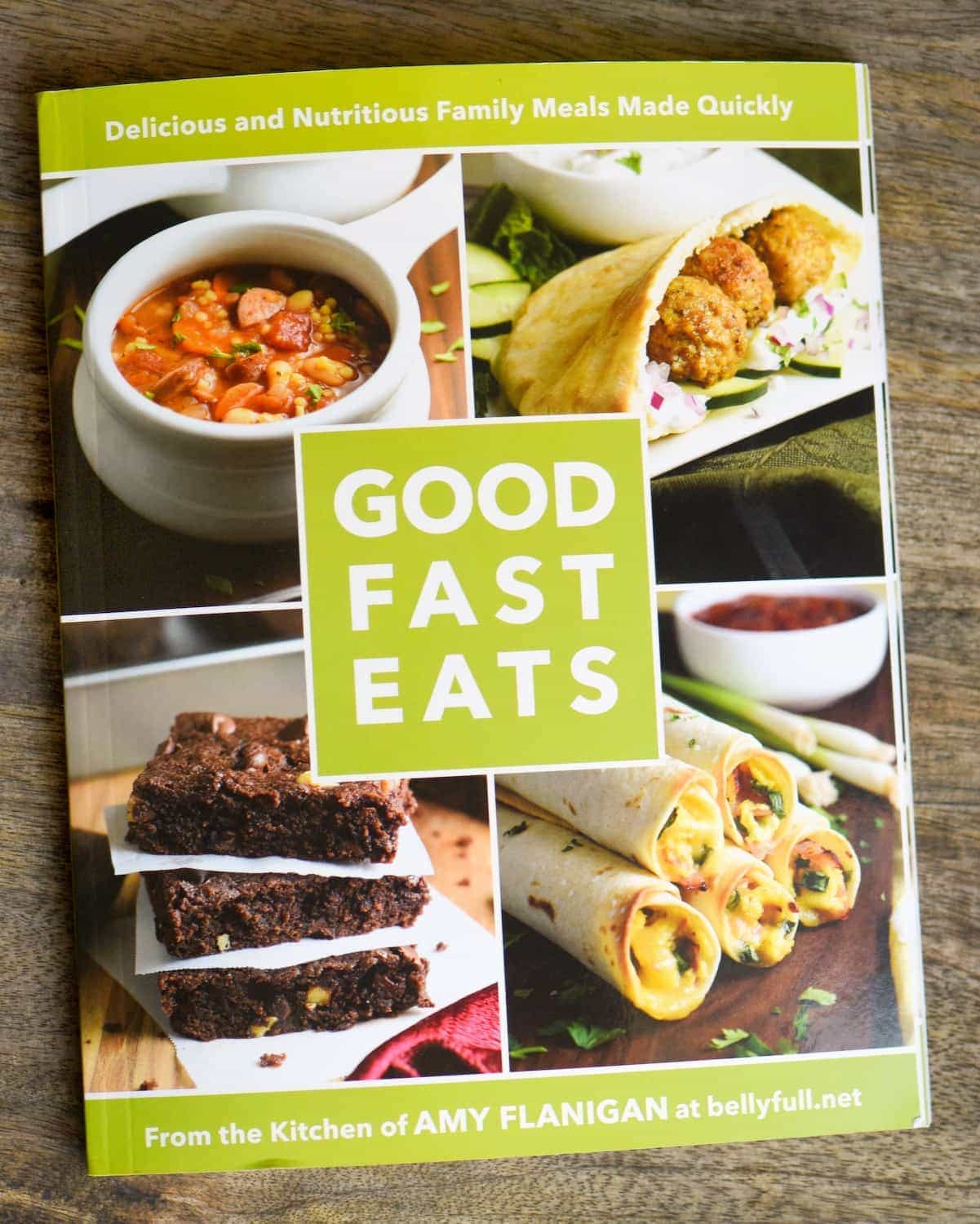 Each chapter is devoted to a particular protein: chicken, pork, beef, seafood, and meatless. But this book has more than that! Soups and sweets round out this cleverly designed book ensuring that you can find exactly what you're looking for in seconds.
I've caught both of my boys looking through this book and then making requests. Just last night I served up this Easy Cashew Chicken and Chris immediately requested that this be put in our regular rotation, and then grabbed the book and started marking recipes he wants me to make. I've got my hands full for the next few weeks cooking from this amazing cookbook!
Some recipes we're excited to try: Sweet and Spicy Chicken Black Bean Enchiladas, Easy Ground Beef Stroganoff, Shrimp Fried Rice, Baked Breakfast Taquitos, and, of course, ALL of the desserts!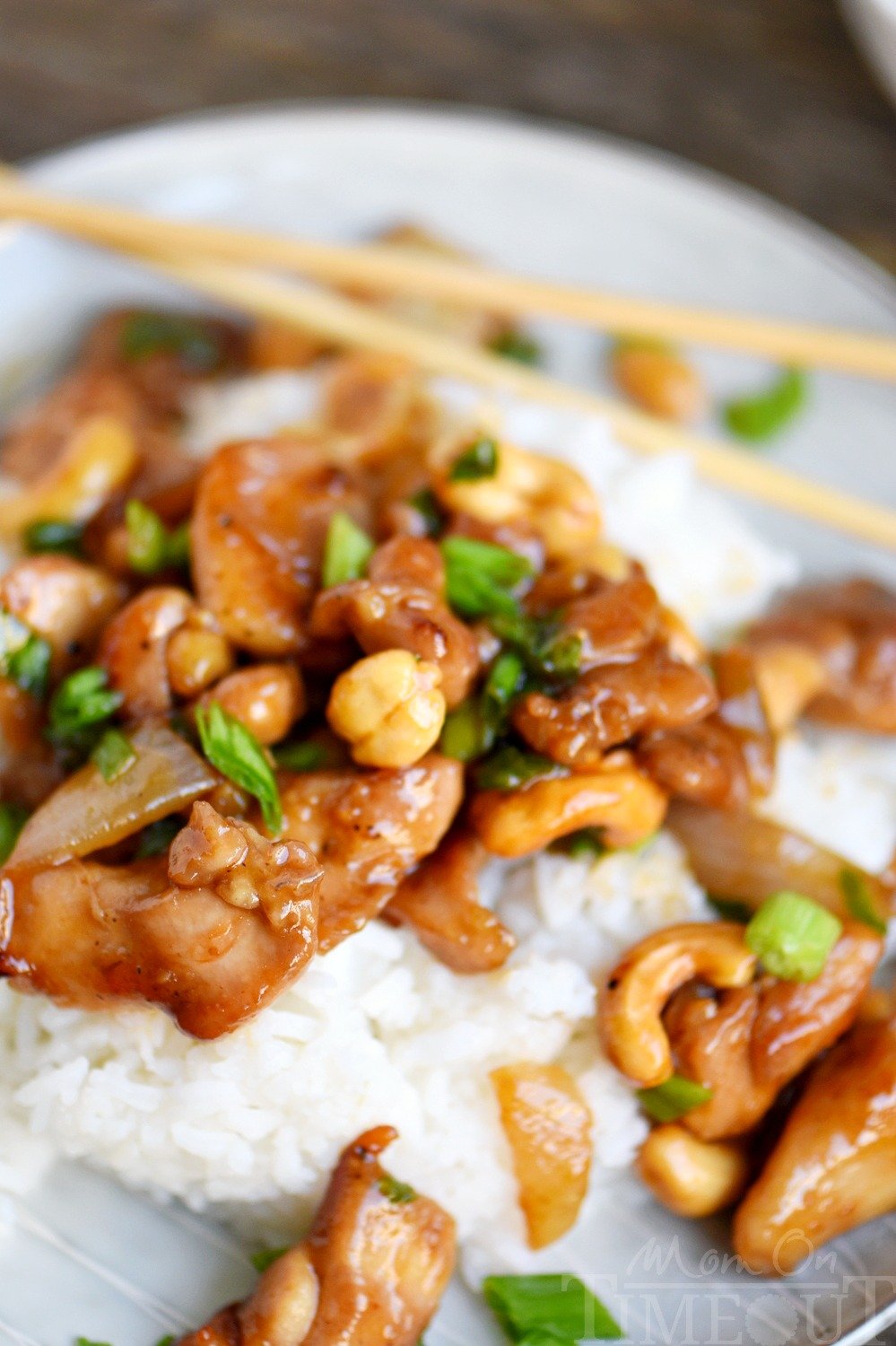 After you buy your copy of this cookbook, and then several for friends, head over to Belly Full and let Amy know how much you love it!
How To Make Cashew Chicken
Easy Cashew Chicken
Love quick and easy dinner recipes? This one is for you! This Easy Cashew Chicken takes less than 30 minutes to make and is way better than takeout! Add it to your menu this week!
Ingredients
3

tbsp

hoisin sauce

1/2

tsp

chili garlic sauce

3

tbsp

chicken broth or water

1 1/2

lb

boneless skinless, chicken thighs

, cut into 1-inch pieces

salt and pepper

1

tbsp

cornstarch

1 1/2

tbsp

vegetable oil

1

small onion,

cut into 1-inch pieces

4

garlic cloves,

minced

2

tbsp

rice vinegar

6

green onions,

diced

3/4

cup

unsalted roasted cashews

cooked white rice
Instructions
Whisk together hoisin sauce, chili garlic sauce, and chicken broth in a small bowl. Set aside.

Transfer chicken to a medium bowl and season with salt and pepper.

Sprinkle corn starch on top of chicken and toss to coat.

In a large non stick pan, or wok, heat the oil over medium-high heat. Sauté the chicken, stirring often, until golden brown and cooked through, about 8 to 10 minutes.

Add the onion and cook for another 3 or 5 minutes, stirring often, until the onion is soft and translucent.

Add garlic and cook for another minute or so.

Add rice vinegar and stir. Cook for another minute.

Reduce heat to medium-low and add the hoisin mixture. Stir to combine and cook for another few minutes to warm through. Remove from heat.

Stir in cashews and green onions. Season with more salt and pepper if needed.

Serve over cooked white rice.
Originally published October 14, 2016. Updated February 18, 2018.

Love chicken? We do too! Try out these delicious recipes: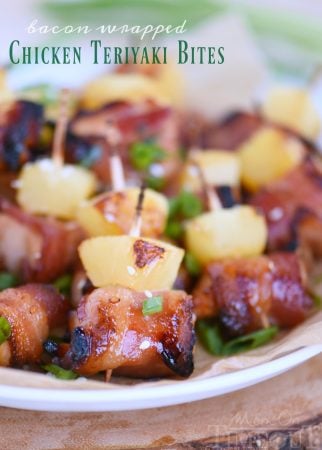 Bacon Wrapped Chicken Teriyaki Bites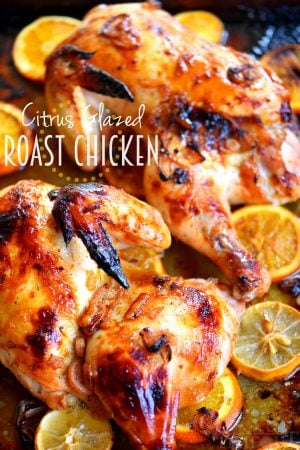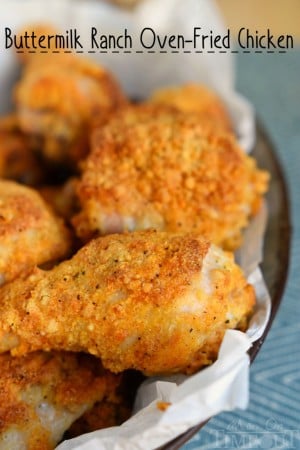 Buttermilk Ranch Oven Fried Chicken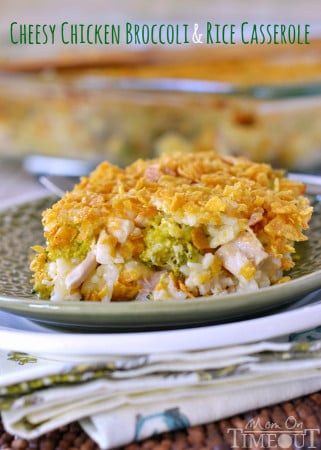 Cheesy Chicken Broccoli and Rice Casserole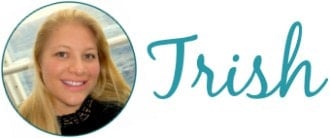 For all dinner recipes, go HERE.
For all chicken recipes, go HERE.
Sign up to get emails when I post new recipes!
For even more great ideas follow me on Facebook – Pinterest – Instagram – Twitter – Bloglovin'.
Have a great day!