This easy 20 Minute Sesame Chicken with Broccoli is going to quickly become your favorite go-to easy dinner! Serve over white or brown rice for a perfect meal! So much better than takeout!
Let's be friends! Sign up to get my new recipes in your inbox! Follow me on Facebook and Instagram too!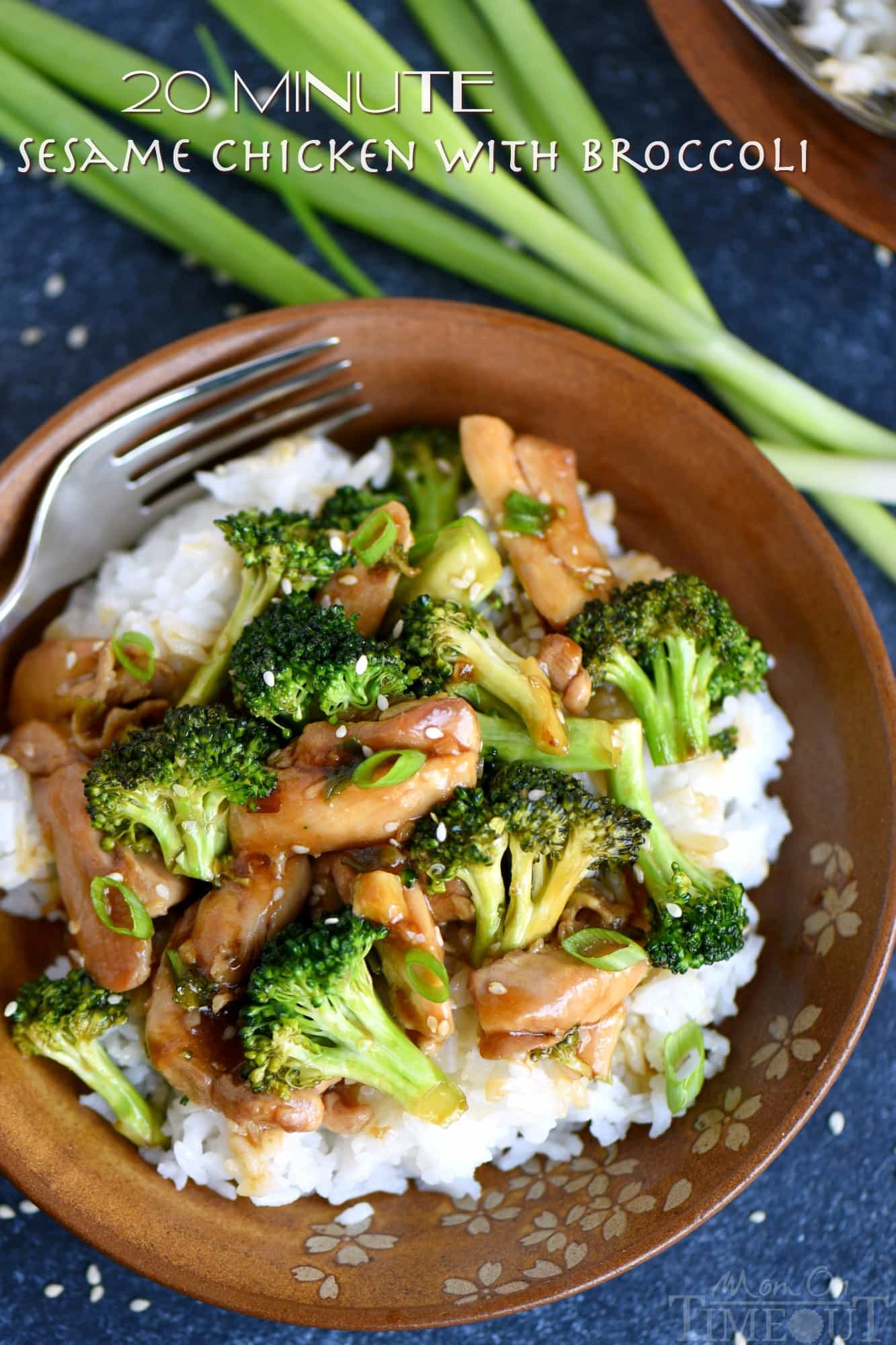 It's about this time of year when I start putting away my winter clothes and pulling out the shorts and t-shirts that have been stored away for the winter. Don't get me wrong, it's not like I'm shoveling snow here in Sacramento, but it does get cold and this year has been unusually cold and rainy.
Spring is definitely here. And although we have a few more days of rain in the forecast, we've been blessed with some beautiful days filled with sunshine so far. The boys are spending most of their afternoons playing outside before I call them in for dinner and we get ready to head over to swim practice.
I really do love this time of year. School is winding down. We're starting to plan our summer trips. Life just seems easier in the spring.
That's why I'm loving this easy dinner so much. 20 Minute Sesame Chicken with Broccoli – it's just what your busy weeknight ordered.
As you may know, I kind of love easy chicken dinners. Actually wrote a book all about it.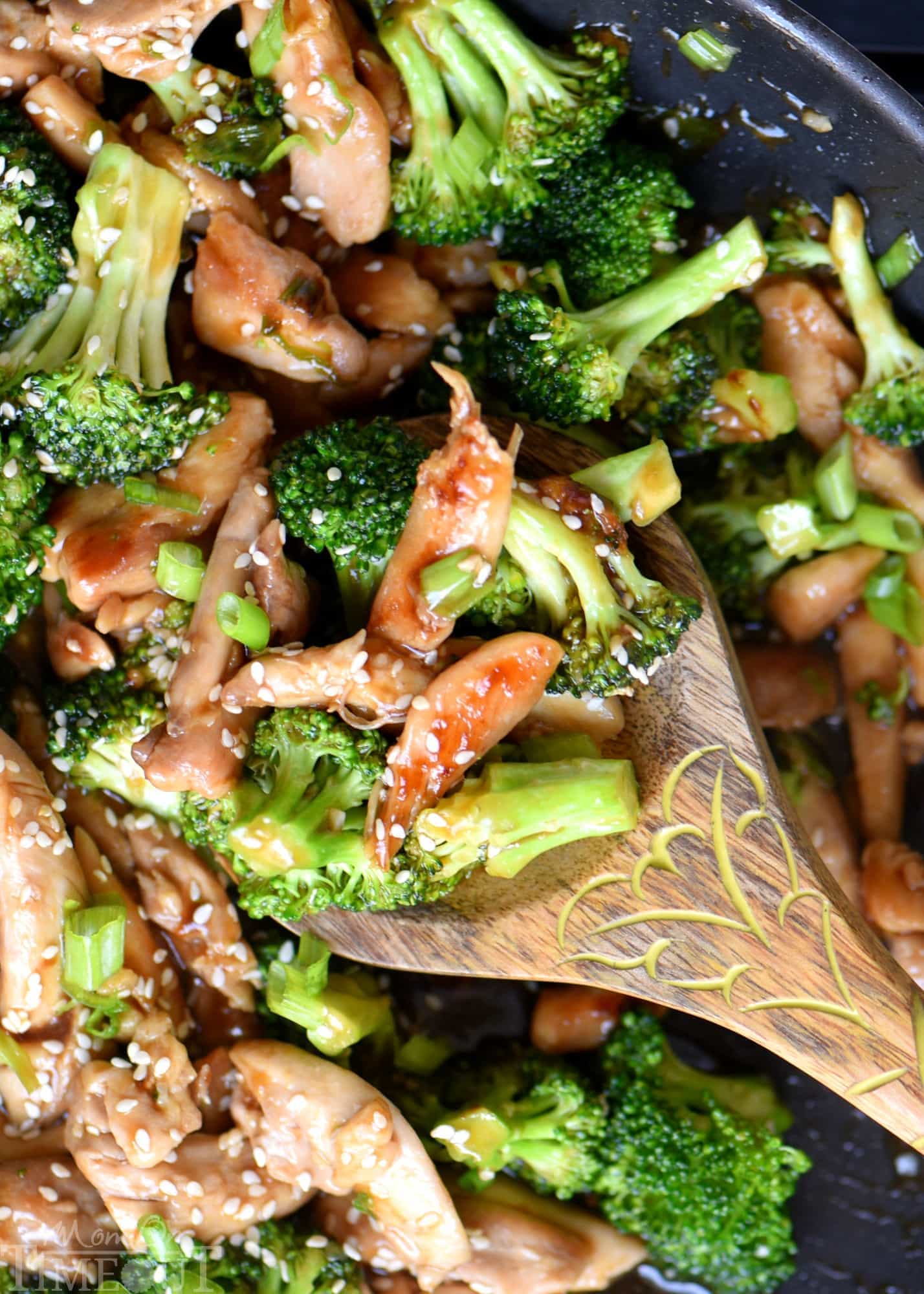 I love meals that are all in one. I don't have to worry about cooking a veggie on the side with this easy dinner. It's all built in!
If you're not familiar with any of the ingredients in the recipe below, just visit the Asian aisle in your local store. You'll be able to find everything you need there. A couple ingredients that you do not want to substitute for are the toasted sesame oil and the oyster sauce. These both give so much flavor to the dish that would absolutely be missed.
This dinner takes about 20 minutes to make from start to finish so make sure you get your rice going before you even start cooking.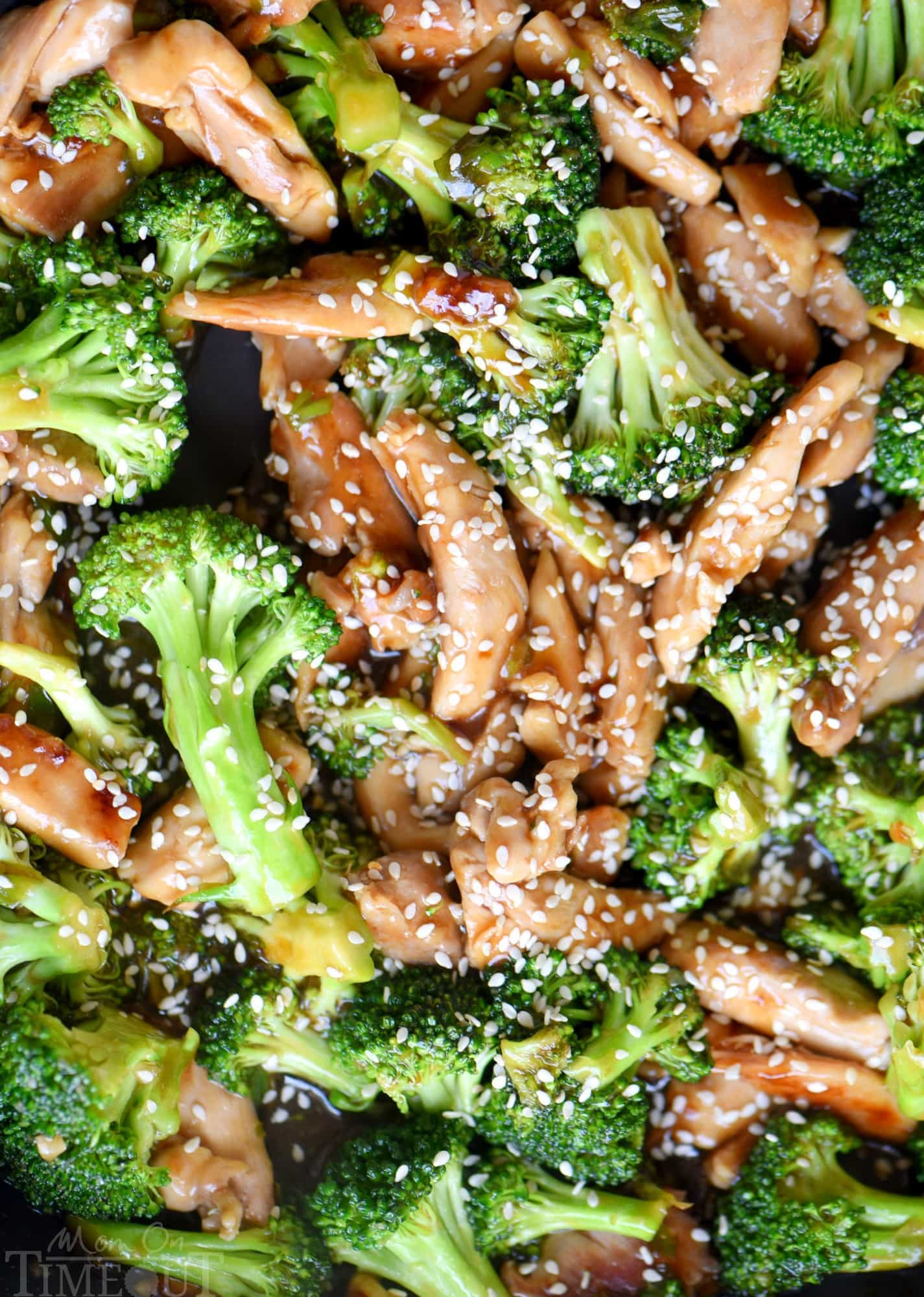 My boys love the sesame seeds so I go a bit crazy with those as you can see. I also like to garnish with more sliced green onions if I have some leftover.
You guys. So, SO easy. You simply need to try this delicious dinner tonight!
20 Minute Sesame Chicken and Broccoli
This easy 20 Minute Sesame Chicken with Broccoli is going to quickly become your favorite go-to easy dinner! Serve over white or brown rice for a perfect meal!
Author:
Trish - Mom On Timeout
Ingredients
2 tbsp vegetable oil
1 lb boneless, skinless chicken thighs, cut into strips
1 bunch broccoli, cut into florets
3 green onions, thinly sliced
1 tbsp grated ginger
3 cloves garlic, minced
2 tbsp low sodium soy sauce
2 tbsp rice vinegar
1 tsp toasted sesame oil
2 tbsp oyster sauce
1 tbsp cornstarch
¼ cup water
serve with cooked white or brown rice
Instructions
In a medium boil, whisk together soy sauce, rice vinegar, toasted sesame oil, oyster sauce, and cornstarch. Set aside.
Add oil to a large wok or skillet over high heat.
Add chicken and cook until golden brown, about 8 to 10 minutes.
Add broccoli, green onions, ginger, and garlic and cook for another 3 minutes stirring frequently.
Pour sesame oil mixture over the top and stir.
Add water and stir until mixture has thickened, about one minute.
Serve over rice.

More easy chicken dinners!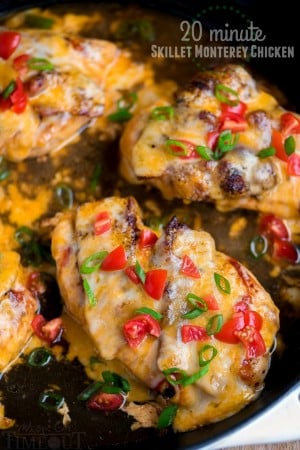 20 Minute Skillet Monterey Chicken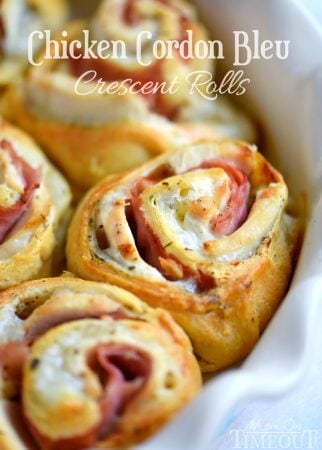 Chicken Cordon Bleu Crescent Rolls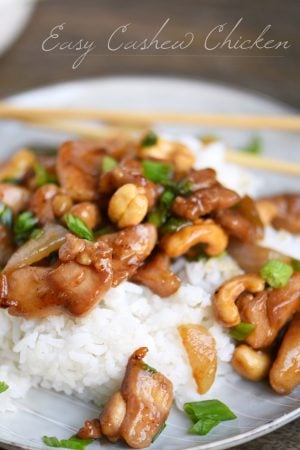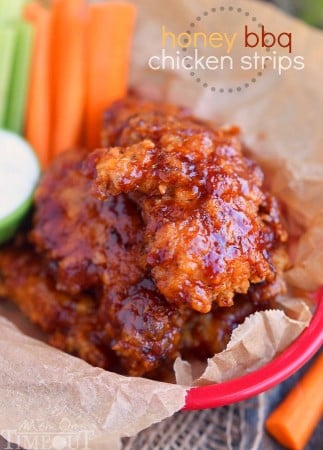 For all dinner recipes, go HERE.
For all dessert recipes, go HERE.
Sign up to get emails when I post new recipes!
For even more great ideas follow me on Facebook – Pinterest – Instagram – Twitter – Bloglovin'.
Have a great day!