This Turtle Cheesecake Trifle is filled with layers of caramel, chocolate, pecans, no bake cheesecake, and delicious pound cake!
Let's be friends! Sign up to get my new recipes in your inbox! Follow me on Facebook and Instagram too!
Let's celebrate National Pound Cake Day in style with Sara Lee!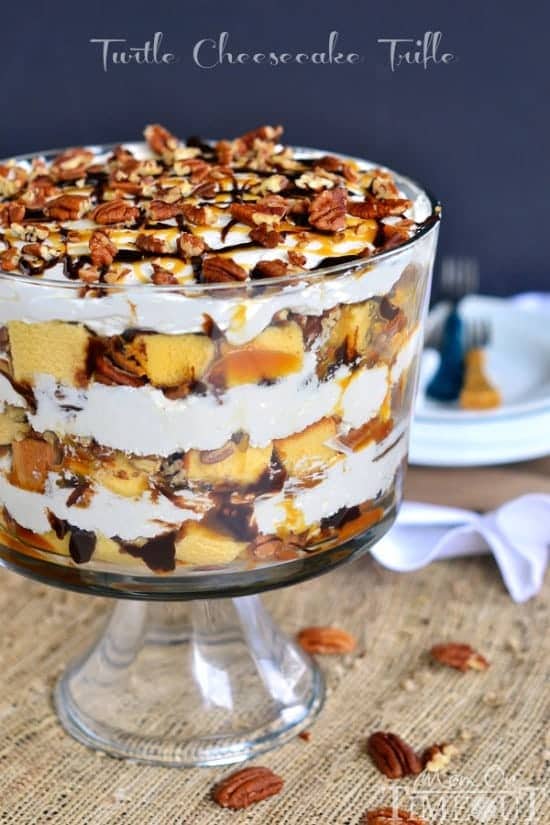 I am totally in love with this trifle you guys! Trifles are pretty much the EASIEST dessert ever and they are always show stoppers.  Layered desserts always have that WOW factor that makes them great for get togethers and parties.  Or, if you just feel like making something special!
This trifle is something special for sure.  I started with Sara Lee pound cake and then layered on the turtle goodness in the form of caramel, chocolate, chopped pecans and no bake cheesecake.
Yeah. It just doesn't get any better.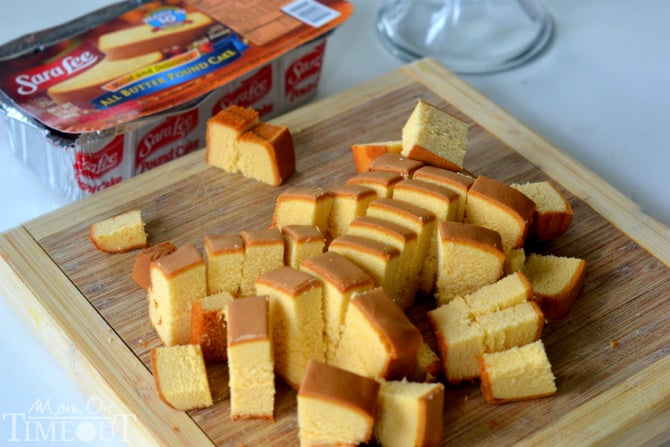 The pound cake provides the perfect base for this trifle.   It's super moist and dense enough that it can hold it's own when it's topped with layers and layers of ooey, gooey awesomeness.  It layers so perfectly and I love using Sara Lee pound cakes because they are SO convenient and delicious!  When I'm making a trifle, I want it to be quick and easy – no fuss.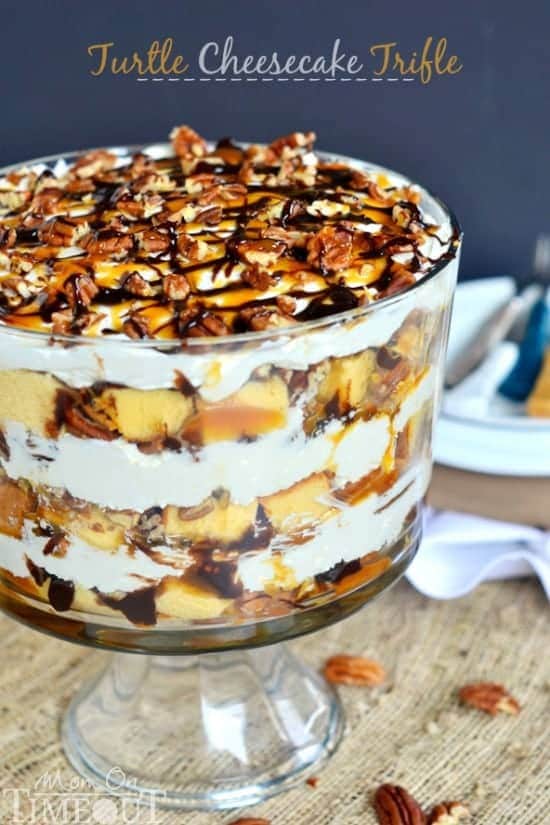 I used caramel ice cream topping and hot fudge sauce in between each layer.  I just drizzled it on, and then sprinkled on the chopped pecans.  The pecans provide texture, crunch, and interest to this trifle. YUM!
Next is that ultra-creamy cheesecake layer that just melts in your mouth with each bite.  I didn't sweeten it too much because it's somewhat drenched in caramel and fudge sauce.  Perfection.
Layer after layer until we reach the top…
Some pretty drizzles of caramel and fudge and then a final smattering of pecans…voila!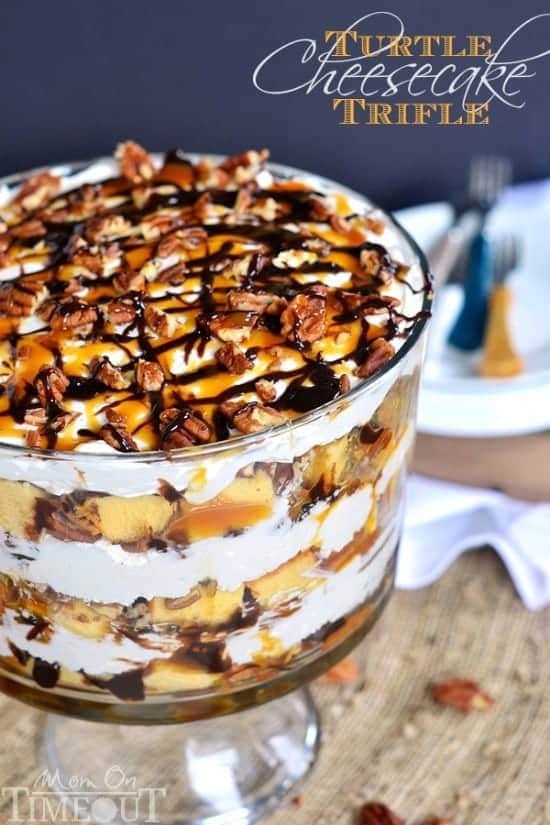 Now comes the best part…time to eat!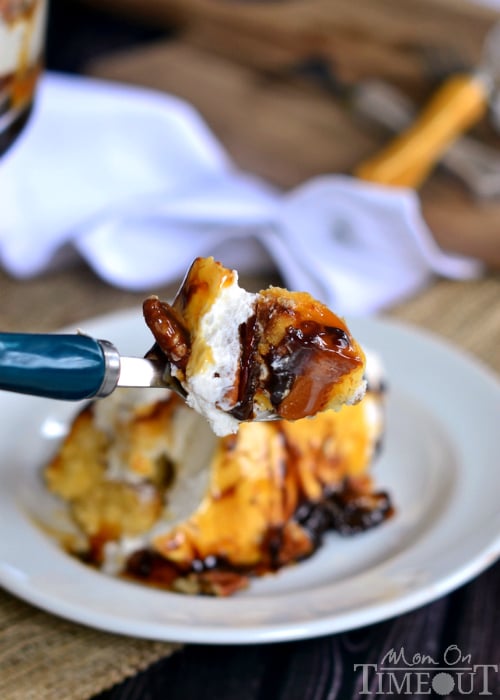 In celebration of National Pound Cake Day (hooray!), Sara Lee is giving away a $50 VISA Gift Card PLUS (2) Sara Lee free product coupons!  Woohoo! Enter via the Rafflecopter form below and good luck!
Make sure to connect with Sara Lee!
Website | Facebook | Twitter | Pinterest
Turtle Cheesecake Trifle
This Turtle Cheesecake Trifle is filled with layers of caramel, chocolate, pecans, no bake cheesecake, and delicious pound cake!
Ingredients
2 Sara Lee Pound Cakes (freezer section)
3 8 oz packages reduced-fat cream cheese, softened
1½ tsp vanilla extract
¾ cup sugar
12 oz Cool Whip
2 cups chopped pecans
10 oz caramel ice cream topping
10 oz hot fudge ice cream topping
Instructions
Beat cream cheese until light and fluffy.
Add in vanilla and sugar and continue beating until well combined.
Gently fold in Cool Whip.
Cut pound cakes into cubes.
Layer the trifle as follows:
Single layer of pound cake cubes, drizzle caramel and hot fudge on top of pound cake, sprinkle pecans, cheesecake, drizzle caramel and hot fudge, sprinkle pecans.
Repeat 3 times.
Chill until ready to serve.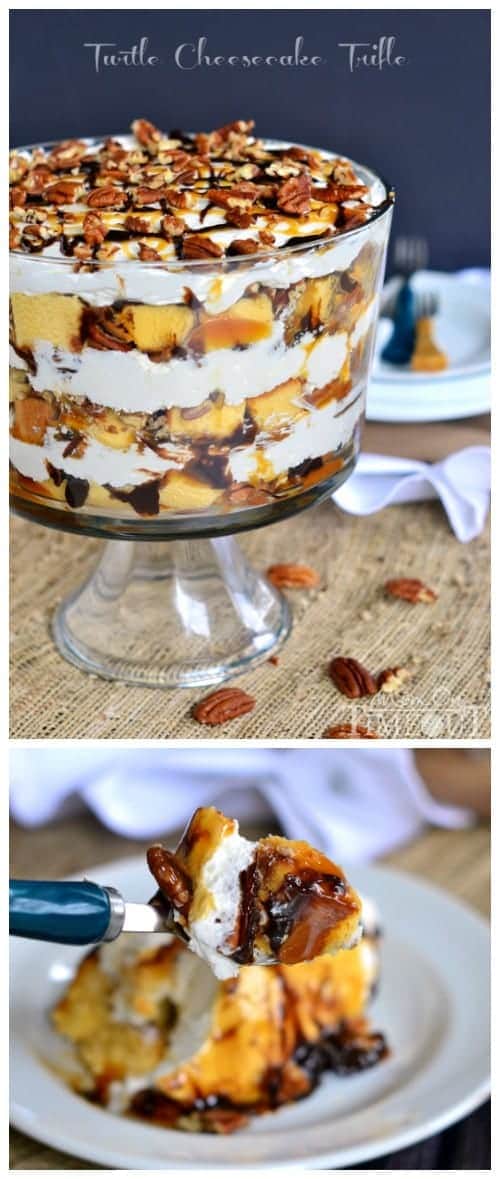 More easy desserts: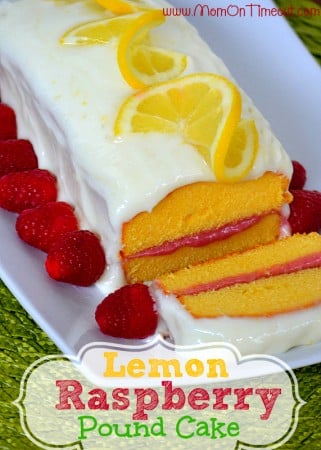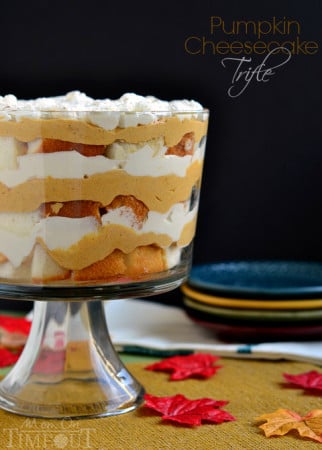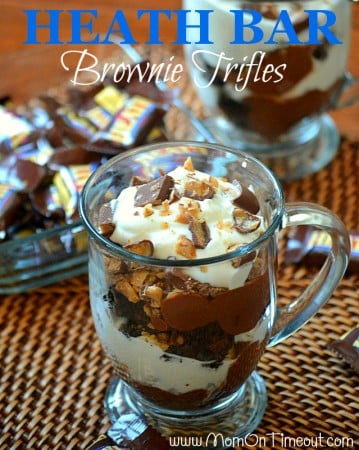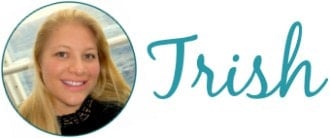 For all cake recipes, go HERE.
For all dessert recipes, go HERE.
Sign up to get emails when I post new recipes!
For even more great ideas follow me on Facebook – Pinterest – Instagram – Twitter – Bloglovin'.
Have a great day!