Satisfy your chocolate and peanut butter cravings in less than 30 minutes with these Reese's Chocolate Peanut Butter Bars!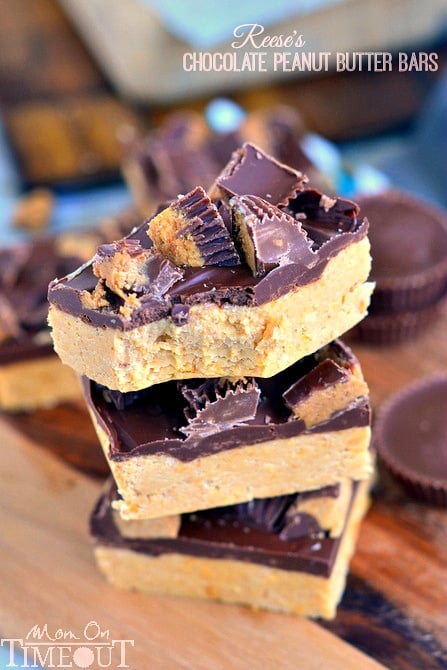 I know.  Back-to-back chocolate and peanut butter recipes.  What's a girl to do?  I've got an addiction and this is how I'm choosing to deal with it.  'Nuff said.
So after I made up a batch of my Nana's Chocolate Peanut Butter Crunch Balls I realized how good it felt to gently steer away from all things Christmas for a post.  I mean sure, peanut butter and chocolate is always welcome at Christmas, but the peanut butter balls weren't overtly Christmas-y.  You know, red and green sprinkles all over and stuff.  I liked it.  And I guess I was really missing my Reese's.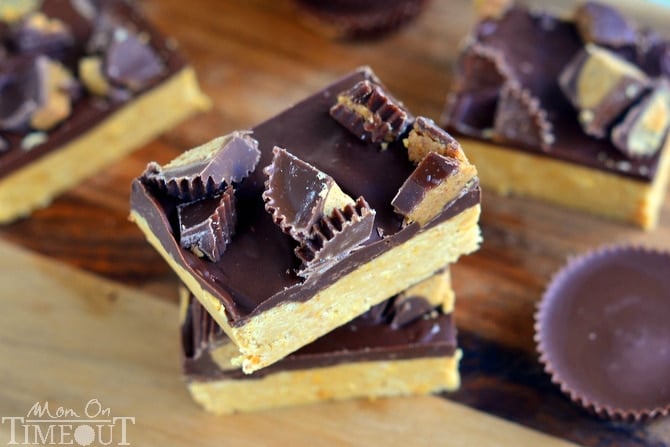 Don't freak out here.  I will be back with lots more Christmas treats, but for now, let's focus on these bars.  Besides for being inherently awesome due to the peanut butter and chocolate factors, these bars are also no-bake which makes them perfect year-round for chocolate and peanut butter addicted people.
Like me.
In a pinch, I can whip up a batch of these bars in under 30 minutes and that includes refrigeration time.  Not bad, right?  These also look pretty darn amazing on a Christmas cookie laden tray.  Trust me on this; they will go fast.
Reese's Chocolate Peanut Butter Bars
Ingredients
¾ cup crunchy peanut butter
⅔ cup graham cracker crumbs
2 cups powdered sugar
½ cup butter, melted
1 cup semi-sweet chocolate chips
2 Tbls creamy peanut butter
1 tsp butter
1 cup chopped Reese's peanut butter cups
Instructions
Line a 9x9 baking dish with parchment paper. Set aside.
Combine crunchy peanut butter, graham cracker crumbs, sugar, and butter in a large bowl.
Press into prepared dish.
Combine chocolate chips, creamy peanut butter, and butter in a microwave-safe bowl and microwave on high in 30 second intervals, stirring in between, until melted and smooth.
Spread melted chocolate mixture over peanut butter layer using an offset spatula.
Immediately sprinkle chopped Reese's over the top.
Refrigerate until chocolate has set.
Cut into bars and serve.
Store in an airtight container in the refrigerator.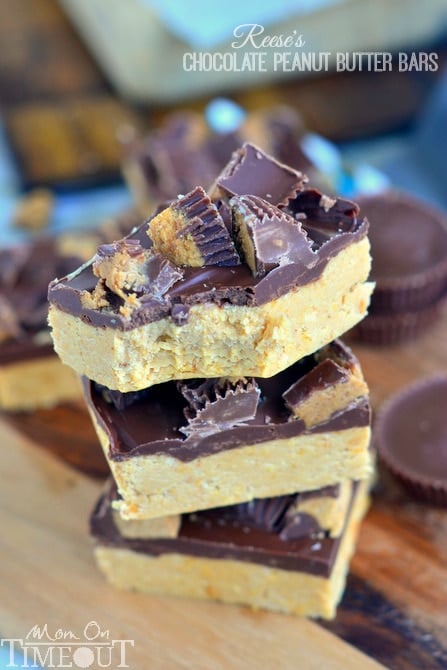 More Reese's recipes for you to enjoy: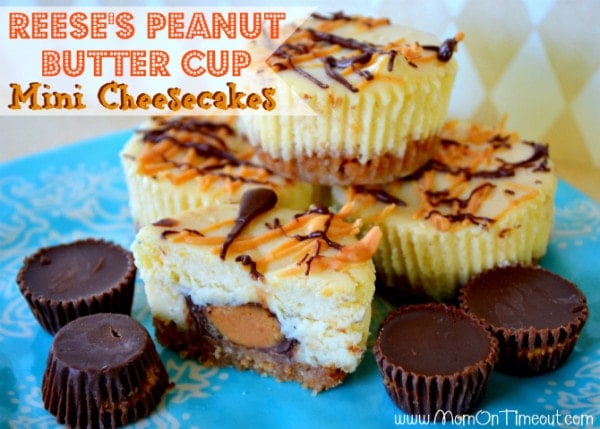 Reese's Peanut Butter Cup Mini Cheesecakes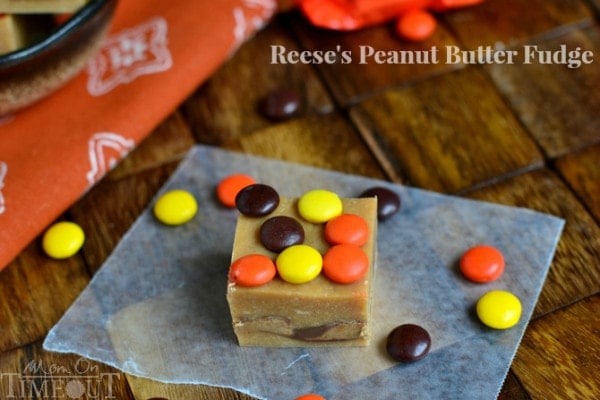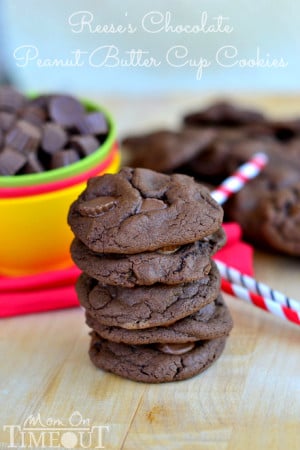 Reese's Chocolate Peanut Butter Cup Cookies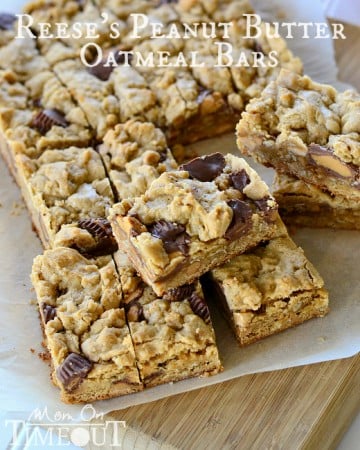 Reese's Peanut Butter Oatmeal Cookie Bars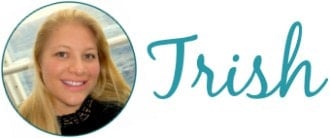 Connect with me!
 Linking up at some of these parties.