You're going to love the fabulous flavor and satisfying crunchy sweetness of this Peppermint Crunch Popcorn!  It takes just minutes to prepare and would make the perfect gift this holiday season!  Take this to your holiday party and let the compliments roll in!
Let's be friends! Sign up to get my new recipes in your inbox! Follow me on Facebook and Instagram too!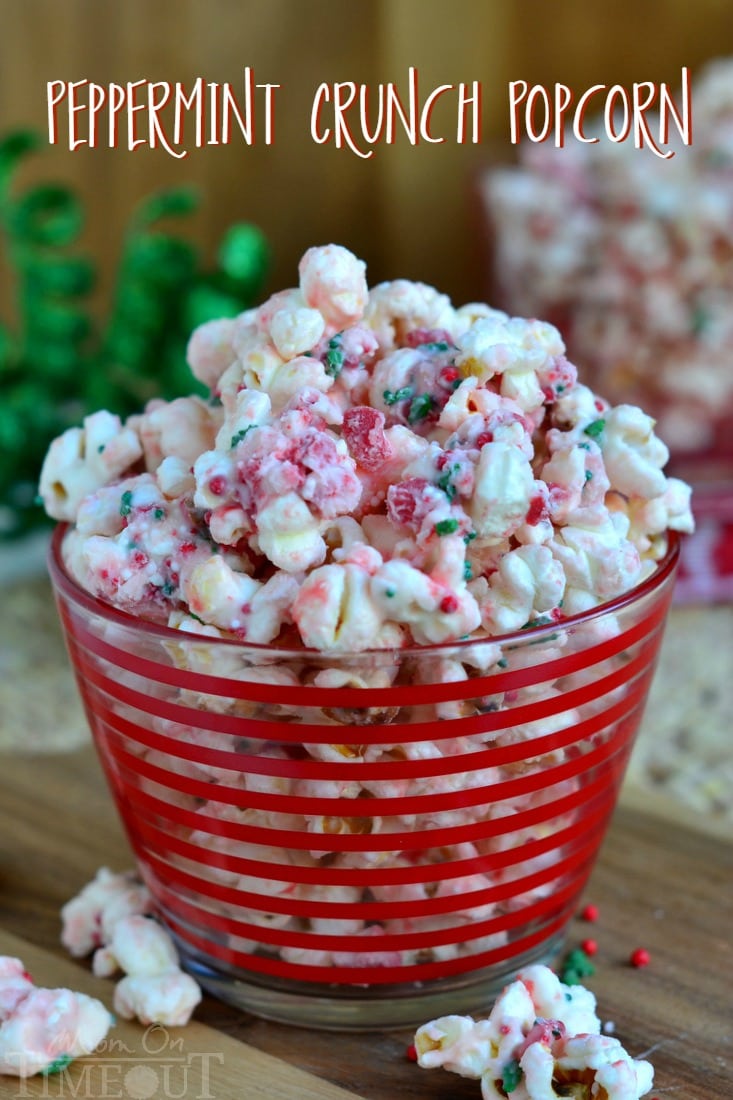 My first peppermint recipe of the season!!  I'm SO excited because I LOVE peppermint! It just screams Christmas and it's a surefire way to know that we are officially in the holiday season.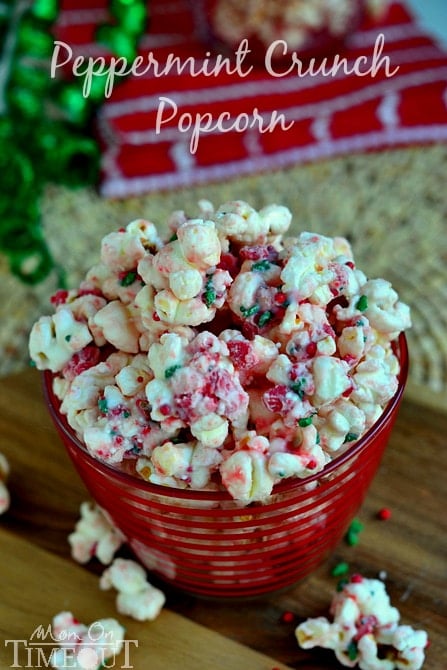 You are going to love how easy this recipe is and it's just perfect for kids!  Last year I shared my Marshmallow Peppermint Crunch Popcorn Ball Pops with you and in the interest of saving characters, I opted for a much simpler Peppermint Crunch Popcorn this year 🙂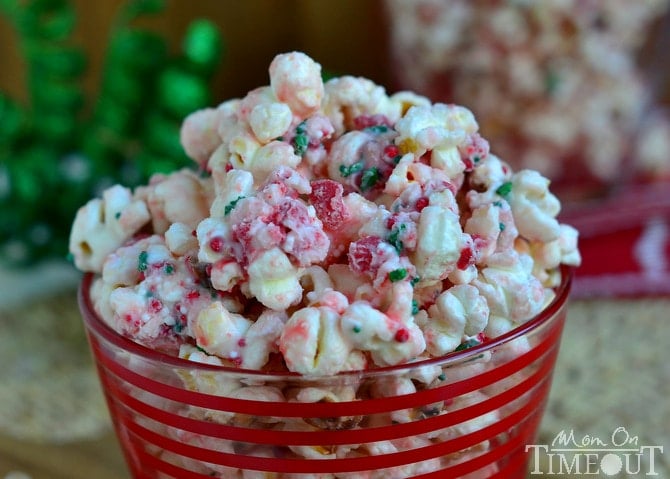 There isn't any marshmallow in this recipe but it's just as delicious and takes 15 minutes to pull together – INCLUDING popping the popcorn.  I love how festive it is with the sprinkles.  Of course, sprinkles make everything better.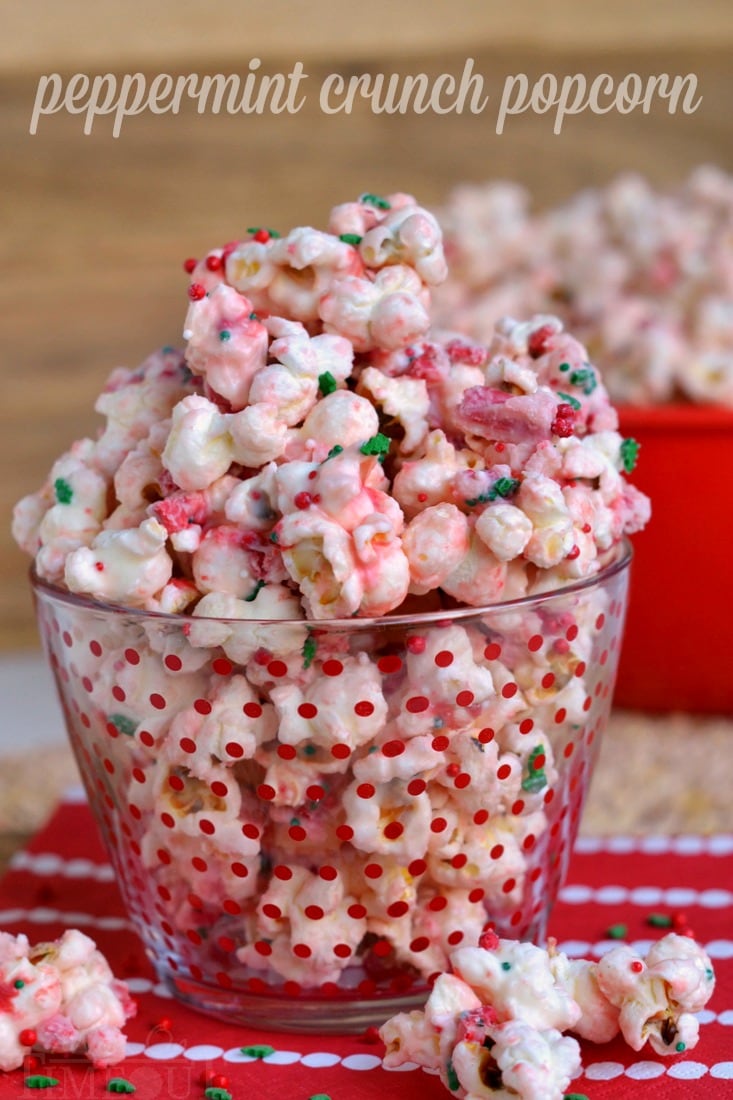 I used Andes Peppermint Crunch chips for the peppermint flavor and a little bit of peppermint extract.  The first go around without peppermint extract just wasn't pepperminty enough 🙂  I like using the Andes Peppermint Crunch Chips because they add all that amazing flavor and I don't have to worry about the sharp edges of crushed candy canes.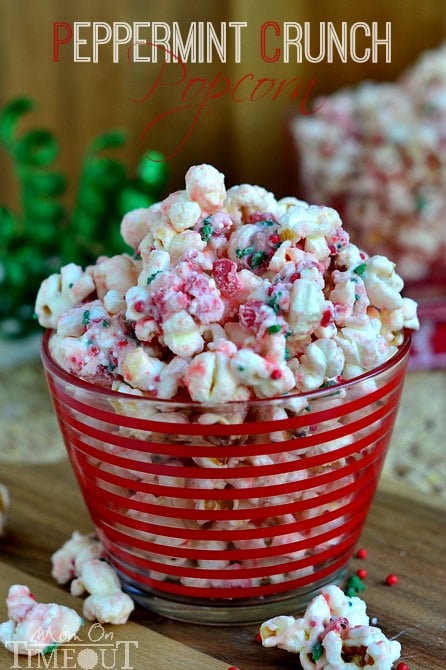 This delicious popcorn would make an excellent teacher's gift and is perfect for holiday parties!
Peppermint Crunch Popcorn
Ingredients
¾ cup unpopped popcorn
8 oz vanilla flavored candy coating or white chocolate chips
¼ tsp peppermint extract
1 cup Andes Peppermint Crunch baking chips
¼ cup assorted sprinkles (optional)
Instructions
Pop popcorn according to package instructions.
Melt candy coating according to package instructions.
Stir extract into candy coating.
Place popcorn in a very large bowl or a grocery store paper bag (not a lunch bag).
Combine popcorn, candy coating, and peppermint crunch chips, stirring until popcorn is completely coated. Sprinkle on sprinkles and stir.
Spread popcorn out on waxed paper and let cool.
Break apart into pieces and enjoy!

What are some of your favorite ways to enjoy peppermint during the holiday season?  Fudge? Cookies? Cheesecakes?  I love 'em all!
More holiday treats: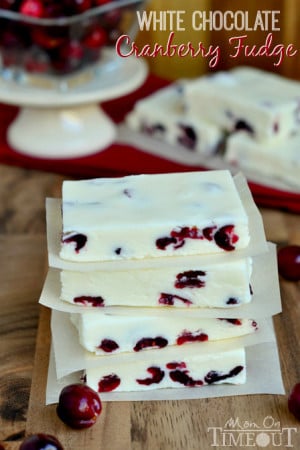 White Chocolate Cranberry Fudge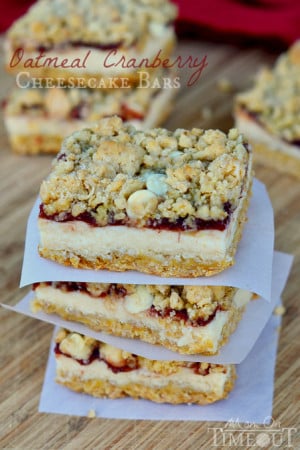 Oatmeal Cranberry Cheesecake Bars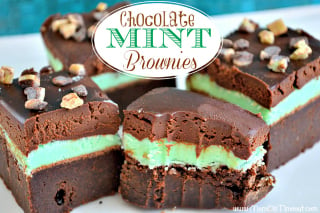 For all dinner recipes, go HERE.
For all dessert recipes, go HERE.
Sign up to get emails when I post new recipes!
For even more great ideas follow me on Facebook – Pinterest – Instagram – Twitter – Bloglovin'.
Have a great day!