A Grilled Peanut Butter Honey Banana Waffle Sandwich makes a delicious lunch or breakfast any day of the week!
Let's be friends! Sign up to get my new recipes in your inbox! Follow me on Facebook and Instagram too! Find me on Snapchat @momontimeout!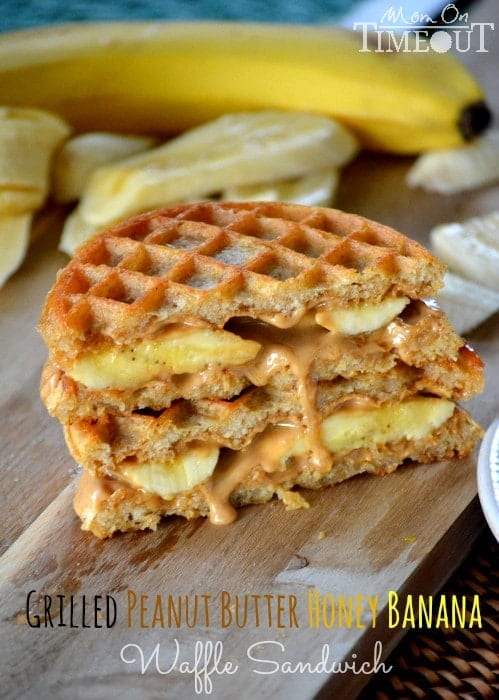 Today kicks off a week of waffles here at Mom On Timeout!  Let me tell you – my hubby and kids are super excited 🙂 We're starting the party right with these absolutely scrumptious Grilled Peanut Butter Honey Banana Waffle Sandwiches – yeah, it's a mouthful!  Gone is the boring PB&J for lunch!  We're turning up the heat with this grilled waffle sandwich and your kids are going to L.O.V.E. it!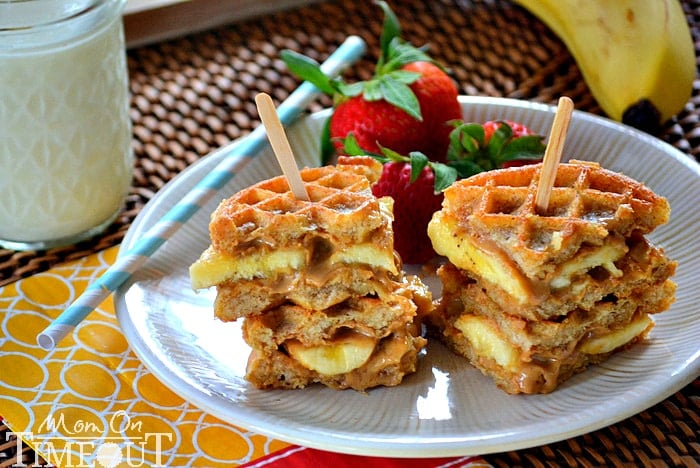 We used the Honey Oat Eggo waffles for this sandwich and it goes beautifully with the banana and peanut butter.  I also love that the waffles have whole grains which really round off this lunch.  Grilling the sandwich makes the peanut butter so soft and creamy and the little bit of honey makes the sandwich just a bit sweet – perfect for the kiddos!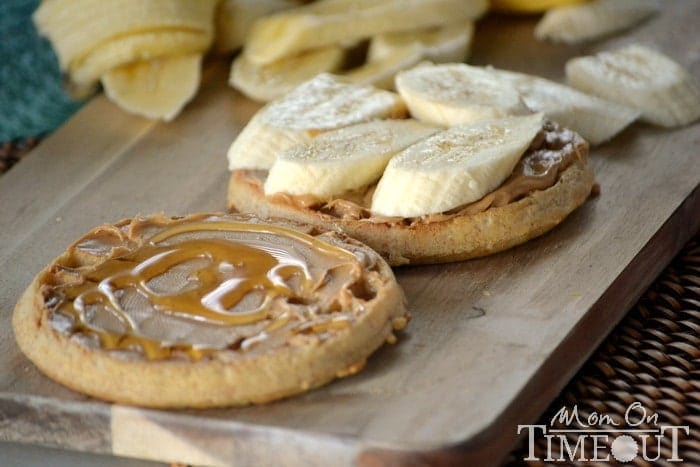 The sandwich gets lightly grilled and becomes absolute perfection!  Use crunchy or smooth peanut butter to suit your kid's preferences.  Don't you just want a bite right now??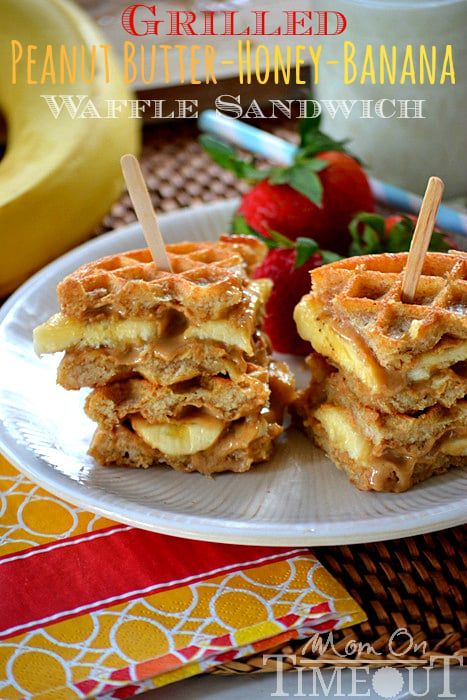 Bryce has asked that I serve this to him every day from now on – he's a big fan!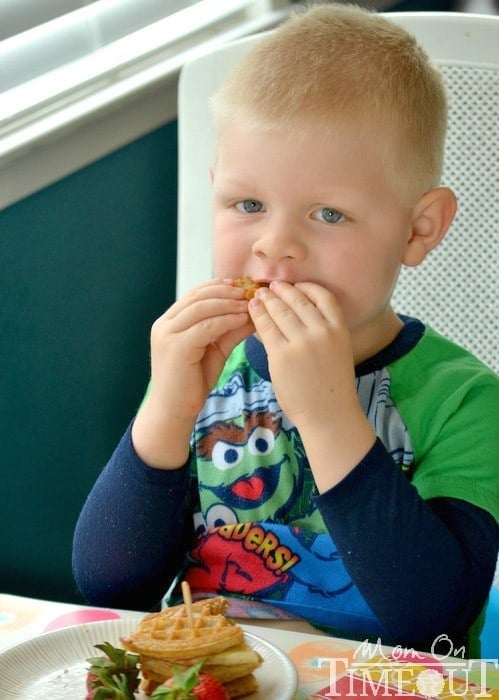 Grilled Peanut Butter Honey Banana Waffle Sandwiches
Ingredients
2 Eggo Honey Oat Waffles
2 Tbls peanut butter
½ banana sliced
1 tsp honey
1 tsp butter
Instructions
Prepare the waffles according to the package instructions.
Spread 1 tablespoon of peanut butter on each waffle.
Layer on the banana and drizzle on the honey.
Put the sandwich together and grill over a lightly butter hot griddle until golden brown.
Serve hot and enjoy!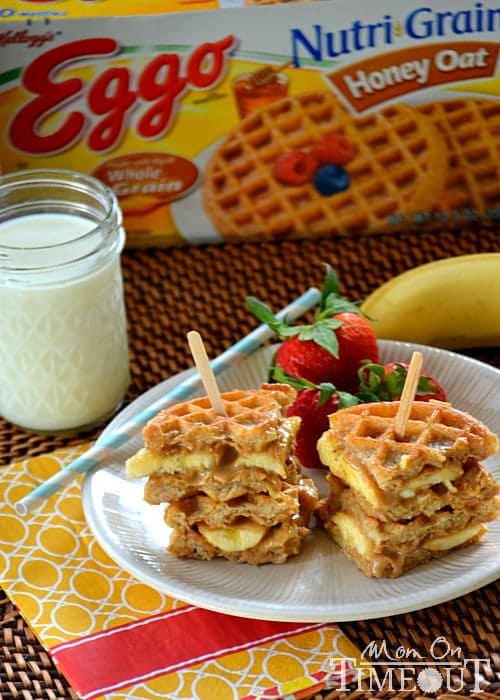 More waffle recipes from Waffle Week: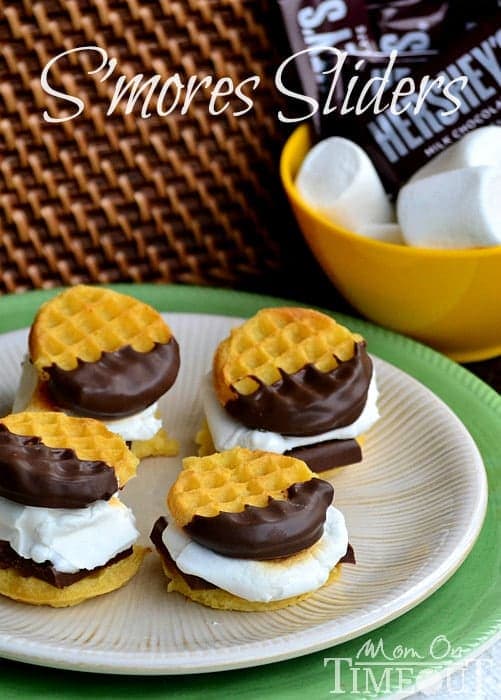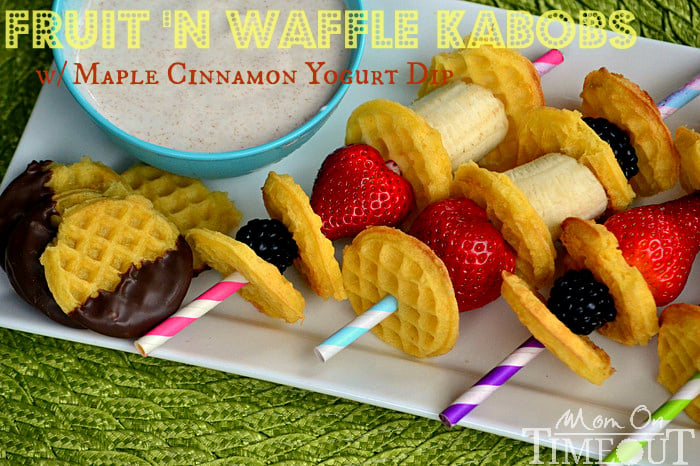 Fruit 'n Waffle Kabobs with Maple Cinnamon Yogurt Dip
Reese's Chocolate-Dipped Waffle Ice Cream Sandwich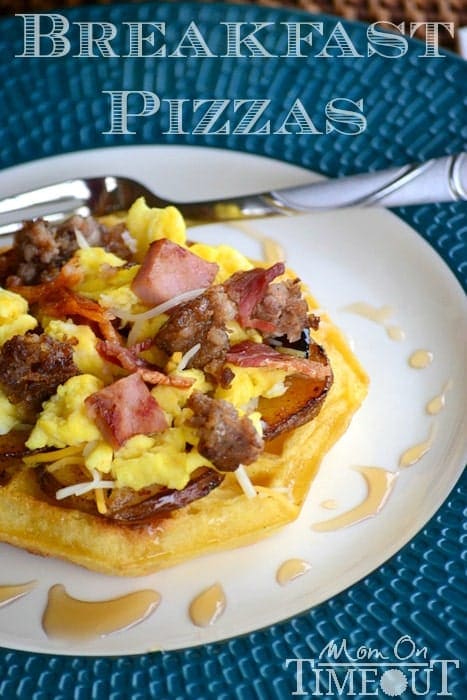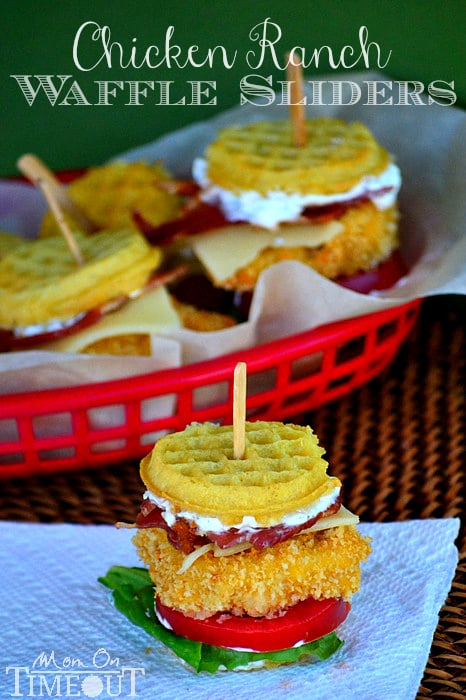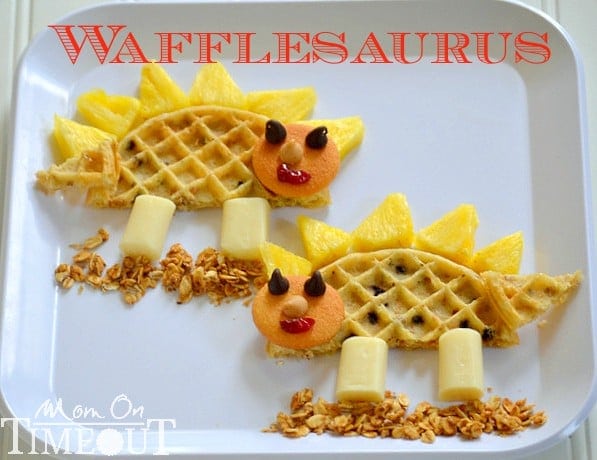 Wafflesaurus After School Snack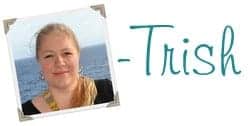 For all lunch recipes, go HERE.
For all dessert recipes, go HERE.
Sign up to get emails when I post new recipes!
For even more great ideas follow me on Facebook – Pinterest – Instagram – Twitter – Bloglovin'.
Have a great day!