These Halloween Spiral Slice and Bake Cookies are the perfect, easy treat for your Halloween celebrations!
Let's be friends! Sign up to get my new recipes in your inbox! Follow me on Facebook and Instagram too!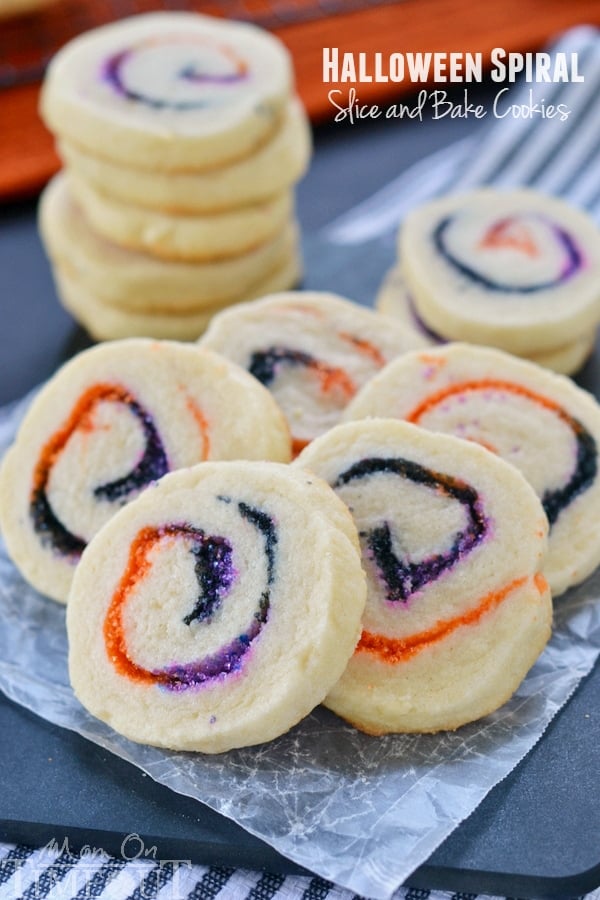 I've got one more Halloween recipe here for you today! Spiral cookies are always a lot of fun and they are super easy to adapt to various holidays and celebrations.  All you have to do is change the color of sugar you use!  I've made rainbow pinwheel cookies and red, white and blue sparkler cookies for the 4th of July and both were huge hits.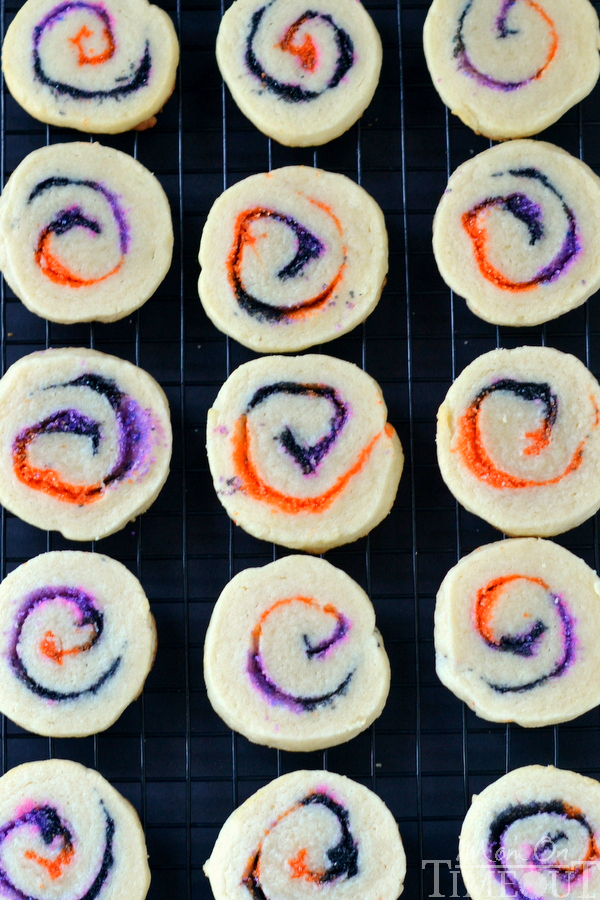 I went with orange, purple and black for Halloween and I have to say that I just adore how they turned out!  If you can't find the color of sugar you need, check out my DIY Colored Sugar tutorial for some help.
Now there is really no rhyme or reason to my sugar placement but you an see I did kind of a patchwork quilt look here.  As long as you have large sections of color before rolling up the dough, the cookies will look fantastic.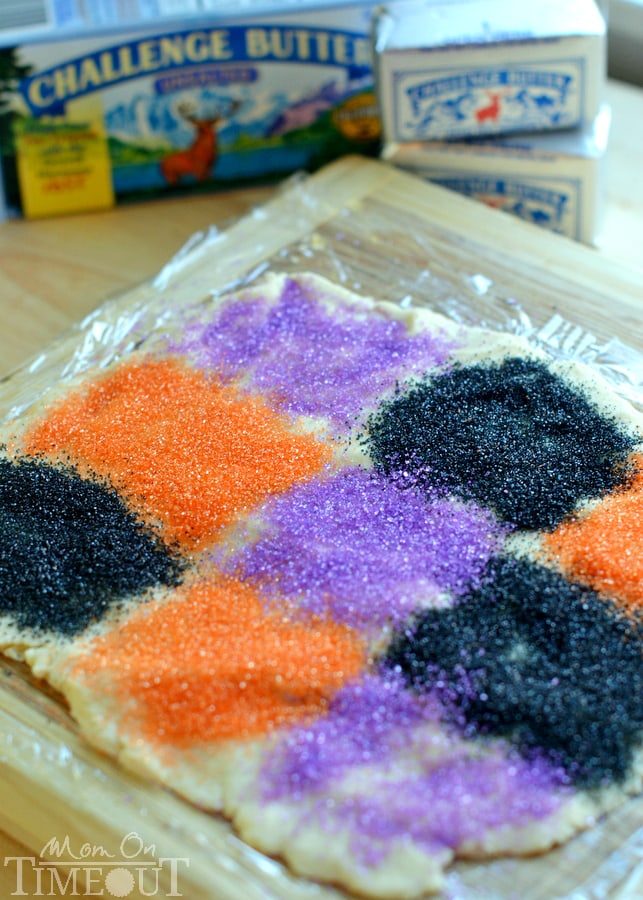 These cookies don't use a lot of ingredients (6 ingredients total – including the colored sugar!) so it's important to use the highest quality ingredients you can afford.  I used Challenge butter for these cookies. I love the quality and taste – so creamy and delicious!
After sprinkling the sugar in patches, roll up the dough like you would a cinnamon roll.
The dough gets thrown in the fridge for an hour or two…or three days if you run out of time like I did 😉  The cookies get sliced and bake up to this festive awesomeness: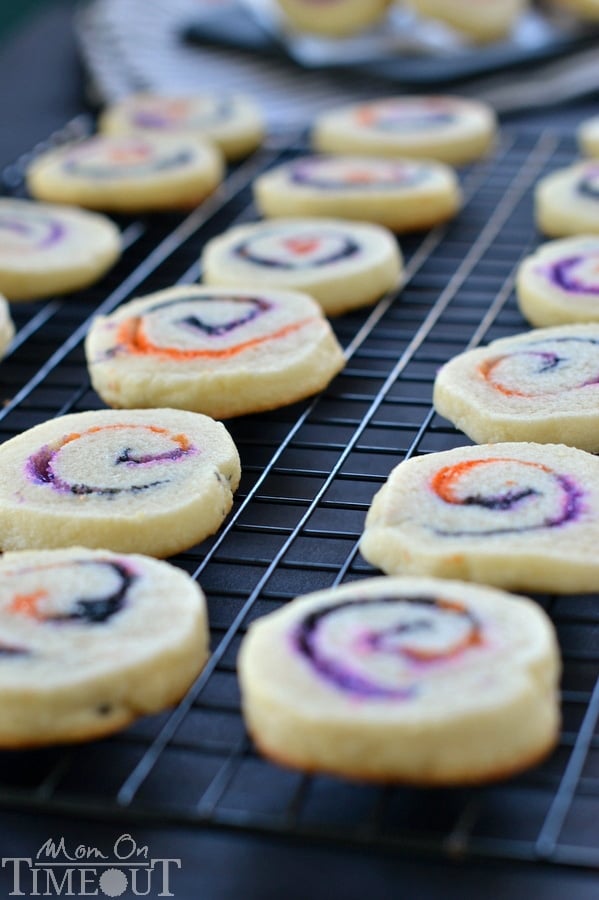 This recipe makes a lot of cookies (three dozen) which makes it perfect for classroom treats or parties.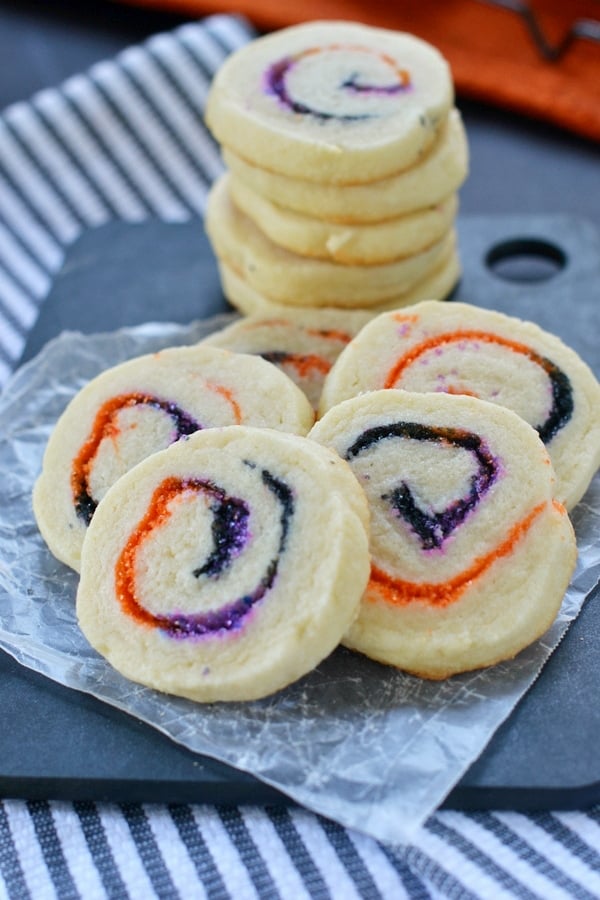 You'll notice that the recipe calls for almond extract.  It's almost magical what it does for these cookies.  Vanilla extract will work just as well but if you have almond extract on hand – give it a try.  You won't be disappointed!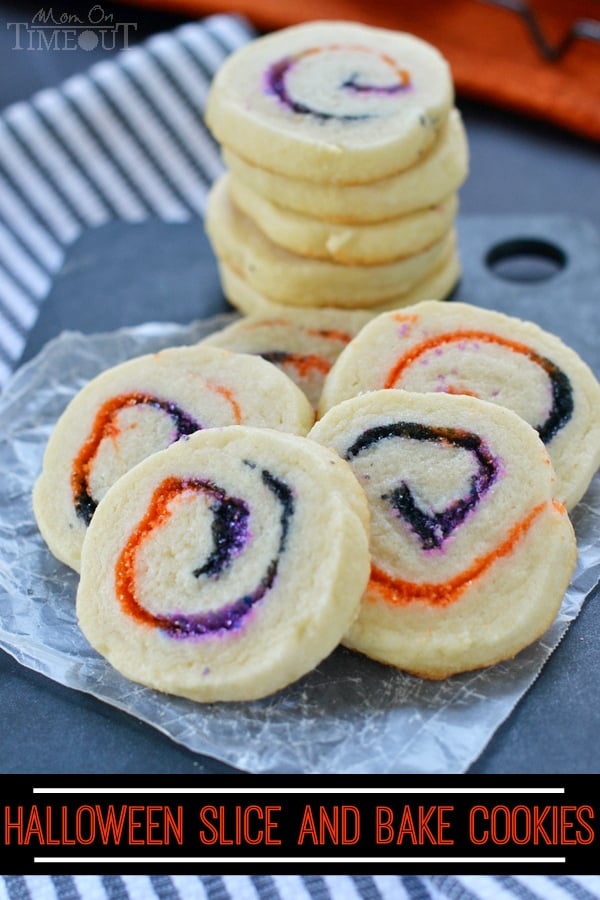 Halloween Spiral Slice and Bake Cookies
Ingredients
1 cup Challenge butter softened
1 cup sugar
¾ tsp almond or vanilla extract
1 egg, room temperature
2½ cups all-purpose flour
colored sugar (I used orange, black and red)
Instructions
Cream butter and sugar together.
Add egg and extract and mix until well combined.
Stir in flour, mixing until fully incorporated.
Divide dough in half.
Cover cutting board with plastic wrap and press out half of dough into an 8x8 square.
Sprinkle sugars onto the dough in patches.
Use the plastic wrap to to lift and roll up dough - just like sushi.
Repeat with second half and refrigerate dough rolls for 1-2 hours or until nice and firm.
Preheat oven to 375 degrees.
Line baking sheet with parchment paper.
Remove plastic wrap from rolls and cut into ¼ inch slices.
Place slices about 2 inches apart on cookie sheet.
Bake for 6-8 minutes or until edges just turn golden. Let cool for 1-2 minutes and remove to wire rack.

More Halloween treats you'll love: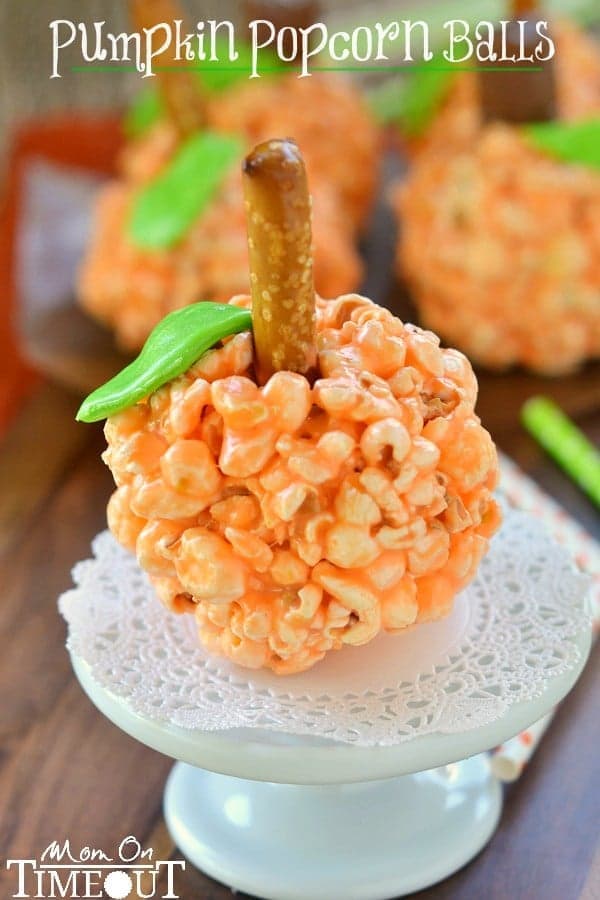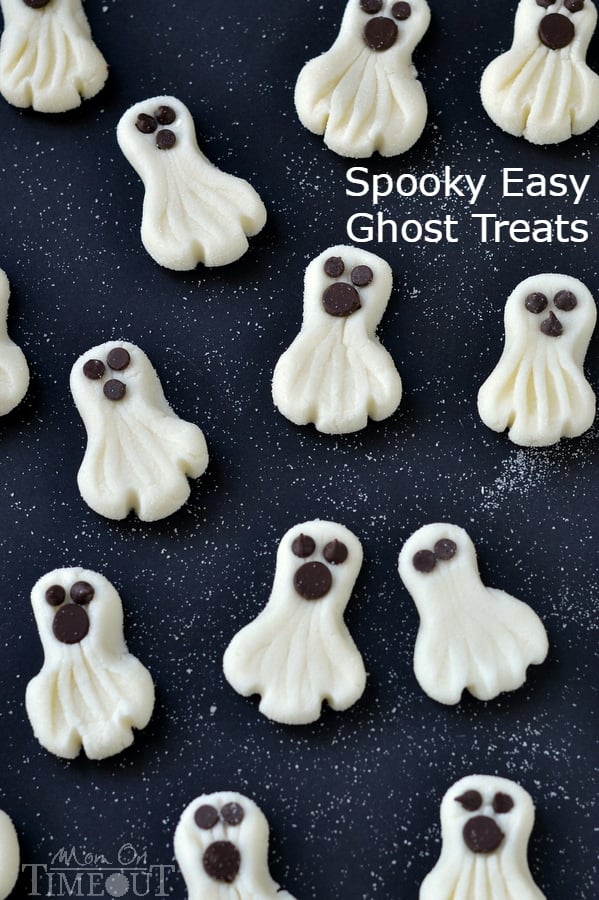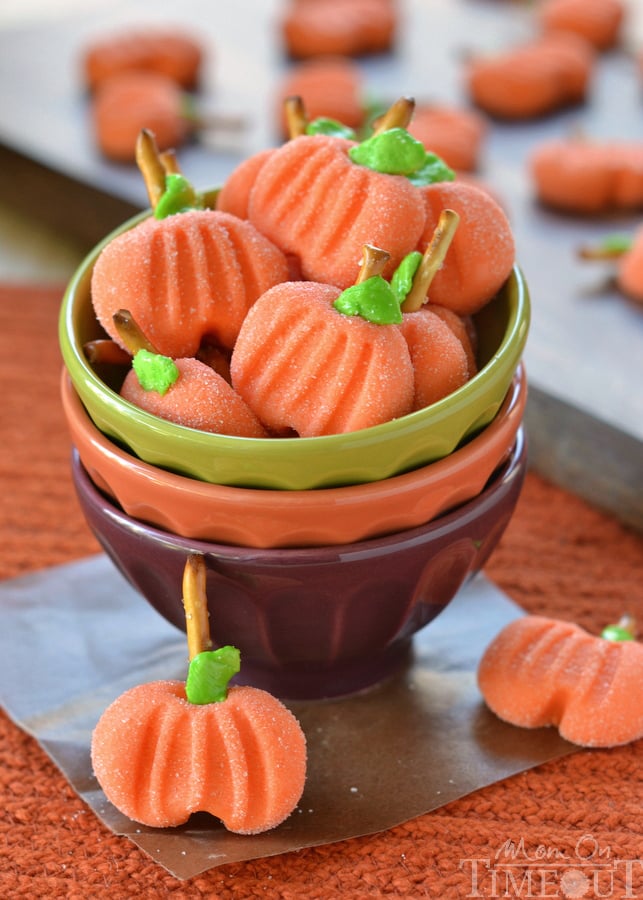 For all dinner recipes, go HERE.
For all dessert recipes, go HERE.
Sign up to get emails when I post new recipes!
For even more great ideas follow me on Facebook – Pinterest – Instagram – Twitter – Bloglovin'.
Have a great day!
Disclosure: I was compensated for this post by Challenge Butter.  All opinions are, as always, 100% my own.