This easy Raspberry Peach Crumble is the perfect summer treat! Fantastically easy and amazingly delicious – this is one dessert no one will be able to resist! Love peaches? Make sure to try this Peach Blueberry Pie and 3-Ingredient Coconut Peach Cooler – perfect for summer!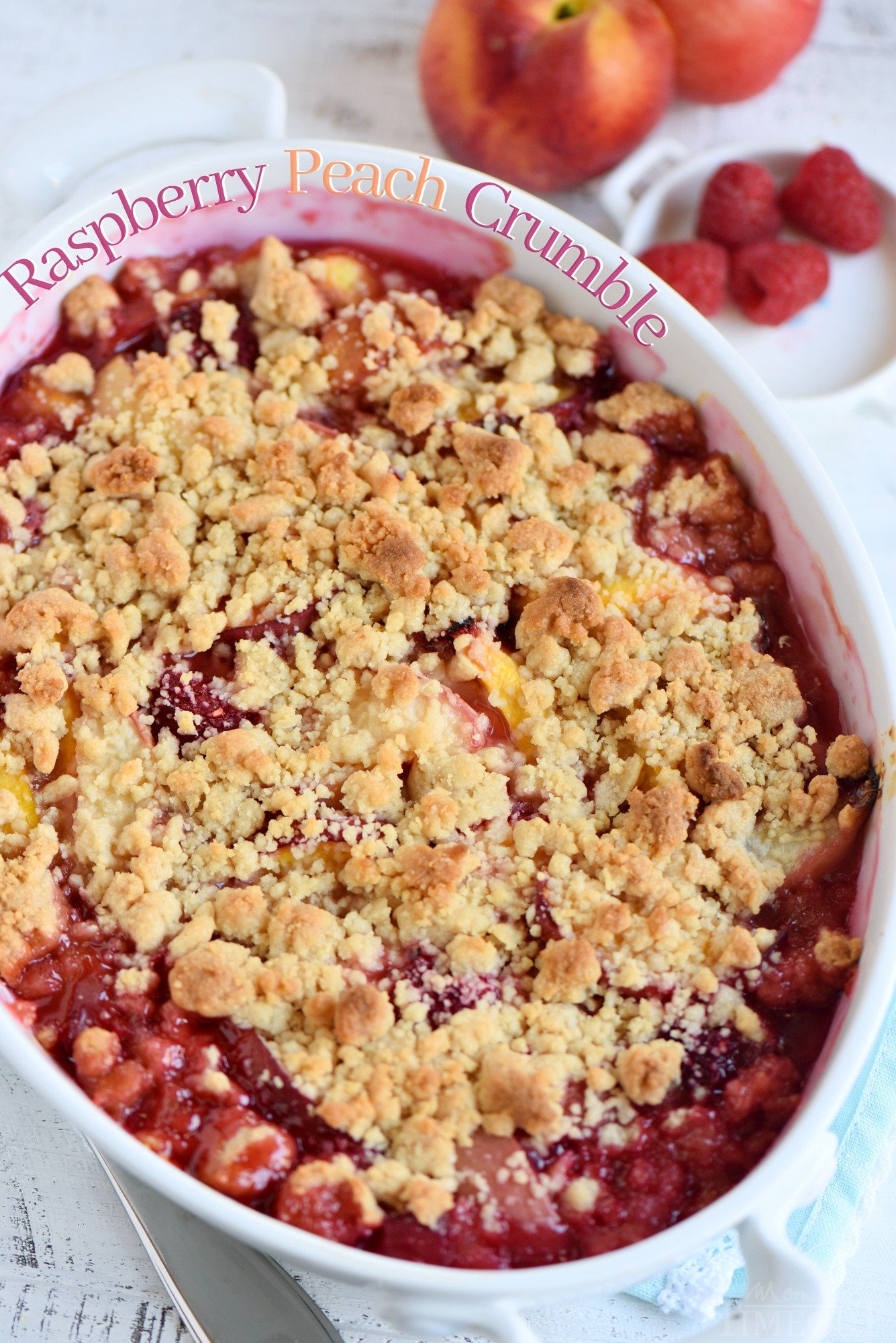 If you're not a crumble fan, I'm pretty sure this Raspberry Peach Crumble will make you one. So easy to make and just bursting with the sweetness of summer!
Ahhh summer time! It's finally here and the boys and I couldn't be more excited. We kicked off our summer vacation with a trip to Disney World and just got back a few days ago. Exhausted for sure but we had the most amazing time! Florida weather is so different from California weather and while I never quite got used to the humidity, I did fully appreciate the rain that occurred each day.
Reece and Bryce rode all the rides and all of Pandora was breathtaking. The colors were so vibrant and the attention to detail was evident everywhere we looked. We visited Animal Kingdom twice during our stay and Pandora was by far our favorite experience. Stunning!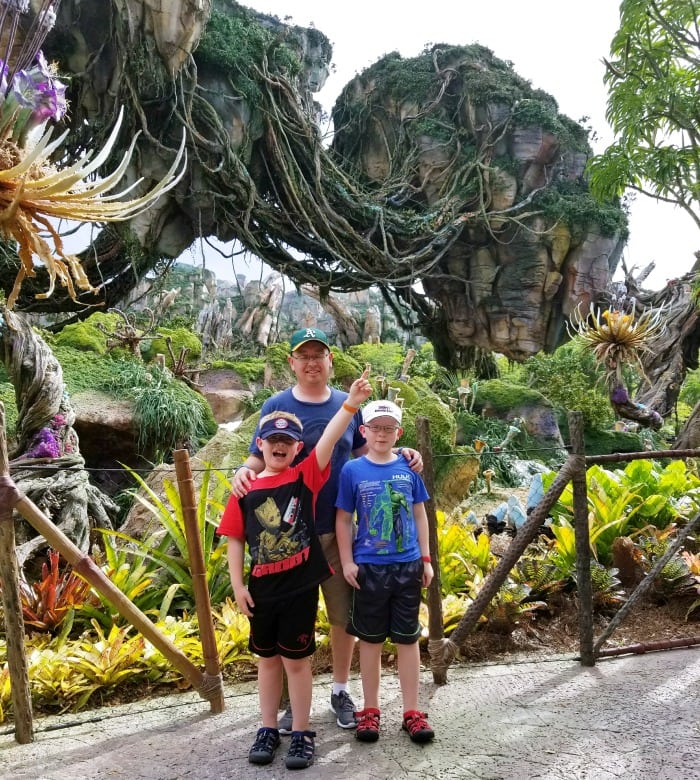 Taking Advantage of Seasonal Fruit
Anyways, we got back home and when I had the chance, I checked out the back yard and found almost all of our trees had ripe fruit on them just waiting to be picked. I headed straight for the peaches. We have this cool tree that has peaches, nectarines, and plums on it.
The nectarines and peaches almost always ripen at the same time while the plums ripen a good month later. It's kind of nice because the fruit lasts us almost all summer long.
I'm a huge fan of making use of seasonal fruit and veggies and crumbles and cobblers are the easiest desserts EVER so we make them a lot during the summer months.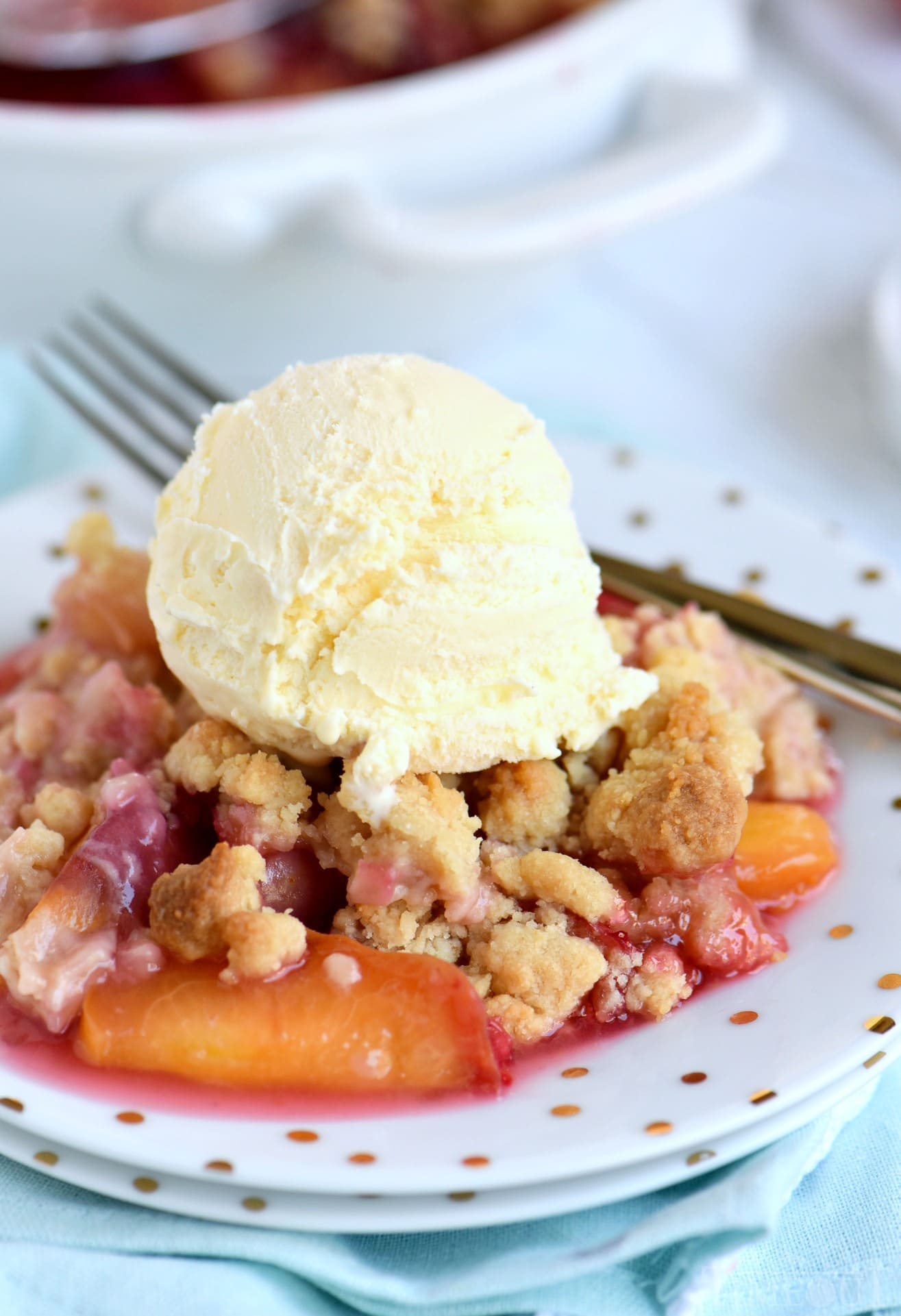 What Other Fruits Can I Use?
I made up this fantastic raspberry peach crumble recipe using a combination of the peaches and nectarines. You could use just one or the other if you prefer. Fruits that work in this crumble recipe include:
blackberries
plums
boysenberries
white peaches
nectarines
yellow peaches
raspberries
Do I Need To Peel the Peaches?
You'll notice that I didn't peel the fruit. I never do. I think it takes way too much time for a dessert that is supposed to be painless. The skin cooks down to almost nothing anyways and I've never once had any complaints. Plus, I love the color it adds!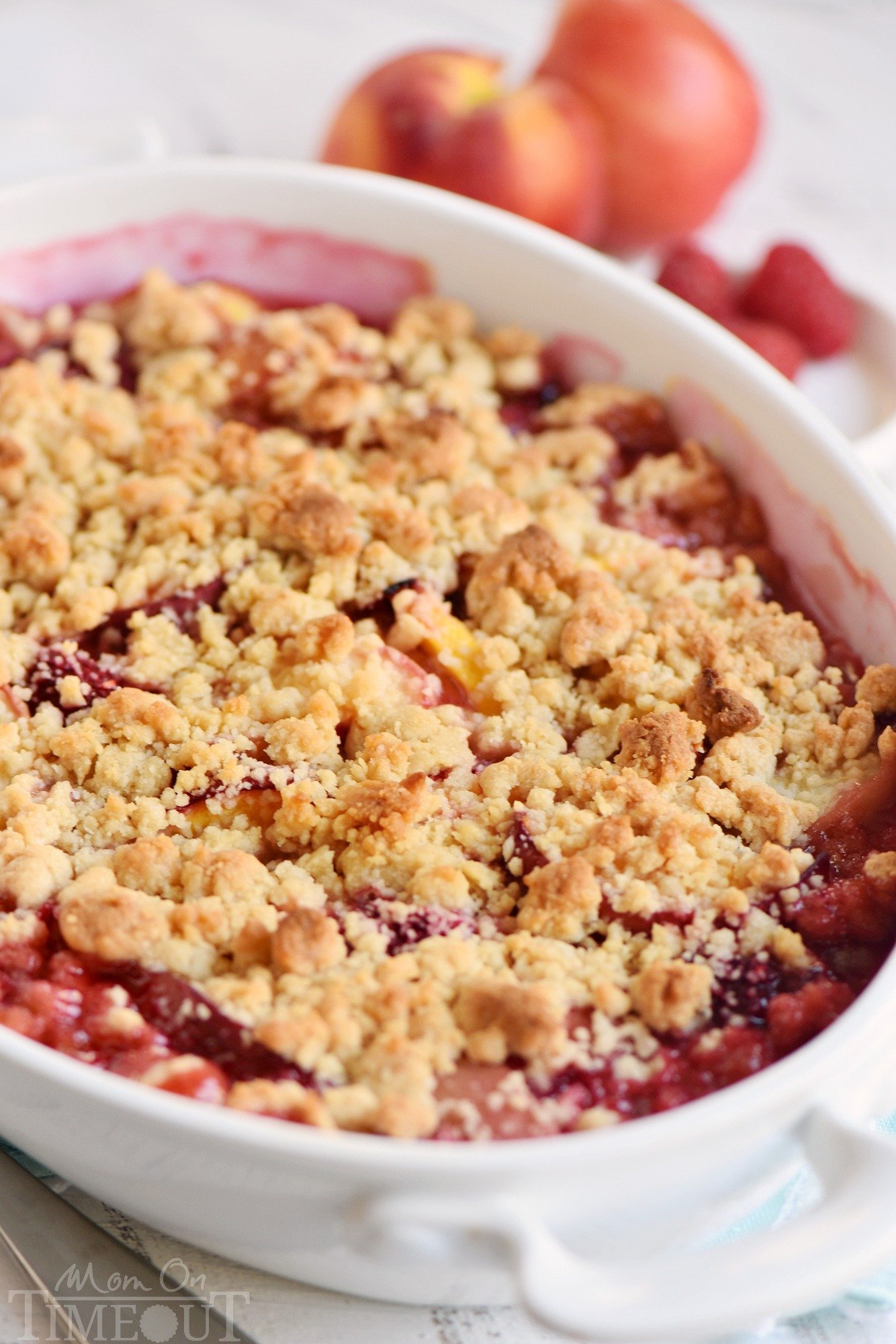 What Is In the Crumble Filling?
The peach crumble filling is a combination of peaches, nectarines, and raspberries. I add a little sugar to sweeten, a little corn starch to thicken, a little lemon juice to freshen and that's about it.
What About the Topping?
This recipe is for a peach crumble without oats. The crumble topping is super easy:
Butter
brown sugar
flour
salt
Mix until the pieces are sticking together and then sprinkle over the top of the filling. Bake until bubbling and serve with ice cream. Truly the perfect summer treat!
I'll leave you with this… don't forget the ice cream! This easy Raspberry Peach Crumble is fantastic on it's own but with ice cream? Fuggedaboutit.
More Summer Desserts
How To Make Peach Crumble
Raspberry Peach Crumble
This easy Raspberry Peach Crumble is the perfect summer treat! Fantastically easy and amazingly delicious - this is one dessert no one will be able to resist!
Ingredients
6

cups

peaches

or nectarines cut into slices

1

cup

raspberries

3/4

cup

sugar

1

tbsp

lemon juice

4

tsp

corn starch

1/2

tsp

salt
Crumble Topping
6

tbsp

unsalted butter

room temperature

1/4

cup

brown sugar

1

cup

flour

1/2

salt
Instructions
Preheat oven to 375F. Lightly spray an 8 or 9-inch baking dish and set aside.

In a large bowl, combine peaches, raspberries, sugar, lemon juice, corn starch and salt.

Transfer to the prepared baking dish.
Crumble Topping
In a medium bowl, beat butter and brown sugar together until light and fluffy.

Add flour and salt and mix with a fork until crumbly. Use your hands if necessary.

Sprinkled crumbs over the top of the filling.

Bake for 45 minutes or until center is bubbling.

Let cool for 15 minutes before serving with ice cream.
Nutrition
Calories:
289
kcal
|
Carbohydrates:
51
g
|
Protein:
3
g
|
Fat:
9
g
|
Saturated Fat:
6
g
|
Cholesterol:
23
mg
|
Sodium:
149
mg
|
Potassium:
268
mg
|
Fiber:
3
g
|
Sugar:
36
g
|
Vitamin A:
643
IU
|
Vitamin C:
12
mg
|
Calcium:
21
mg
|
Iron:
1
mg
Originally published June 10, 2017.

More summer desserts!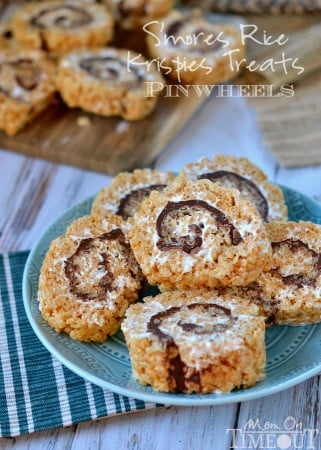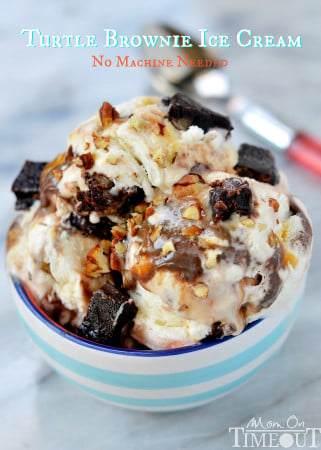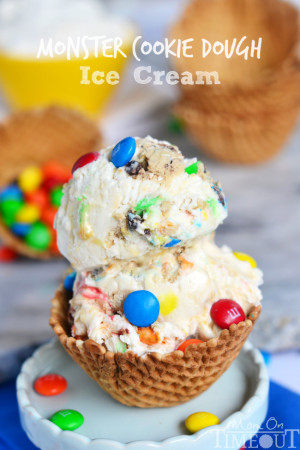 Monster Cookie Dough Ice Cream

For all cookie recipes, go HERE.
For all dessert recipes, go HERE.
Sign up to get emails when I post new recipes!
For even more great ideas follow me on Facebook – Pinterest – Instagram – Twitter – Bloglovin'.
Have a great day!