This Creamy Parmesan Corn Chowder is sure to delight and tantalize your tastebuds!  Made with roasted red bell peppers, parmesan cheese, and bacon!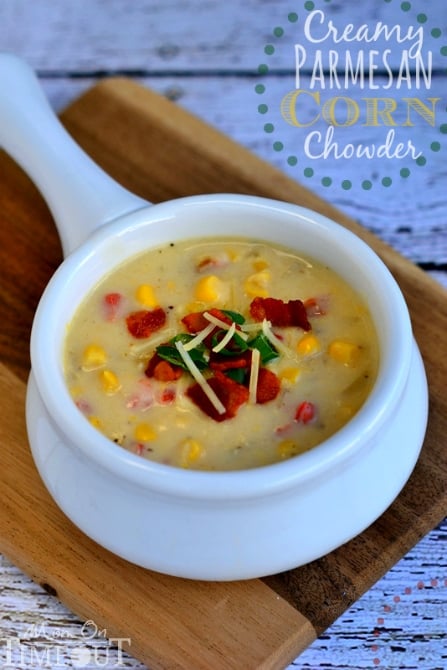 There's just something about January that screams SOUP TIME to me.  I think it's because we've finally settled down from Christmas and New Years, the candy is mostly gone from the house (mostly) and I just get those cravings to make something that is simple, nourishing, and warm for my family.  And nothing is more comforting than soup, right? Soups and slow cooker meals are what get me through the winter 🙂
Speaking of family, ours has been temporarily expanded to include my in-law's pet fish, ReeBry.  I'll give you a second to figure out where that name came from…(hint: think of my boy's names).  Betty and Lauren scheduled an impromptu trip to Peru…for a month.  That's just pretty much how they roll.  I can't wait to be retired!  Betty's brother is visiting Peru from Argentina and she didn't want to miss out on the chance to visit.  Kind of makes me thankful (and slightly less annoyed) at how close most of my relatives live to me.
You would think with that intro that I would be sharing some Latin-inspired dish today but no, I bring you corn chowder.  And that, my friends, is just how I roll.  BTW, who IS interested in some Peruvian dishes being shared here?  I've got some doozies but I don't know how open you all are to new cuisines…let me know and I'd be happy to share a few of Betty's easier recipes.
Anyways, back to the recipe I AM sharing today 🙂  This recipe is inspired from my Aunt Lana's Parmesan Corn Chowder recipe but I added some of my own flair to it.  Ya know, bacon, roasted red bell peppers and such 🙂 Basically, I kicked it up a  notch – or two.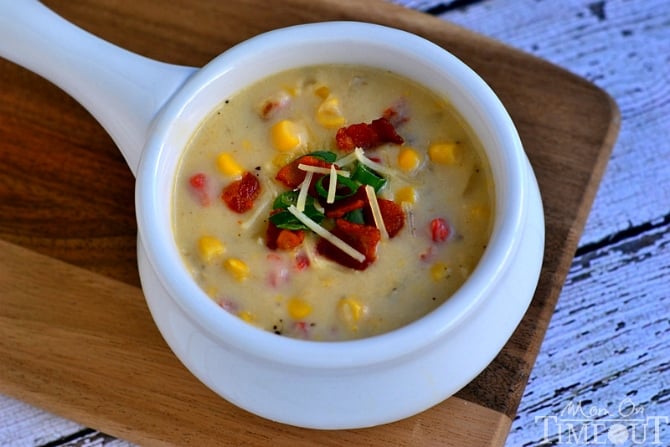 There is so much flavor in this chowder that I'd be shocked if you didn't go in for a second bowl.  I know we sure did!  The warmth and depth of flavor is what makes this chowder ultra-comforting and delicious.
Creamy Parmesan Corn Chowder is mild enough in flavor that even the boys loved it and despite Bryce asking if the green onions were grass…he ended up polishing off his entire bowl!  (He's in this phase where if it's green, he doesn't like it.  Fun, huh?)  The bacon adds a nice smokiness to this otherwise, pretty sweet chowder.  The roasted red bell peppers made it in because I LOVE them and they add a nice pop of color.
The best part is there aren't any fancy ingredients, everything here is stuff you probably already have in your pantry! The chowder takes less than an hour from start to finish and when it's done, your house smells like bacon and your belly will be begging you to grab a spoon.  Life just doesn't get any better 🙂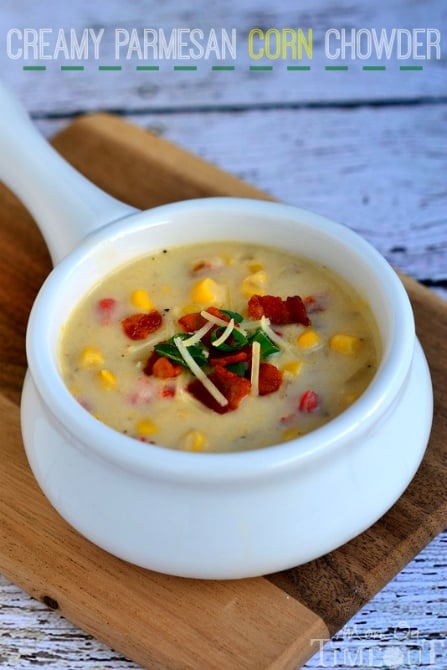 Save your favorite recipes to your personal recipe box with the 

  button on all my recipes! Create a Meal Plan out of your favorite recipes and the ingredients will automatically be added to your own Grocery Shopping List!
[amd-zlrecipe-recipe:217]
More comfort food to enjoy!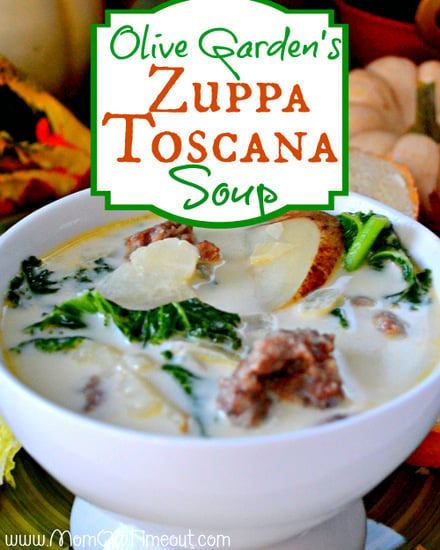 Olive Garden's Zuppa Toscana Soup
Broccoli, Bacon and Cheese Soup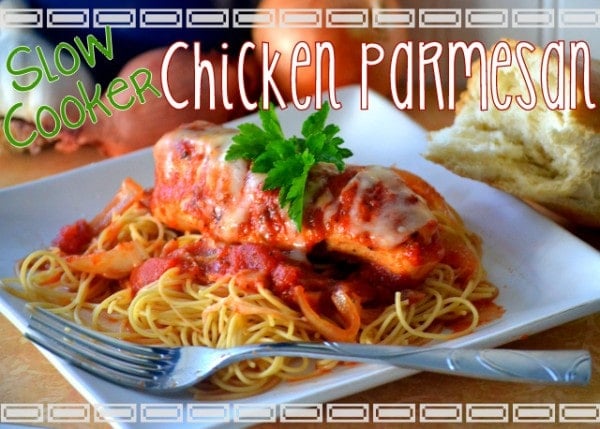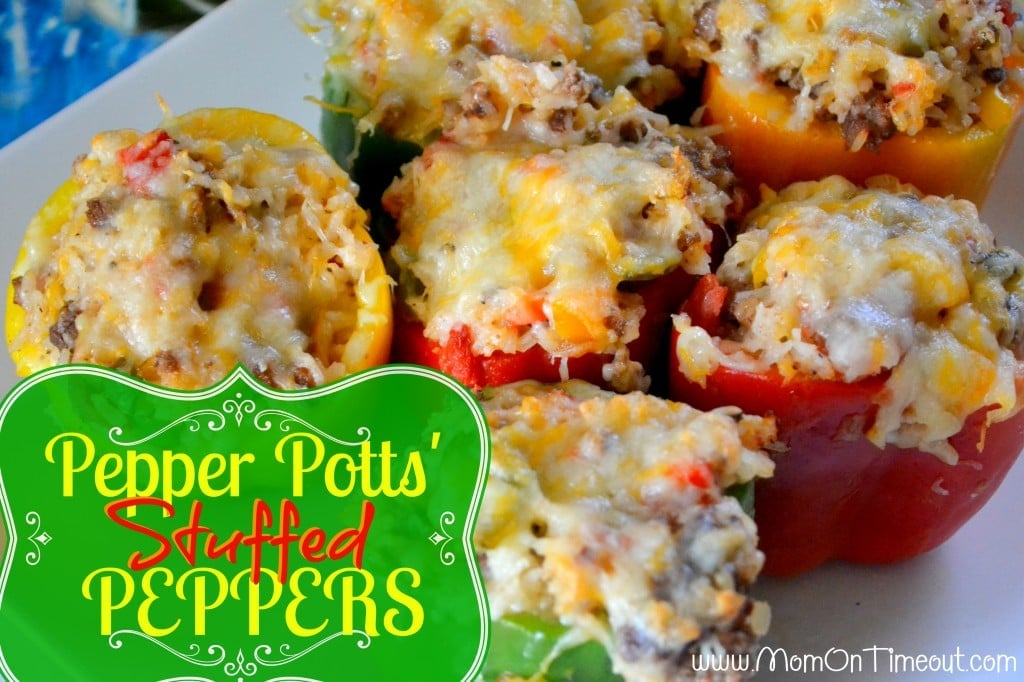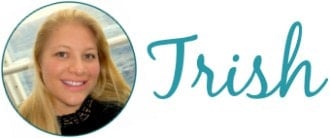 Connect with me!
 Linking up at some of these parties.