Add bold seasoning and flavor to just about any dish with this fantastic Cajun Spice Mix! Delicious on fish, chicken, potatoes and more!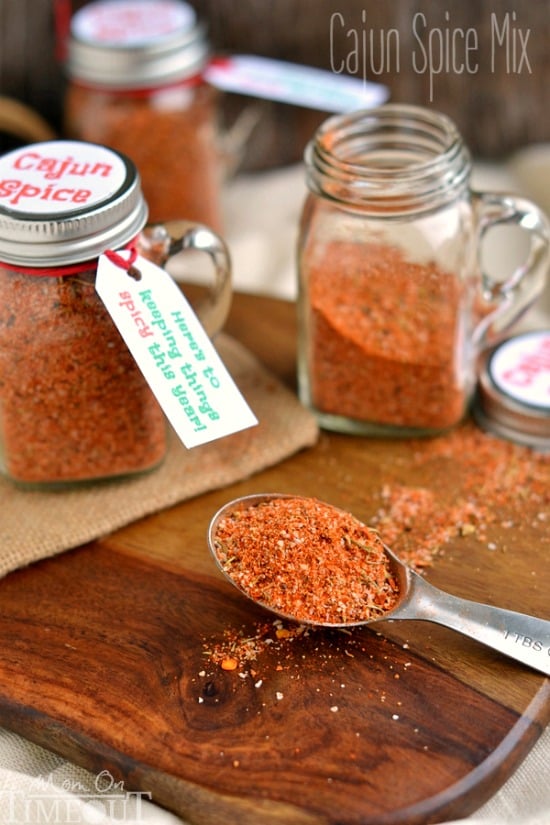 Cajun Seasoning
I like to spice things up…literally. It's funny how over the years I've gone from enjoying the more mellow flavors to really getting a kick out of the spicier side of life. Maybe my taste buds are dying off or maybe I've just really grown to love and appreciate the heat from spicy foods.
Reece is showing his Peruvian blood more and more. No, he's still super blonde and fair BUT man oh man does this kid love spicy food! He can't get enough of it. When we go to Chipotle he wants ALL the salsas on his burrito bowl and then grabs a bottle of hot sauce and liberally applies that to the whole bowl. And then usually goes back in for more.
This is proof that he's Chris's son. Not there was ever any doubt or anything 🙂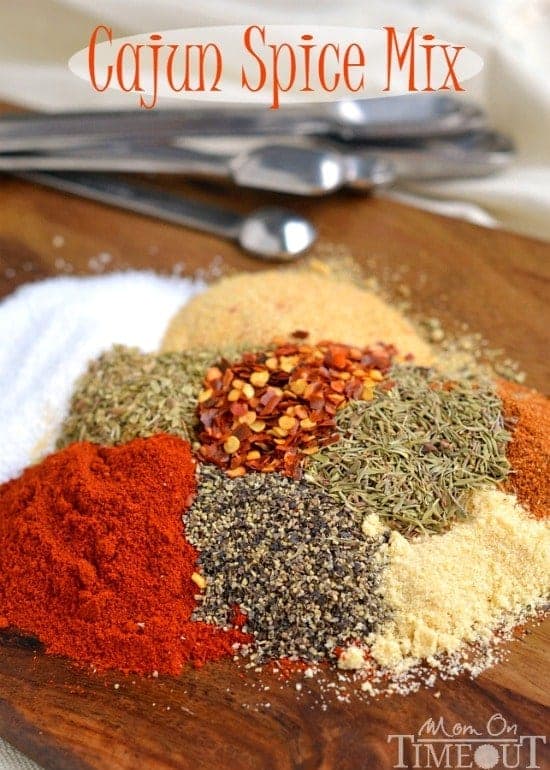 This Cajun Seasoning Mix is a great way to add bold seasoning and flavor to just about any dish – fish, chicken, potatoes – you name it!  It's super easy to make your own, and trust me, it's way better than just going with a store bought blend.
For Christmas this year, I made up a bunch of the cajun spice mix and bottled it in these adorable mason spice jars – so cute right?  I think this is the perfect gift for those people you have a hard time buying for…like all the men in my life. Such a cute stocking stuffer as well!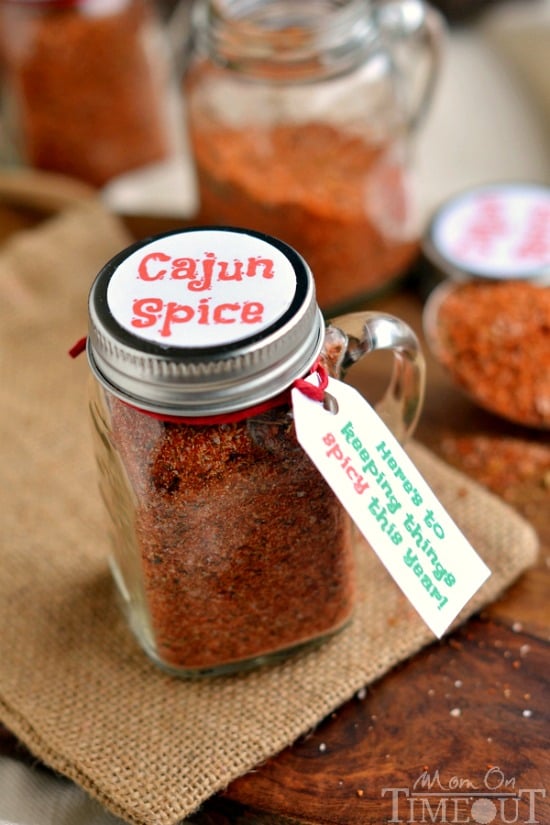 I printed out little labels and taped them to the top of the jar and then tied on a "Here's to keeping things spicy this year!" tag – easy and fun.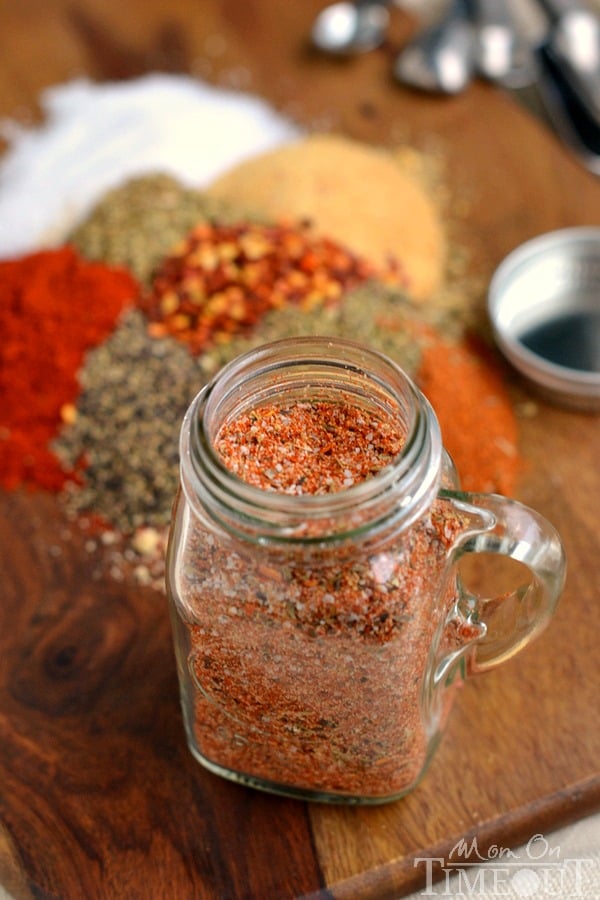 This Cajun Spice Mix is so versatile you'll find yourself pulling it from your spice cabinet time and again – just trying to keep things spicy!
Cajun Spice Mix
Ingredients
1½ Tbls kosher salt
2 Tbls garlic powder
2 Tbls + 1 tsp paprika
1 Tbls freshly ground black pepper
1 Tbls cayenne
1 Tbls onion powder
1 Tbls dried thyme
1 Tbls dried oregano
1-2 tsp red pepper flakes
Instructions
Combine all ingredients.
Use a funnel to pour into a spice jar or airtight container.
Use as needed.

Keeping it spicy!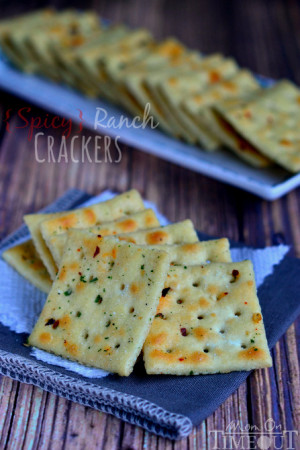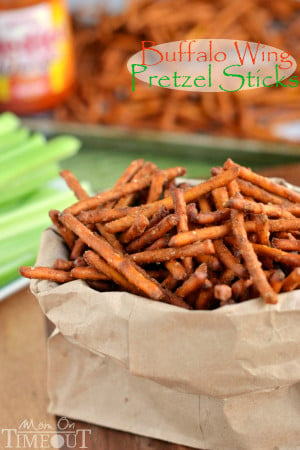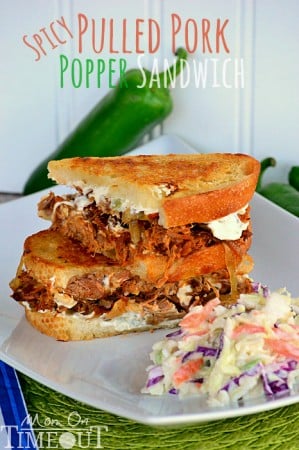 Spicy Pulled Pork Popper Sandwich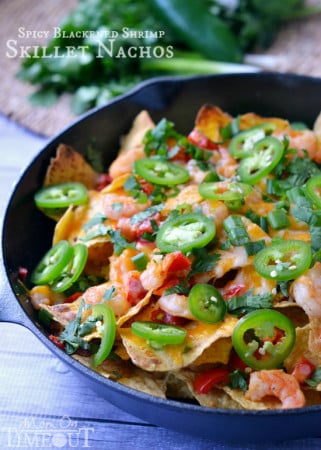 Spicy Blackened Shrimp Skillet Nachos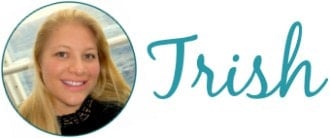 Connect with me!
 Linking up at some of these parties.