Braided, Yarn-Wrapped Plastic Easter Eggs are both fun and decorative!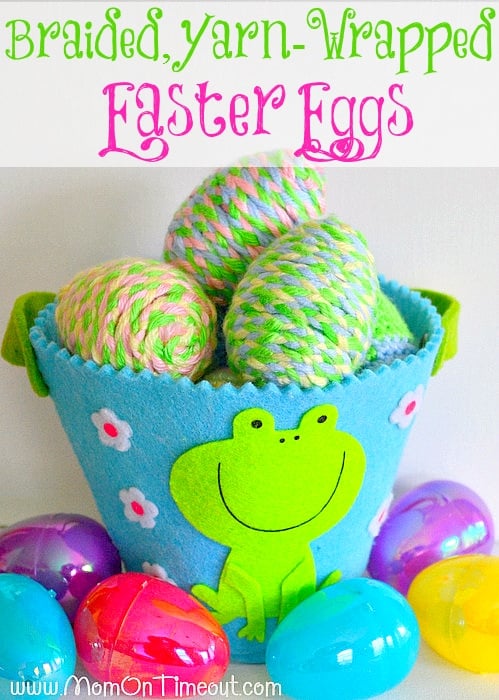 So I've got my yarn out and I figure I might as well use it! I came up with these Braided Easter Eggs. I braided yarn and then wrapped the Easter eggs in the braided yarn. So cute!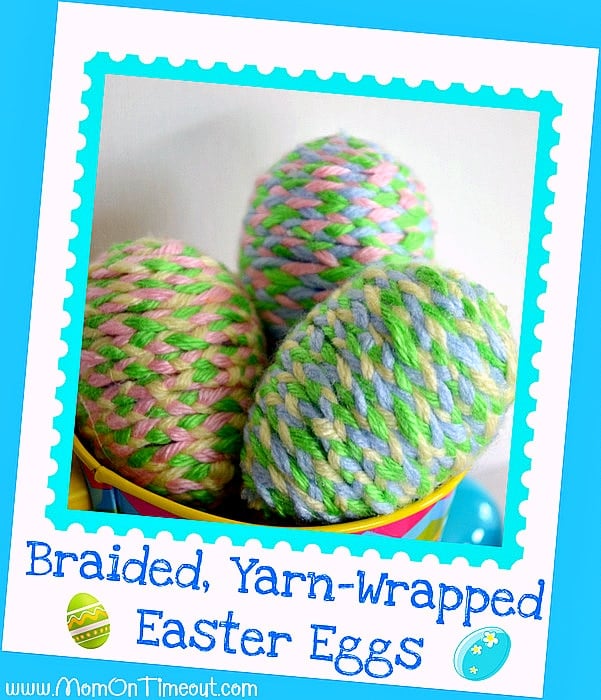 I didn't have any Styrofoam eggs on hand so I just used plastic ones – they're cheaper and work great! It doesn't really matter what color they are because they will be completely covered with the braided yarn.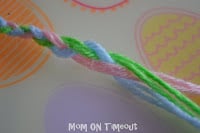 Cut 3 or 6 pieces of yarn equal lengths. I cut mine to about 7-8 ft and used about 6 ft of braided yarn for each egg. Using two strands of each color, braid the yarn. Every few seconds you will need to detangle the yarn or you will have a mess at the end. Trust me on this.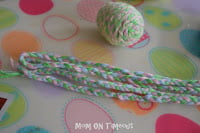 Once you have about 6 ft of braid you are ready to glue.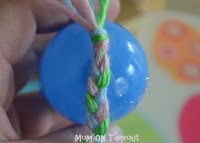 Starting at the end of the egg, glue the end of the braid using a nice amount of hot glue.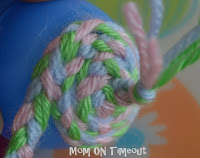 Continue working your way around the egg.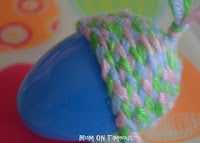 Gluing and braiding until you reach the other end of the egg.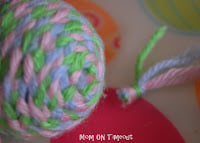 Trim off the excess and make sure all strands are glued onto the egg.
 The eggs don't take long at all to make and are so cute! Tons of texture and interest!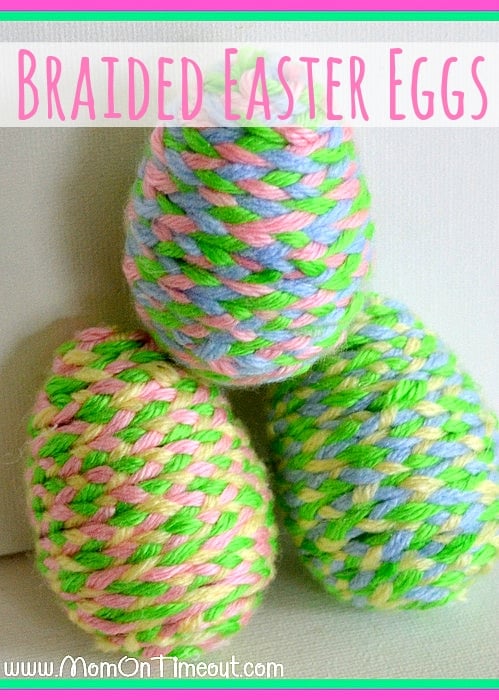 <><><><><><><><><><><><><><><><><><><><><>
More Easter crafts!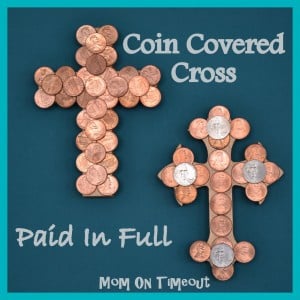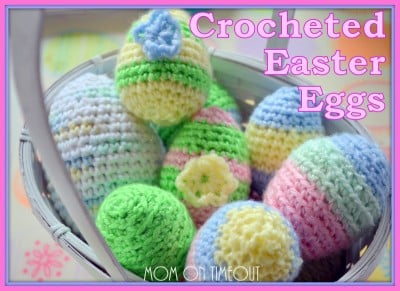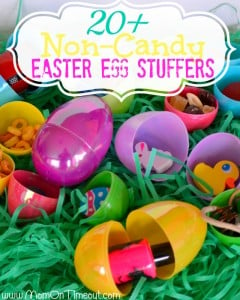 20+ Non-Candy Easter Egg Stuffers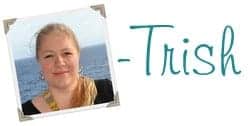 Connect with me!
Linking up here, Home Stories A2Z, Savvy Southern Style, and My Repurposed Life.