Blueberry Lemon Cream Cheese Muffins are the perfect way to start (or end) your day! Delicately moist and bursting with flavor, these muffins are topped with a refreshingly tart lemon glaze that's bound to make your mouth water.
Let's be friends! Sign up to get my new recipes in your inbox! Follow me on Facebook and Instagram too!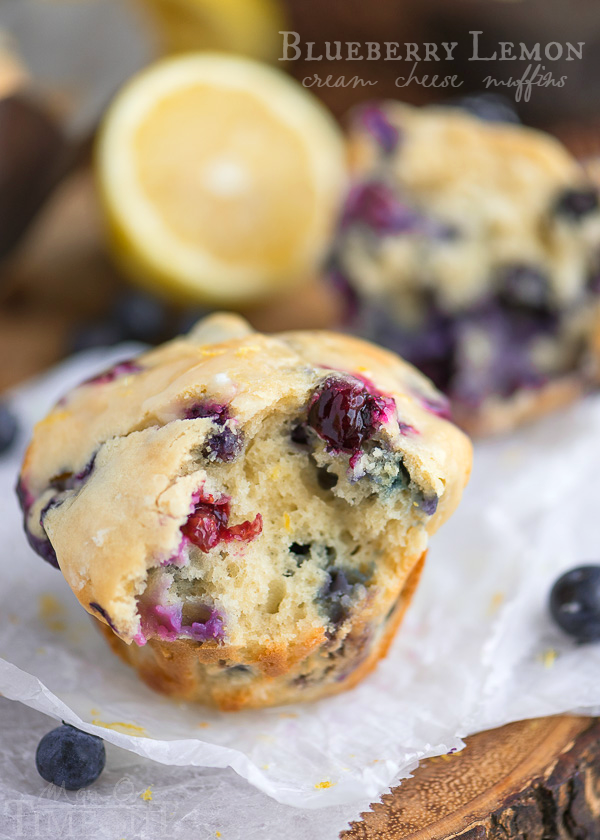 For the longest time I've enjoyed a break in the afternoon. It's typically when I am TOTALLY run down from the events of the day and I need a quick rest before pressing on. My Nana used to take what she called "power naps" around two o'clock every day. They lasted anywhere from 10 to 30 minutes and she woke up completely refreshed and ready to roll. She also had more energy than most 20 year-olds. I frequently wish I had the energy that my Nana and Mom had. But I don't. So I make do 🙂
While I'm totally incapable of falling asleep and then promptly waking up 10 minutes later, I can enjoy a quick "power rest", a quick 10 minute break that gives me the energy and motivation to finish the day strong: helping with homework, getting dinner on the table, tidying up the house…all with a smile on my face. Whether I watch TV and zone, or turn on some music and read a magazine, these 10 minutes are kinda crucial for my sanity. Kinda, as in, 100% necessary.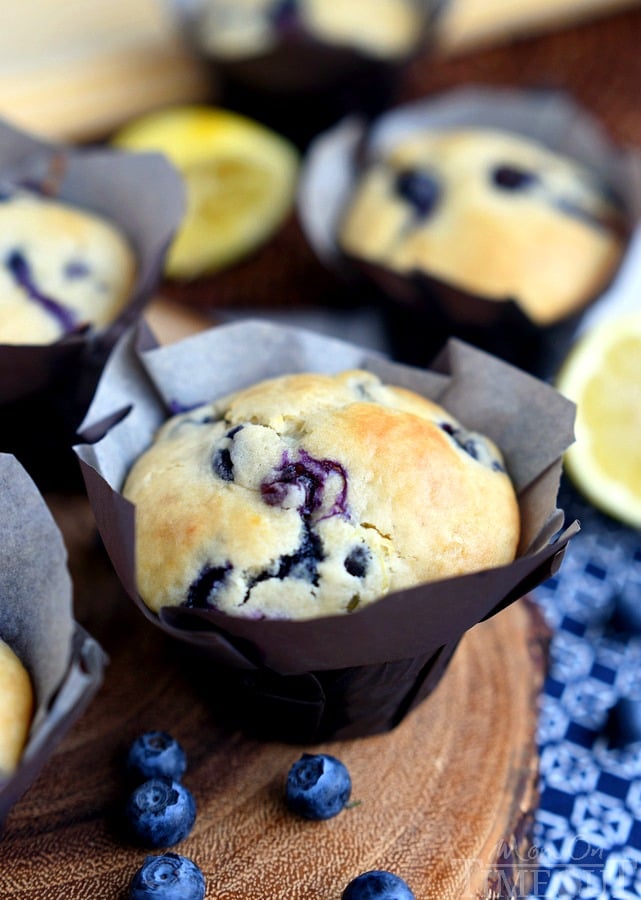 I've learned to make the most of my 10 minutes and it often starts with an iced mocha. Nope. Don't got time to run to the nearest coffee shop, I pull this magic out of the fridge.  I have long been obsessed with International Delight. I love using their creamers in my morning coffee and they are awesome for adding flavor to a variety of recipes.
I've been enjoying their Mocha Iced Coffee forEVER. #addicted It's less than $4 for a carton with 8 servings (6 if you're Trish). You do the math – it's a steal! And it's every bit as good as what you're going to get at your local coffee shop for $4, I say better.  I like to complete my coffee shop experience with a bakery style treat like these Blueberry Lemon Cream Cheese Muffins.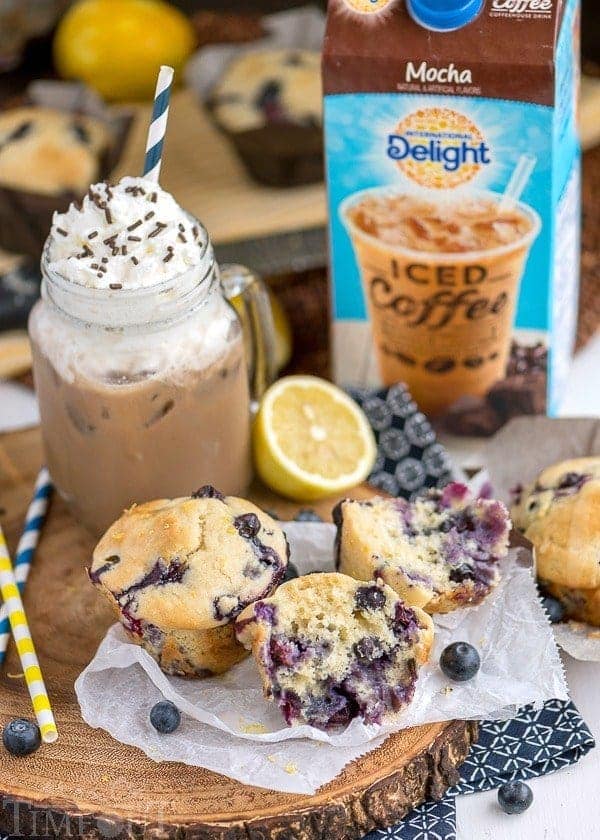 I mean, how can you not feel special when your afternoon has a little bit of this goodness happening? Am I right?
I do it up right; colorful straws, whipped cream, some chocolate sprinkles…you get the idea. I go for a "better than" coffee shop experience. And I've nailed it today.
These muffins, in a word: GLORIOUS, and a big part of the reasoning I'm smiling during my power rest today. Packed to the brim with fresh blueberries and loaded with lemon flavor, these muffins are hard to resist. I topped them with a mouthwatering tart lemon glaze that is the perfect complement to the sweet blueberry muffin.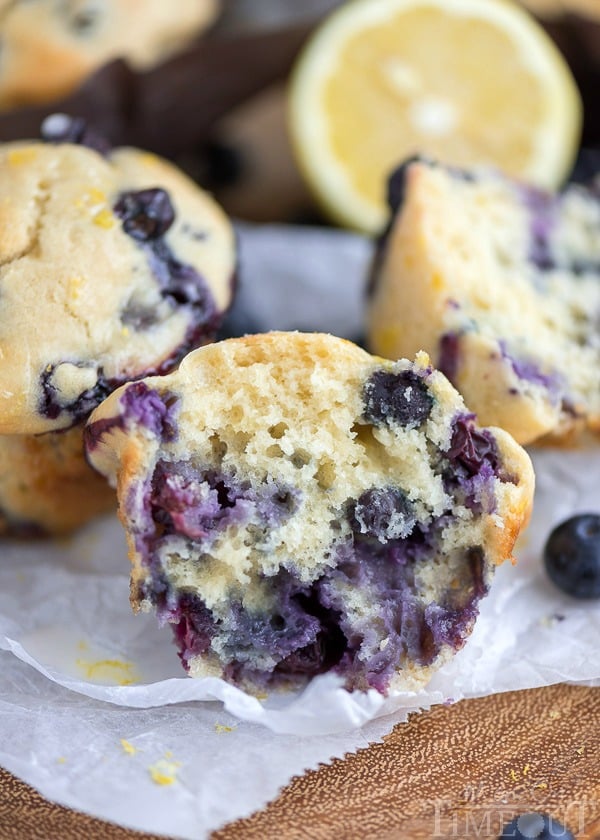 I used a full pint of blueberries to ensure they were loaded with goodness. My secret weapon? Cream cheese. I  swear by this stuff. It makes EVERYTHING better – even muffins!
Perfectly light and airy and yet delicately moist, they are truly hard to resist.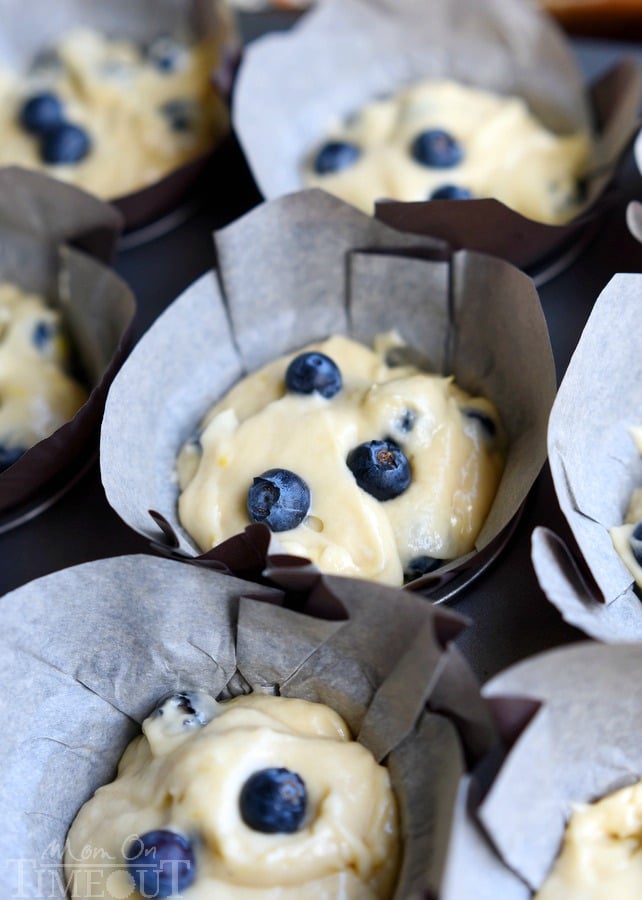 So that's how I'm spending my 10 minutes of freedom today – how about you?
Make sure to sign up to receive the International Delight newsletter for coupons, prizes, special offers, information, and more! And don't forget to connect with them on Facebook, Pinterest, Twitter, and Instagram!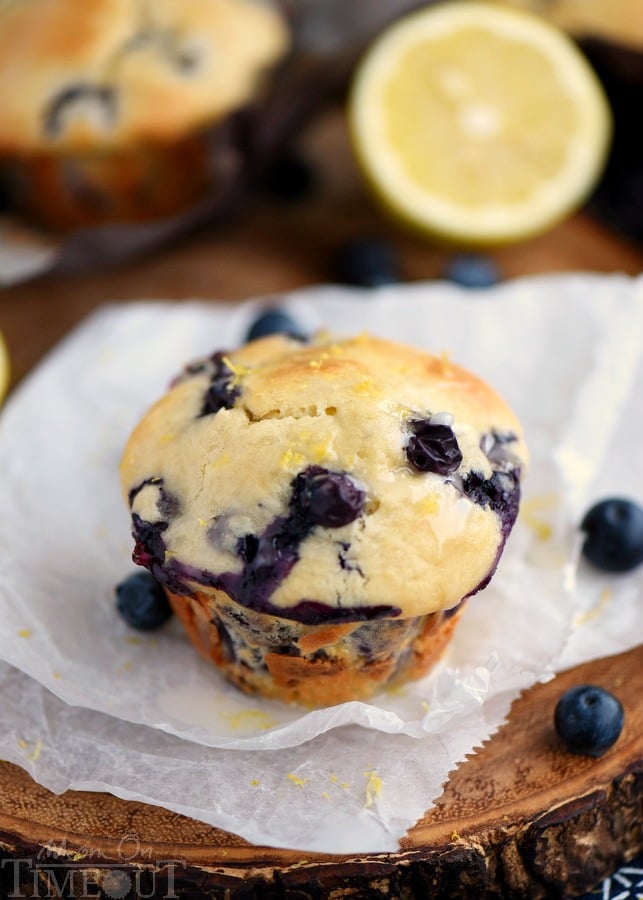 Blueberry Lemon Cream Cheese Muffins
Blueberry Lemon Cream Cheese Muffins are the perfect way to start (or end) your day! An easy breakfast recipe that's sure to become a new favorite. Delicately moist and bursting with flavor, these muffins are topped with a refreshingly tart lemon glaze that's bound to make your mouth water.
Ingredients
4

oz

cream cheese

room temperature

4

tbsp

unsalted butter

room temperature

1

tbsp

lemon juice

2

tbsp

lemon zest

2

tsp

vanilla

2

eggs

room temperature

½

cup

whole milk

2

cups

all-purpose flour

⅔

cup

granulated sugar

1½

tsp

baking powder

½

tsp

baking soda

¼

tsp

salt

1

pint

fresh blueberries
Lemon Glaze
1/2

cup

powdered sugar

2

tbsp

fresh lemon juice

1

tbsp

lemon zest
Instructions
Preheat the oven to 350F degrees.

Line muffin tin with cupcake liners.

Beat cream cheese and butter until smooth.

Add lemon juice, lemon zest and vanilla and continue beating until combined.

Add milk and eggs and beat until well blended.

Combine flour, sugar, baking powder, baking soda, and salt in a small bowl.

Gradually add flour mixture to cream cheese mixture until combined.

Fold in the blueberries.

Scoop the batter into muffin tins until about ¾ full.

Bake for 30 minutes or until just starting to turn golden brown.

Let cool slightly.
Lemon Glaze
Whisk together powdered sugar, lemon juice and lemon zest. Add additional powdered sugar to thicken or additional lemon juice to thin.

Drizzle over the top of muffins.
Nutrition
Calories:
247
kcal
|
Carbohydrates:
39
g
|
Protein:
4
g
|
Fat:
8
g
|
Saturated Fat:
4
g
|
Cholesterol:
48
mg
|
Sodium:
148
mg
|
Potassium:
152
mg
|
Fiber:
1
g
|
Sugar:
21
g
|
Vitamin A:
6.5
%
|
Vitamin C:
8.7
%
|
Calcium:
6
%
|
Iron:
7.2
%

Other muffins that are perfect for your next "power rest":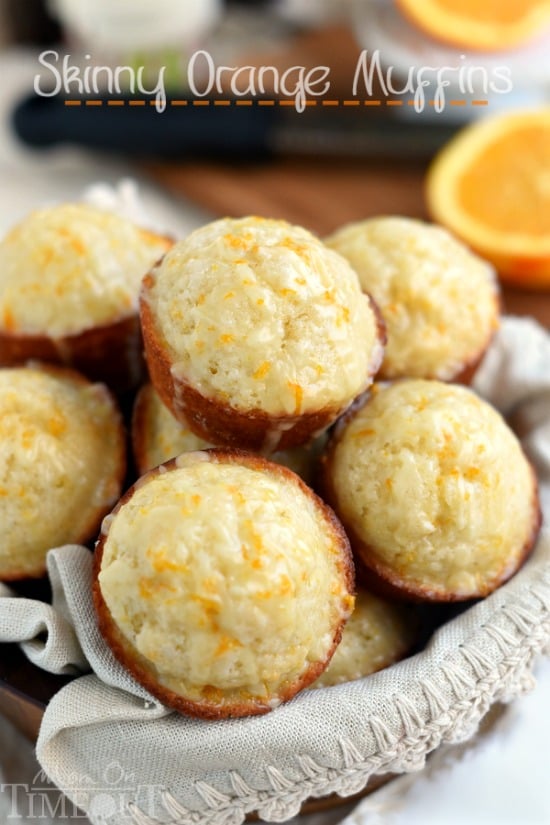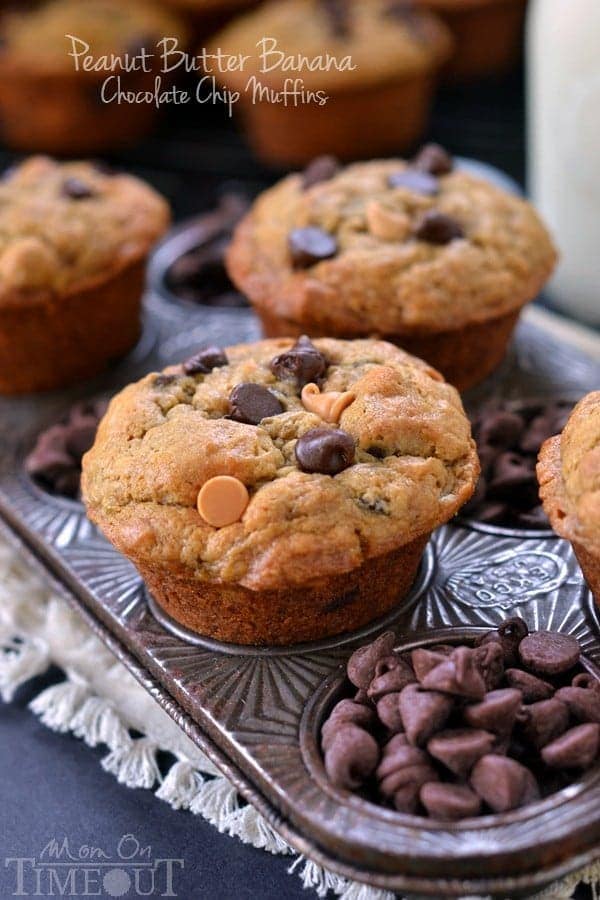 Peanut Butter Banana Chocolate Chip Muffins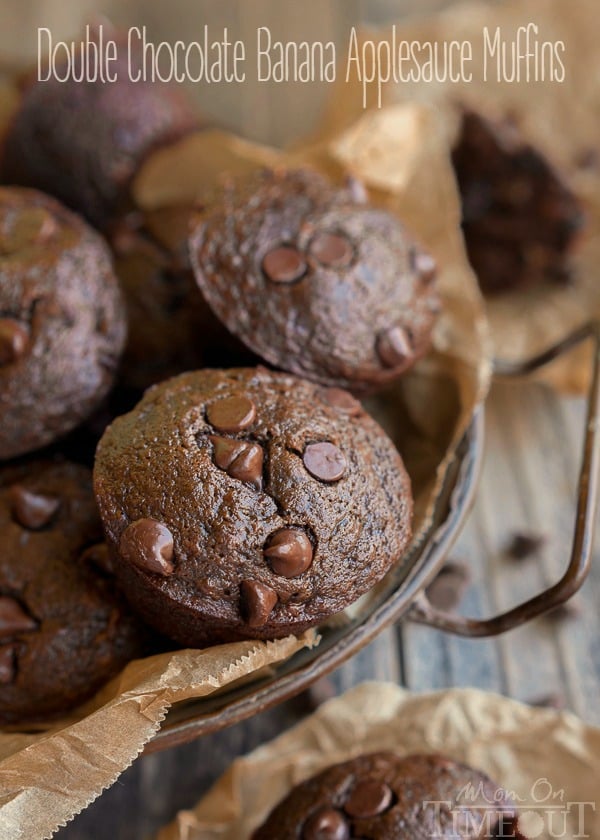 Double Chocolate Banana Applesauce Muffins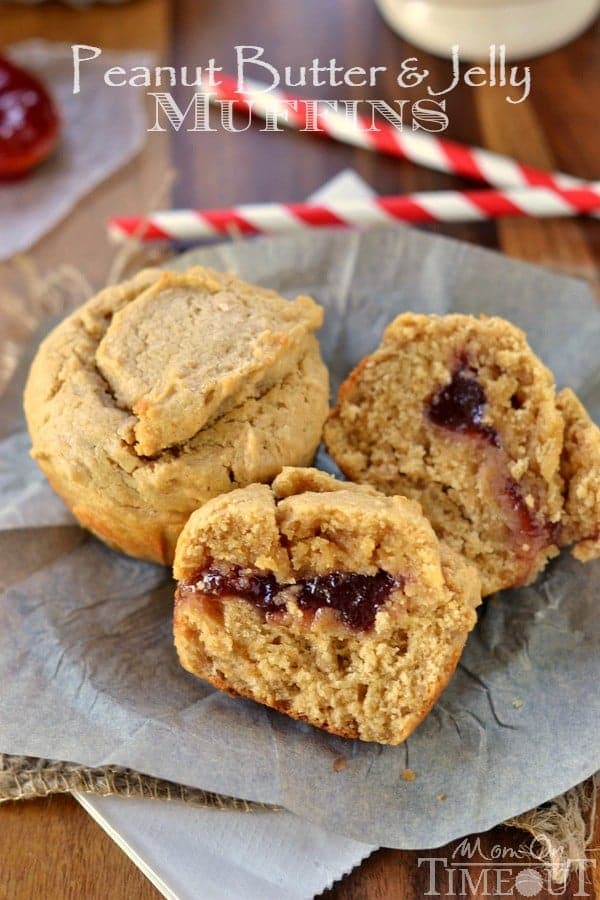 Peanut Butter and Jelly Muffins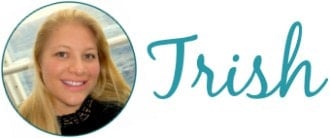 For all breakfast recipes, go HERE.
For all dinner recipes, go HERE.
Sign up to get emails when I post new recipes!
For even more great ideas follow me on Facebook – Pinterest – Instagram – Twitter – Bloglovin'.
Have a great day!
This conversation is sponsored by International Delight. The opinions and text are all mine.