This Stained Glass Cross craft is perfect for kids of all ages and ideal for an Easter craft.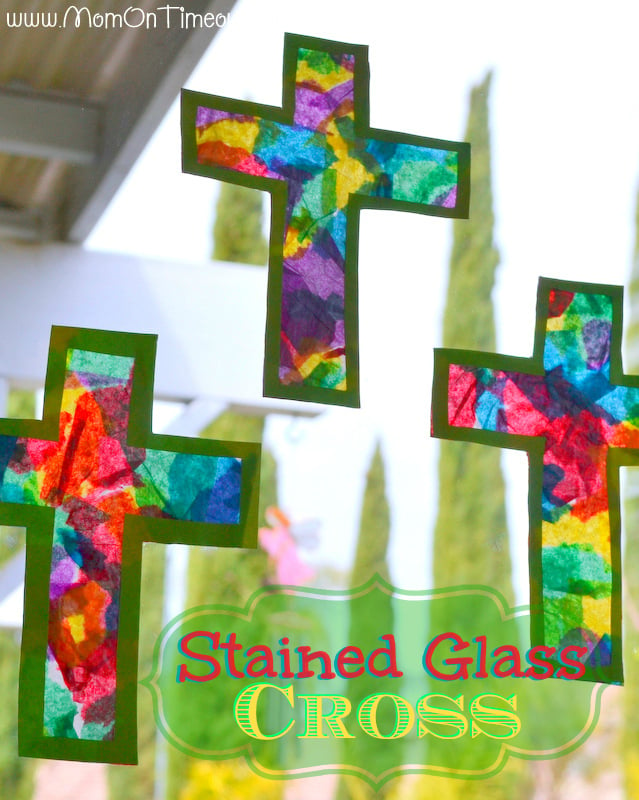 I love craft projects that I can do with both of my boys. Stained Glass Crosses is a craft project that all ages can help with and the results are spectacular! I think this is a great project to do for Easter and the crosses look beautiful on our sliding glass door.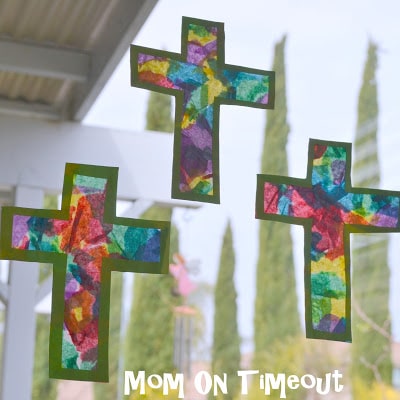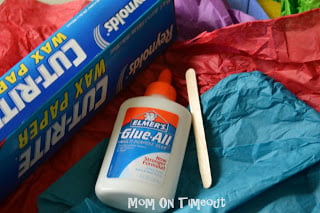 Materials Needed:
tissue paper – variety of colorswax paper
white glue
popsicle stick
craft knife
scissors
cross template (or just draw your own)
helpers
Directions: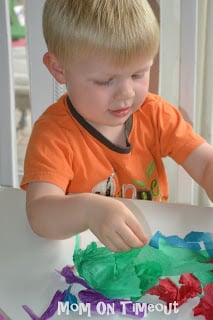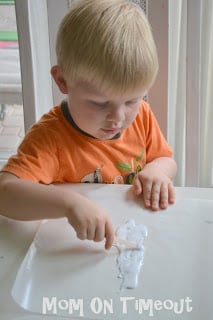 Find a helper to tear tissue paper into small pieces. Roll out a piece of wax paper that is double the width of the template.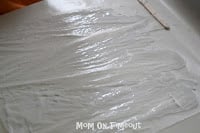 Spread glue onto half of the wax paper using a popsicle stick.
Piece by piece add the tissue paper until all the glue is covered.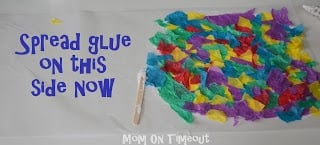 Spread glue onto the other half of the wax paper and fold over on top of the tissue.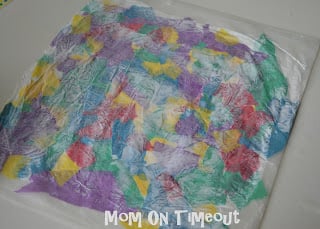 Smooth the paper and let dry. I like to put something heavy on top so it dries nice and flat.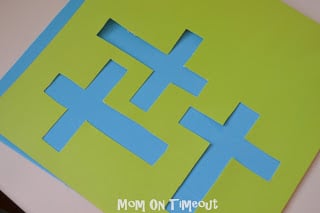 Print out the template and cut out the crosses. I used a craft knife.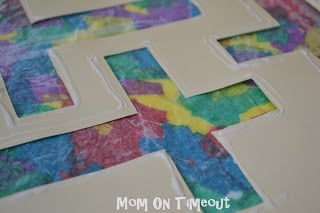 Run a thin line of glue around the perimeter of the crosses on the back of the paper.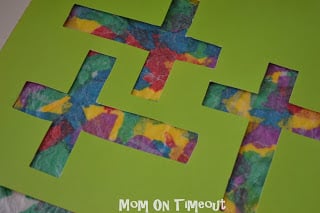 Turn the paper over and glue it to the wax paper. Let dry.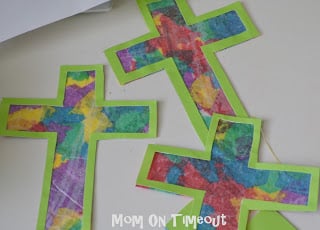 Cut out around the crosses and tape to a well-lit window and enjoy!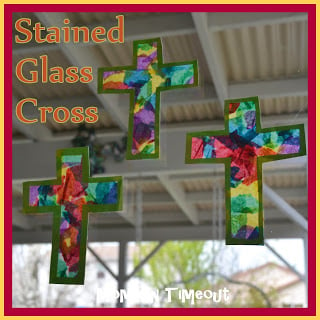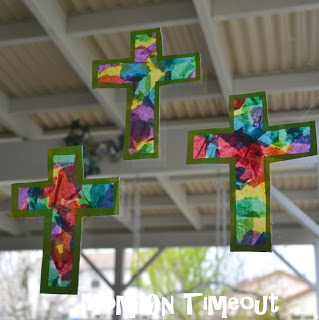 Here is some more Easter inspiration!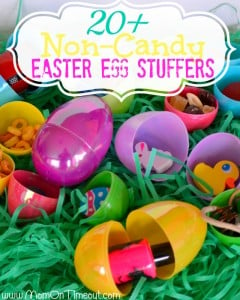 20+ Non-Candy Easter Egg Stuffers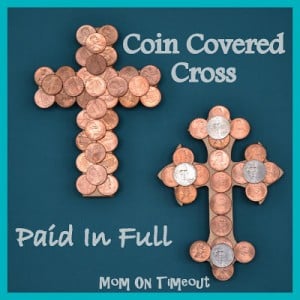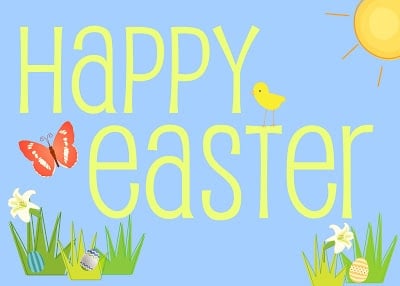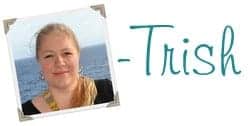 Connect with me!
Linking up here, Home Stories A2Z, Savvy Southern Style, and My Repurposed Life.