Wooden crosses are covered in coins – "Paid In Full" Easter Craft.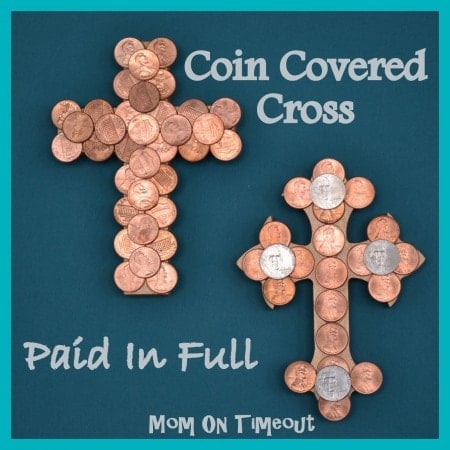 Easter is less than three weeks away and the boys are getting so excited as I take out Easter baskets, plastic eggs, and other fun decorations. Easter crafts are so much fun and I love to involve Reece and Bryce in making our home beautiful and fun for Easter.
It's easy to get caught up in the chocolate bunnies and egg hunts so I like to remind the boys early on about what we are REALLY celebrating – the death, burial, and resurrection of Jesus Christ. When Jesus died on that cross, he paid the penalty for all our sins and by doing so, he purchased eternal life for all who believe in him. These Coin-Covered Crosses are a beautiful way to illustrate the price he paid and the variations are endless. Because the coins are metallic, the Coin-Covered Cross looks so beautiful when the sun shines on it.
Materials Needed:
Copper paint (or your choice of metallic paint)
Wood cross (I ordered mine from Mr. Woody's Etsy shop )
paint brush
coins (your choice)
glue
The first thing I did was raid my children's piggy banks – literally. I was trying to find "pretty" pennies and those are apparently hard to come by in our house. This was an excellent opportunity for me to explain what this craft and Easter was all about to Reece and Bryce.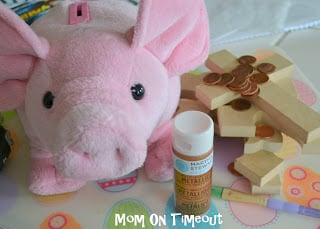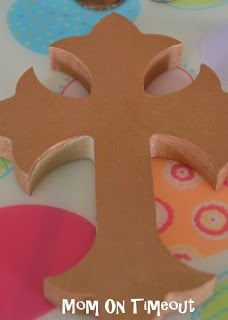 Next step was painting the crosses. You can paint them any color you want. I knew I was going to be using pennies, so I used a Martha Stewart copper metallic paint that worked beautifully.
They really only needed one coat but I had to wait for the first area to dry before I finished painting. Since this is multi-dimensional, should anyone be viewing it from the side it will look cohesive.
The next step is to lay out your coins. Figure out if you want heads or tails showing, or both. If you want all of one type of coin or different colors.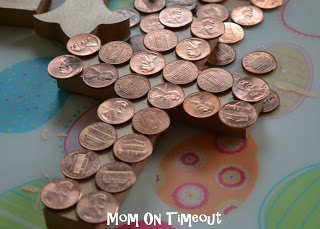 Once you have the coins laid out you can start gluing them on. Having the cross painted allows you the option to not cover the entire surface should you desire.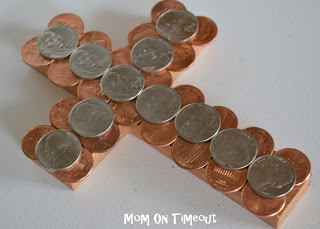 I really liked the look of the copper pennies by themselves but you can add dimension and color by adding another layer of a different coin – I used nickels.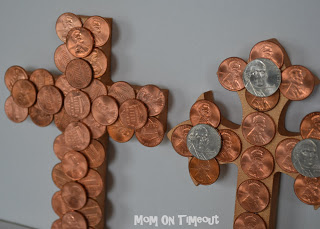 I think these turned out really beautiful and I love the symbolism.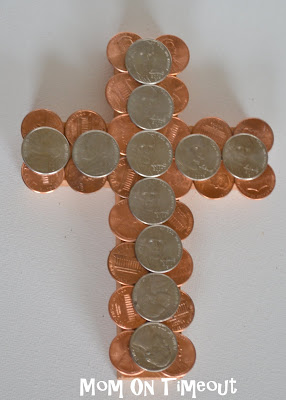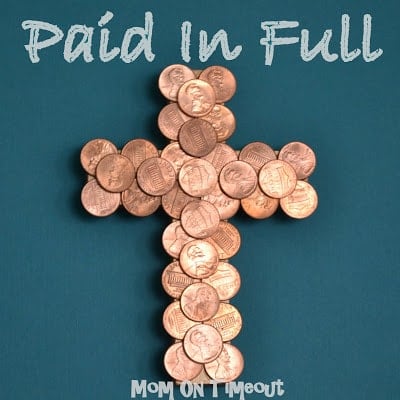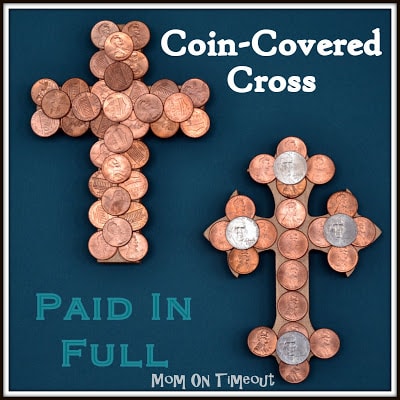 Paid In Full. I am so thankful for that.