Strawberry & Cream Cheese Muffins are perfect for breakfast any day of the week!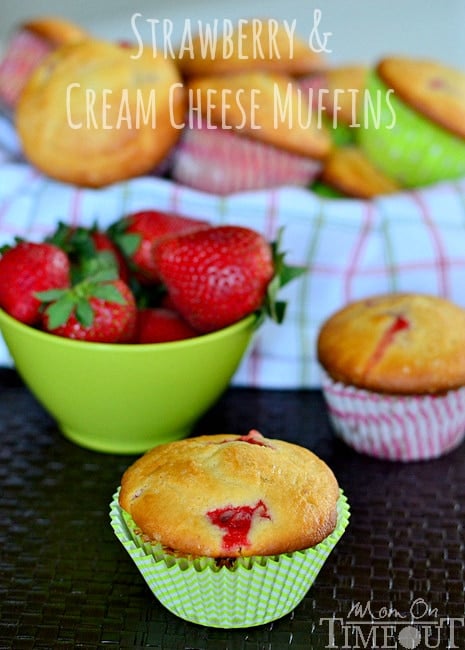 I had every intention of making some blueberry muffins for this weekend.  My Target always carries blueberries – always.  Checked in twice this week and nada.  Even went by my local farmer's market store and they didn't have blueberries either.  What's the deal?  Is blueberry season over and no one thought to tell me?  I felt awful because I had promised the boys muffins and they're pretty good about holding me to promises.
I checked the fridge when I got home and thankfully had some strawberries.  We always have strawberries and right now our strawberry plants are in overload mode – loving it! Bryce and I go pick strawberries every morning and oh my goodness – fresh picked strawberries are the BEST!  So strawberry muffins it is!  Good news is – the boys loved them and they were perfect for breakfast this morning before we headed out to Discovery Kingdom for a day of fun.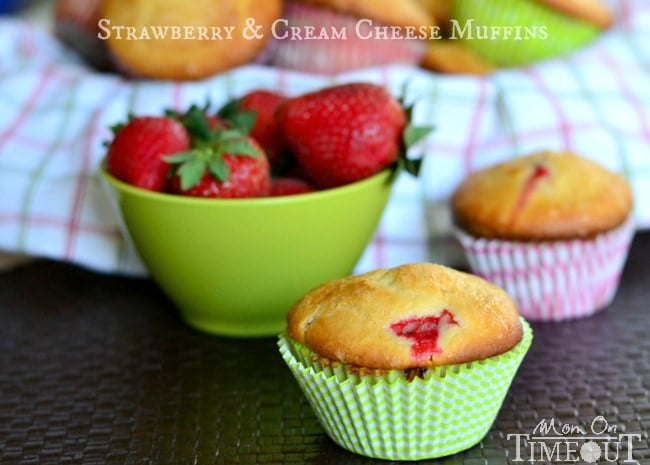 If you've never made muffins before with cream cheese you're in for a real treat.  Well, even if you have, you're in for a treat with these muffins 🙂  The batter is GORGEOUS and I had to smack a few little fingers that kept finding their way into the mixer bowl as I was whipping these up this morning.  Make sure after cutting up the strawberries that you let them sit on a paper towel for a few minutes to absorb any extra moisture – it makes a big difference in the muffin.  Gently fold those beauties in and get ready for the house to smell amazing!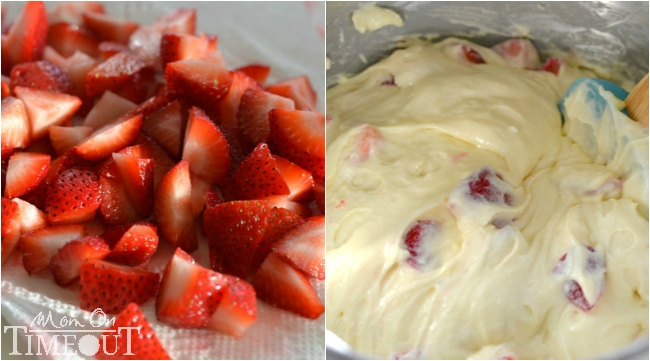 I like to sprinkle some raw sugar on the top before popping in the oven.  You can't really see it after it bakes up but it makes a sweet little crunch when you bite into the top of the muffin.  These muffins are plenty sweet and we don't even smear on butter – although, let's be honest, you can never go wrong adding a little butter to a muffin 🙂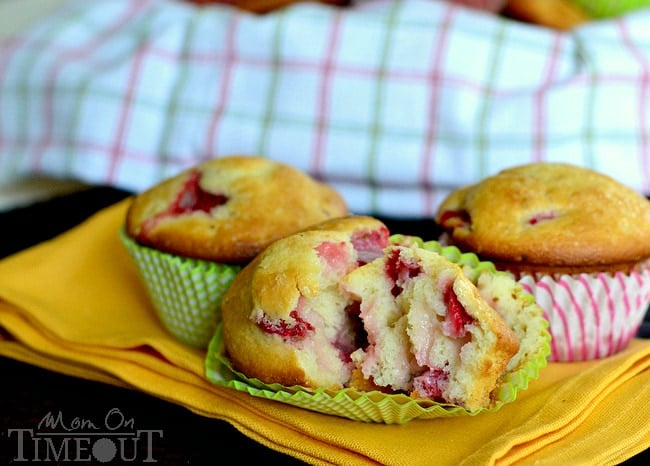 [amd-zlrecipe-recipe:73]
A perfectly delightful breakfast and SO easy too!  More breakfasts we love: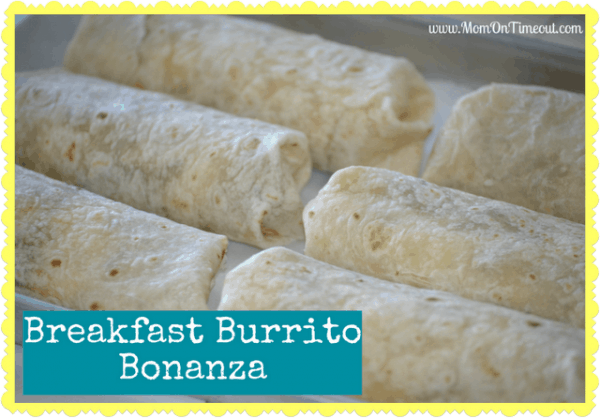 Breakfast Burrito Bonanza – A Freezer Meal Idea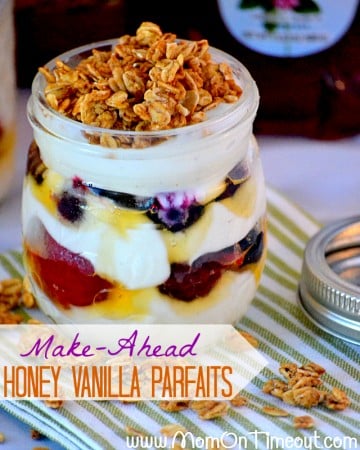 Make-Ahead Honey Vanilla Parfaits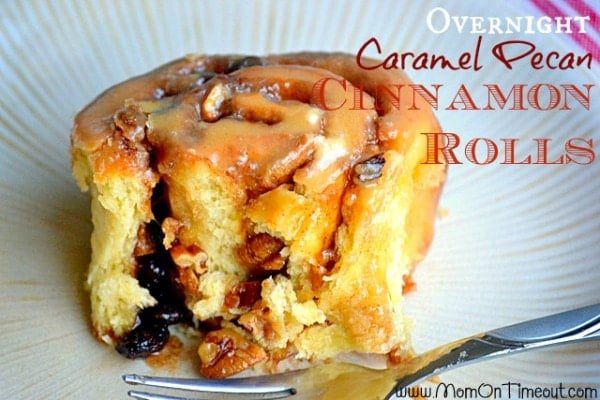 Overnight Caramel Pecan Cinnamon Rolls

For all appetizer recipes, go HERE.
For all breakfast recipes, go HERE.
Sign up to get emails when I post new recipes!
For even more great ideas follow me on Facebook – Pinterest – Instagram – Twitter – Bloglovin'.
Have a great day!