You are going to love the bold, fresh flavors of these Spicy Blackened Shrimp Skillet Nachos!
Nachos for grown-ups?  Yes, please!
This post brought to you by KRAFT Natural Shredded Cheese and Safeway. All opinions are 100% mine.
I am SO into nachos. Always have been.  We make them A LOT in our house and I never hear complaining.  Like, never ever.
These nachos may just be my new favorite.  First of all let's talk about the shrimp.  Shrimp just makes these nachos seem so decadent.  It also makes these nachos appealing to adults.  Especially shrimp-loving adults like myself.
The best part about this recipe isn't even the shrimp though, it's how easy the nachos are to make.  There are just a few ingredients needed and they take approximately 7 minutes to make.  Yep. SEVEN minutes. Maybe less…
I made these nachos in a cast-iron skillet.  It makes it super easy to throw the nachos in the oven for a few minutes (baking or broiling) to get that cheese all melted and perfect. Super easy.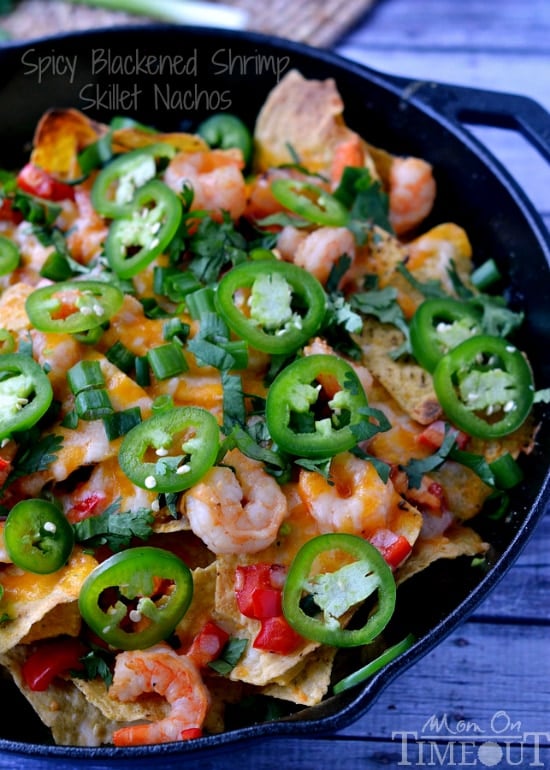 And let's talk about the cheese.  I used KRAFT Shredded Triple Cheddar Cheese with a TOUCH OF PHILADELPHIA.  Extra-creamy and the cheese melts beautifully – perfect for nachos.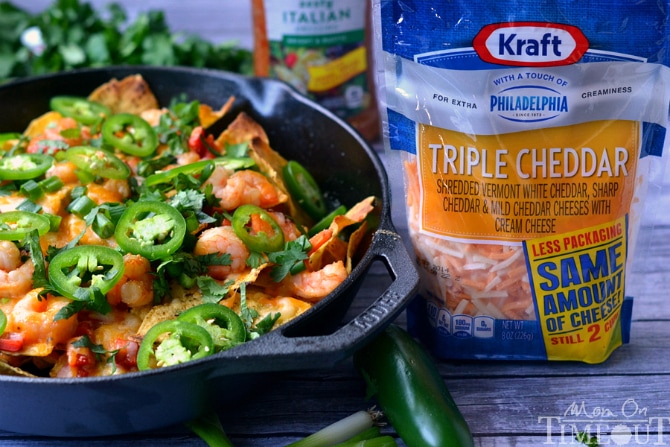 If you're worried about the spice level, just adjust the amount of jalapeno to your family's tastes – or eliminate entirely. These nachos will definitely be a repeat for our family.  Everyone enjoyed zesty flavors and the shrimp is a nice change of pace.
The bold,  fresh flavors of the jalapenos, cilantro, and green onions are exactly what these nachos need on top.  Just delicious.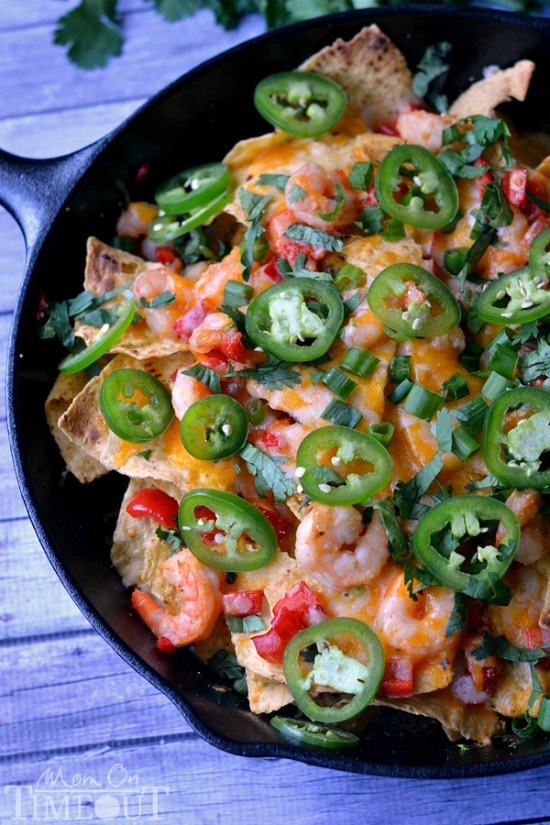 This is a recipe you definitely need to try – SOON!

Spicy Blackened Shrimp Skillet Nachos
Ingredients
2 Tbsp. KRAFT Zesty Italian Dressing, divided
¾ lb. frozen cooked shrimp, thawed
1 red bell pepper, chopped
1 Tbsp. blackened seasoning (Make your own: Mix 1-3/4 tsp. paprika, ¾ tsp. dried thyme leaves and ¼ tsp. each ground red pepper (cayenne) and garlic powder)
6 cups tortilla chips (8 oz.)
1 pkg. (8 oz.) KRAFT Shredded Triple Cheddar Cheese with a TOUCH OF PHILADELPHIA
1 green onion, chopped
2 Tbsp. chopped fresh cilantro
1 jalapeño pepper, thinly sliced
Instructions
Preheat oven to 350 degrees, or start your broiler.
Heat a large cast iron skillet on high heat until very hot and starts to smoke.
Add one tablespoon of dressing, shrimp, chopped red peppers and seasoning to the skillet.
Cook, stirring frequently, for 1 to 2 min. or until shrimp is heated through and evenly coated with dressing mixture. Stir in remaining tablespoon of dressing.
Remove shrimp mixture from skillet.
Layer half of the chips, shrimp mixture and cheese. Repeat layers.
Place in oven for 3-5 minutes or until cheese is melted. OR Broil for 1-2 minutes or until cheese is melted.
Top nachos with with onions, cilantro and jalapenos.
Serve immediately.
More cheesy dishes we love: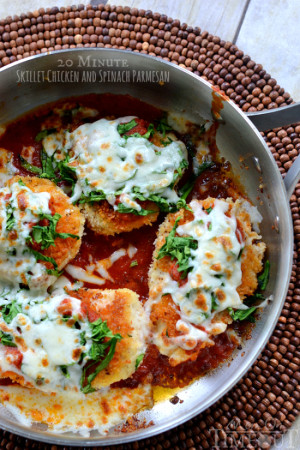 20 Minute Skillet Chicken and Spinach Parmesan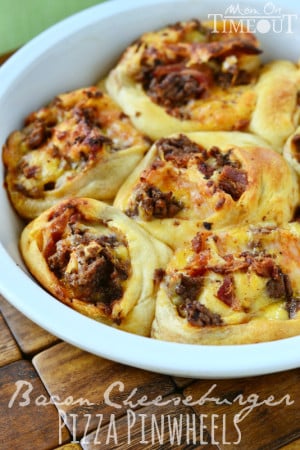 Bacon Cheeseburger Pizza Pinwheels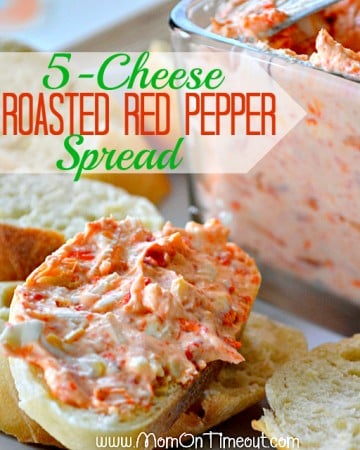 5 Cheese Roasted Red Pepper Spread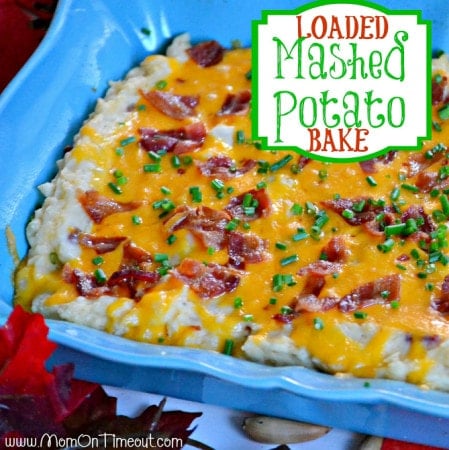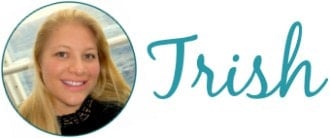 For all dinner recipes, go HERE.
For all chicken recipes, go HERE.
Sign up to get emails when I post new recipes!
For even more great ideas follow me on Facebook – Pinterest – Instagram – Twitter – Bloglovin'.
Have a great day!