Six Easy Lunch Kabobs that are perfect for back to school! Keep your kids interested and excited for lunch each day with these fun kabobs!
Let's be friends! Sign up to get my new recipes in your inbox! Follow me on Facebook and Instagram too!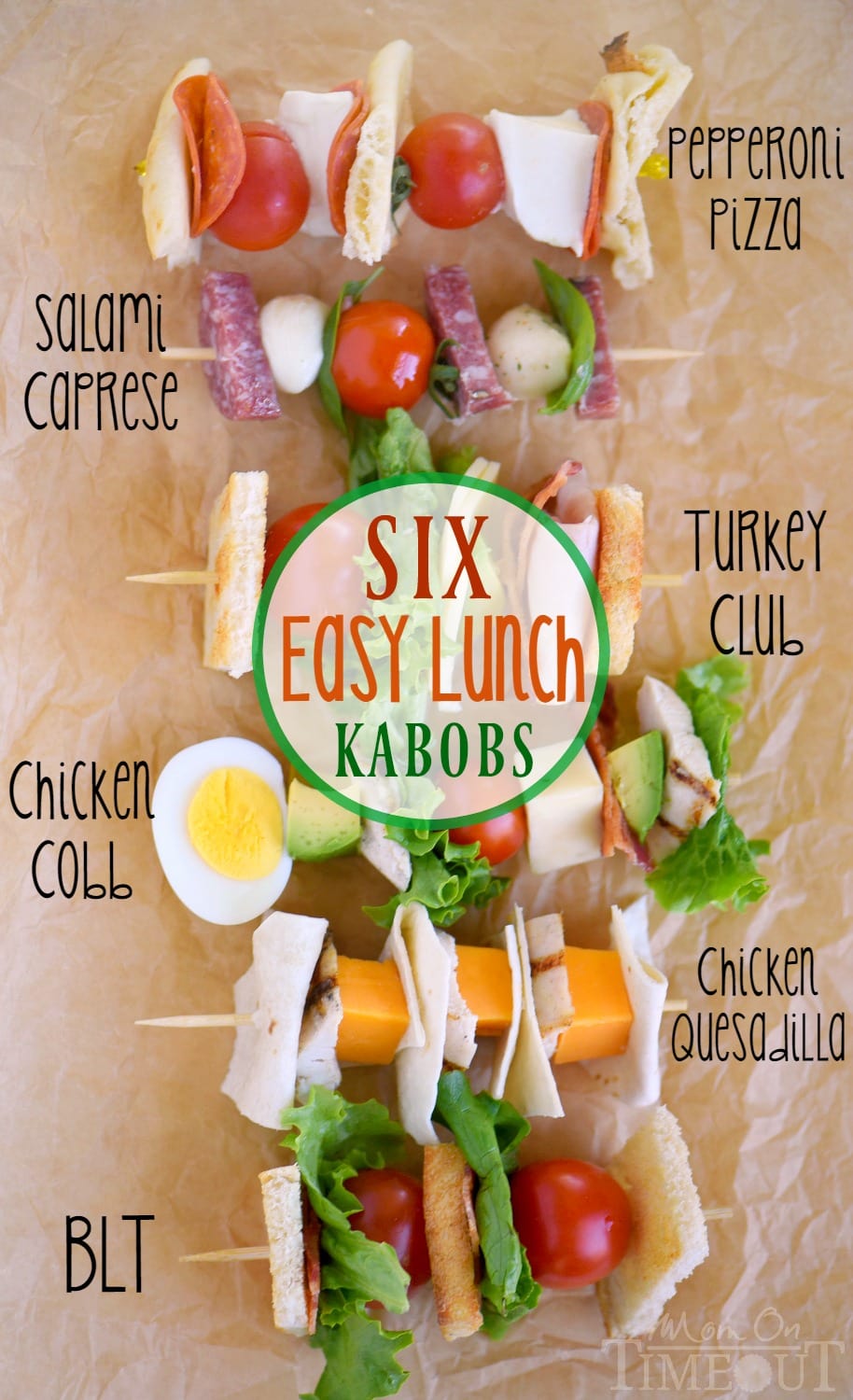 You guys…next week is August…AUGUST!!! I am in shock. Where has this summer gone? I swear I feel the same way this time every year. I try to cram in a few more family trips and special time with the boys before the hustle and bustle of the school year takes over. I have vowed to be extremely organized this year….organized and FUN. I don't think the fun should stop when the school year starts…do you?
This year we're going to try to take a few weekend trips during the school year, maybe even surprise trips for the boys 🙂 Just somewhere close by but a chance for us to let loose and have fun.
Buuut, we're not there yet. No, right now we are knee deep in planning for back to school and going shopping for school supplies and backpacks and lunch boxes and of course, that makes me start thinking about quick breakfast options for the boys and packing lunches that they'll actually eat.
I've got some fun ideas today for lunch! Let's talk kabobs. I've never met a kabob I didn't like. I took some of my favorite lunches and broke them down into kabob-sized pieces that are just perfect for school lunch! These are seriously fun!
This pepperoni pizza kabob lunch is bound to make Reece and Bryce smile. Heck! It makes me smile! Fresh mozzarella, slices of pepperoni, cherry tomatoes and flatbread – easy and delicious!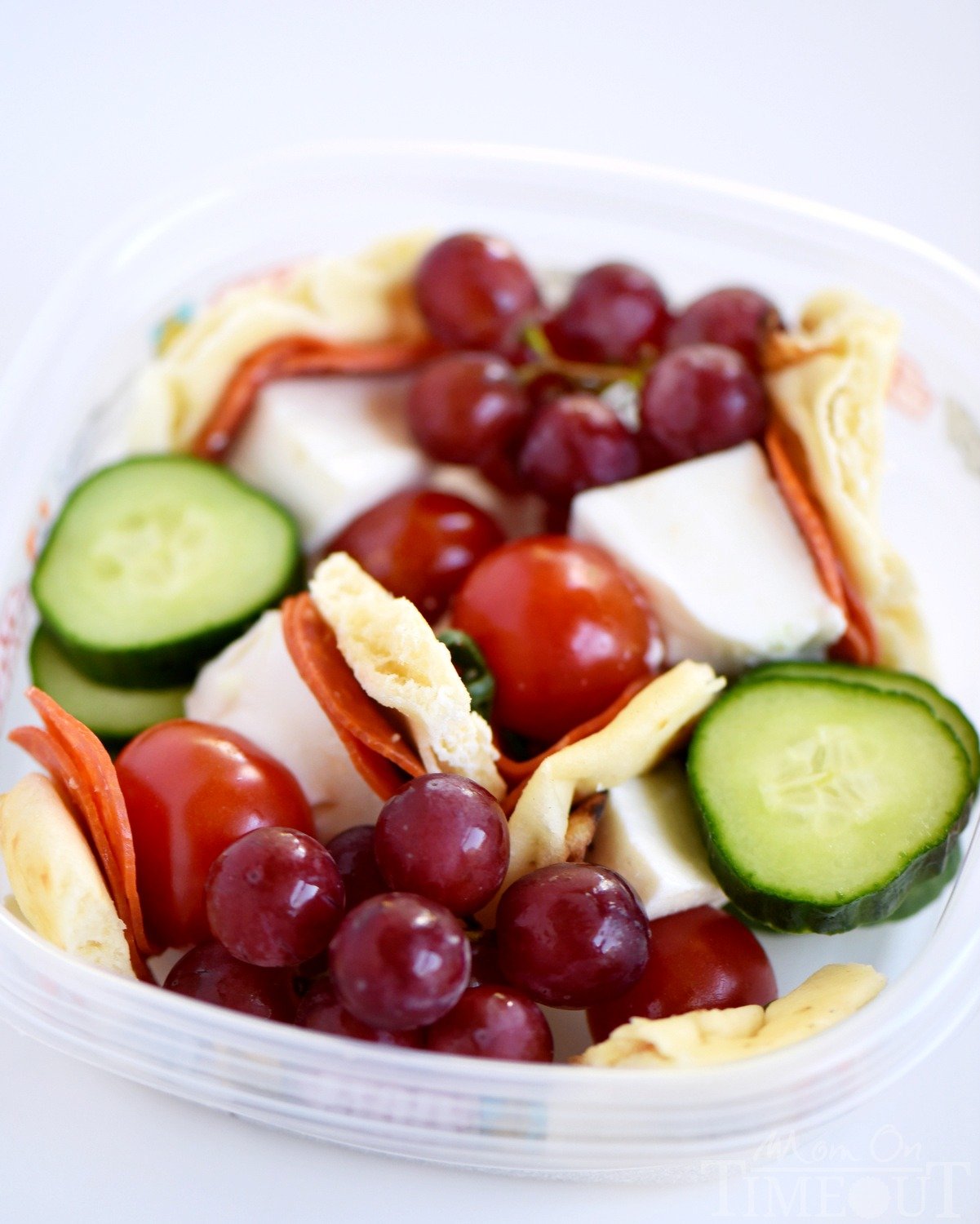 This Chicken Cobb Salad is probably my favorite…avocado, grilled chicken, bacon, lettuce, cherry tomato, and boiled eggs – this kabob has it ALL! I'd probably also include a little container of ranch dressing for the boys (blue cheese for me!)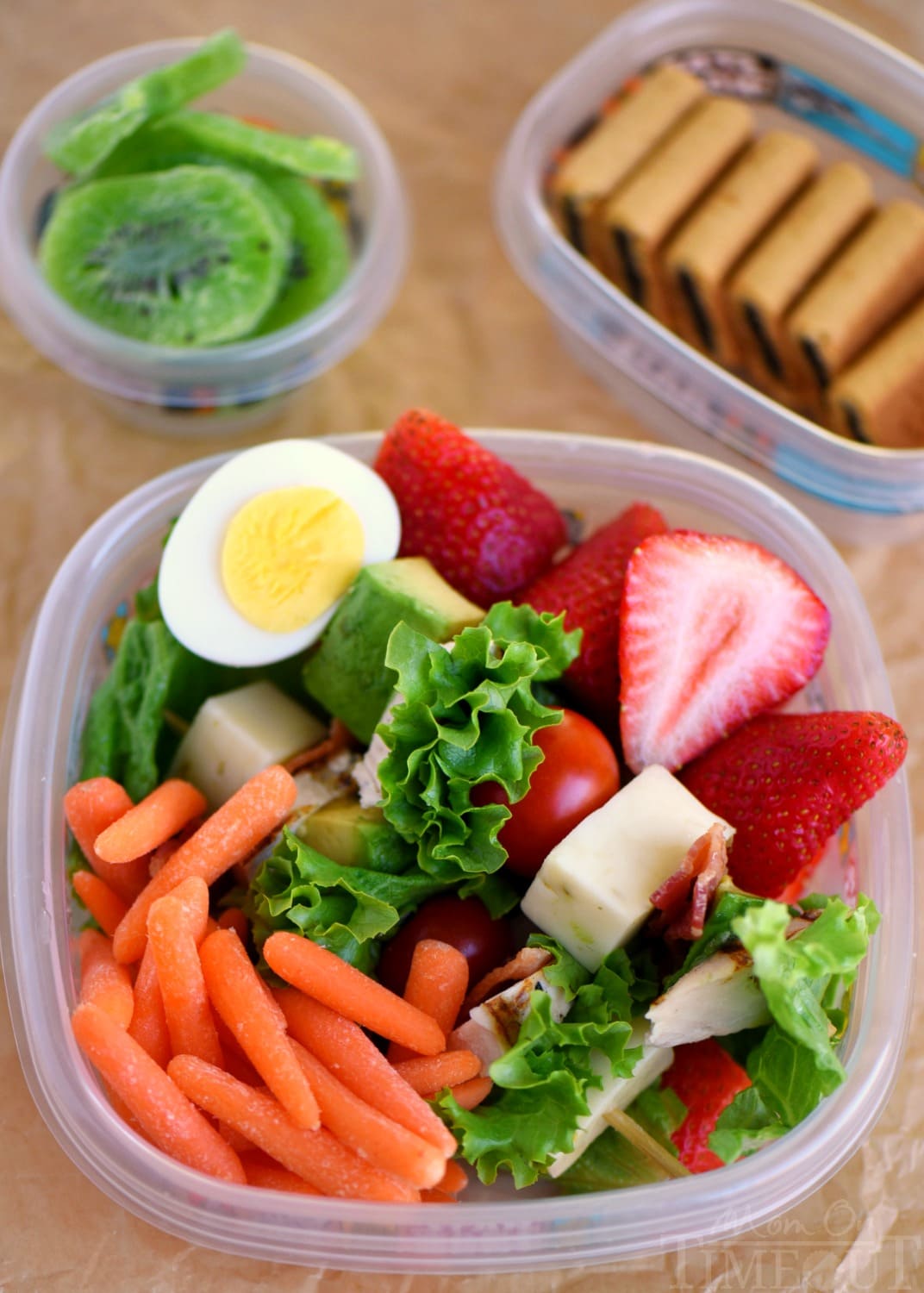 I love how beautifully these kabobs fit into these Glad Disney Multipacks. My boys saw the Star Wars containers at Walmart and were instantly hooked. That instantly segued into which Star Wars backpack and lunchbox they wanted for school 🙂 Boys! You know that we are all HUGE Disney fans so these containers are the perfect fit for our house.
If you've got girls…Frozen!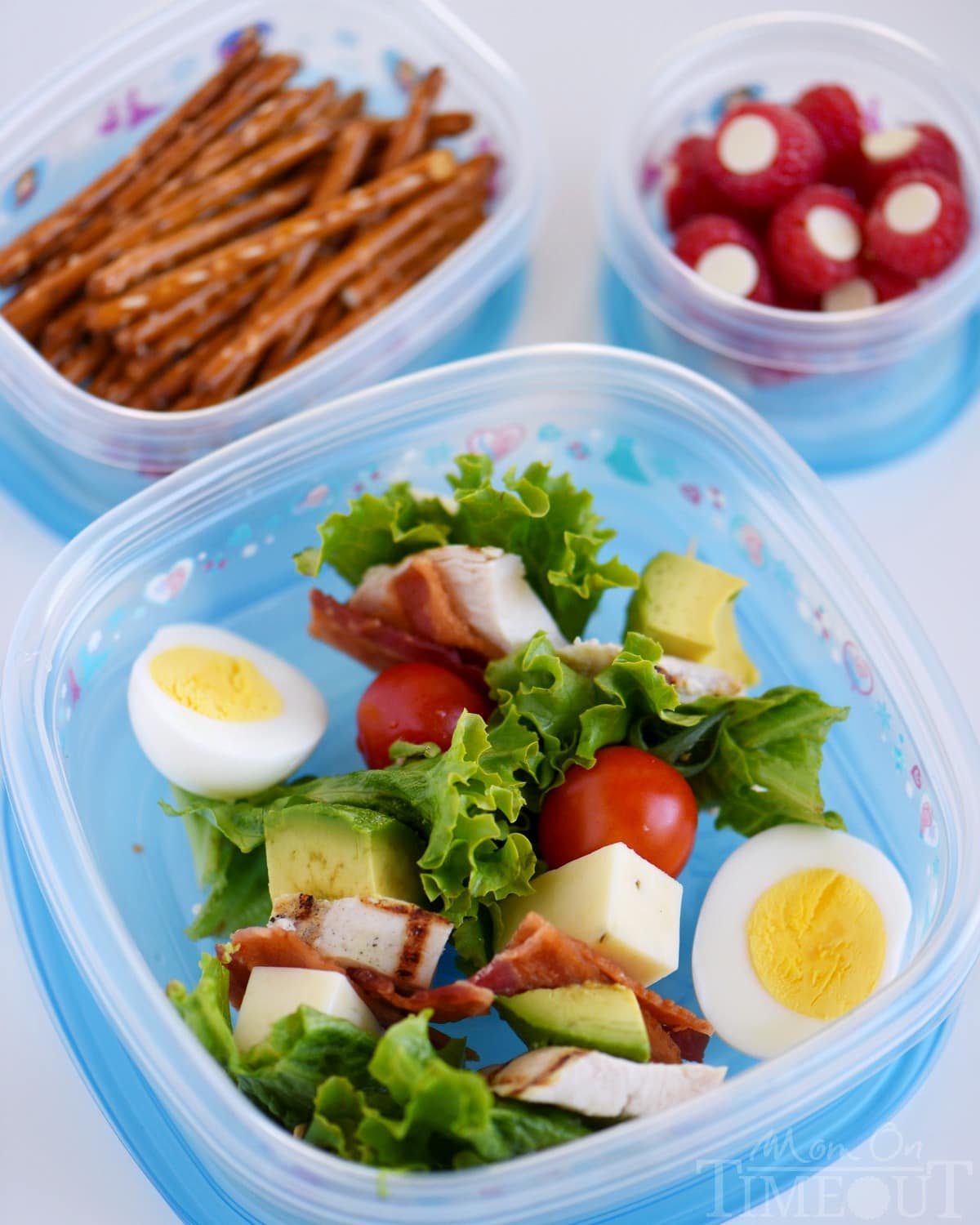 These multipacks are so cute and perfect for school lunches. The 14 piece multipack sets are ONLY available at Walmart and on Walmart.com – so get shopping!  These cute containers seal in freshness and protect these kabobs until lunch time. BPA – free, dishwasher and microwave friendly, Glad Disney Multipacks are easy to use and easy to clean. These Disney Packs are 14 piece sets that stack neatly away when they aren't being used – love it!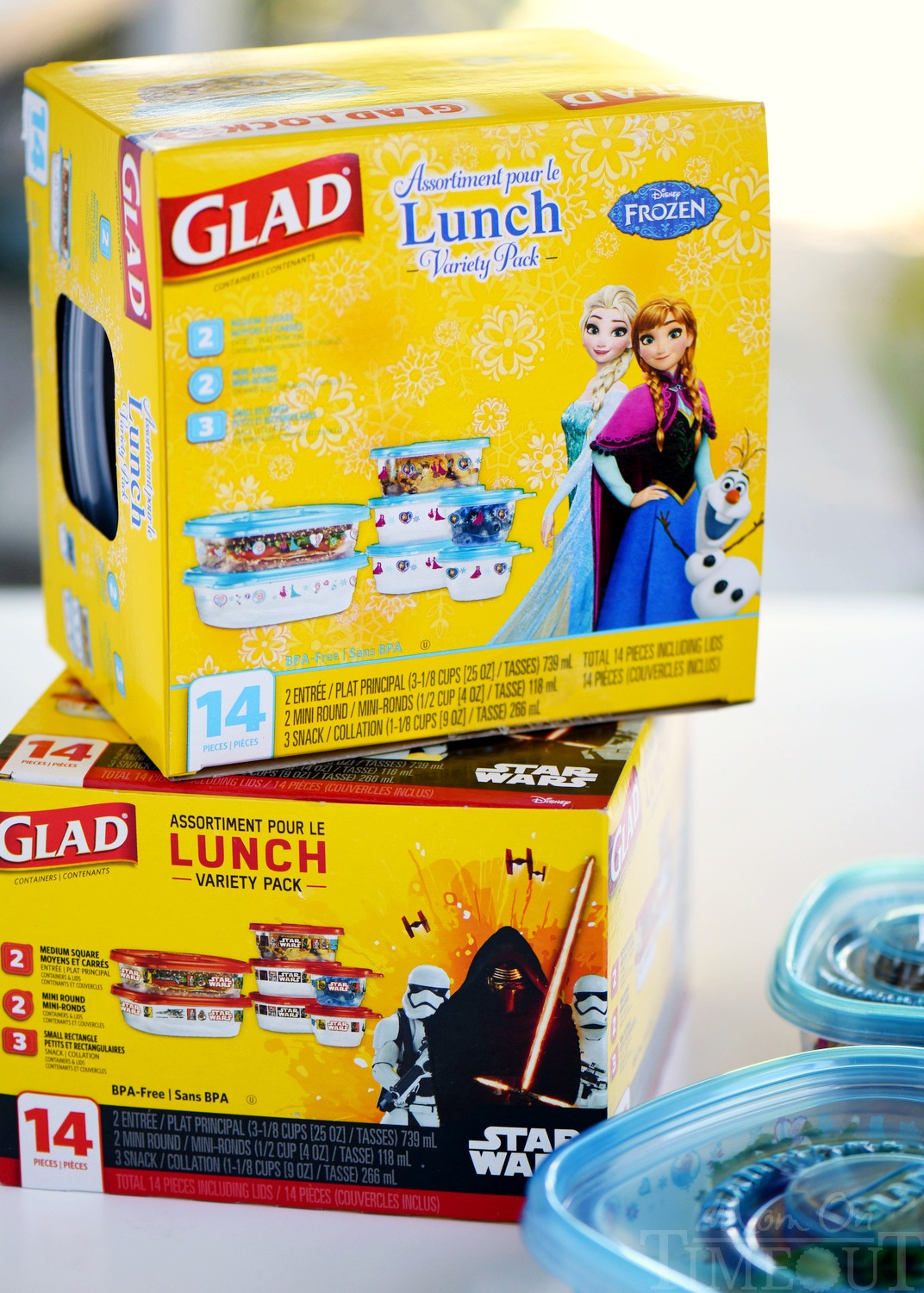 The options are endless when it comes to kabobs, so get creative! Use these easy recipes to start! Thread the ingredients onto cocktail stirrers, coffee stirrers, or small skewers.
6 Easy Lunch Kabobs for Back to School
Six Easy Lunch Kabobs that are perfect for back to school! Keep your kids interested and excited for lunch each day with these fun kabobs!
Author:
Trish - Mom On Timeout
Ingredients
Pepperoni Pizza
fresh mozzarella
pepperoni slices
cherry tomatoes
flatbread
Chicken Cobb Salad
lettuce
grilled chicken
avocado
cherry tomatoes
bacon
boiled egg
Turkey Club
slices of turkey
bacon
sourdough bread
avocado
Swiss cheese
lettuce
BLT
sourdough bread
bacon
lettuce
cherry tomato
Salami Caprese
salami
marinated mozzarella balls
basil leaves
cherry tomatoes
Chicken Quesadilla
cheddar cheese
tortilla
grilled chicken
Instructions
Pepperoni Pizza
Thread small pieces of fresh mozzarella, slices of pepperoni, cherry tomatoes and bite-sized pieces of flatbread onto skewers.
Chicken Cobb Salad
There's a lot going on with this kabob. One of everything is the way to go. Include a side of ranch for dipping.
Thread a bite-sized piece of grilled chicken, lettuce, avocado, cherry tomato, bacon, and a half of a boiled egg onto each skewer.
Turkey Club
Lightly toast a piece of sourdough bread and cut into quarters. Thread bread quarters, one slice of turkey folded in half and half again, bite-sized piece of Swiss cheese, bacon, lettuce, and a chunk of avocado. Repeat if you have room.
BLT
Lightly toast a piece of sourdough bread and cut into quarters. Thread a bread quarter, bacon, lettuce, and a cherry tomato. Repeat.
Salami Caprese
Slide pieces of salami, marinated mozzarella balls, small basil leaves, and cherry tomatoes onto each skewer.
Chicken Quesadilla
Cut tortilla into strips.
Cut cheddar cheese and grilled chicken into chunks.
Fold tortilla strips in half or thirds and slide onto the skewer. Add cheddar chunks and grilled chicken. Repeat until skewer is fully loaded.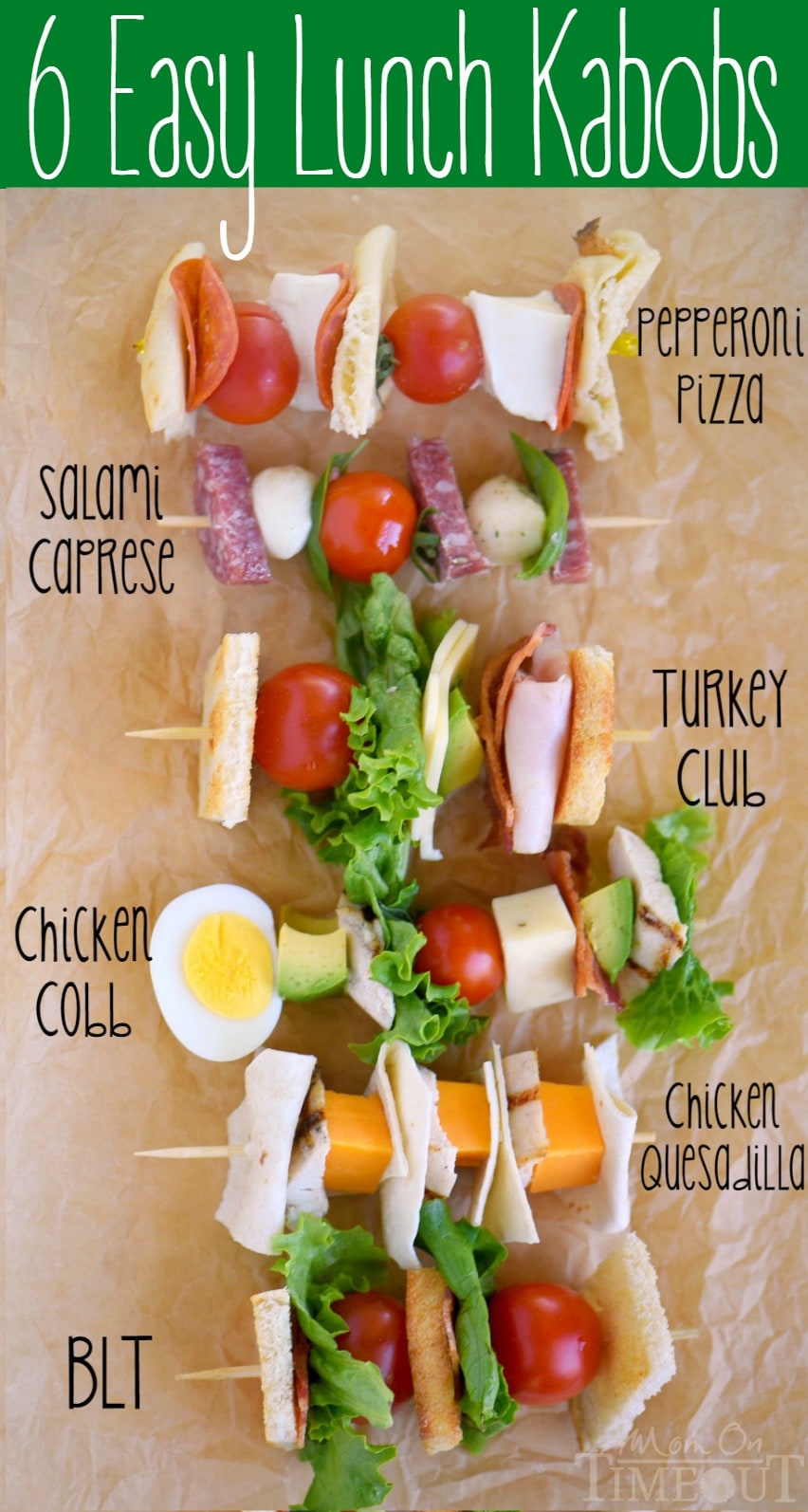 More easy lunch ideas: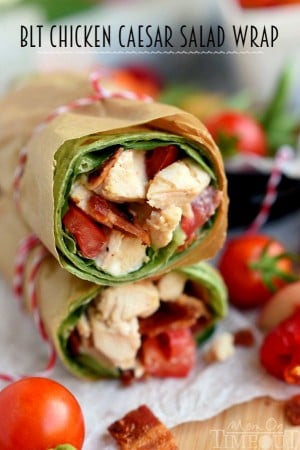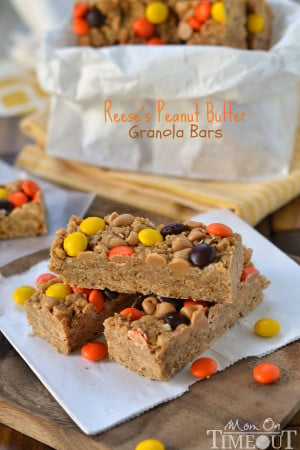 Reese's Peanut Butter Granola Bars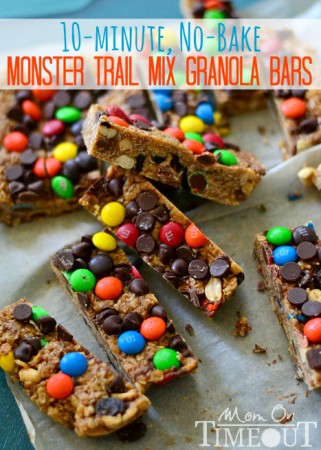 Monster Trail Mix Granola Bars (No-Bake)
Three Out of the Box Lunch Ideas – Not Just for Kids!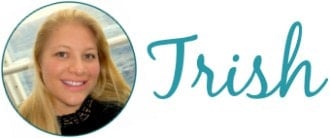 For all lunch recipes, go HERE.
For all dessert recipes, go HERE.
Sign up to get emails when I post new recipes!
For even more great ideas follow me on Facebook – Pinterest – Instagram – Twitter – Bloglovin'.
Have a great day!
This is a sponsored conversation written by me on behalf of Glad. The opinions and text are all mine.