A delicious, no-bake homemade granola bar recipe! Granola bars just got better with Monster Trail Mix!
I've always loved trail mix.  It's kind of like the perfect snack right?  Of course, my trail mix usually has chocolate chips and M&Ms because finding those little morsels in my trail mix makes my extremely happy.  With our family as busy as it is right now I am constantly packing up snacks to go.  I swear, my boys eat every thirty minutes.   The other day, I loaded up Bryce in the car to go to Target and as soon as I got the car started he asked, "What snacks did you bring for me?"
Seriously?  For the five minute drive to Target this kid now expects a snack?
Reece told me the other day it would be nice if our car had a fridge.  I told him that's what ice chests were for 🙂  Ha!
Since I don't want every single snack to be pre-packaged, I've been making a lot of my own lately.  One of our very favorites is these Monster Trail Mix Granola Bars.  They take all of ten minutes to whip together and no baking required – easy!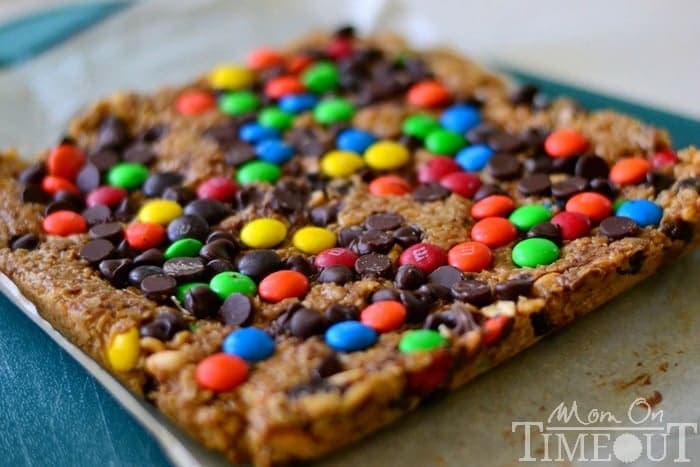 I always have a huge container of Monster Trail Mix on hand and it's so easy to incorporate it into this yummy granola bar recipe.  To make sure Reece and Bryce are super psyched to eat these granola bars, I pick out some of the M&Ms from the trail mix (not all!) and throw those on top along with some extra chocolate chips.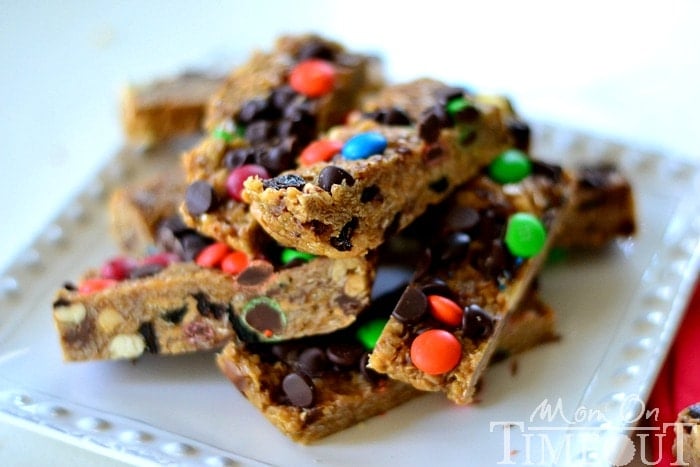 I mean who can resist a granola bar that is studded with sweet M&Ms and chocolate chips?  This absolutely ensures that the granola bars are considered a "treat" and that they get gobbled up quickly 🙂  The trail mix I use (Archer Farms from Target) has peanuts, raisins, chocolate and peanut butter chips, and M&Ms.  You could easily use a combination of these ingredients to customize your own bars.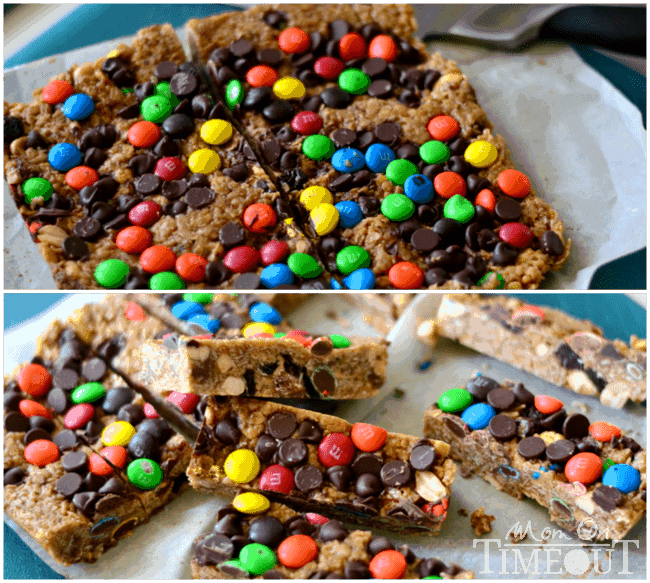 I get 12 nice-sized bars from this recipe.  After chilling for 2 hours, simply cut the entire slab in half and then cut each half into six bars.  See all those little extra crumbs?  Those are mine!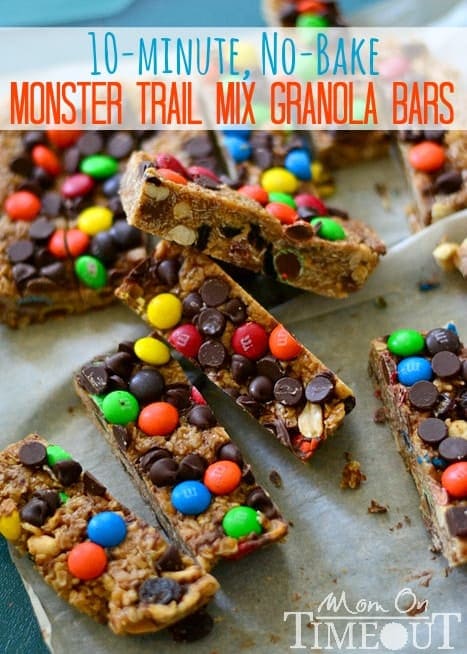 [amd-zlrecipe-recipe:63]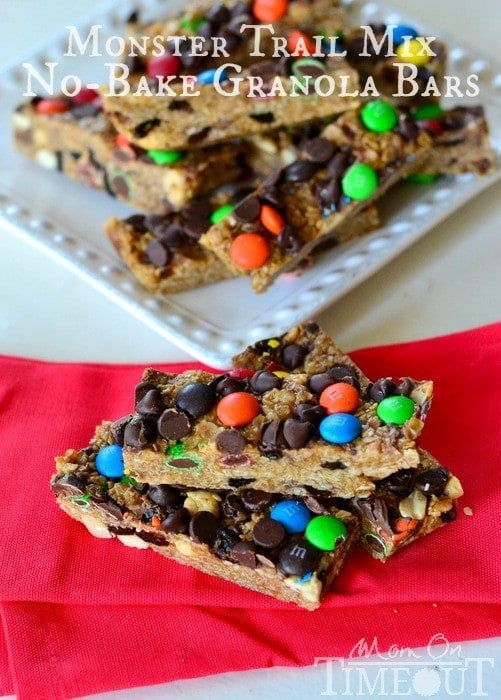 These granola bars are perfect for satisfying hungry tummies while on the run.  Whether it's a quick snack before swim or soccer practice or a sweet treat in his lunch, I love knowing Reece will polish this snack off without complaint 🙂
More snacks my boys love: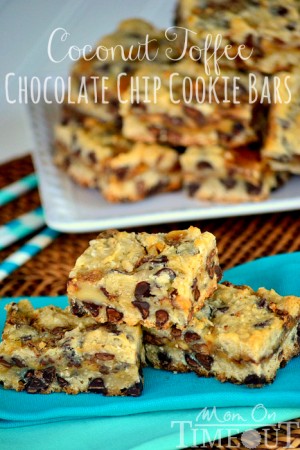 Coconut Toffee Chocolate Chip Cookie Bars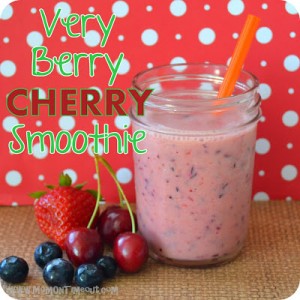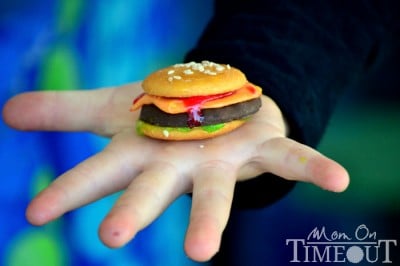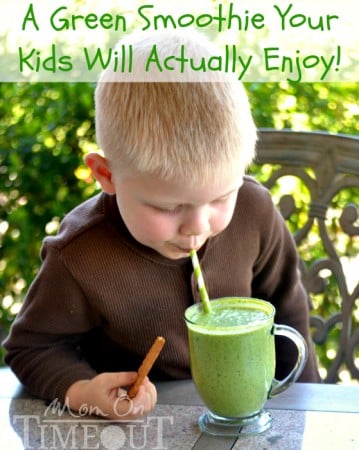 Two Green Smoothies Your Kids Will Love!

For all dinner recipes, go HERE.
For all dessert recipes, go HERE.
Sign up to get emails when I post new recipes!
For even more great ideas follow me on Facebook – Pinterest – Instagram – Twitter – Bloglovin'.
Have a great day!