Scrappy Pumpkins are a fun way to decorate for the Fall season!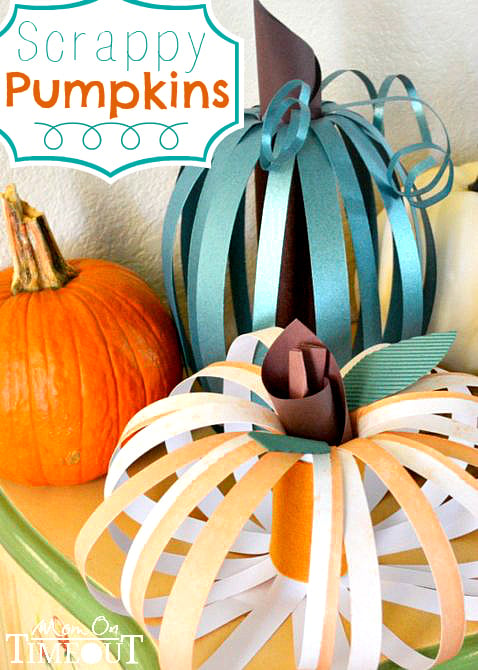 As Halloween quickly approaches, I have had fun recalling some "oldies but goodies" pumpkin crafts. One of these classics makes use of a cardboard roll and strips of paper to make a pumpkin. I put my own spin on this craft using decorative scrapbook paper and some felt – hence the name "Scrappy Pumpkins". This craft is wonderful because you can make a variety of shapes and sizes of pumpkins just by changing the height of your roll. Use any colors you want to create pumpkins that are uniquely your own.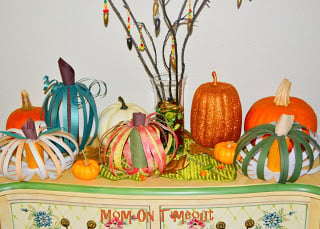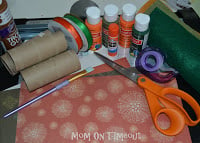 Materials Needed:
12×12 scrapbook paper
tape
glue
scissors or paper cutter
cardboard rolls
assorted card stock for stems
felt – optional
paint – optional
Directions: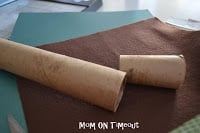 The base of the pumpkin is a cardboard roll (from either a roll of toilet paper or paper towels). There are many ways to decorate the base: paint, felt, or paper. For this pumpkin I chose brown felt and an 8″ roll. (I cut a paper towel roll down to 8 inches.)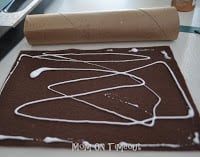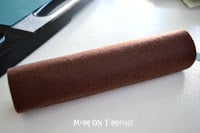 To cover your roll with felt, cut the felt as wide as the roll and then as long as it takes to cover the roll. It is okay if there is some overlap. Put glue on the felt and then roll the felt around the cardboard roll making sure to smooth the felt.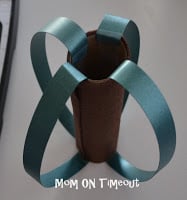 After deciding on the height of your pumpkin (mine ranged from 3 – 8 inches), pick out your paper. I used a variety of papers, all 12×12 inches. My favorite was the double-sided metallic teal paper. (If you don't have double-sided paper and you don't want the white showing, use a glue-stick to glue two pieces together. It really makes for some neat color combinations and gives the pumpkin some added dimension as well.)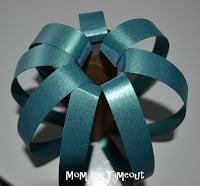 Cut your paper into strips. I used 3/4″ strips to start and then finished with 1/2″ strips but you can make them whatever width you want. Put a piece of tape on one of your strip of paper and press it firmly to the inside of the roll. Put a piece of tape on the other end of the strip and press it to the inside of the bottom of the roll. Keep repeating until your pumpkin has the look you desire.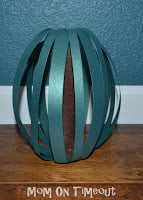 The height of your roll will determine the size and shape of your pumpkin. A taller roll results in a taller, narrower pumpkin while a short roll results in a shorter, wider pumpkin.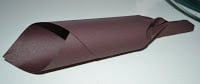 For the stem, I rolled up a piece of brown cardstock and stuck it in the opening at the top.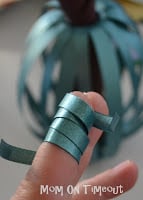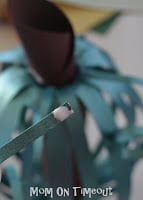 I cut some thin strips of paper and rolled it around my finger creating some curl. I glued the tip of those strips and pressed it to the inside of the roll.
Here is the finished product: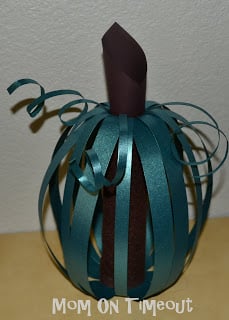 Here are some others that we made…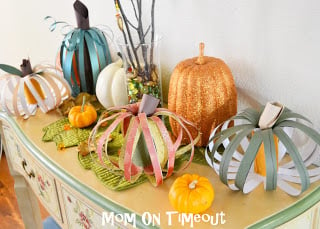 I hope you get crafty this week and make yourself some "Scrappy Pumpkins"!
More Fall fun: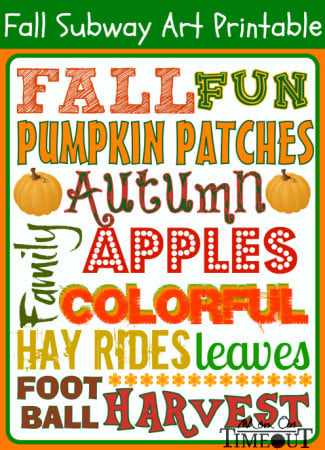 FREE Fall Subway Art Printable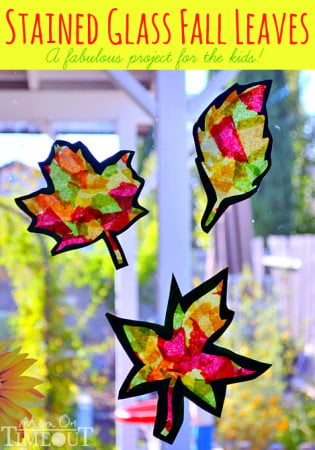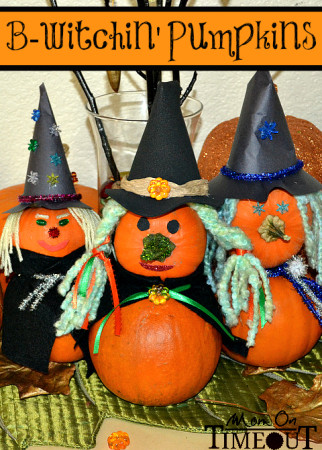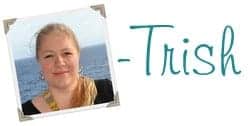 Connect with me!








 Linking up at some of these parties.