Stained Glass Fall Leaves – This easy and stunning craft is a perfect Fall craft for the kids.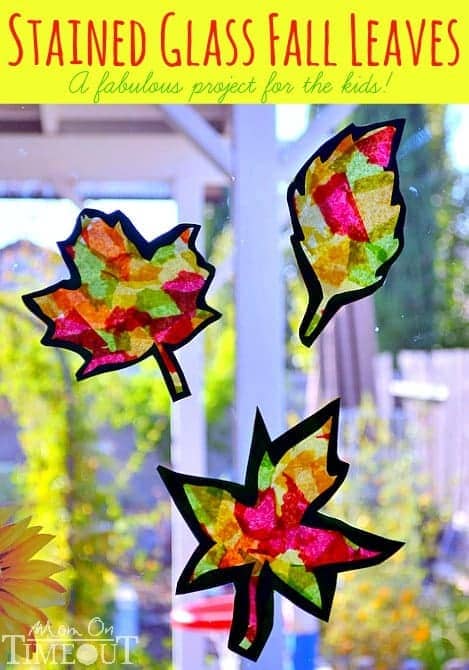 Fall is in the air…well, not quite yet – but here's to wishful thinking! Fall is my favorite time of year with the beautiful multi-colored leaves and the fresh, crisp air. Today's craft is all about celebrating the beauty of this marvelous and colorful season.  I love this craft because children of all ages can help construct their own leaves. A few small helping hands can turn this project into a memory-making event.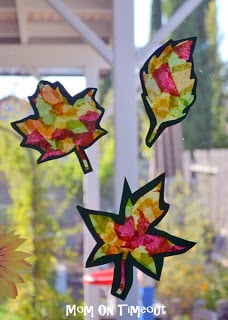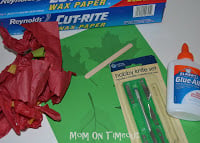 Materials Needed:
Glue
Tissue Paper (fall colors)
waxed paper
popsicle stick for spreading glue (or your favorite tool)
Fall Leaves Template #1 (or draw your own)
Fall Leaves Template #2
Craft knife
Paper (green, red, yellow, or orange)
Directions: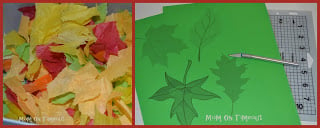 Have your children help you tear the tissue paper into small pieces – the smaller the better. This is loads of fun for the little ones and frees you to print out the template and cut out the leaves.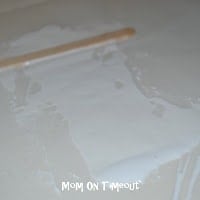 Tear off a piece of waxed paper that is double the width of your leaf template (so roughly 18″ long).
Apply glue to a small area of the waxed paper and then layer the tissue paper pieces on top, one at a time. It's okay if they overlap a little – the goal is to cover all the glue.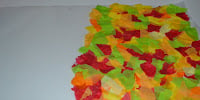 Continue working until half of the waxed paper is covered in tissue paper.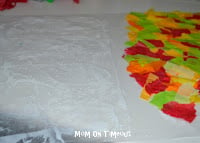 Now spread a thin layer of glue on the remaining half of the waxed paper on the opposite side.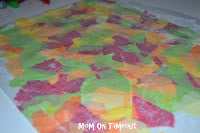 Fold the waxed paper over and lightly smooth the surface making sure that the glue is fully in contact with the tissue paper. Let dry.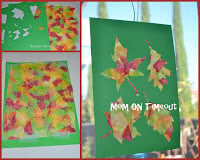 There are a couple of ways to enjoy the Stained Glass Fall Leaves. You can simply tape the dried stained glass behind the cut-out template and hang it on a window…
OR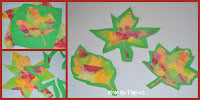 ..you can individually cut out the leaf shapes, gluing the border of the leaf to the top of the stained glass. Stick them to a window using tape, or hang them from a suction cup. Make sure the window gets some sunlight so you can enjoy the stained glass effect.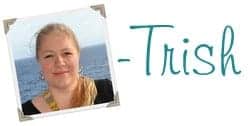 Connect with me!








 Linking up at some of these parties.