Treat your little sweetheart to a Printable Valentine's Day Coupon Book for Kids! Printable coupons for family movie night, no chores, pizza for dinner and so much more!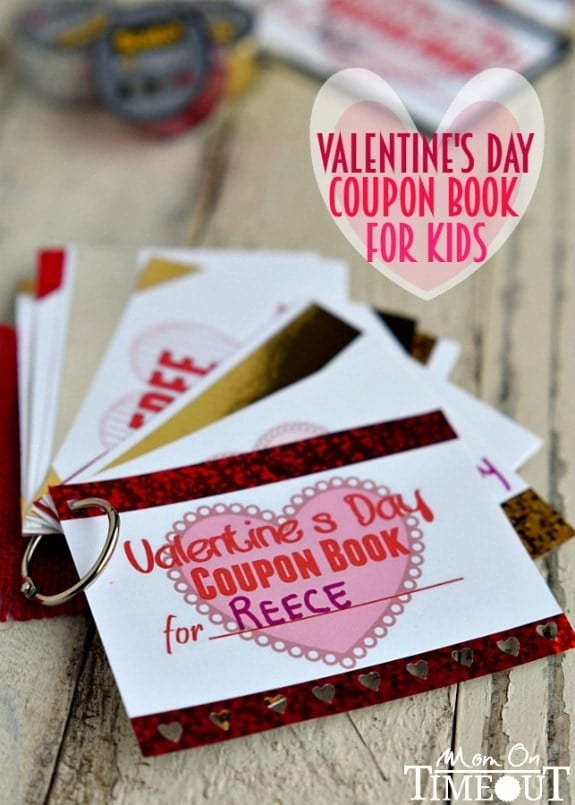 I love surprising my boys with Valentine's Day treats. My mom used to spoil me rotten on Valentine's Day and I LOVED it. I would get something really special like an engraved necklace or jewelry box along with other treats all day long. My mom would have cookies or flowers delivered to my school…and this was all the way through college 🙂
Spoiled much? You bet.
While I don't go all in as much as my mom used to, I still enjoy doing little things for Reece and Bryce that make the day memorable and special for all of us. This year I decided to make them their own coupon books. I've done this for Chris before with more "grown-up" coupons but I thought it would be fun to make coupons that the boys would have fun redeeming.
Stuff like staying up late, family movie night, no chores, pizza for dinner…you know, the good stuff.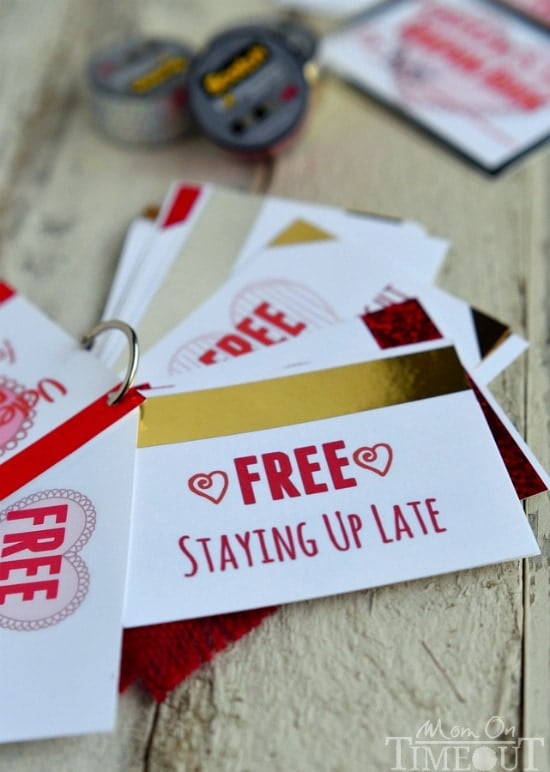 These were a breeze to put together and I embellished each and every coupon with Scotch® Expressions Metallic Tapes to add some pizzazz and sparkle to our lives. Everyone needs a little sparkle, right? Right. So let's get started!
Materials Needed:
Card Stock – this project used 3 pieces of white cardstock
Scissors
Heart Shaped Hole Punch
Binder Ring
Printable Coupons
Marker
Scotch® Expressions Metallic Tapes in assorted colors – this project used Silver, Gold, Red Crinkles and Gold Crinkles
Step-by-Step Instructions:
Gather the materials for the project. Print out coupons (here, here, and here) onto cardstock. You can also make your own, of course, or find printable coupons online, such as ones that offer breakfast in bed, ice cream date night, family game night and more, and print them onto the cardstock.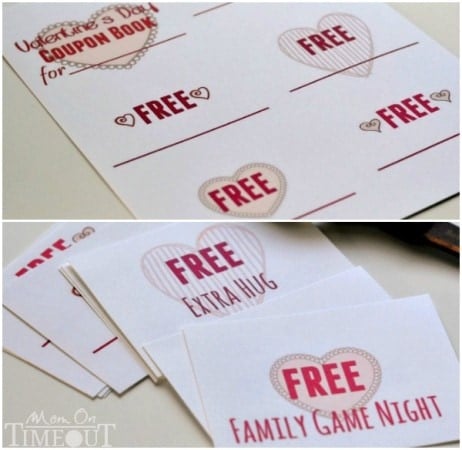 Using your scissors, cut each coupon out from the cardstock so they are all the same size.
Embellish each coupon with Scotch® Expressions Metallic Tapes in whatever way you want. Corners, top, bottom – it all looks good!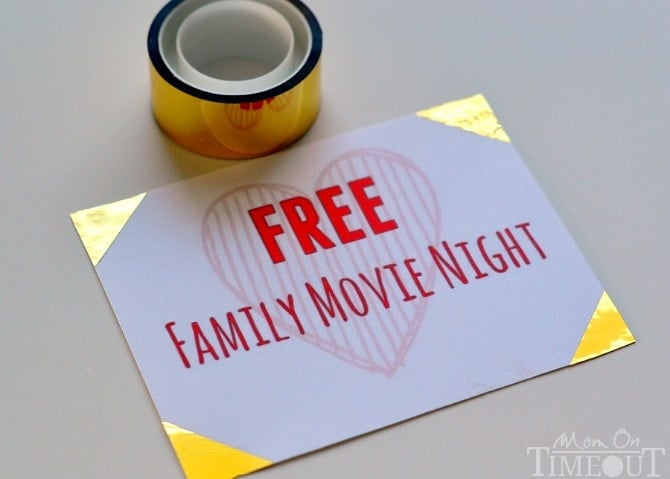 Be creative! And continue to embellish the rest of the coupons with Scotch® Expressions Metallic Tapes in various colors. For example, adhere the decorative tape diagonally on each corner or create patterns using multiple colors of the tape.
You can also use a decorative hole punch to cut hearts, stars, lips and more in the coupons.
Once all the coupons are decorated, use a marker to write rewards such as "date night with mommy" on the blank coupons.
Finally, stack the coupons together and punch a hole in the shape of a heart in the upper left hand corner of each coupon.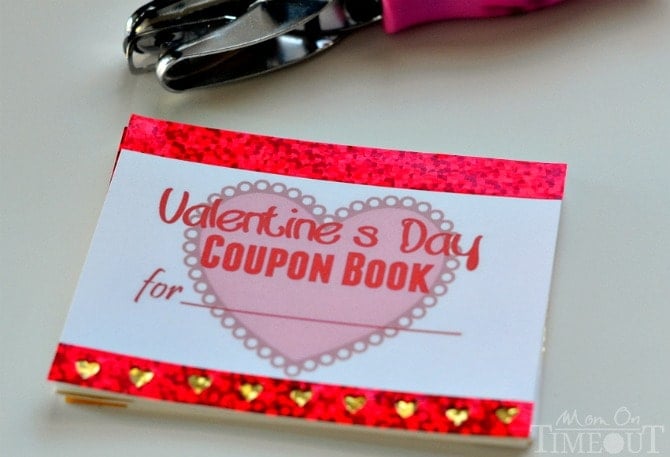 Secure the coupons together by placing a binder ring through the punched hole to create a coupon book to gift to a loved one on Valentine's Day.
The free kisses is my favorite.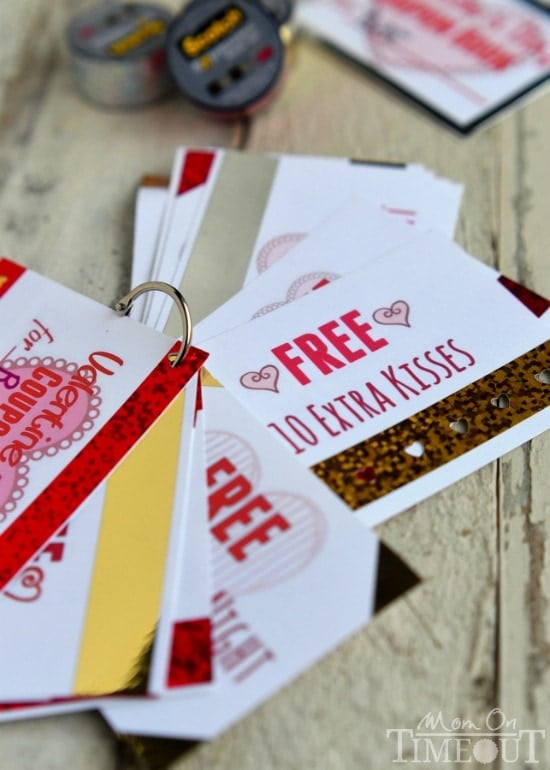 But this coupon for family movie night is going to be redeemed first, I can almost guarantee it.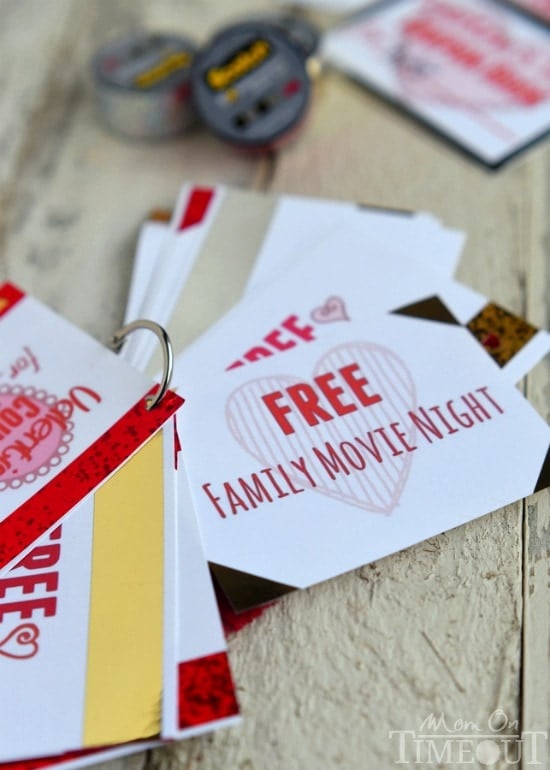 More Valentine's day fun!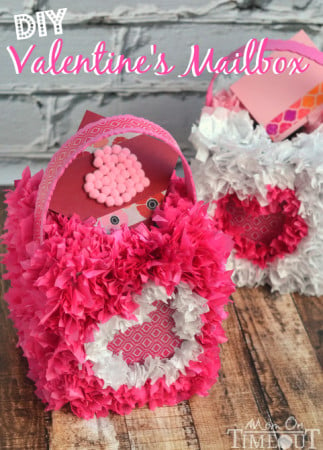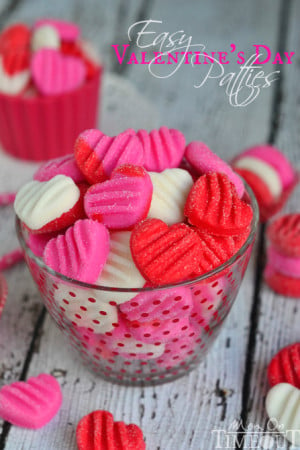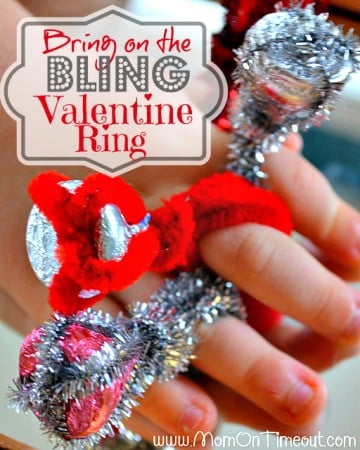 Bring on the Bling Valentine Ring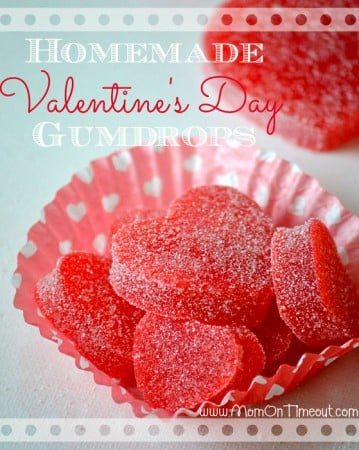 Homemade Valentine's Day Gumdrops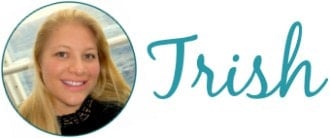 Connect with me!
 Linking up at some of these parties.
Disclosure: I have been selected to be a brand ambassador for  Scotch Brands. I have been compensated for my time. All opinions expressed are 100% my own!