A super fun Valentine's Day ring made with Hershey's Kisses and pipe cleaners.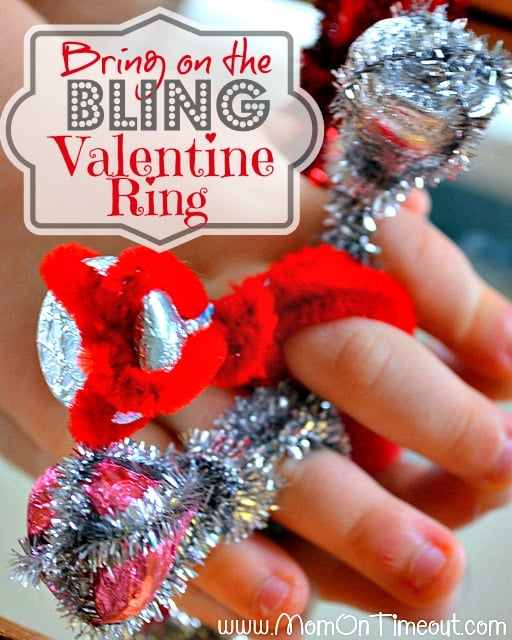 I just had to share this adorable little craft project with you! We just got our February issue of Disney Family Fun (LOVE this magazine!), saw these cuties and knew my kids would get a kick out of them. I love a project you can pull together in seconds 🙂  All you need is Hershey's Kisses and pipe cleaners. We used some metallic pipe cleaners too because let's face it, platinum is better! The red kisses are rubies, the pink are pink sapphires and then we've got the silver kisses that are clearly diamonds! Reece told me that he felt like "royalty". Where he picked up that word I'm not sure but I'm glad he is feeling so majestic 😉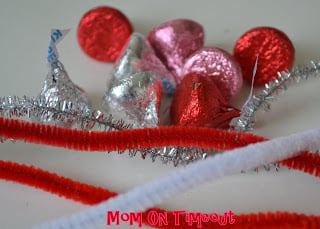 Lay out two pipe cleaners perpendicular to each other. Twist them around each other in the center creating an "X".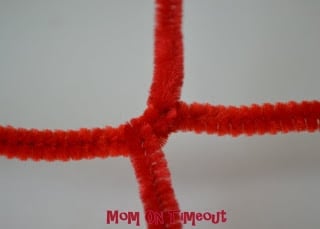 Place the Hershey's kiss on the center of the "X".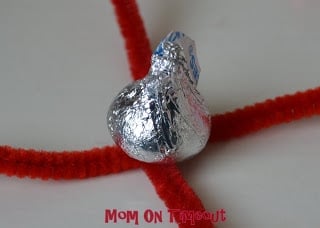 Pull up the pipe cleaners to the tip of the Hershey's Kiss. Twist the pipe cleaners tightly at the top. (You can see that I left the paper in this kiss – we removed it on the other ones because it detracted from the bling effect.)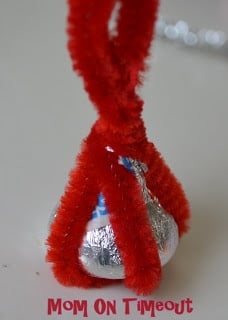 Separate the pipe cleaners so there is two on each side and pull them away from the Hershey's Kiss.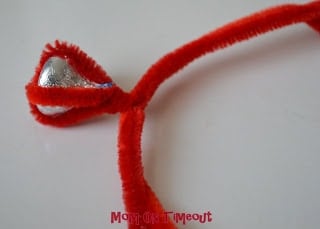 Bend the ends to form a ring. I found that wrapping the pipe cleaners around the tip of my finger was the easiest way to accomplish this.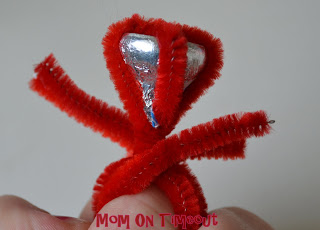 Twist the ends around at the top of the ring. Trim of any excess or find a place to tuck the ends in. Remember that the ends of the pipe cleaners can be sharp – so make sure they aren't anywhere that can hurt a little finger.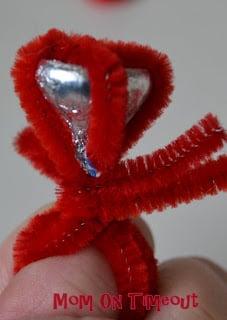 This is what the finished product will look like. Family Fun suggested cutting out tags and adding them to the rings. We never got to that point because Reece and Bryce just wanted to wear them!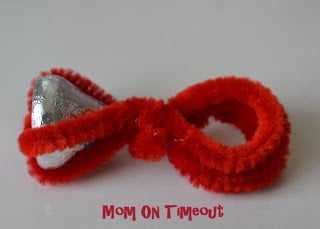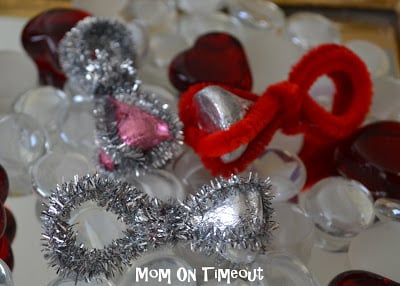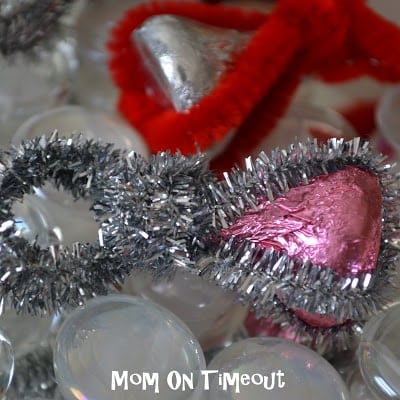 Here's some action shots with the hand models I hired (they work for candy!):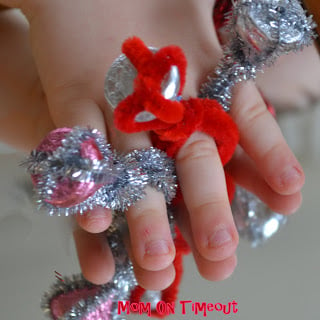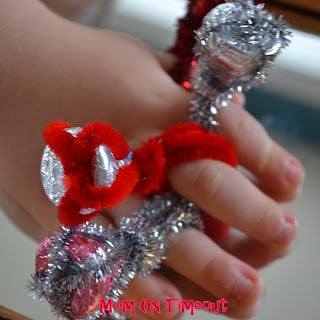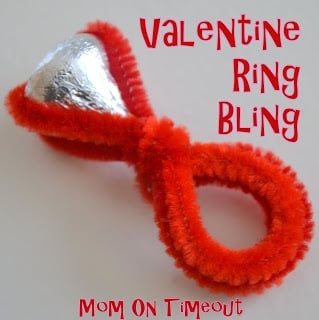 For more Valentine's Day fun, check out these crafts and recipes: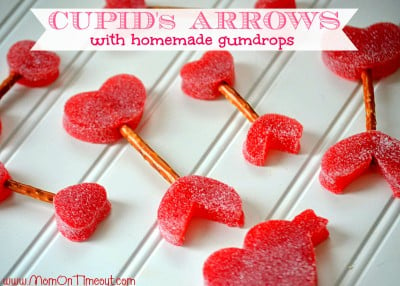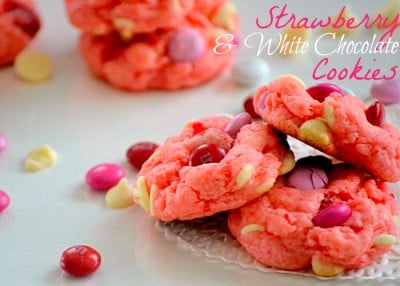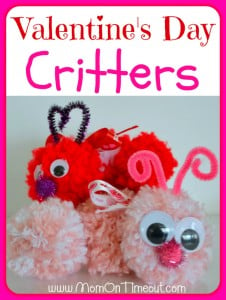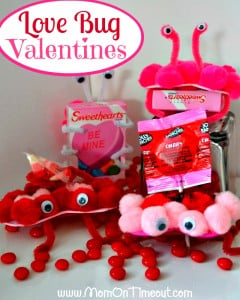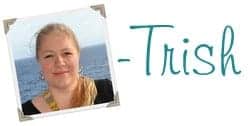 Connect with me!
 Linking up here, Home Stories A2Z, Savvy Southern Style, and My Repurposed Life.