An easy recipe for MIDORI SOUR cocktails! Fruity, fun, and delicious with just a few ingredients! Great for girls night, St. Patrick's Day and all special occasions!
Let's be friends! Sign up to get my new recipes in your inbox! Follow me on Facebook and Instagram too!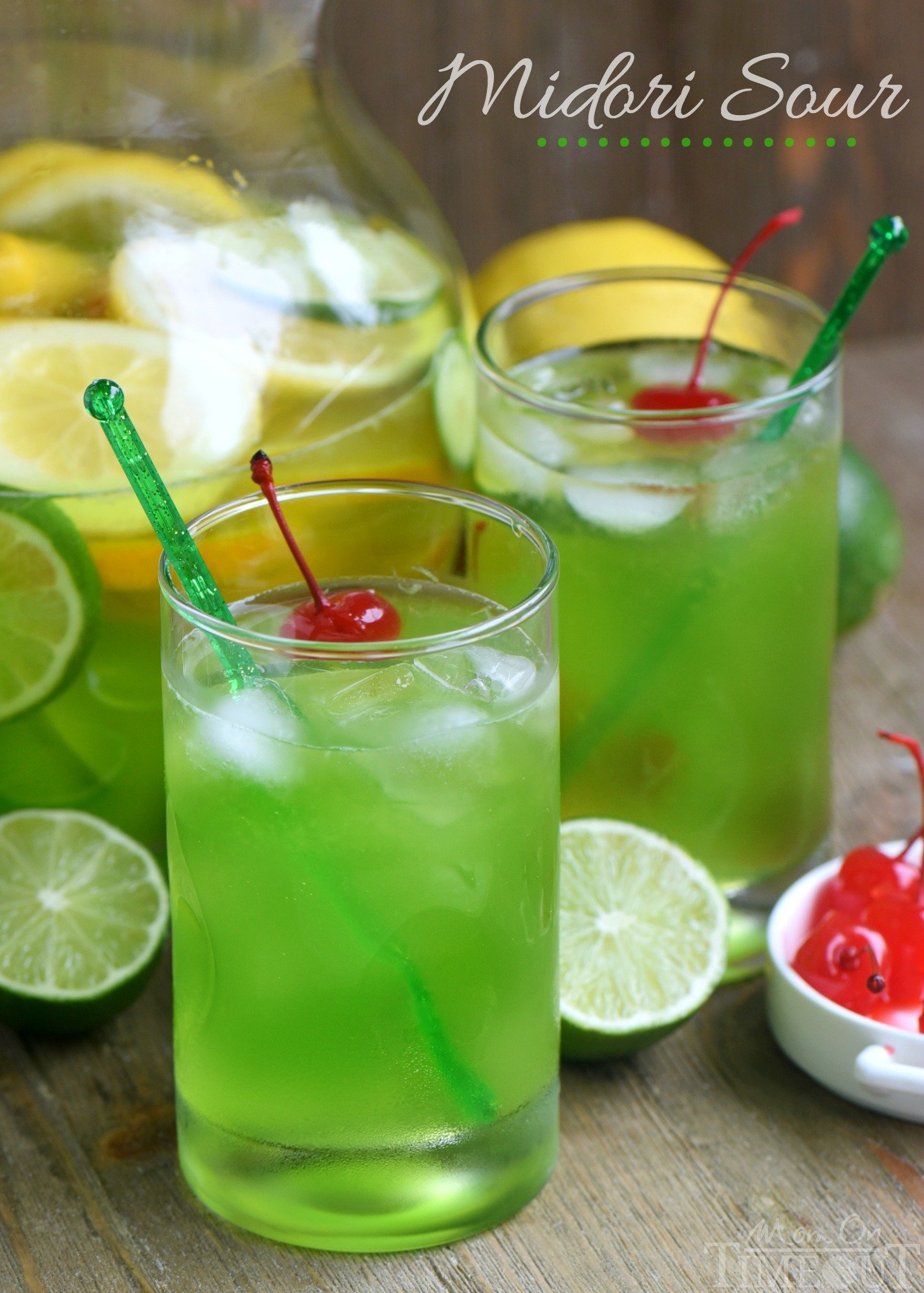 I absolutely adore a good punch or cocktail. I think they are so fun to make up for parties and it really can make an event feel special.  I have been a Midori Sour girl forEVER. It's my go-to drink at restaurants and one of my favorite cocktails to make at home. It is sooo easy to make and the flavor is just amazing.  Bright, refreshing, and fruity!
When I'm at blog conferences and we go out, this is what I order. Every. Time.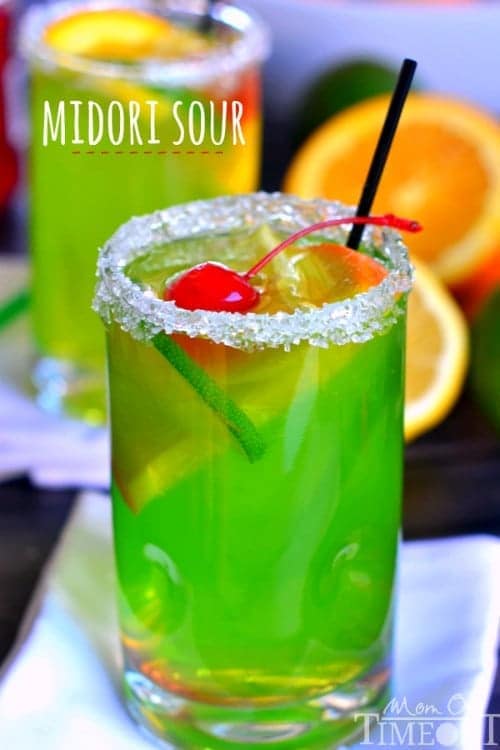 This cocktail is perfect for St. Patrick's Day. Or Christmas. Or anytime during the spring or summer. Or Friday. You get where I'm going with this, right?
If you want a stronger drink, just eliminate or cut back on the Sprite. I love adding the Sprite though because it makes the drink fizzy and even more fun.  The lemon-lime flavor just goes perfectly with the Midori liqueur.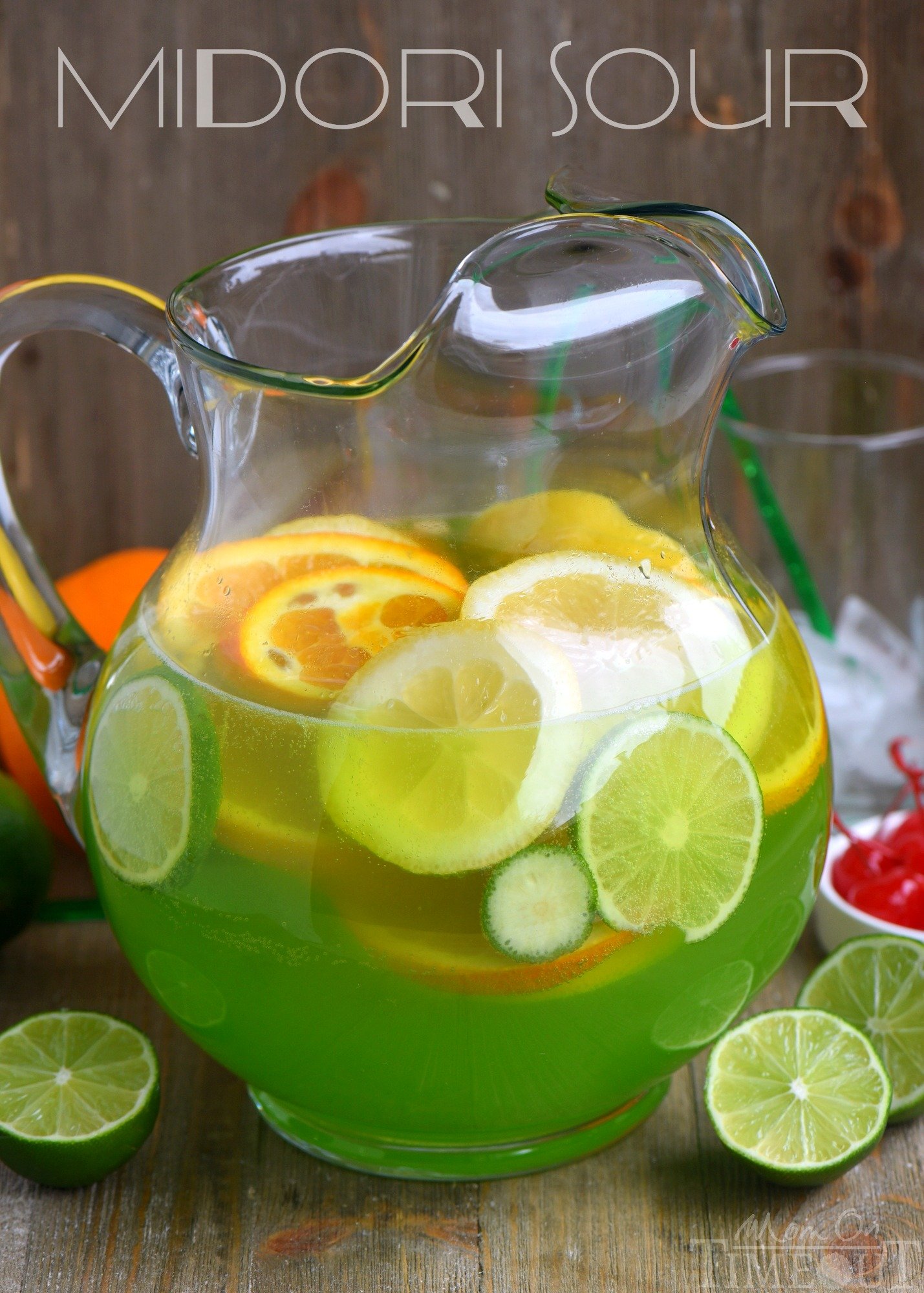 To make a pitcher for a party, just multiply all the ingredients below by 4 or 6 or 8 – or however many cocktails you want to make and enjoy responsibly 🙂
Okay, so I told you mine… what's YOUR favorite cocktail??
Midori Sour
An easy recipe for MIDORI SOUR cocktails!
Author:
Trish - Mom On Timeout
Ingredients
2 oz MIDORI
4 oz sweet and sour mix
2 oz Sprite
½ oz fresh lime juice
orange, lemon, lime, maraschino cherries - for garnish
Instructions
Fill tumbler with ice.
Add midori, sweet and sour mix, lime juice and Sprite.
Stir and garnish with orange wedge, lemon or lime slice, or a maraschino cherry.

Get your drink on!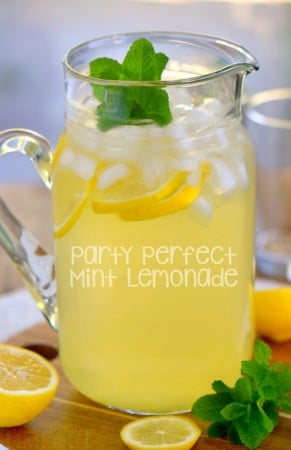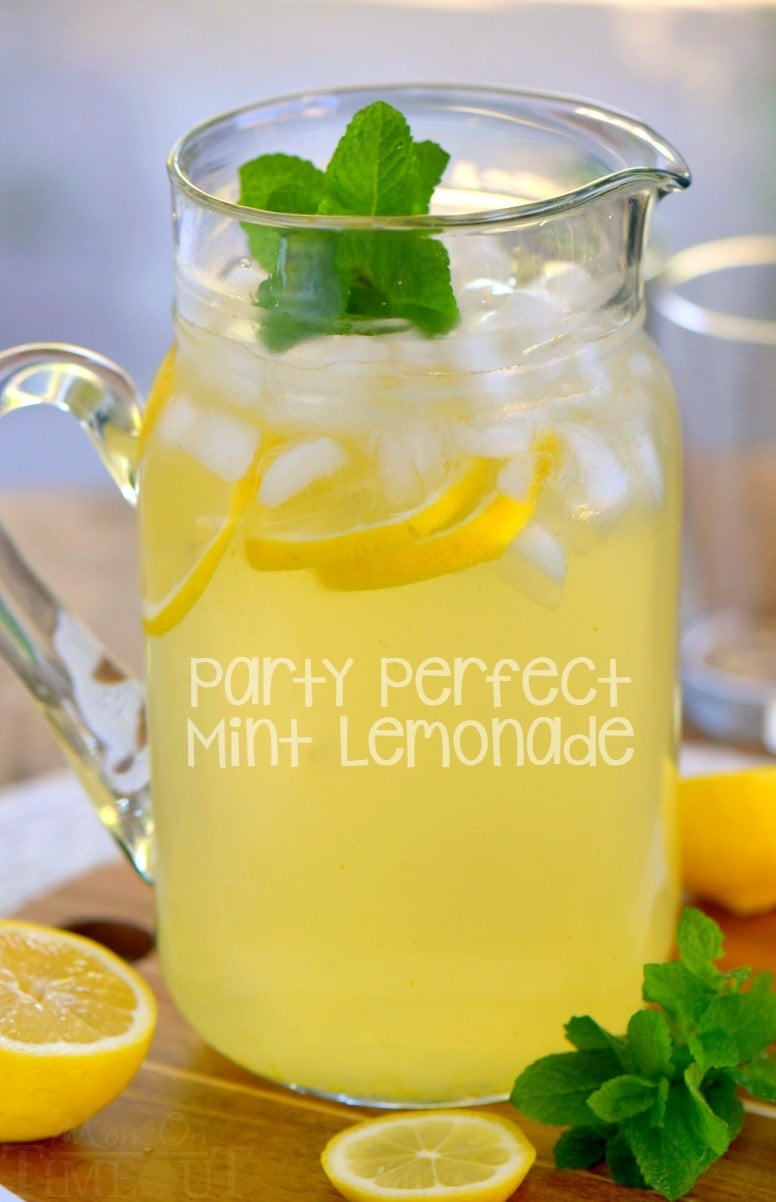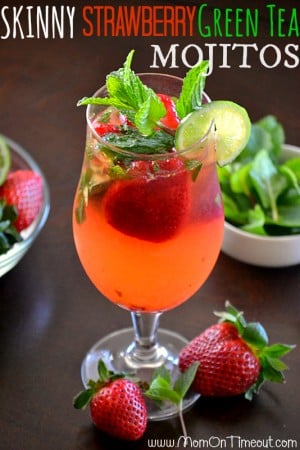 Skinny Strawberry Green Tea Mojitos
Practically Perfect Pineapple Punch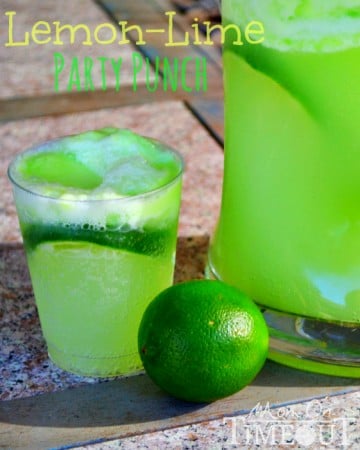 For all beverage recipes, go HERE.
For all dessert recipes, go HERE.
Sign up to get emails when I post new recipes!
For even more great ideas follow me on Facebook – Pinterest – Instagram – Twitter – Bloglovin'.
Have a great day!