I am a member of the Collective Bias® Social Fabric® Community.  This shop has been compensated as part of a social shopper insights study for Collective Bias and their client.
Enjoy a delicious, healthy dinner in under 30 minutes with Mediterranean Chicken Quinoa Salad!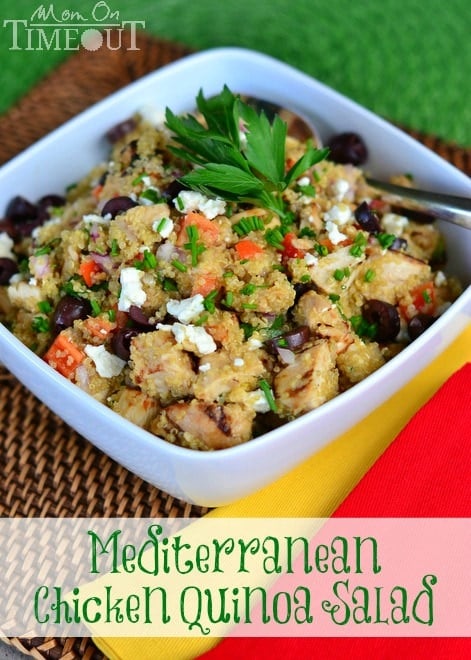 Nightly swim practices have left me scrambling at dinner time more than once.  Okay… it happens A LOT.  I make every effort to see to it that my family eats well-balanced, healthy meals.  We definitely enjoy our treats so it's important that throughout the week that I make sure my family is eating well.  I am always on the look out for foods and recipes that are easy to prepare and make smart eating easy.
Last week I was walking with my friends Rhonda and Ann and we were talking about healthy meals that we could make for our families.  My friend Ann came up with a Mediterranean pasta salad and as we were walking I could just envision this gorgeous, colorful salad that would be perfect for weeknights.  The more I thought about this recipe I realized that I could make it even easier AND healthier with just a few small changes.  Quinoa and Tyson Grilled & Ready chicken were the perfect additions to Ann's salad and make this dinner easy to prepare, light, bright, and healthy.   Even better, this salad is delicious served warm or cold.  Making it ahead and serving when we get home from swim practice makes me feel pretty darn smart 🙂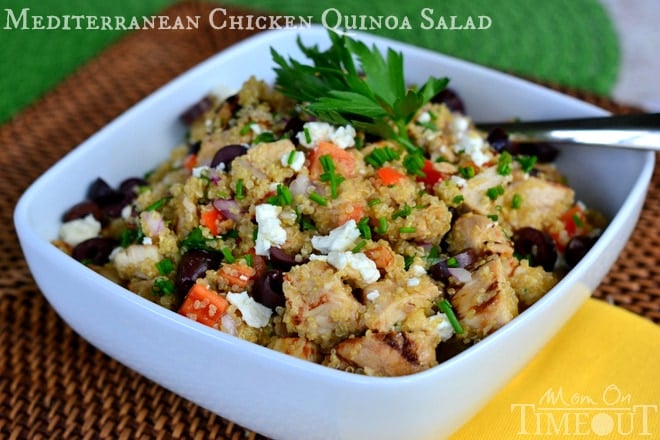 This salad contains classic Mediterranean flavors and some twists.  Feel free to mix and match ingredients to customize this recipe for your families preferences.  See those olives?  Yeah.  Those get picked off pretty quick by my boys but that's totally okay.  I'm excited they're eating peppers and quinoa not to mention getting loads of protein and hardly any fat from the Tyson chicken 🙂  Walmart had everything I needed to get this salad ready for my family.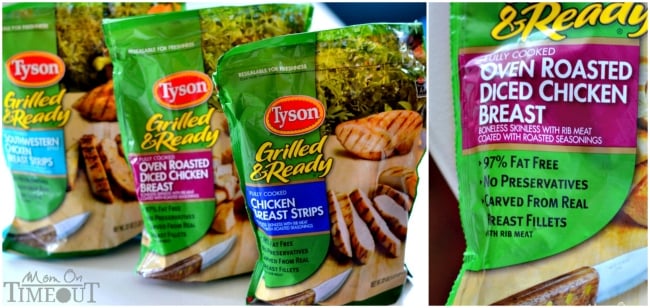 If you haven't checked out Tyson's Grilled & Ready Chicken yet – DO!  Talk about a total time saver – these bright green bags have been saving me right and left for dinner.  Perfect for so many easy, quick meals: quesadillas, tacos, salads, sandwiches, and tons more!   The chicken is absolutely gorgeous and takes 3-5 minutes to heat up on the stove top.  Does it get any easier?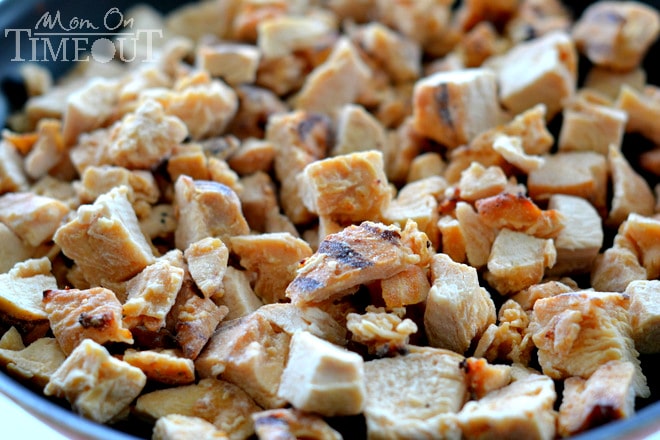 What would you make with Tyson Grilled & Ready Chicken?  You can find Tyson on Facebook and online.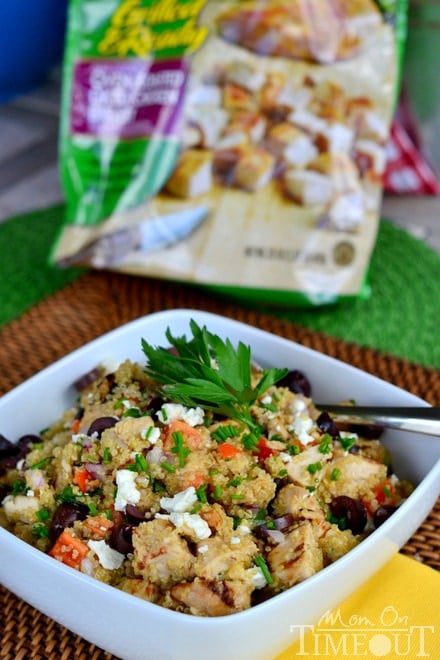 Mediterranean Chicken Quinoa Salad
Ingredients
1 cup uncooked quinoa
2 cups low-sodium chicken broth
2 garlic cloves, smashed
22 oz diced chicken breast (Tyson Grilled & Ready)
¾ c red onion, diced
¾ c red bell pepper, diced
½ cup kalamata olives, chopped
3 Tbls fresh parsley, chopped
2 Tbls fresh chives, chopped
½ cup crumbled feta cheese
⅔ cup fresh lemon juice
1 Tbls balsamic vinegar
¼ cup olive oil
Instructions
Prepare quinoa according to package instructions replacing water with chicken broth and adding garlic cloves.
While quinoa is cooking, prepare chicken according to package instructions.
Combine onion, bell pepper, olives, feta cheese, parsly, and chives in a bowl.
Combine lemon juice and balsamic vinegar. Whisk in olive oil and set dressing aside.
Gently stir in chicken, quinoa and dressing until thoroughly mixed.
Serve immediately or refrigerate and serve cold
More recipes we love: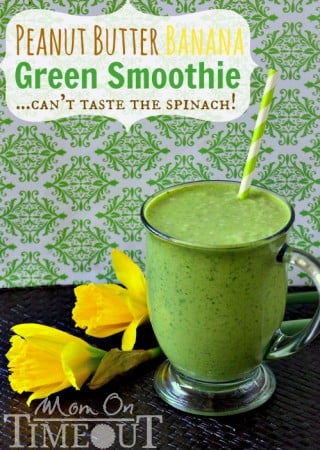 Two Green Smoothies Even Your Kids Will Love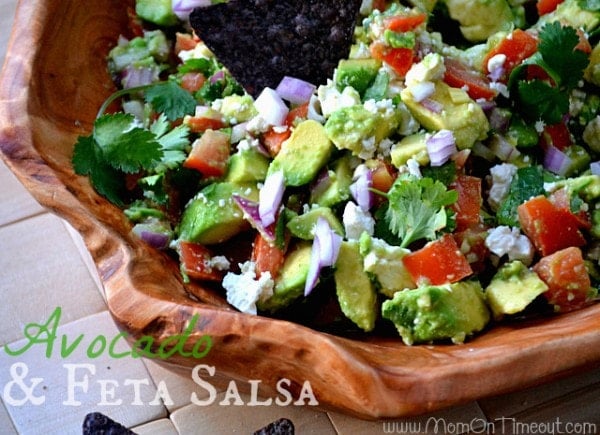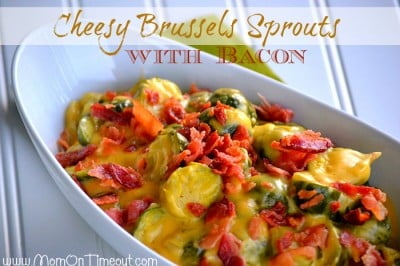 Cheesy Brussels Sprouts with Bacon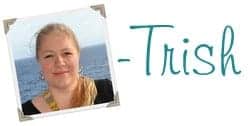 Connect with me!
Disclosure: I am a member of the Collective Bias®  Social Fabric® Community.  This shop has been compensated as part of a social shopper insights study for Collective Bias®  and Tyson. #cbias #SocialFabric #GrilledAndReady All opinion are, as always, 100% my own.