The tastiest salsa right from your garden! I love making this Easy Garden Blender Salsa all summer long!
Let's be friends! Sign up to get my new recipes in your inbox! Follow me on Facebook and Instagram too!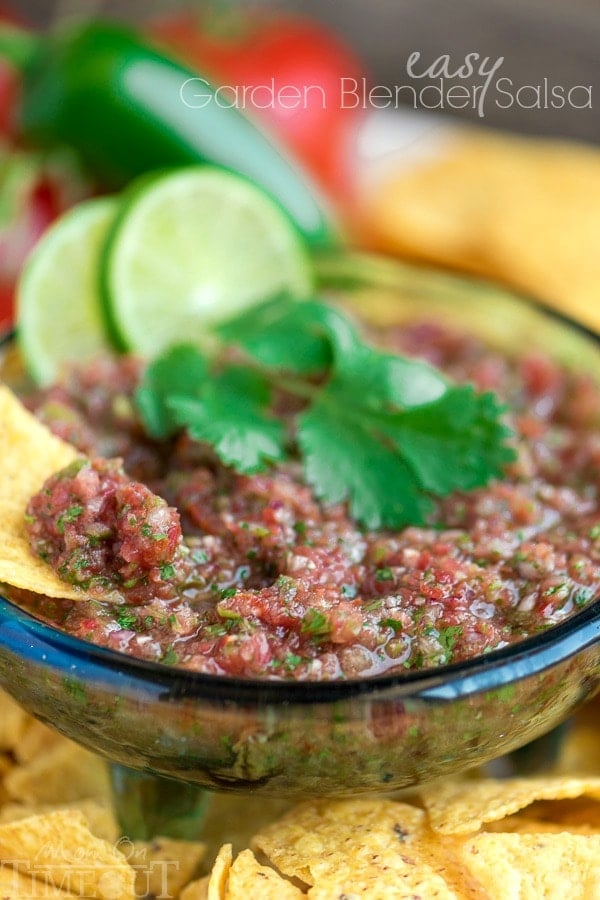 I am so crazy excited to be sharing this salsa recipe with you here today! It's my favorite and it's perfect for those red-ripe tomatoes you may have growing in your garden this summer. I love growing food. Nothing tastes as good as when it's fresh from your garden – or any garden – and this is especially true of salsa.
The freshness of the ingredients in this salsa is what will have you and your guests coming back again and again. It's easily customizable so if you're a garlic lover  – add more garlic. Like your salsa extra spicy? Add another jalapeno. Make sure to taste and season accordingly!
I'm obsessed with my garden and that's no joke. I pretty much live out there from early Spring until late Fall babying my plants, trying to coax the most production out of them. It is a thrill every day to walk out to my garden and see what has transpired over night. New blossoms have appeared, strawberries have ripened, and cucumbers have grown.
It's exciting to me. Like, I get up early in the morning just so I can spend some quality time in my garden before it gets too hot. And this girl? She loves her sleep. But see, when I go out to my garden and see flowers like this fuschia…what can I say? I'm smitten.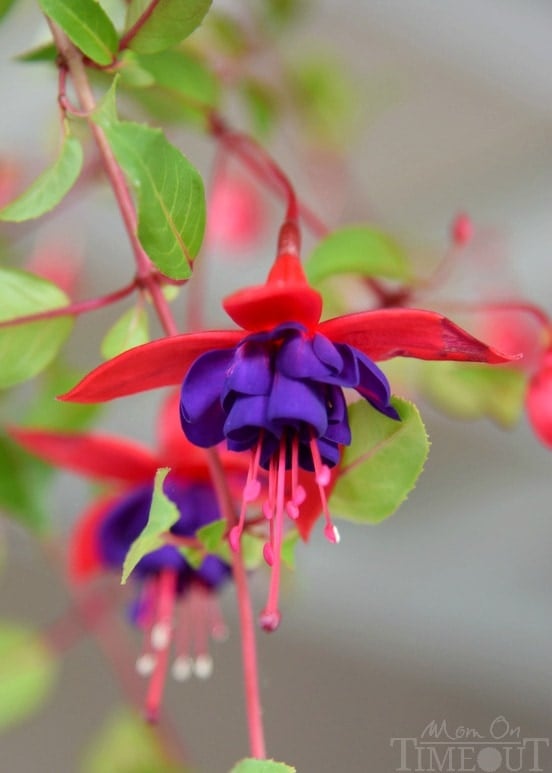 A month ago I had the opportunity to try out a new Miracle-Gro® product on my garden. As a gardener, I've been using Miracle-Gro® products for years. I trust the brand and was super excited to try out their new LiquaFeed®. Here's why…I'm a lazy gardener. Sure, I love to see all the beauty in my garden but I am admittedly terrible about feeding my plants. The new Miracle-Gro® LiquaFeed® makes it super easy. All you do is connect it to your water source and then you can feed your plants as needed.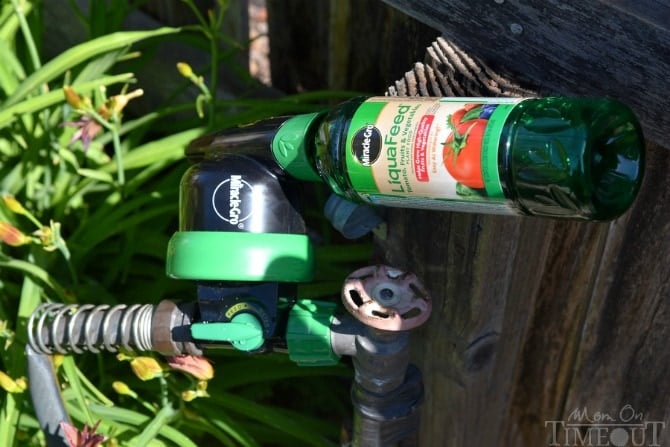 Pushing this little switch here is all the work you'll need to do when it's time to feed your plants. Yep. It's seriously that easy. Switch it back to "water" when you're done.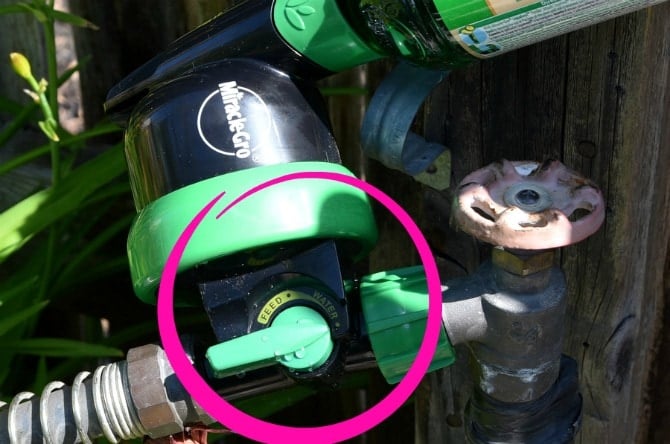 I used the LiquaFeed® for my entire garden but I wanted to showcase our large planter. (I shared the DIY Garden Planter Box Tutorial HERE.) The before is from about 4 weeks ago and just look at how much they've grown! So healthy too!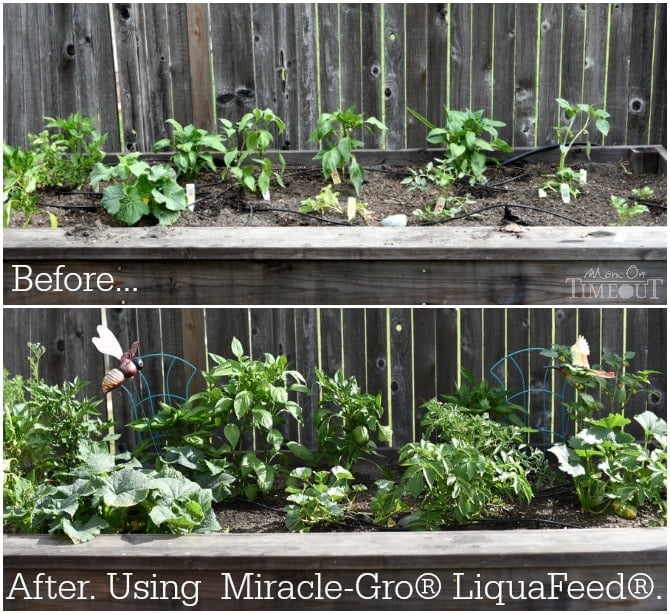 Here's some of what's growing in this planter: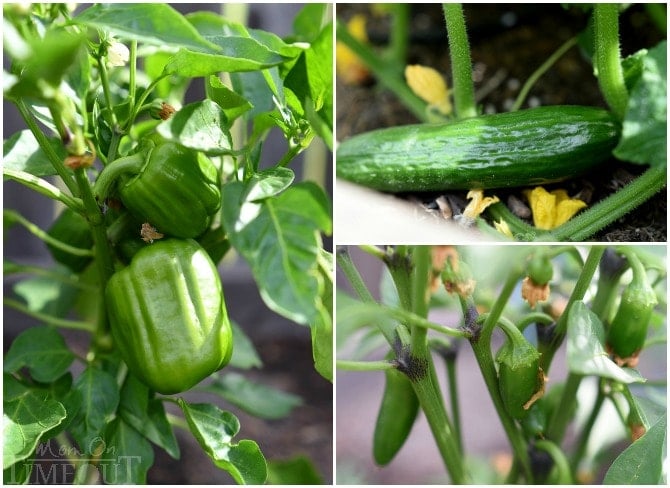 Bell peppers, cucumber and jalapeno peppers are just a few of what you can find in my garden. And you guys, just look at the size of these veggies already! These were just little baby plants just 4 weeks ago! I can tell that this is going to be a record-breaking summer for our garden.
You don't need a whole lot to have the best summer either! Just a universal feeder and the LiquaFeed® that works best for your garden. I found that I used the Bloom Booster and Tomato, Fruits, and Vegetables feed most frequently. And that's just based on what I'm growing.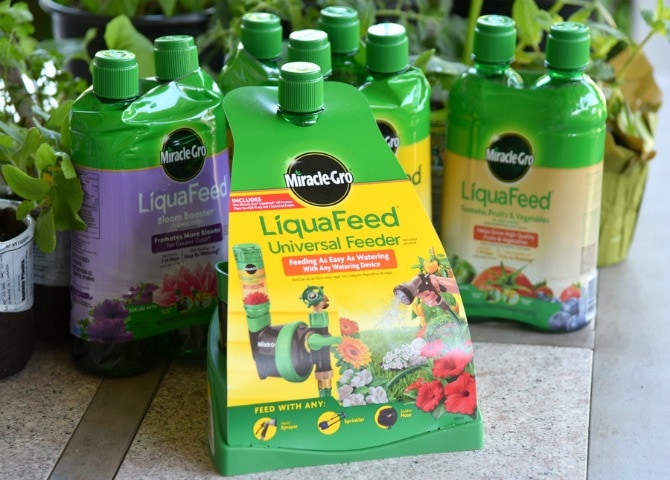 I love that I'm able to feed and water my garden at the same time and I don't have to measure or anything. Seriously, the LiquaFeed® Universal Feeder makes it SO easy to have the best garden ever.
And because I can't help but brag, here are a few more pictures from my garden…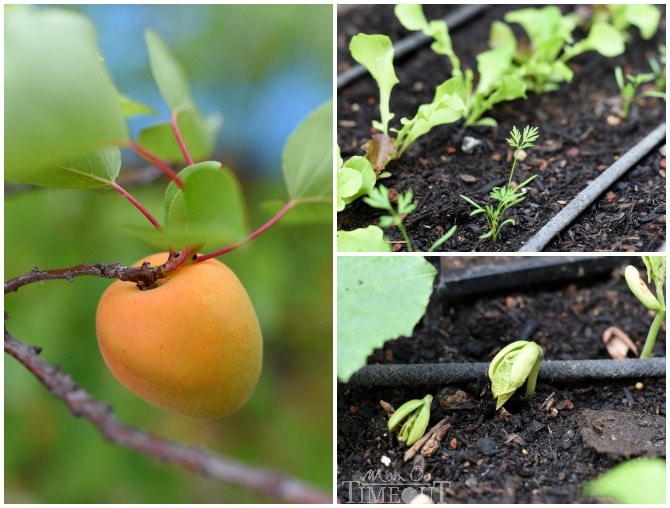 Above you can see my apricots that are just days away from being perfectly ripe, my lettuce and carrots that I planted from seed a few weeks ago, and my green beans that I planted just last week. I was waiting on seeds from my Dad that he had saved from his green bean plants last year – they were amazing and I can't wait for those to start growing like crazy too!
Below is a shot of one of 6 tomato plants that are carrying more than a hundred tomatoes right now. I will be in salsa heaven this summer! In the upper right corner is tomatillos. This is my first year growing tomatillos and I'm really excited with how large the plant has grown already. We've got dozens of tomatillos already and they are just so cute! My husband thinks they look like paper lanterns and I have to agree. Down in the bottom right is a shot of our plum tree. It is FULLY LOADED this year and we have literally hundreds of plums just waiting to be picked.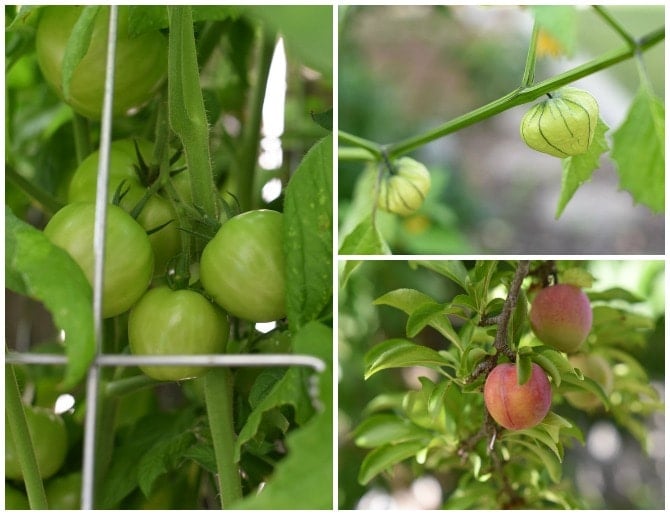 I hope you're not bored yet…grapes, pears, and apples too! This is the first year our grape vine has put on fruit and our pear tree – ohmygosh – we easily have 100 pears. Our apple tree is loaded as usual and is requiring extra supports because it is so top heavy. Thinning is my weakness.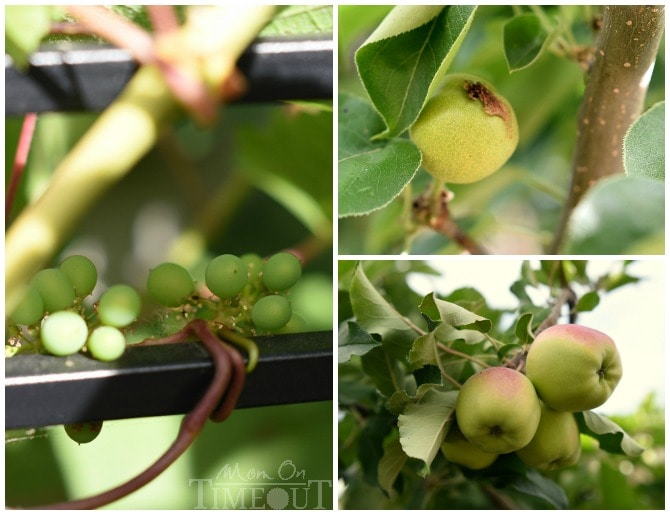 Not pictured is cherries from our cherry tree that were harvested a few weeks back, pluerries, potatoes, my herb garden, zucchini, and pluots. And probably a dozen more plants and trees – lol! I'm serious about gardening people.
And this salsa. Make it. You'll love it and find yourself planting tomatoes, peppers, and onions just like I do so I can make it all summer long 🙂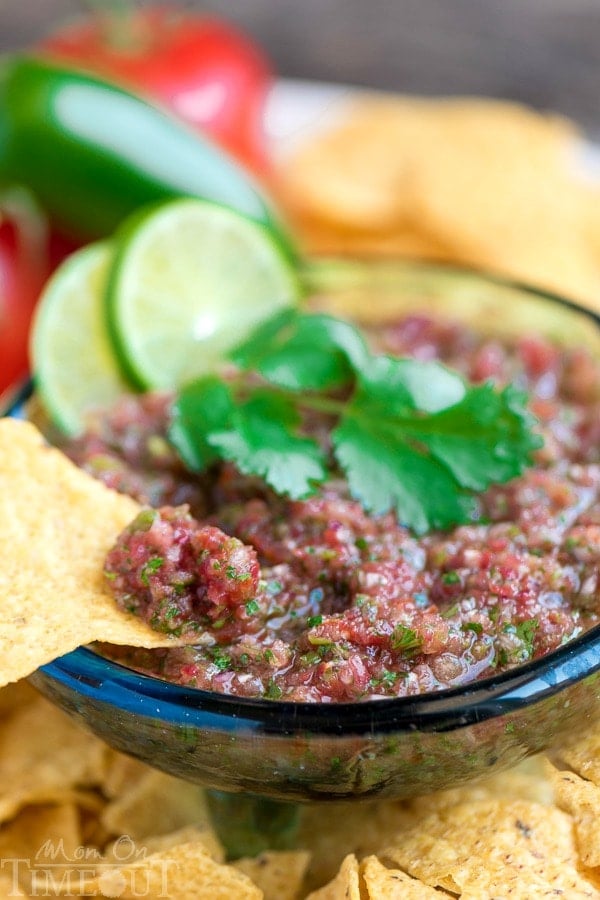 Easy Garden Blender Salsa
The tastiest salsa right from your garden! I love making this Easy Garden Blender Salsa all summer long! This easy recipe will have you coming back again and again!
Ingredients
1/2

medium red onion

divided

1

jalapeno

seeded

1

lime

juice from lime

3

cloves

garlic

crushed

5

Roma or Plum tomatoes

halved, seeds removed

1

tsp

Kosher salt

1/2

tsp

sugar

cilantro

about half a bunch
Instructions
Place half of the onion, the jalapeno, lime juice, and garlic in the blender and pulse several times to break up.

Add the other half of the red onion, tomatoes, salt, sugar, and cilantro and pulse until desired consistency is reached.

Refrigerate for several hours for best flavor or serve immediately if desired.

Store in an airtight container in the fridge for up to three days.
Nutrition
Calories:
62
kcal
|
Carbohydrates:
15
g
|
Protein:
2
g
|
Fat:
1
g
|
Saturated Fat:
1
g
|
Sodium:
1173
mg
|
Potassium:
460
mg
|
Fiber:
3
g
|
Sugar:
7
g
|
Vitamin A:
1367
IU
|
Vitamin C:
43
mg
|
Calcium:
41
mg
|
Iron:
1
mg
 More fresh from the garden recipes: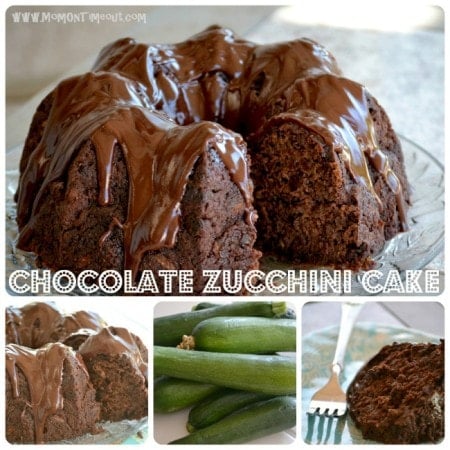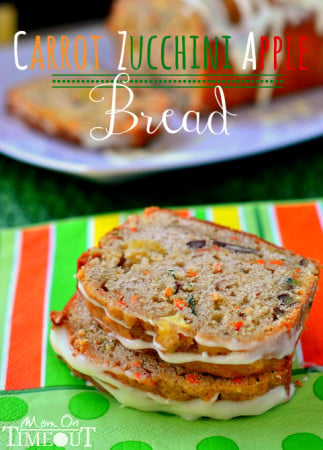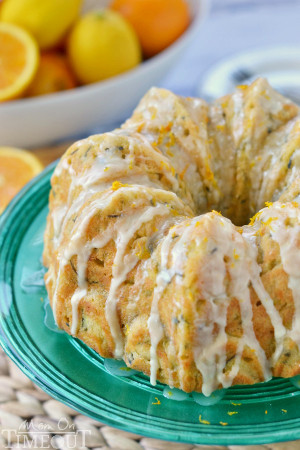 Zucchini Bundt Cake with Orange Glaze

For all dinner recipes, go HERE.
For all dessert recipes, go HERE.
Sign up to get emails when I post new recipes!
For even more great ideas follow me on Facebook – Pinterest – Instagram – Twitter – Bloglovin'.
Have a great day!
If it waters, now it feeds with Miracle-Gro® LiquaFeed® Universal Feeder. It's a great tool to help you reach your gardening goals by providing the essential nutrients your plants need to thrive all season long.
Miracle-Gro® sponsored this blog post. The opinions and text are all mine.