Chewy Chocolate Cherry Cookies are studded with maraschino cherries and mini chocolate chips! A match made in heaven!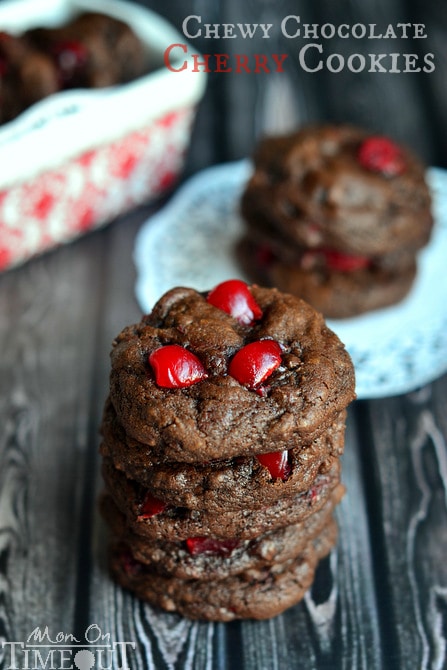 When I think of Valentine's Day I gravitate towards two things – red velvet and cherries. Especially this year. Maraschino cherries are pretty much my most favorite thing EVER. I keep my pantry stocked with at least three jars at all times cause I just never know when I'm going to need them.
I've had crazy dreams where our cherry tree was growing maraschino cherries…can you imagine?  I would have permanent red stains on my chin and fingers…
(If you want to take your next ice cream sundae over the top, instead of topping your sundae with just a cherry, pour on some of the maraschino cherry juice from the jar.  It's INSANELY good!)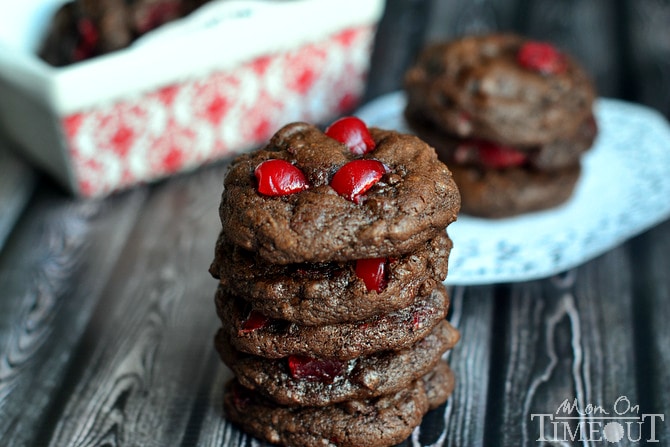 So, yeah, I basically look for any excuse to eat maraschino cherries and that's one of the many reasons I'm excited about Valentine's Day this year – cause I get to break out the maraschino cherries!!
I used my favorite chocolate cookie base and studded these cookies with a full jar of maraschino cherries and mini chocolate chips.  It is pure bliss when you bite into this rich, chocolate cookies and get that burst of sweet cherry flavor…
Heaven.
Make Valentine's Day special for your loved ones and make a batch of these delicious chewy chocolate cherry cookies! Oh, heck! Don't wait for Valentine's Day – make them now!
Chewy Chocolate Cherry Cookies
Author:
Trish - Mom On Timeout
Ingredients
1½ cups all purpose flour
½ cup unsweetened baking cocoa
½ tsp baking soda
½ tsp salt
¾ cup light brown sugar
½ cup granulated sugar
½ cup unsalted butter, melted
1 tsp vanilla extract
1 egg, room temperature
2 Tbls water
1 cup mini chocolate chips
10 oz jar maraschino cherries, drained, patted dry, chopped, patted dry again
Instructions
Whisk together flour, cocoa, baking soda and salt. Set aside.
Cream sugars and butter together until light and fluffy.
Add in egg, vanilla and water and beat until well blended.
Gradually stir in dry ingredients.
Fold in mini chocolate chips and chopped cherries.
Refrigerate dough for 1 hour.
Preheat oven to 375 degrees.
Line cookie sheet with parchment paper or lightly grease.
Scoop out rounded tablespoons of cookie dough onto prepared cookie sheet. Dough is very thick.
Bake for 7-8 minutes or until they are set. Do not over bake.
Remove from oven and let cool on a rack.
Store in an airtight container.
More fantastic cherry recipes!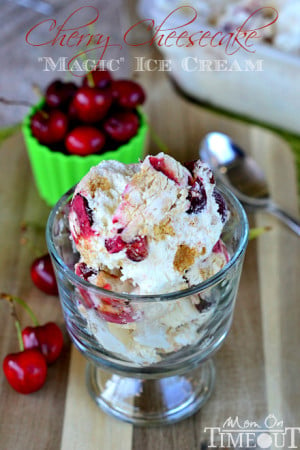 Cherry Cheesecake Magic Ice Cream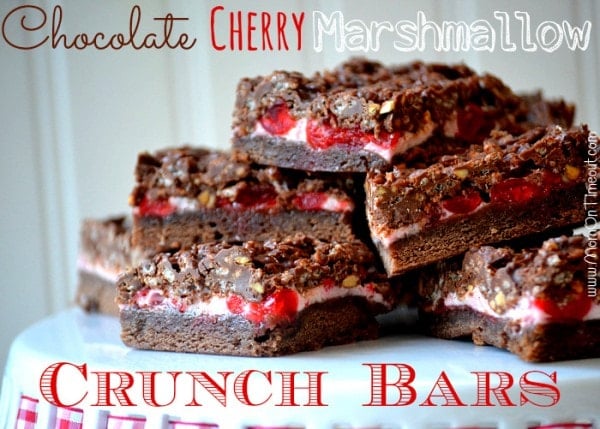 Chocolate Cherry Marshmallow Crunch Bars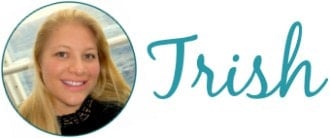 Connect with me!
 Linking up at some of these parties.