These Adorable Clay Pot Snowman are so fun to make! They make a perfect afternoon project and the options are endless!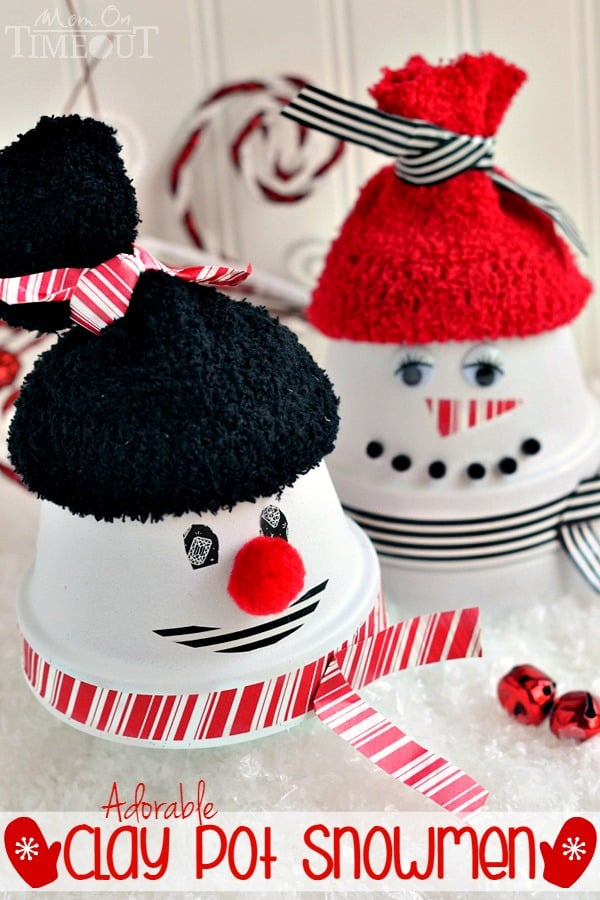 Is anyone else obsessed with snowmen during the holiday season? Every time I see one I just want to HUG IT! These clay pot snowmen are unfortunately not huggable but boy oh boy are they cute!
I made these snowmen using terra cotta pots. All you need to do is give them several coats of white spray paint and then decorate them however you choose. Fluffy, cozy socks make the perfect hats for these snowmen. Use various washi tapes, pom poms and googly eyes to complete the look.
So easy, so fun, and SO dang adorable! Let's get started!
Materials Needed:
Four-inch terra cotta pots – this project used two
White spray paint
Adhesive dots
Assorted pom poms – this project used one red pom pom and six small black pom poms
Socks – this project used one black and one red sock
Googly eyes (two per snowman)
Scotch® Expressions Washi Tape – this project used Candy Stripe, Black Stripe and Jewels
Step-by-Step Instructions:
Gather the materials you will need for the project (listed above).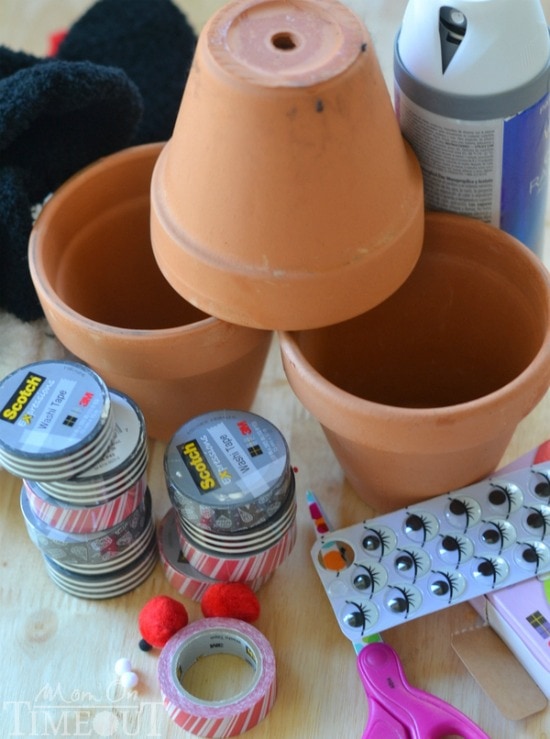 Spray paint both terra cotta pots white. Continue spraying additional layers of paint until the pots are completely white. Set aside to dry. Tape the rim of the pot with Scotch® Expressions Washi Tape in Candy Stripe. Be sure to cover the entire length of the rim.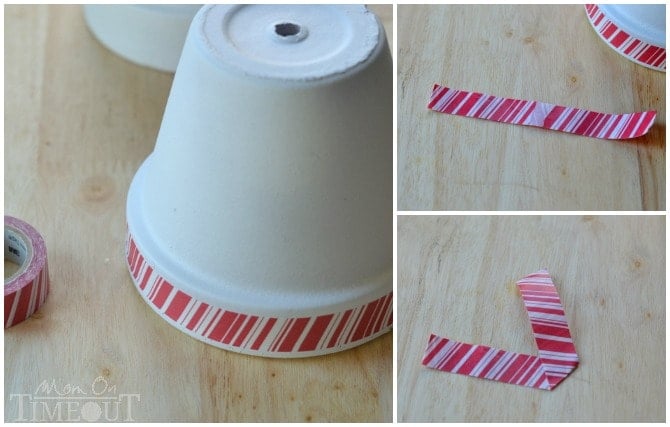 To create the "tied-scarf" look, cut a long piece of washi tape and fold the ends in towards the center, leaving a small space in between the edges. Then, fold the tape over at an angle, using the small space to stick the tape to itself. Use a small adhesive dot to adhere the "tied scarf" to the tape along the rim of the pot.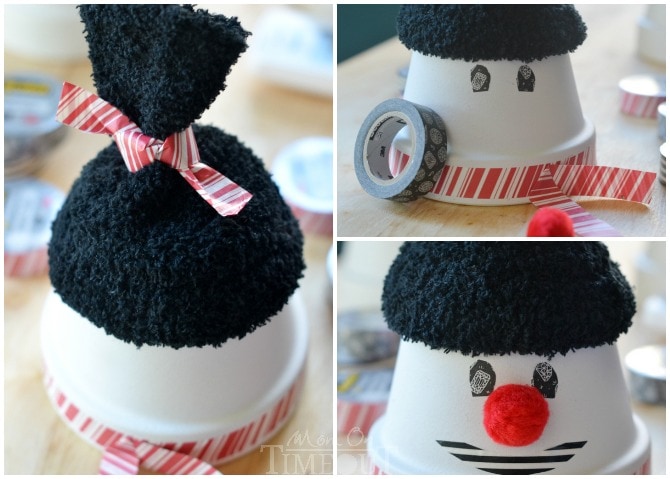 To create a hat for the snowman, cut the foot off of a black sock and place it over the bottom of the pot. Fold another piece of washi tape on itself and pinch the sock tight around the bottom of the pot. Tie the strip of tape around the sock.
Create a face for the snowman by cutting two eyes and a smiling mouth out of washi tape. To add a three-dimensional nose, use an adhesive dot to attach a red pom pom in the center. Here are two different versions. Really, you can use any materials you want. Just have fun with it!
For the snowman on top I used adhesive dots to attach two googly eyes and small black pom poms for the mouth. I cuta nose-shape out of washi tape and placed it in the center. So cute!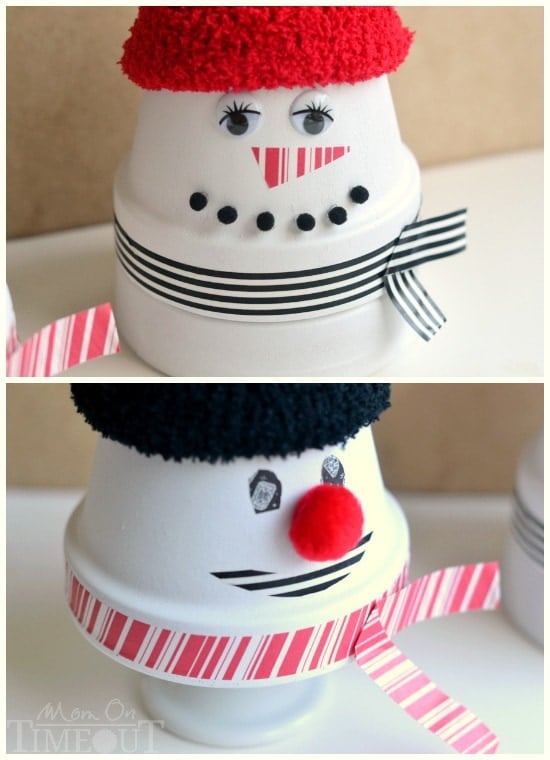 I just love how these turned out! So cute and seriously, super easy. I think it would be fun to use various sizes of terra cotta pots to create a family of snowmen – they would look amazing as a centerpiece. Stacking pots gives the snowman varying heights which I love.
Here they are, all finished and adorable!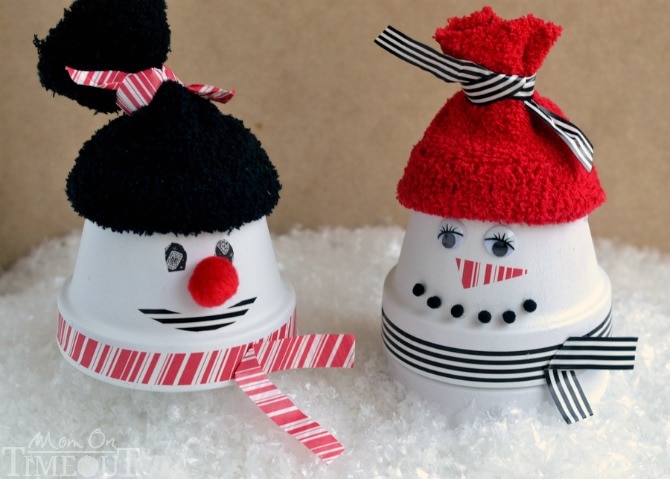 I just adore snowman and these decorations will last us through the holidays and into next year – perfect!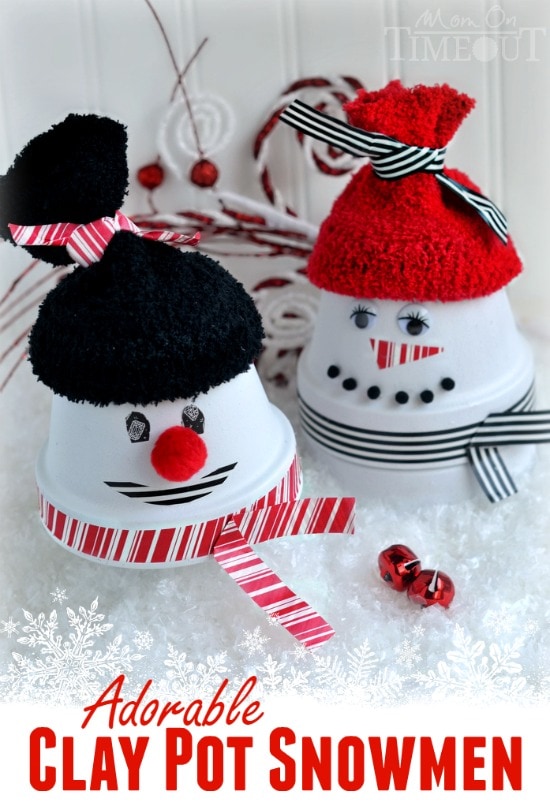 More Christmas fun!
Easy Gift Wrap Medallion Ornaments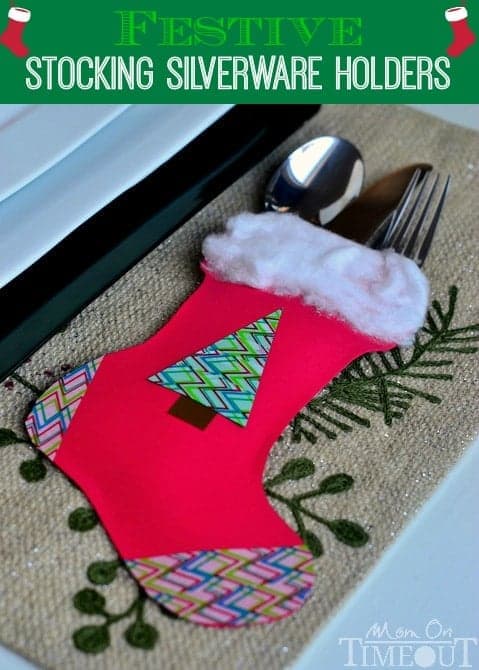 Festive Stocking Silverware Holder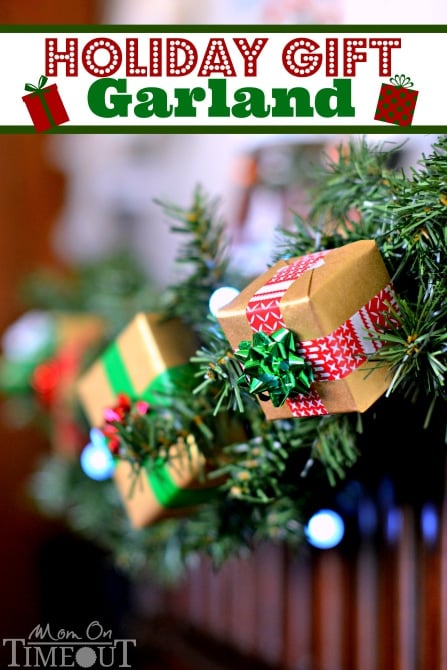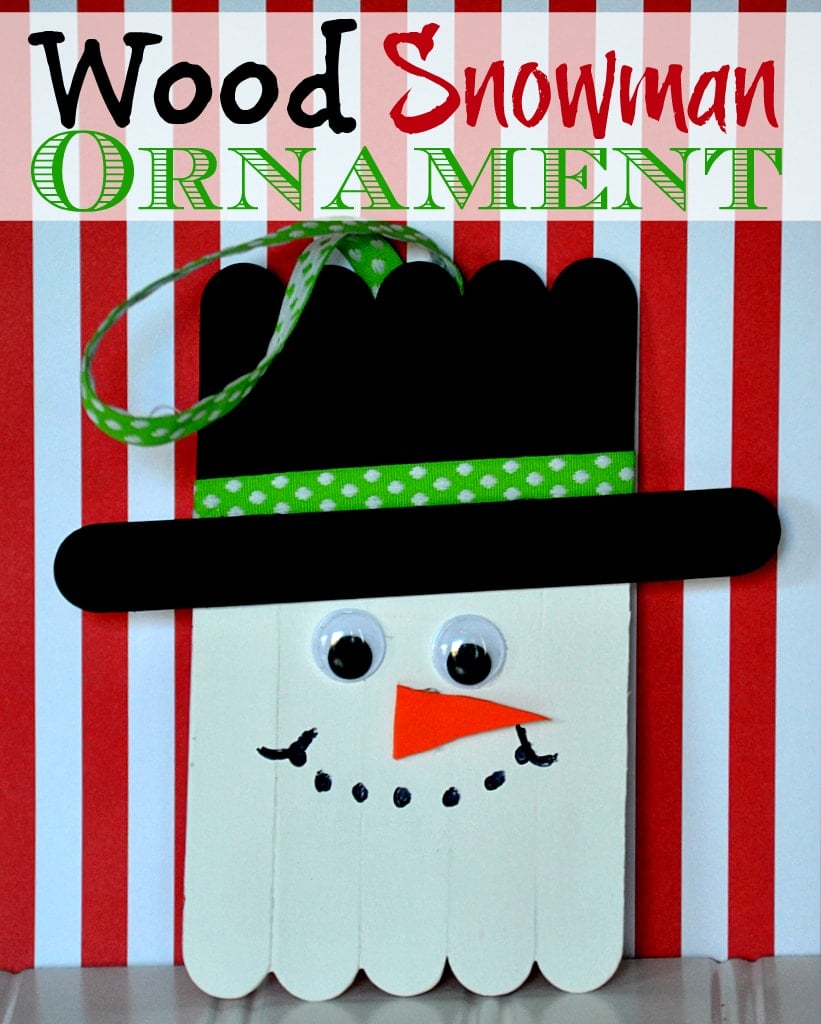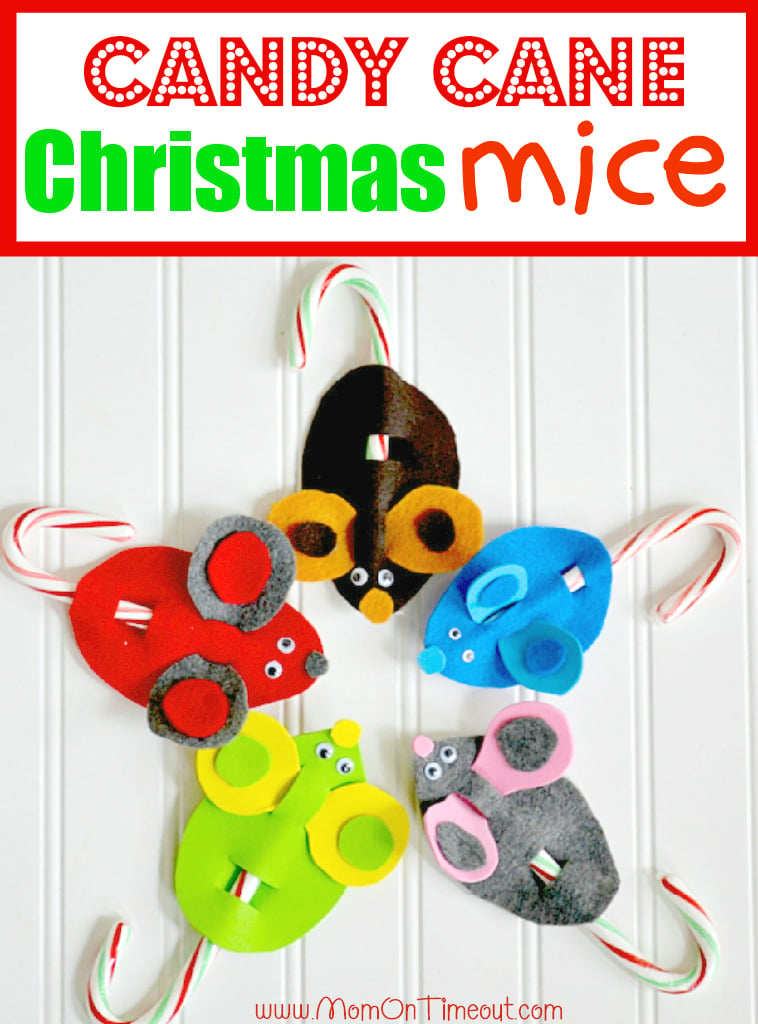 For all appetizer recipes, go HERE.
For all dessert recipes, go HERE.
Sign up to get emails when I post new recipes!
For even more great ideas follow me on Facebook – Pinterest – Instagram – Twitter – Bloglovin'.
Have a great day!
Disclosure: I have been selected to be a brand ambassador for Scotch Brands.