If you love pecan pie you're going to go crazy for these Turtle Pecan Pie Bars!  Packed full of crunchy pecans, creamy caramel, and decadent chocolate, these bars are sure to satisfy your sweet tooth!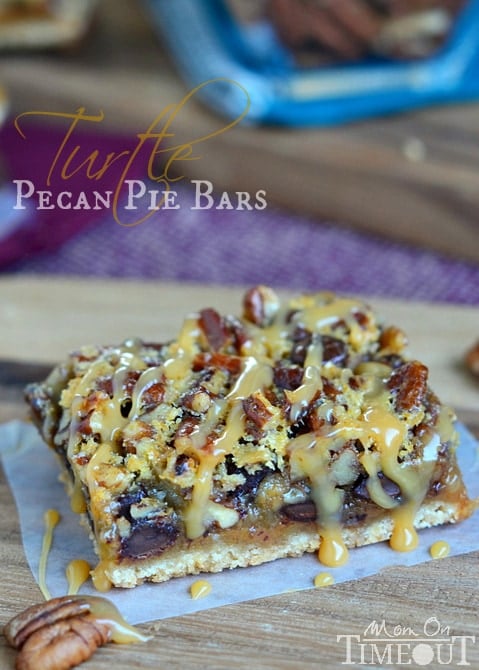 Thanksgiving seems so long ago doesn't it?  It's hard to believe it was just last week that I was over-preparing for our guests, baking and cooking away.  Now we're already onto Christmas!  Geez time flies!
One standout memory I will always, always cherish of this past Thanksgiving was my sister's pecan pie.  No.  I'm not even joking.  I don't even know how to tell you how amazing it was.  Seriously, I saw her pull out this gorgeous pecan pie and take it over to the table as I was putting leftovers away and then a couple of minutes – no, seconds later, I look over and there is this teensy tiny sliver left in the pie plate.  I jumped over a few small children, dodged chatty relatives, and slid in just in time for the last remaining bites.
Totally worth it.
The poor pumpkin pie was sitting there half eaten while the pecan pie was demolished in mere moments.  It was mesmerizing.  Everyone couldn't stop talking about how amazing this pie was and Melissa was like, "Well, I just took a couple recipes and made a few changes and here it is…"  All modest and everything.  I would've been like YES.  I am a total rock star and I made this pie.
I've been dreaming and fantasizing about pecan pie in the days since and I finally succumbed to the intense desire and made one of my own.  Except better.
I made pecan pie bars.  With chocolate.  And caramel.  Thus, Turtle Pecan Pie Bars.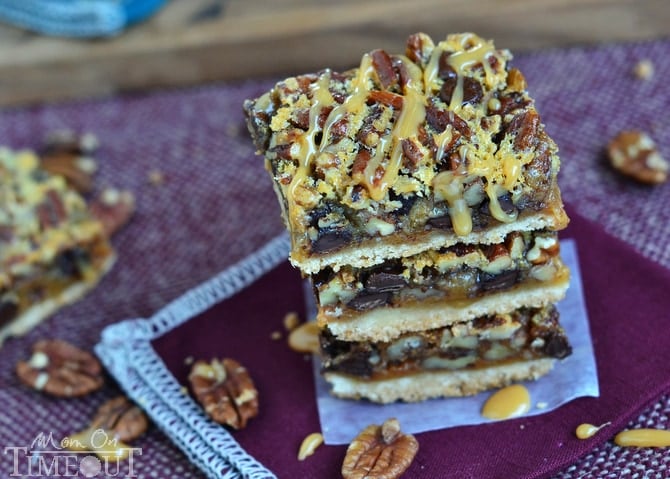 I think I just one-upped my sister 🙂  She'd be proud.  In fact, these bars may just be making an appearance at our Christmas dinner…I think they would be gobbled up just as fast as her pie – if not faster!
These bars are just chock full of Diamond of California Nuts pecans – golden and delicious!  Pecans are my VERY favorite nut – I eat them like candy and I just adore baking with them.  There are so many recipes that I use them in; both sweet and savory.  I'm so glad I found yet another recipe to use them in!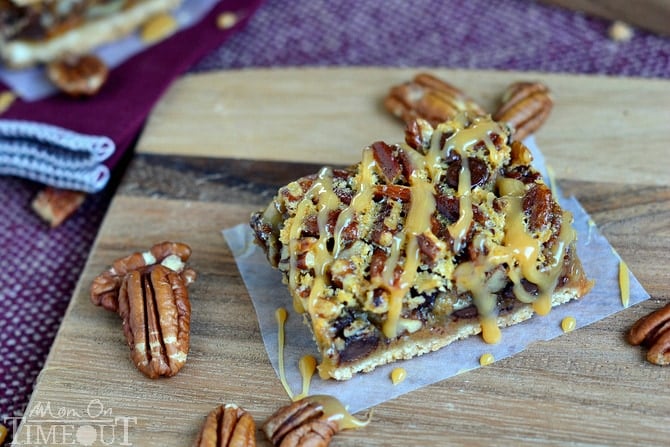 I love that this recipe is essentially pecan pie…but in bar form.  You'll love how easy these are to serve and you're going to get a full 24 servings out of this recipe.  That's like TWO whole pies.  Definitely the way to go here 🙂
Turtle Pecan Pie Bars
Ingredients
Crust
½ cup butter, softened
2 Tbls brown sugar
2 Tbls granulated sugar
¼ tsp salt
1¼ cups all purpose flour
Caramel Layer
1 (11 oz) bag of Kraft caramels, unwrapped
⅓ cup heavy whipping cream
½ cup Diamond of California Nuts chopped pecans
Pecan Pie Filling
¾ cup light corn syrup
3 eggs, room temperature
¼ cup granulated sugar
¼ cup brown sugar
2 Tbls butter, melted
1 tsp vanilla extract
1½ cups Diamond of California Nuts chopped pecans
1 cup semi-sweet chocolate chips
Instructions
Preheat oven to 350 degrees.
Line a 9x13 baking dish with parchment paper.
Crust
Combine all crust ingredients in a mixing bowl and beat until mixture resembles coarse crumbs.
Press crumbs into bottom of the lined baking dish, making sure the crust is even.
Bake for 20 minutes or until golden brown.
Let cool for 10 minutes on wire rack.
Caramel Layer
Microwave caramels and heavy whipping cream in a microwave safe bowl on high for two minutes. Stir until completely melted.
Set aside ¼ cup of caramel mixture to drizzle on top of bars later.
Stir in pecans and pour over cooled crust.
Pecan Pie Filling
Combine corn syrup, eggs, sugars, butter, and vanilla in mixing bowl and blend until well combined.
Stir in chopped pecans and chocolate chips.
Pour over caramel layer.
Bake for 25-30 minutes or until bars are set. Cool completely on wire rack before cutting and serving.
Drizzle reserved caramel sauce over the top of bars if desired. Caramel may need to be warmed up in the microwave until it reaches a thinner consistency.
Ooh!  And just look at that caramel drizzle on top…I just want to lick the edges…YUM!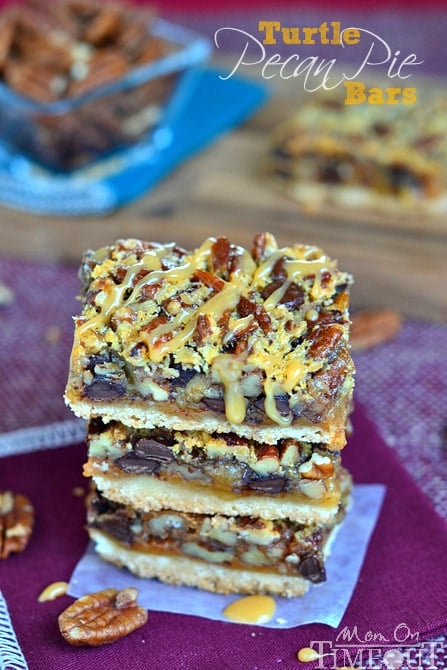 Diamond Nuts. Bake and you shall receive.
http://www.youtube.com/user/DiamondOfCalifornia/diamondnutfantasies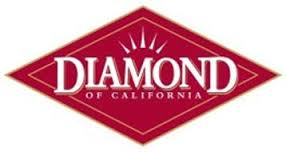 Enjoy pecans as much as I do?  Try out these other amazing pecan recipes: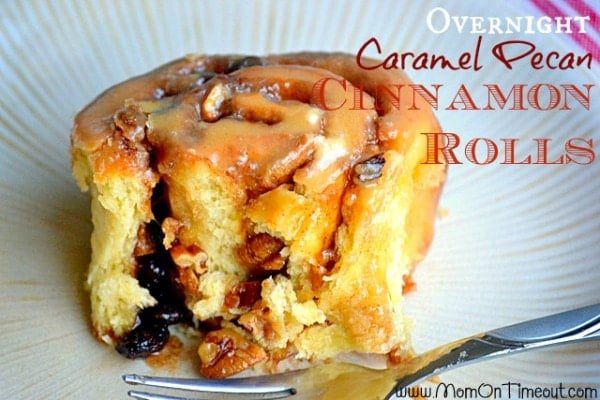 Overnight Caramel Pecan Cinnamon Rolls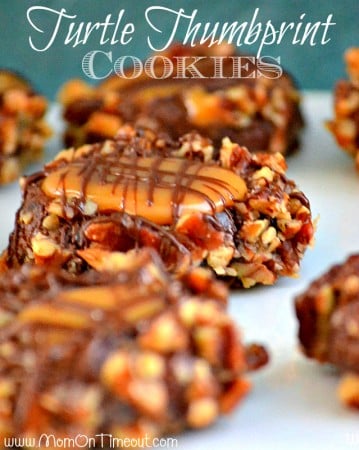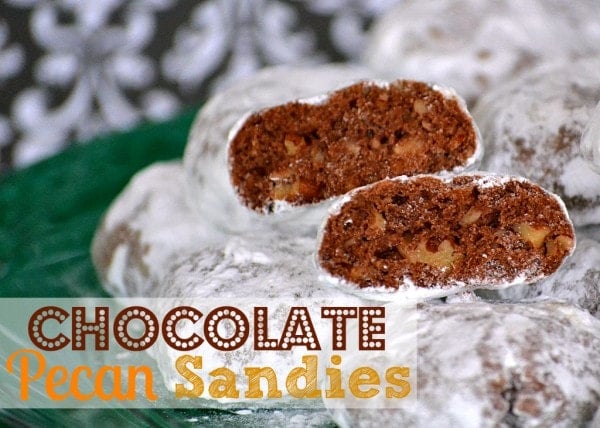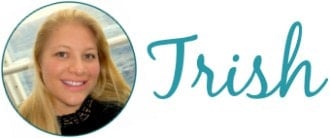 Connect with me!
 Linking up at some of these parties.
Disclosure: Compensation was provided by Diamond Foods via Glam Media. The opinions expressed herein are those of the author and are not indicative of the opinions or positions of Diamond Foods.