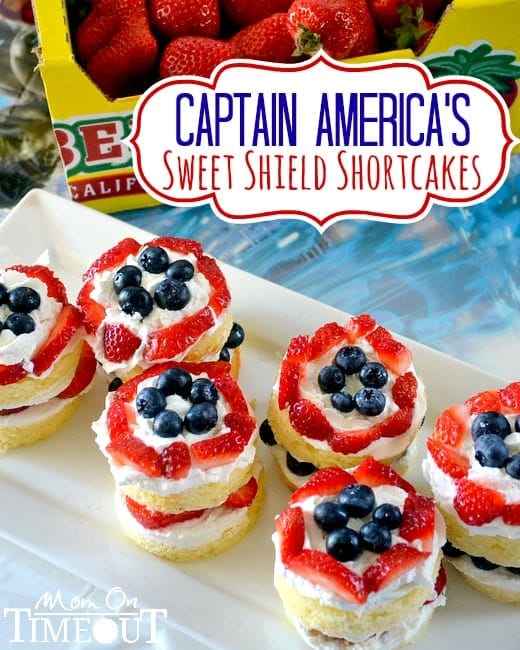 My boys are really into superheroes.  Like, REALLY into superheros.  I'm sure many of you moms with little boys can totally relate here 🙂  We have everything – masks, capes, toys, figures, and they still can't get enough!  Reece had an Avengers party for his last birthday and of course my boys were super heroes for Halloween!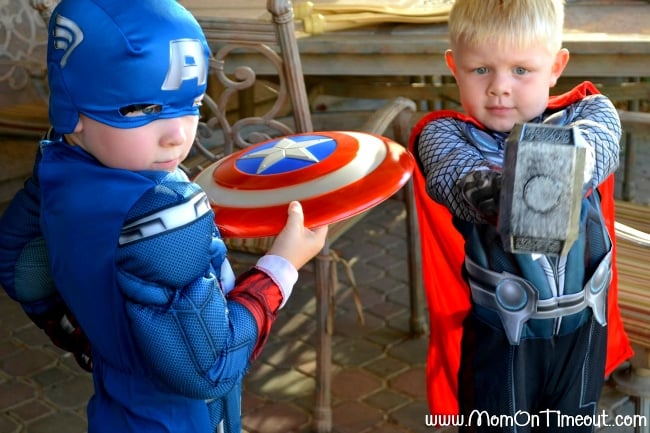 We love creating recipes with a superhero theme and these Captain America cakes are just perfect!  We made these for our last Avengers party and they were a huge hit.  Of course Memorial Day is coming right up and these would be perfect for that as well!    Totally easy to make and boy were they fun to eat!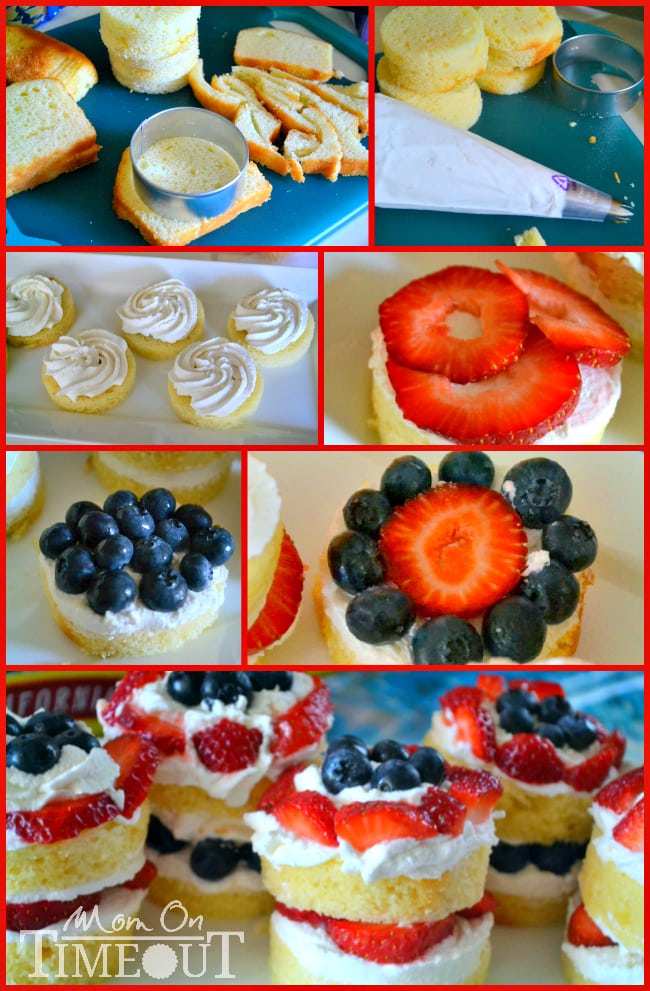 I love having fresh fruit during the summer time. It's the perfect way to enjoy something a little bit sweet!
Captain America's Sweet Shield Shortcakes
Ingredients
2 pound cakes (I used Sara Lee)
1 cup heavy cream
2 Tbls powdered sugar
1 tsp vanilla
fresh strawberries, sliced
fresh blueberries
Instructions
Slice the pound cake into even slices. Use a circle cutter to cut out a circle from each slice.
Beat the heavy cream in a chilled bowl just until soft peaks form. Add in vanilla and sugar and continue beating until stiff peaks from.
Spread a layer of whipped cream on one pound cake and layer with blueberries and/or strawberries. Add another slice of pound cake and repeat.
Use the blueberries and strawberries to create a design on top if you desire.
We love making "super hero" food and here are some more ideas: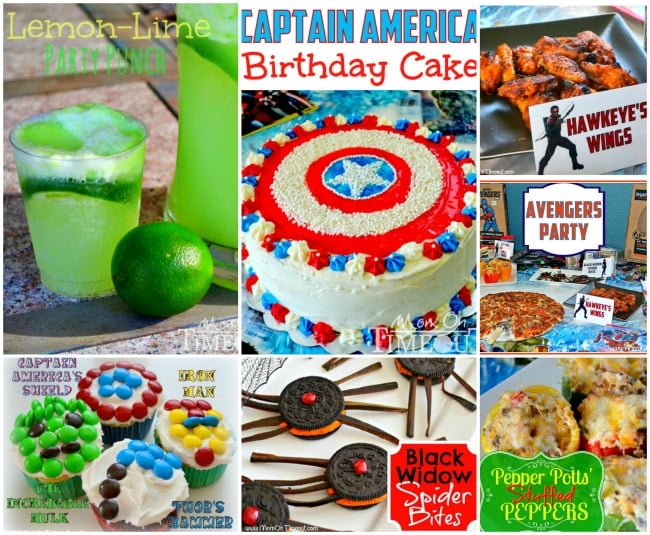 Hulk's Punch | Captain America Cake | Hawkeye's Wings
Avengers Cupcakes | Pepper Potts Stuffed Peppers | Avengers Party
Also make sure to check out my Disney Pinterest Board for more inspiration and fun ideas!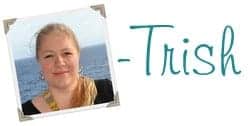 Connect with me!
 Linking up here, Home Stories A2Z, Savvy Southern Style, and My Repurposed Life.