Make your own deliciously fragrant DIY Coffee Sugar Scrub at home!  Wonderful for exfoliation and can be made with ingredients you already have on hand!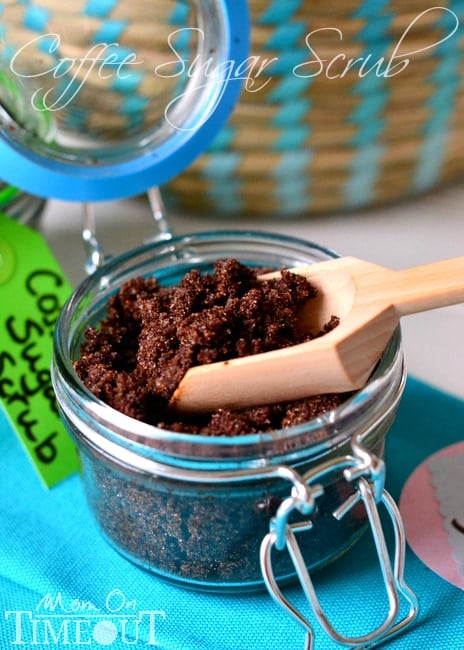 Every year for Mother's Day I try really hard to focus on all the positives in my life.  My own sweet mother passed away years ago and as much as I miss her I know that she would want nothing more than for me to celebrate with my own children and revel in all things good about motherhood.  I am lucky to have a very special aunt and a mother-in-law whom I adore that I am able to celebrate with each year.  Just this weekend I was warned not to look in the trunk of the car because apparently that's where my Mother's Day present is being hidden 🙂 I'm hoping it's not a tire iron…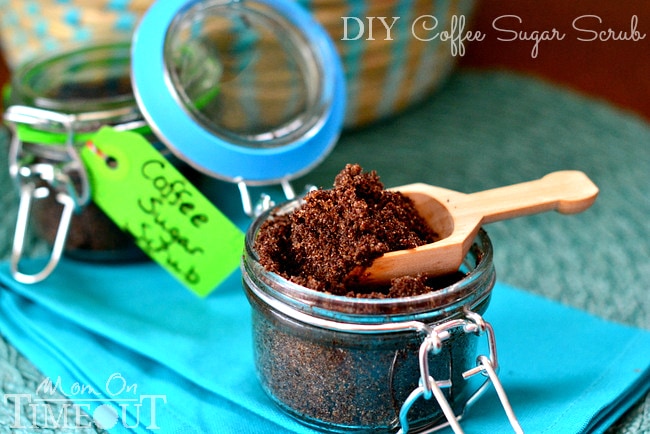 I love coming up with homemade gifts to give to special people in my life and this Coffee Sugar Scrub certainly fits the bill.  It's pretty much the perfect gift to give to any woman or girl in your life and the best part – you probably have everything you need in your cabinet right now.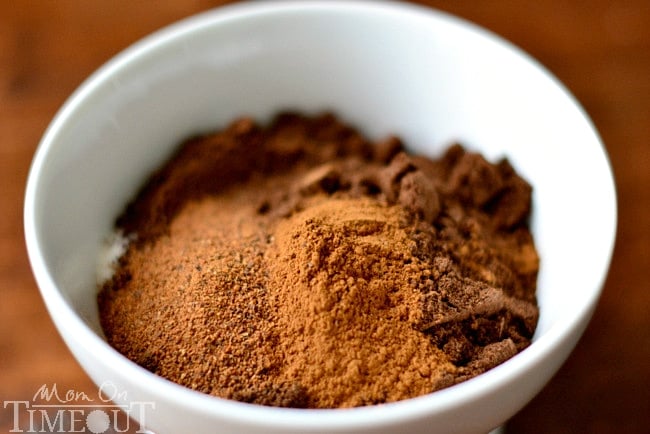 I love the magic that can happen with a scrub.  The exfoliation leaves your skin feeling so soft it's amazing!  This particular recipe is pretty dang awesome because it smells incredible!  Coffee, nutmeg, and cinnamon really make for a deliciously fragrant scrub.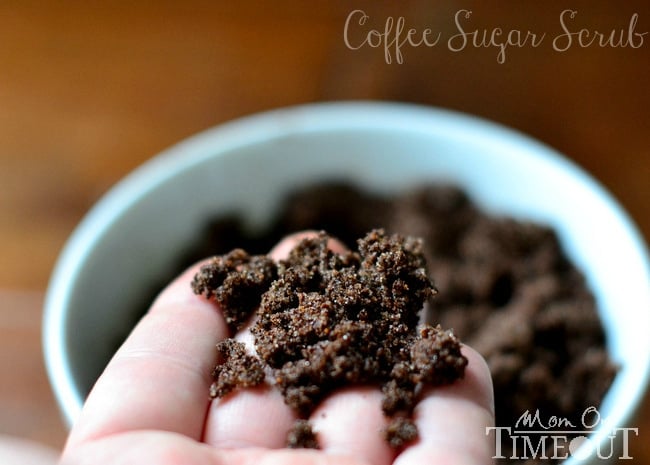 DIY Coffee Sugar Scrub
Ingredients
½ cup ground coffee
½ cup white sugar
¼ cup olive oil
½ Tbls nutmeg
½ Tbls cinnamon
Instructions
Combine dry ingredients.
Add olive oil and use fork to mix in.
Spoon into mason jars or other airtight containers and seal.
I love to package up this homemade scrub with some essentials for all women out there:
Chocolate.  Dark Chocolate.  Good chocolate.  We deserve it.
Tea.  Green Tea.  Cause if we're drinking tea we want the antioxidants and metabolism boost am I right?
Coffee.  Try a new flavor.  It goes perfect with the Coffee Sugar Scrub.
More Coffee.  Starbucks always seems to bring a smile to anyone's face.
Sunscreen.  There's no better gift to ourselves or someone we love.
Magazine.  You choose.  Trashy or inspiring.  Maybe both?
Other ideas: gum, candies, book, earrings, scarf, etc.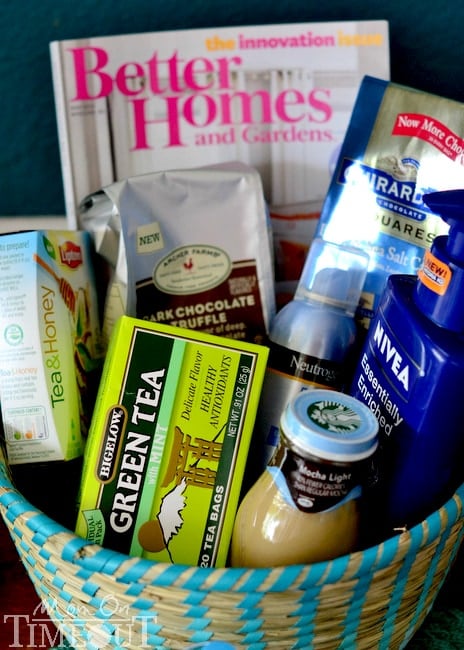 Might as well make yourself up a basket too – don't forget the scrub!

More gift basket ideas: